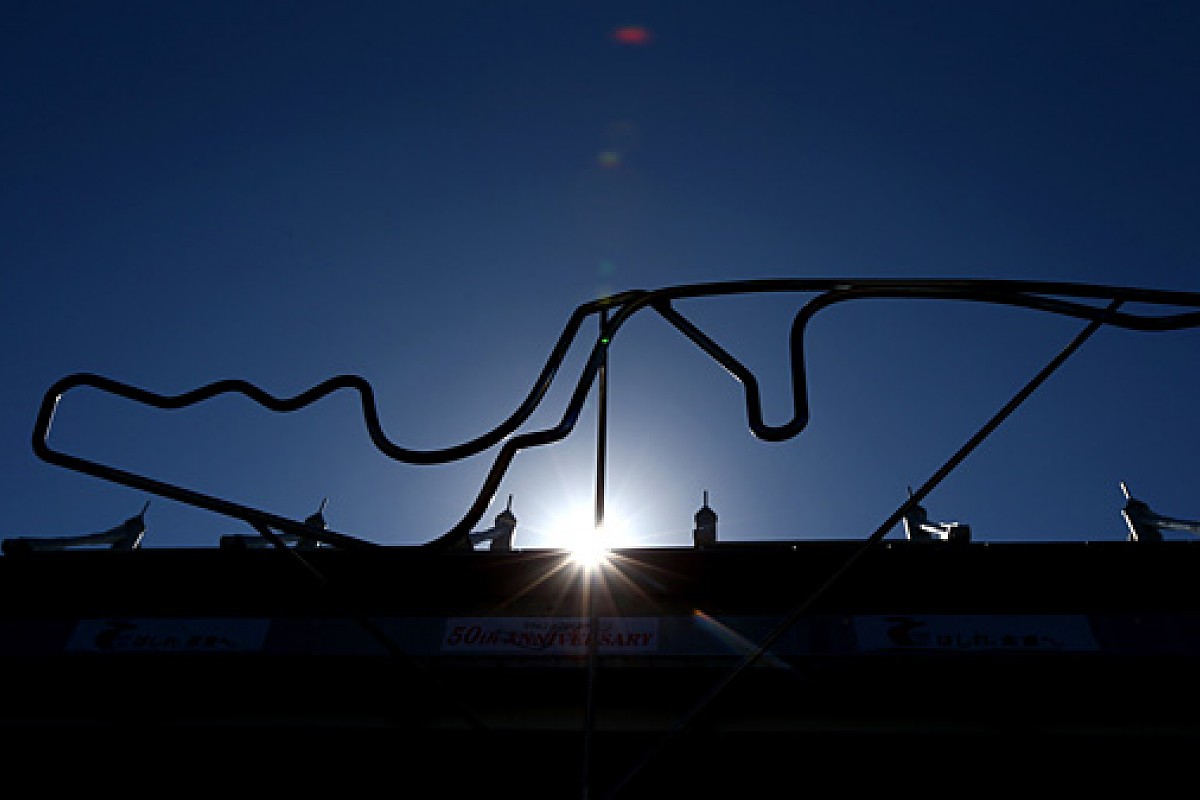 Formula 1 may never be able to recreate the drama, tension and hysteria that greeted those infamous Japanese Grands Prix more than 20 years ago when Alain Prost and Ayrton Senna battled wheel-to-wheel for title glory - but in terms of atmosphere this year's Suzuka race came pretty close.
The F1 fraternity loves nothing more than seeing grandstands and grass banks packed to the rafters with passionate fans - and the sport's followers don't come keener than those that will happily queue for hours to get into the track (even on a Thursday).
Japan's F1 fans are in love with the sport, rather than having their level of interest dependent on the success of a home grown talent - which is why there has always been such an ever-present support for the race.
This year was slightly different, though, with Kamui Kobayashi having openly set his sights on achieving his maiden podium finish on home ground.

Japanese fans love F1 © LAT
Speaking ahead of the race he had said that hitting that target would mean he would be able to eventually retire a happy man - so he could look back when he was 50 or 60 and say that he finished on the podium at Suzuka.
Having qualified third, Kobayashi guaranteed a sell-out crowd - with the fan that drew the biggest interest being dressed in a hat that featured a full-working Sauber DRS-wing - which opened and closed at the owner's desire.
Kobayashi did not disappoint either - bravely holding on to third place after a late- race attack from Jenson Button, which further hyped up the local crowd.
And boy, were they delighted. Rather than any polite applause, the post-race grandstand rocked to the chants of thousands of fans shouting out 'Kamui, Kamui, Kamui'.
It was a truly magical moment - and one that served to remind everyone just why the Japanese GP is a must-have event on the calendar.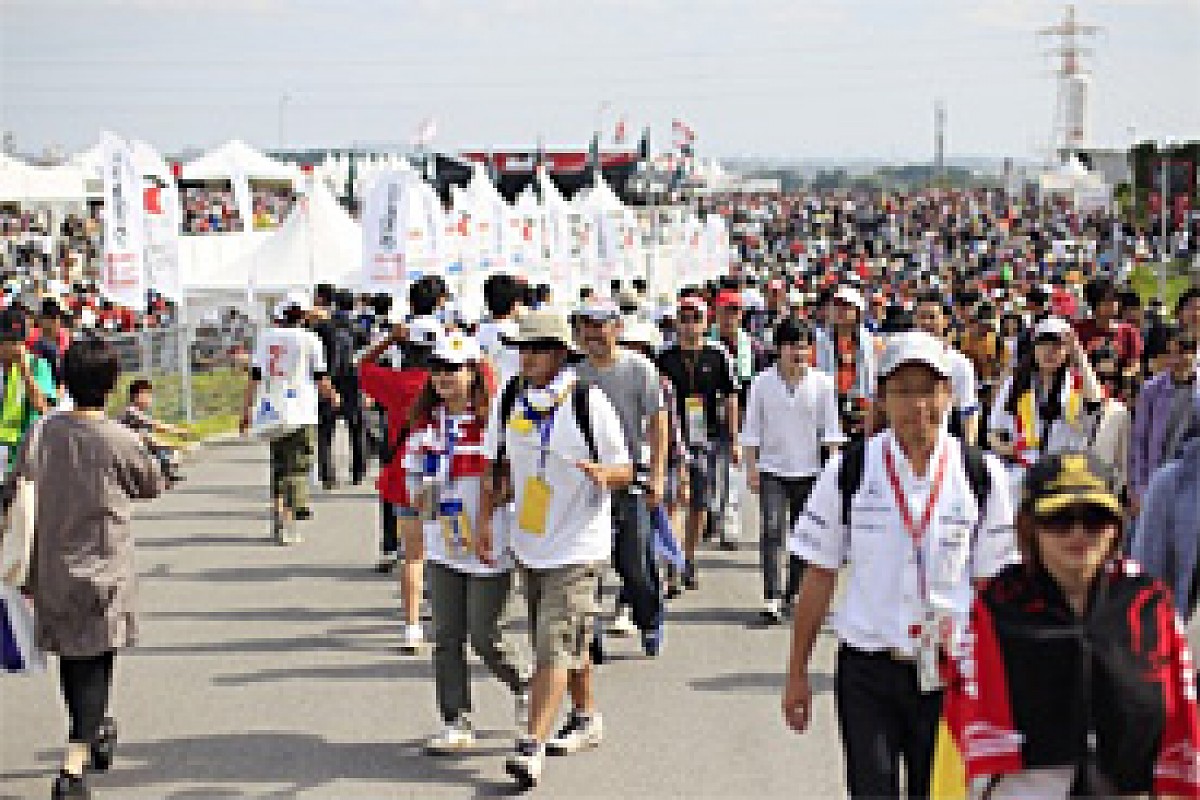 One of the great things about travelling around the world with Formula 1 is that it shows just how far and wide the sport's fans spread.
No matter which shopping centre, restaurant, bar or park you go to, at any city or town in the world, almost every time you will find someone wearing an F1 T-shirt or hat.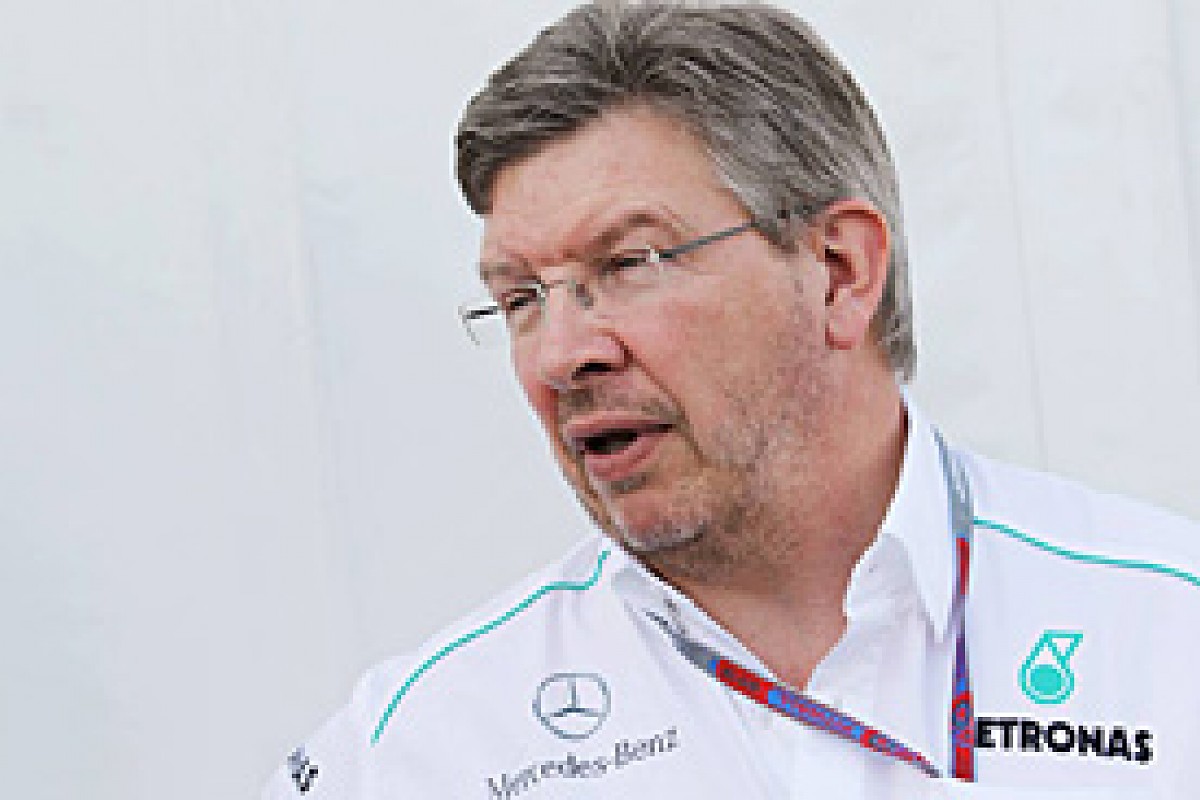 Ross Brawn © XPB
One hardcore fan wearing a pretty rare Brawn GP cap in a Chinese restaurant in downtown Suzuka on Saturday night must have thought all his Christmases had come at once though, as who else should walk in.....but Ross Brawn himself.
Due to the huge number of fans who attended the race weekend, traffic was pretty bad around the track - and Brawn and a friend elected to abandon sitting in a jam as they headed back to their hotel and instead pulled over to a nearby Chinese.
At what is normally the regular haunt of F1 photographers, Brawn found himself enjoying a fun evening - getting stopped by local fans who could not believe their luck, especially the one wearing that white and fluorescent yellow hat.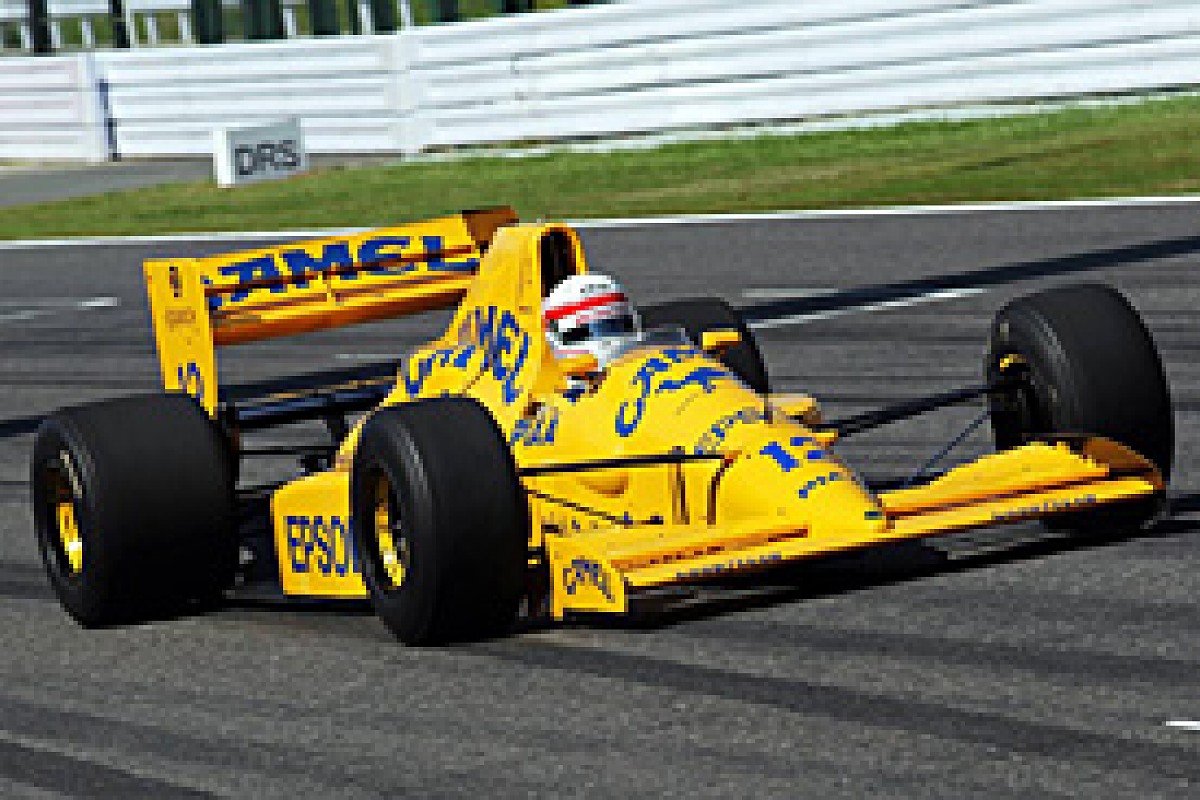 Suzuka may only have held its first Formula 1 race in 1987, when Gerhard Berger triumphed for Ferrari on a weekend that Nelson Piquet won the title, but it was delighting racing drivers and fans long before then.
This year marked the 50th anniversary of the circuit's opening - with the John Hugenholz-designed venue holding its first ever race in 1962.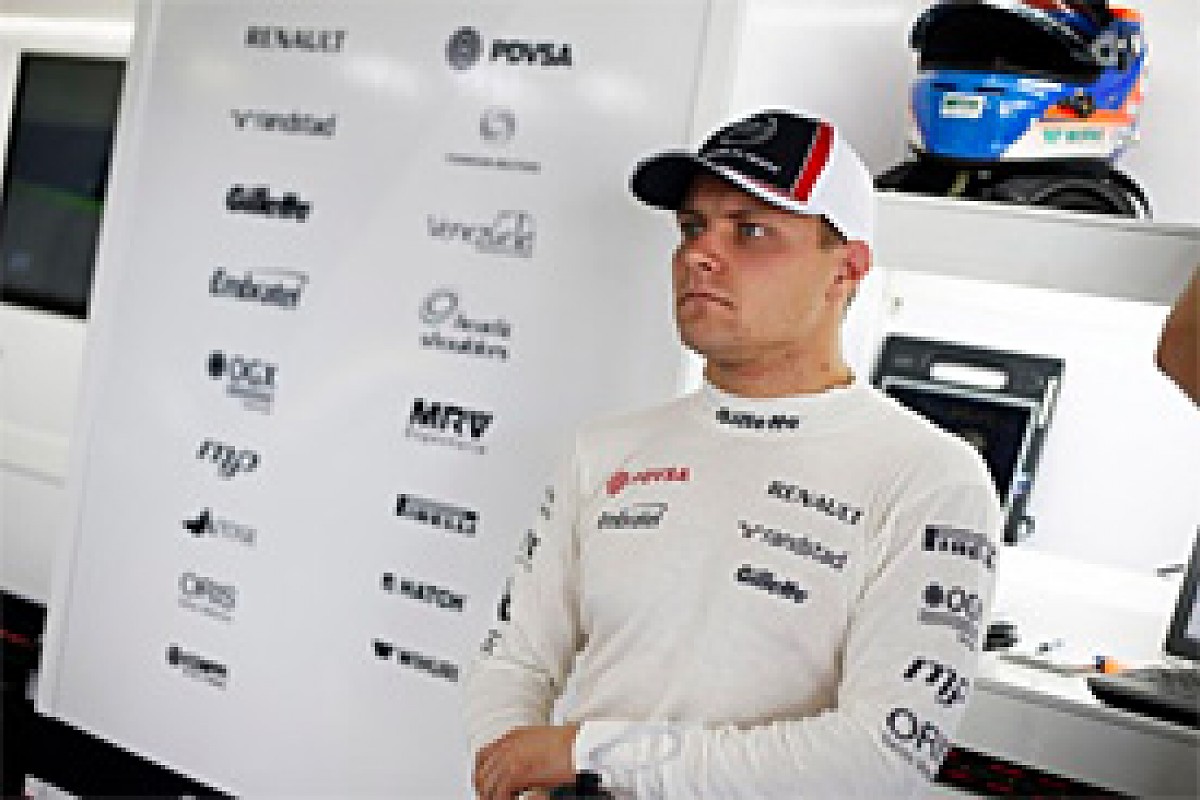 Satoru Nakajima in the Lotus 101 © XPB
Such is the love of the circuit - which is widely viewed as the biggest challenge for drivers on the F1 calendar - that some drivers were eager to help mark the special occasion.
Sebastian Vettel's Suzuka helmet paid homage to the track's anniversary, while Jenson Button's lid featured a unique water dragon design.
The celebrations reached a fitting climax in the hours before the race when there was a special demonstration of old F1 machinery - providing fans and paddock members with a reminder of what cars used to look like as they blasted around Suzuka.
Following a run from a 1965 Honda, Shinji Nakano was showing off a 2003 Ferrari, Satoru Nakajima got behind the wheel of a Lotus 101 from 1989 while Aguri Suzuki showed off the Larrousse-Lamborghini LC90 that he drove to a podium finish in 1990.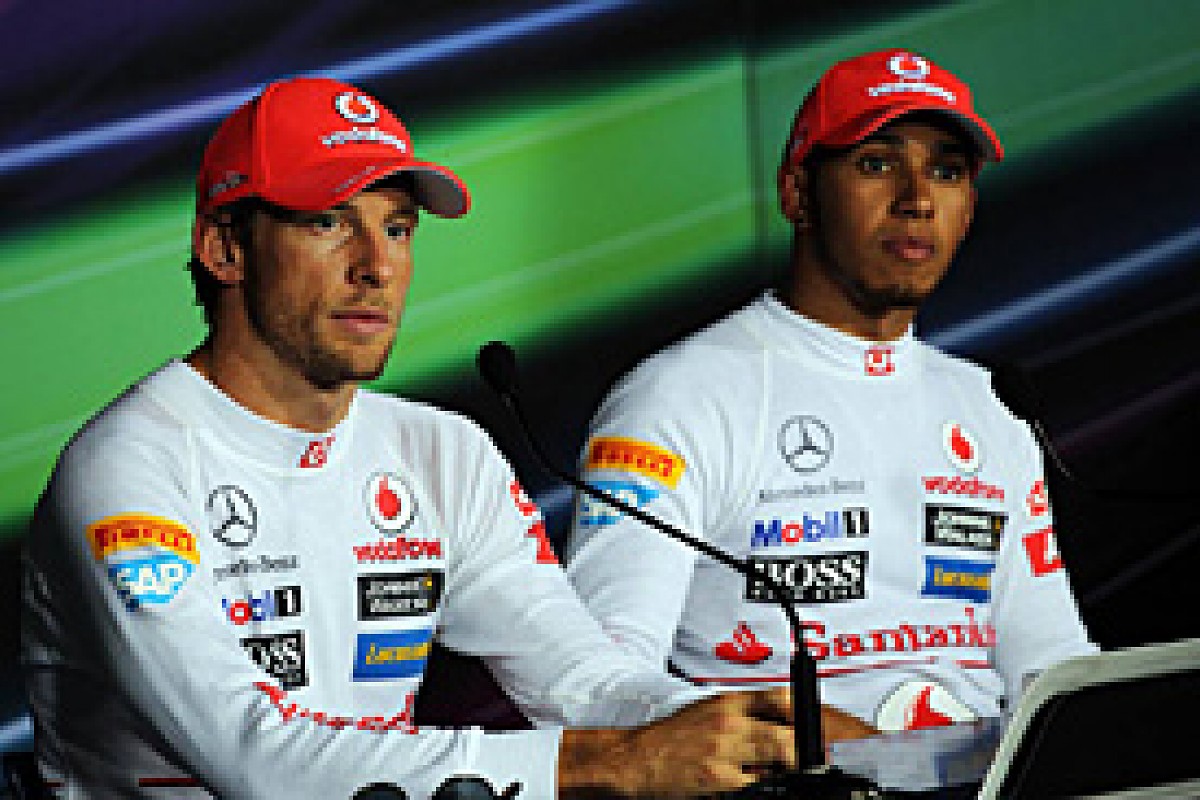 With the mad run of six races in eight weekends to finish the season, allied to a lot of hours in aeroplanes, a decent dose of jet lag, and some unhealthy eating, it is little wonder that the F1 fraternity is always eager for an excuse to burn off a few calories.
That desire helped the season-long Run That Track charity effort achieve new highs in Suzuka when the total raised by paddock regulars blasted past the $200,000 mark that had been just out of reach 12 months ago.
Bottas was fastest again on foot © LAT
On Saturday evening, the latest group run witnessed a huge turnout - with Valtteri Bottas showing he meant business as he blasted around the track to take a well-earned victory - just two seconds quicker than Jules Bianchi.
There were some fantastic team efforts too - with the entire crew from Timo Glock's Marussia all completing the lap of Suzuka. Just their run alone was good enough for around $9000 - and left team members exceptionally proud.
After the main start, Jenson Button had also led a troop of McLaren team members for a team run where they could all lap together.
For the Japanese fans, who have traditionally enjoyed staying late at the track to keep an eye on the goings on in the pits, the run provided a bit of extra late entertainment - as well as the possibility of seeing their racing heroes without helmet and overalls on.
And for those taking part in the jog, it was fantastic running down the start-finish straight to the cheers of the fans.
Magical Suzuka did not disappointment again.
Perhaps the excitement of Japan got to Lewis Hamilton's head on the Monday after the race though when he made a bit of a blooper on Twitter.
Just a few weeks after his run of tweet trouble at Spa - which included a photograph of confidential telemetry data - Hamilton mistakenly thought that Jenson Button had stopped following him as had been rumoured on the day that he signed for Mercedes.
No Twitter love for Button and Hamilton © XPB
In a early morning tweet, Hamilton said: "Just noticed @jensonbutton unfollowed, thats a shame. After 3 years as teammates, I thought we respected one another but clearly he doesn't."
Just a few minutes later, realising that Button had never actually followed him in the first place - which his team-mate had confirmed a few days beforehand to arrest the stories on Twitter - Hamilton apologised for his error.
"My bad, just found out Jenson never followed me. Don't blame him! Need to be on Twitter more."
All's fun in love and war - and between team-mates.