Stepping into the unknown
For the second race running, the weather conditions have decimated the plans of the Formula 1 pitlane in preparation for a grand prix. Changeable conditions throughout Friday, where it felt like it rained about every 10 minutes, meant that nobody got any long-run work done on high fuel loads.
Saturday's 52 minutes of dry running was as good as it got, but the majority of the teams have admitted that they didn't get a chance to squeeze a race run into what was a busy session. McLaren and Mercedes did a little bit of work in that department, but for the most part everybody is heading into what is expected to be a dry race playing a guessing game.
That equation is complicated further by the fact that this is the first grand prix at Hockenheim since Pirelli became the control tyre supplier for F1, and the Italian firm's motorsport chief Paul Hembery accepts that the conditions have left the teams on the back foot when it comes to understanding the complex tyres.
"It compromises the teams, as we saw at Silverstone," said Hembery. "With Sunday forecast to be dry they're having to use estimated data. So there might be things that crop up for the first time in the race, particularly when you're running with a full fuel load. It's going to be tough for them."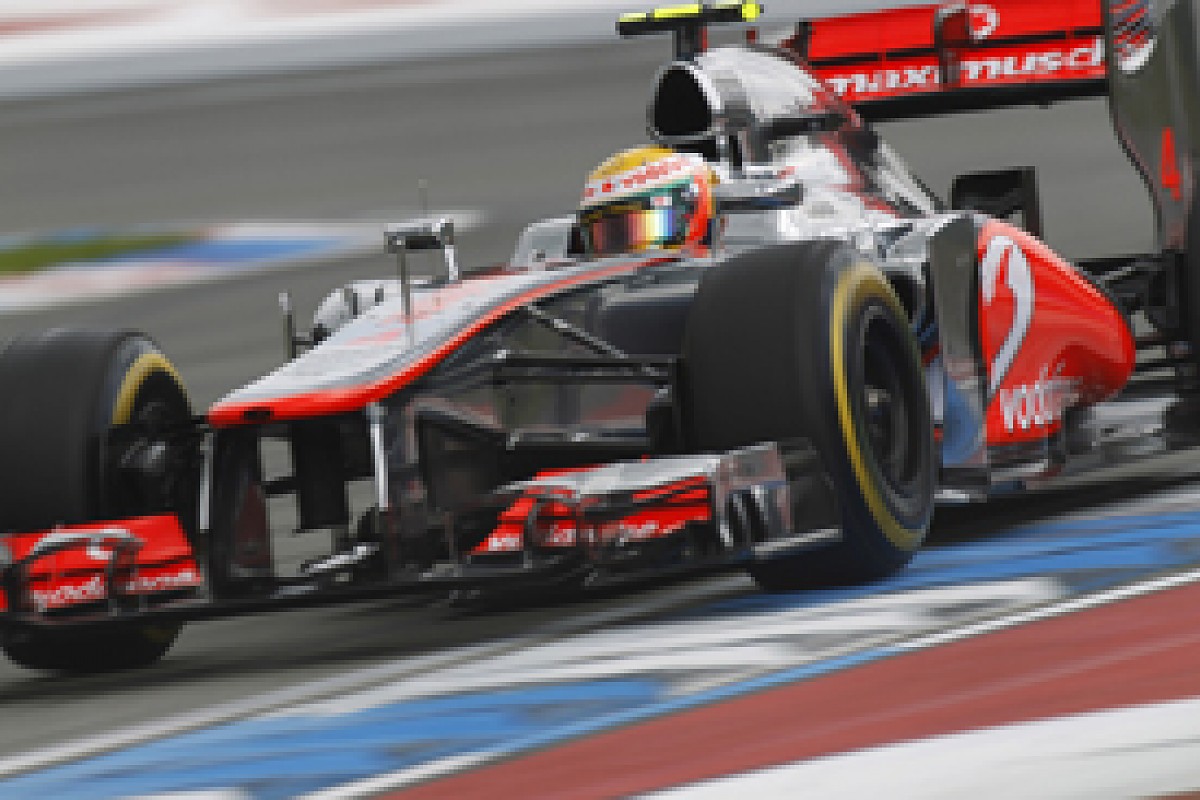 McLaren is adamant its car is a lot quicker in the dry this weekend © LAT
The truth at McLaren
Much of the talk coming into this weekend was about McLaren's big upgrade package. But so far a clear picture has been hard to grasp, again due to that pesky German weather.
The team could be forgiven for not being particularly upbeat after its traditional 2012 cold/wet weather struggles left Lewis Hamilton and Jenson Button in the bottom half of the top 10. But with dry, and possibly even warm conditions predicted for Sunday, both drivers and team personnel have been unable to hide their optimism going into the race.
Sam Michael answered with an emphatic "yes" when asked if the updated McLaren can fight for a third victory of the season, while both drivers paid tribute to the efforts of those back at the factory with little prompting.
"I'd like to thank everyone who has worked on this car," said Button. "We have found a lot of time in the dry with the new things we have brought here. We should be happy with the improvements we have made."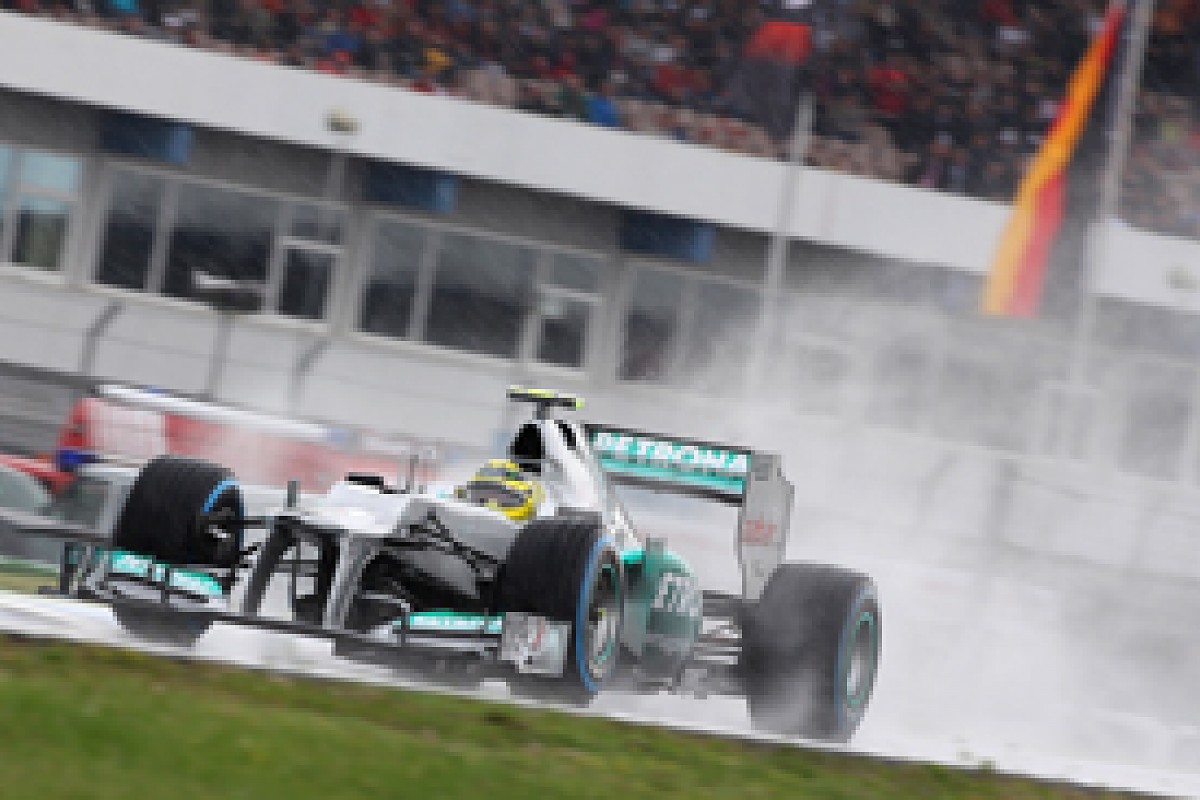 Rosberg will have to come through from row 10 © XPB
Big hitters out of position
Mark Webber, Romain Grosjean and Nico Rosberg knew they were going to have to do some overtaking in the race before qualifying even got underway, thanks to each of them picking up a five-place grid penalty for gearbox changes.
But while Webber, in his own words "did a better job than the other guys who have a penalty" and will still start in the top 10, Grosjean and Rosberg find themselves buried at the back of the field.
Grosjean was left scratching his head after a session where he said it felt like "it rained on me before the others", so of the three he will be the least confident of performing in dry conditions unless Lotus can find something for him overnight. But Rosberg and Webber have few concerns about their pace in the dry, so they should be able to create some fireworks coming through.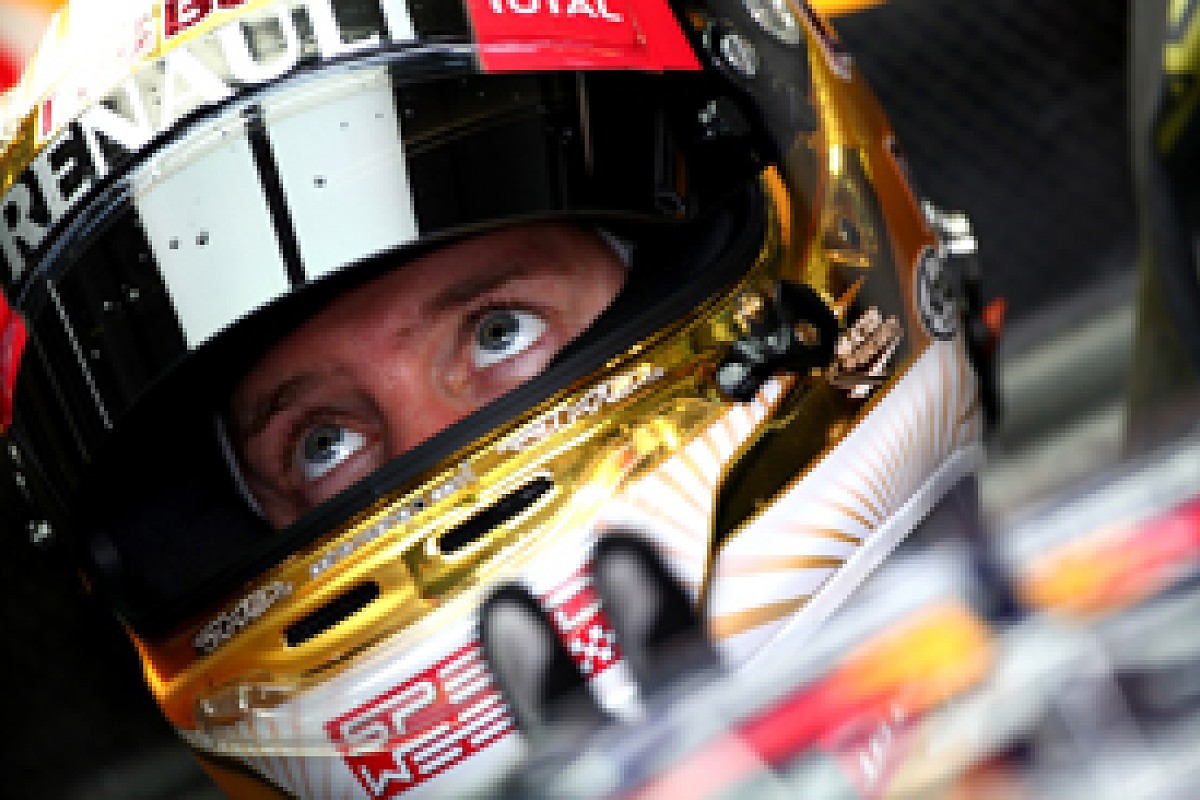 German is waiting for a Vettel victory © LAT
Vettel's search for a home win
Sebastian Vettel has been badgered all weekend about why he hasn't won his home race yet in his short but highly-successful career. He has taken it all in relatively good humour, but it was clearly starting to grate on him by Saturday afternoon, when he was told he has never won a grand prix in July!
"It can't be that bad, I was born in July," he smiled back.
The double world champion has spoken of this race not feeling any different from the other 19 on the calendar, but now he has bagged himself a front row start and a potential head to head with Fernando Alonso (thanks to Webber's grid penalty), he will be chomping at the bit to make good on home soil. As he pointed out when discussing the awful weather, he grew up "more or less in this area", so a win here would mean even more than a triumph when it is the Nurburgring's turn to host the race.
Can Maldonado have a clean weekend?
The last time Pastor Maldonado went a full three days of a grand prix without a major incident or collision, he won the Spanish Grand Prix. Since then, clashes with Sergio Perez (Monaco and Silverstone), Montreal's 'Wall of Champions' and Hamilton (Valencia) have left him fielding question after question about consistency.
Maldonado has dealt with all the talk very well this weekend, and in a potentially disruptive qualifying session he quietly went about his business to bag a third row starting position. He only has one more day to get through cleanly now, but it is the most important.
"We need to learn from the mistakes," he said after qualifying. "I'm trying to recover the points we have lost, which I think is possible because we have a good car. I just need to think about the future and forget the past. Just keep learning."
Saying it is one thing. The big task is being able to deliver on it when it counts.