Back in 2010 this column interviewed Peter Sauber about his full-time return to Formula 1 after BMW exited the sport, leaving the Swiss to pick up the pieces of the team the German firm had bought just four years previously.
Arguably the wisest man in the paddock, Sauber was asked at the time to list the marked differences between F1 in 2006 and 2010 - six months after Max Mosley had vacated the FIA presidential office following some of the most acrimonious moments in the sport's 60-year history.
As ever, Sauber was succinct: "Before turning to what has changed, allow me to mention what has not: Formula 1's inability to resolve issues until [it is] too late to take decisions other than the wrong ones, then live with the consequences until discussions commence all over again..."
This incisive comment leapt to mind in the Valencia paddock during discussions over the much-discussed young drivers' test with various team principals. It's a matter that has now been on the agenda of virtually every team principals' meeting since the 2012 calendar was firmed up last December - and yet a binding decision regarding what is an elementary, yet vital, matter seems further away than ever.
Think about it: what could be simpler than arranging a three-day test for up-and-comers at a suitable venue immediately after a grand prix? After all, cars, kit and tyres are in situ, technicians know the ropes, data is available, comparisons both with existing drivers and other budding talents are the work of a moment; above all, marketing staff are able to ride on the back of the programme and offer sponsors a double whammy. Simple, yeah?
Vergne flew in the 2011 young driver test © LAT
Not in Formula 1. In 2010 the test was held immediately after the final grand prix of the season in Abu Dhabi, and by all accounts went off exceedingly well. Thus F1 made plans for a repeat - except the commercial rights holder, who prepares the calendar for ratification by the FIA's World Motor Sport Council, slotted Brazil in after Abu Dhabi.
Still, it was not a major issue, for there was a two-week gap between India and Abu Dhabi and again to Brazil. Direct connections between India, Europe, the Middle East and Sao Paulo kept logistics simple, and all went off swimmingly. Yes, some questioned a test before the final round, but as GP2 and World Series by Renault - from where most youngsters are drawn - had run their respective 2011 courses, all worked out as planned, with Jean-Eric Vergne and Charles Pic making it to the 2012 F1 grid.
No sooner had that season ended than the FIA ratified the incoming calendar, with India and Abu Dhabi listed as back-to-backs and a fortnight break to the Austin/Sao Paulo double-header. "No problem", thought the top managers in F1: "We'll run the young driver test immediately after Abu Dhabi before heading to Austin."
Then, when the team principals presented the plan to their respective sporting directors all hell broke loose, for while the top dogs swan about the world business class, invariably leaving immediately after a race and returning to base ASAP, even between back-to-back events, the grafters seldom depart before Monday, heading for the next round by Wednesday latest. Thus the 2012 calendar sees them away for two-week stretches for India/Abu Dhabi and Texas/Brazil, with a week off between the two sets.
However, schedule a three-day young driver test between Abu Dhabi and Austin, add two days to pack up plus a day returning to Europe and at least a full day to get to Austin (there are few direct flights from the UK), and crews will not have spent quality time at home between heading for India and returning from Brazil - a six-week stretch, more in some instances.
Thus in a meeting during the Malaysia Grand Prix a test after Silverstone was suggested - slap-bang in the middle of the GP2/WSR seasons, and at a point when few young drivers have 2013 budgets in place - sparking furious debate.
The greed of CVC Partners, lessee of F1's commercial rights for the next century, places increasing burdens on F1 personnel through ever-expanding calendars. While team bosses undoubtedly have staff welfare at heart, they are equally committed to participating in the full championship while being squeezed by ever-more stringent resource restrictions and straitened fiscal times.
But, ultimately they have only themselves to blame for the situation, for they collectively agreed on a 20-race calendar - the Concorde Agreement, which governs the sport's regulatory, technical and fiscal issues, allows for 17 races, with additional events to a maximum of 20, but requiring team consent.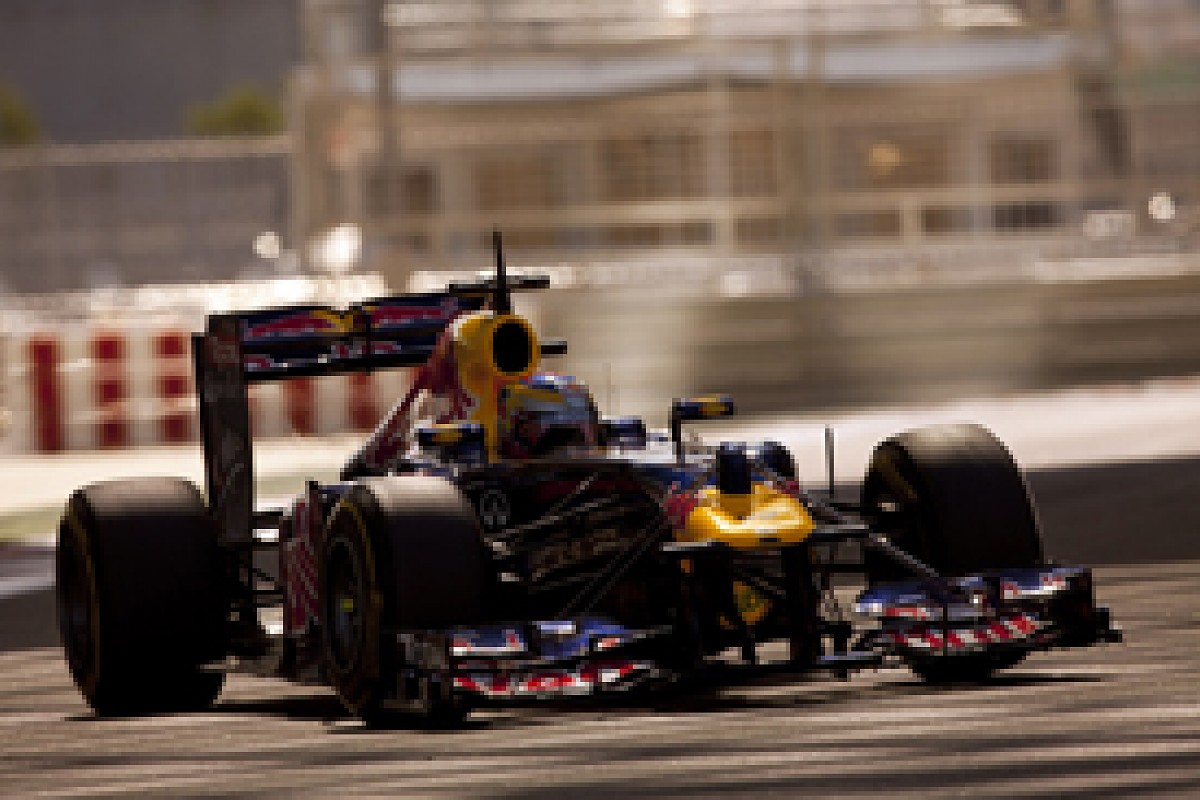 Silverstone in July: not always sunny © LAT
Certain teams were suspicious their opponents would use the three days in the British Midlands primarily for in-season testing (banned by consensus), whereas others pointed out that it was likely to teem with rain - as it usually does at British Grand Prix/Wimbledon time.
And so F1 engineered a typically complex 'solution': teams could elect to run youngsters at one or other venue, but could withdraw from Silverstone at the last minute should the weather prove unsuitable. Those nominating both would be liable for a shared portion of rental at both circuits, but edging out of the pitlane at Silverstone would be deemed 'participation', thereby blocking later runs in Abu Dhabi out of bounds. Great, except crews would hang about at Silverstone and Abu Dhabi. So much for welfare concerns...
Still, the test was scheduled to go ahead until Silverstone pointed out that, in terms of its contract with Formula One Management, the circuit was out of bounds until Wednesday (why does FOM require three full days when it is able to break down Monaco overnight?). "No problem," said the utterly determined team bosses, "we'll run Wednesday to Saturday (disregarding the fact that personnel may like to spend their entitlement of a day or three at home after what is, after all, their home race).
However, despite the fact that a Formula Student event was rearranged to make the circuit available on Friday, the same is not possible on Saturday; so where a three-day test was on the cards in hot Abu Dhabi, teams are happy to settle for two days in the (wet?) Midlands...
End of the debacle? No way - this is, remember, F1. Ferrari, not being based in the UK, not wishing to subject its staff to a six-week non-stop grind and being mindful of the Resource Restriction Agreement (which does not control extra-season tests), suggested Jerez - in December, after the finale. So, one disputed test suddenly mutated into three potentials...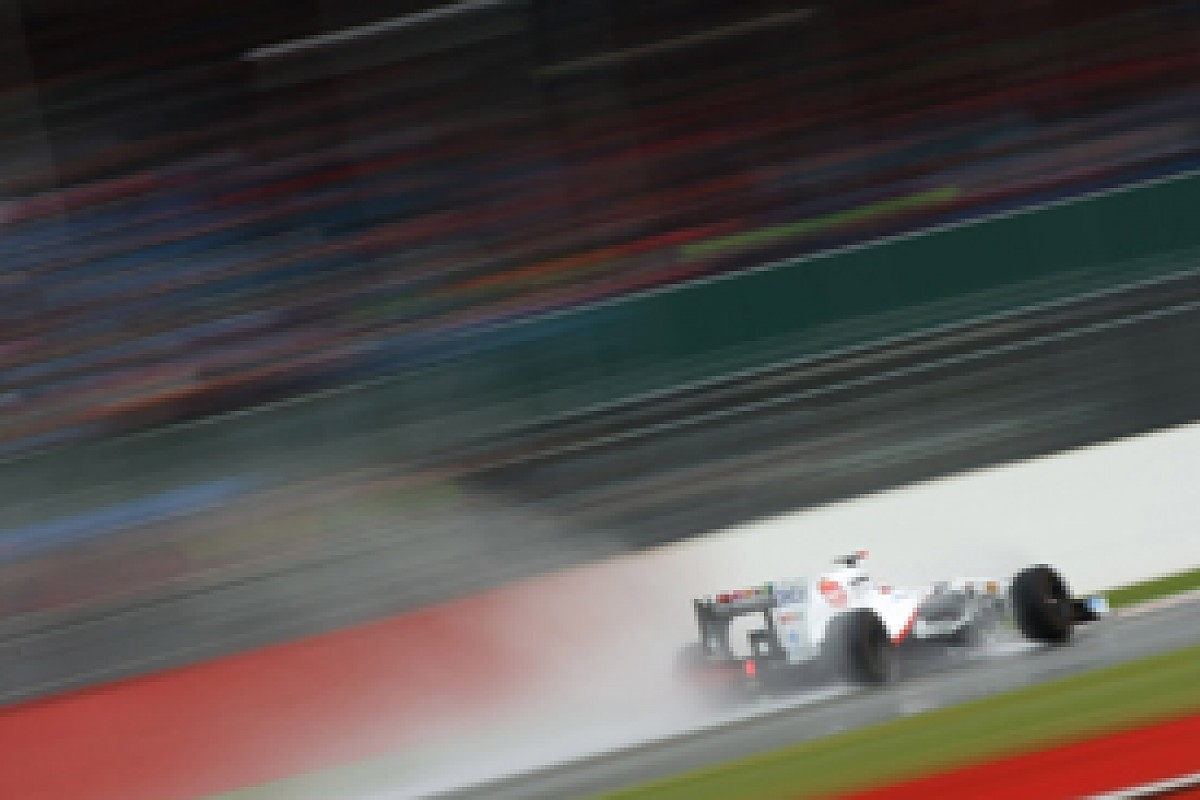 The Marussia motorhome was the scene of crucial debate © LAT
Next step was a meeting of all sporting directors in the Marussia motorhome on Saturday evening. Why Marussia, given that the team is a relative minnow with little political clout? Simply put: sporting director Graham Loudon heads up FOTA's sporting working committee, and as such is the officer charged with such matters.
After 30 or so minutes the meeting broke up, having done nothing other than adding a fourth possibility to the mix! Which is? Suddenly our various sources turned sheepish, muttering about alternative venues (mainly Spain) during the off-season, possibly even in the new year - precisely when it is too late to attract pay drivers or driver-dependent sponsorship deals, which half the grid has been reduced to doing as argued in these pages last week.
So, six months, countless meetings and still no single solution. Instead, the sport now faces four disparate, unworkable options, all of which have cost, workforce and logistics implications, not to mention disruption to tyre supplier Pirelli, which could well end up sending tyre-fitting teams to Silverstone, Abu Dhabi and Jerez, plus some other venue in Spain.
Team bosses: Pirelli employees are no less human than yours, and also wish to spend quality time with their loved ones, And, remember, the company had no sway in your approval of a 20-race calendar.
A disproportionate amount of this column's wordage was dedicated to the chaotic young driver test situation, but deliberately so: to illustrate precisely how incapable F1's top managers are to take decisions, regardless of how minor (in the greater scheme of things) their impact.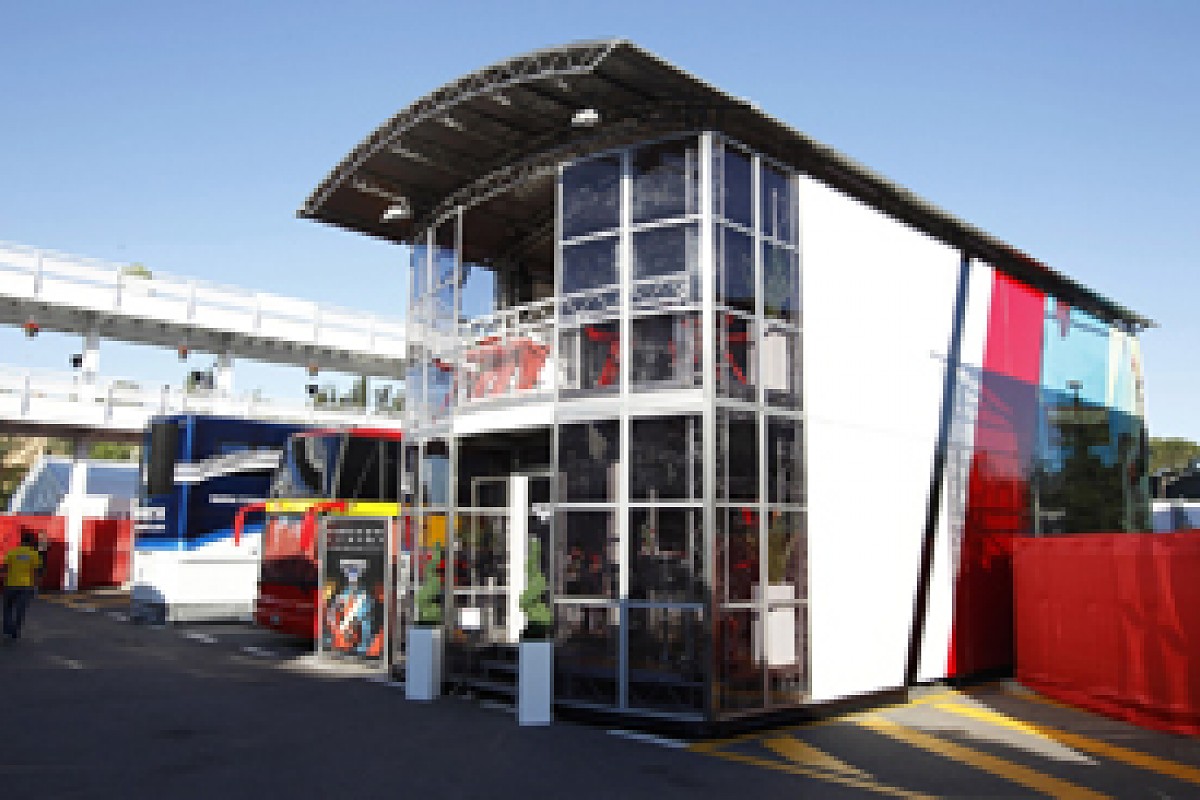 Charlie Whiting of the FIA © XPB
However, that gathering in Loudon's Lounge was not the only meeting during race weekend. On Thursday all the bosses met in the Las Arenas Hotel situated in the square across the harbour to 're-affirm' their commitment to cost saving. Chaired by FIA top technical honcho Charlie Whiting, the delegates effectively ran through the points raised during a get-together between the FIA and teams on post-Monaco Monday and a subsequent WMSC meeting, adding detail before giving their ayes and nays. Procedurally, you understand.
Why so? According to one source it was, 'A bit surreal, almost as though nobody knew precisely what procedures to follow to get the cost-saving regulation approved by the WMSC before 30 June'. Does it need to go through the Sporting Working or Technical Working Groups before going to the Formula One Commission for approval?
"Can the SWG or TWG vote by fax? What about the F1 Commission, which has not met this year but which needs to pass regulations changes before the WMSC ratifies them. Can the F1 Commission have fax votes? Obviously somebody, somewhere decided we should pursue all possible avenues lest we skip one. The FIA-imposed deadline is 30 June..."
Will time, however, permit these cost-saving measures to be enshrined in the 2013 Sporting Regulations before the deadline, after which unanimity is required from the teams - who cannot even decide on a single young driver test date - in place of just a 70 per cent majority?
"That is the problem," admitted another source, "which is why I believe the FIA pushed out the entry closing date to 30 September from the end of this month. You usually do that for one of two reasons: to attract new entries, or to change something.
"Is the FIA hoping to find an additional team? I doubt it - there is a 13th slot vacant, but who would enter F1 at this stage, given that after one year the technical regulations change totally. Who would build a car for just one year, then tear it up and build a completely new car for the following year?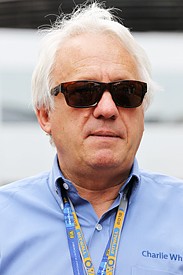 The FIA has extended the closing date for 2013 entries © XPB
"However, don't forget the entry form includes the clause 'We confirm that we have read and understand the provisions of the International Sporting Code, the Formula One Technical Regulations and the Formula One Sporting Regulations. We agree to be bound by them (as supplemented or amended) and further we agree on our own behalf and on behalf of everyone associated with our participation in the FIA Formula One World Championship to observe them.'"
The implication is clear: the FIA believes it has bought an additional three months to force through revised regulations. Why so? "Because we can't agree on anything, not even procedure..."
That was not the end of it, either. There were two other meetings on Saturday: Bernie Ecclestone called a meeting of all team bosses to "tell us to stop screwing about with cost saving and get on with it" - after which Sir Frank Williams promptly told Bernie's F1.com website he was against cost interference - and another between Ferrari president Luca di Montezemolo - who proceeded to leave Valencia that evening, thus missing one of Fernando Alonso's greatest wins - plus Martin Whitmarsh of McLaren/FOTA, Ecclestone and FIA president Jean Todt.
Agenda? Cost-saving regulations...
All of which illustrates how utterly self-centred, yet incredibly short-sighted are all the men (plus a woman) who collectively mould the sport. Any wonder the 2013 technical regulations were delayed a year yet are still being fought over; any wonder that where the last 120-page Concorde took three years to NOT agree, the current version expires in six months, yet its replacement consists of little more than a few pages of hurriedly agreed memorandum of understanding; any wonder, then, that in the 60-year history of Formula 1 90 per cent of teams have gone to the wall?
"These guys haven't got an effing clue about running a business," said a respected corporate executive when he got wind of the shambles. "If they ran any other business the way they run their teams they'd all be banned by Companies House..."