In a little over 18 months Formula 1 enters a brave green world, one with eco-formance at the heart of its 1600cc V6 power units. Not only will units be turbo-supercharged, but spent exhaust gasses will simultaneously drive generators whose output may be fed directly into the power loop, providing a double whammy - even before stored energy from onboard Energy Recovery Systems (note Kinetic has been dropped) is released.
Although the outline format was mooted back in 2009, four cylinders gave way to six in June last year, after teams all but rebelled against the FIA's original proposal. Thus the current engine suppliers - plus, of course, newcomer PURE - have spent the last 10 months actively developing concept (mainly single-cylinder) engines.
When last F1 underwent a change of configuration - at the end of 2005, when engines were downsized from 3.0-litre V10s to 2400cc eights - Renault managed the transition superbly, winning back-to-back titles. Thus it is to be expected that the (double) reigning champion engine supplier - to Red Bull Racing/Sebastian Vettel - is at the forefront of development, particularly as the parent company's stated aim is to have a winning presence in F1 via power units, having sold its F1 team two years ago. In Malaysia, Rob White, Renault Sport's deputy managing (and technical) director provided this column with a progress report.

Rob White chats with Franz Tost © LAT
Renault Sport commenced testing various concepts in September 2010, but changed tack in mid-2011 when the revised configuration was confirmed. It has proven a thoroughly busy period for the company, as not only are four teams currently being serviced - more than any other engine supplier, having added Williams to its base of RBR, Lotus and Caterham - but the operation "devoted quite a lot of energy and resources to the [new engine]".
So different is the 2014 power unit from the existing engine, which has its roots in V10s used last century, that Renault Sport has needed to upgrade its assembly facility, engineer new control systems and develop relationships with new partners. That's in addition to producing the new unit and winning the final two world championships under existing engine regulations!
"We're running single-cylinder and multi-cylinder engines as a way of gathering knowledge of the types of technology we need to be in control of by the time we get to 2014," explains White. "One of the characteristics of the new unit is it's a very complicated beast, which will lead us to develop relationships with new suppliers, sub-contractors and technical partners.
"We don't have any religious views on the subject," he responds when asked whether these would be predominantly French. "[We] seek to work with wherever the most competitive suppliers are. We have French suppliers for convenience, but have suppliers across the world. We don't positively discriminate; all things being equal, we buy local, but if we can't shop locally, we go further afield. We buy pieces from the States, Japan, Europe outside of France. I believe we're doing a good job of managing the supply base; it's one of the challenges for our purchasing group."
The current KERS units are effectively add-ons, whereas ERS will be totally integrated into powerplants. With there being no turn-key suppliers available, White's team has needed to source new components and sub-systems, but makes no secret of the fact that they have a long-standing relationship with Magneti Marelli, which is expected to provide core ERS components.
"An important difference is that from the beginning we have system responsibility for the whole power unit, so we have to work with our respective teams on the specification, then deliver a product against that specification that will be fully competitive and fully satisfy the requirements. You can absolutely not go and buy a turnkey solution off the shelf somewhere."
Currently, teams have the option of bolting on their own KERS units, with Williams (which produces own motor/generators, battery packs and ECUs via Williams Hybrid Power) providing a perfect example. Although White believes they have come a long way with Williams, having determined the conditions in which the combination could be executed, he is adamant that was possible only due to the current KERS being an add-on.
KERS will become ERS © LAT
"However, it will not be viable for someone to bring their own [K]ERS to the new engine," he adds. "I don't see anything other than fully integrated power units. The battle is to put resources where the performance is; we've sought to pursue our well-established policy of providing fully competitive kit and equipment as expected by all teams with whom we deal.
"That's not to say there isn't customisation for individual teams. In trying to fully satisfy the needs of any and all teams we deal with, we would expect to be present if there's anything a bit different on our engine. However, the return on investment of those decisions needs to be taken into account."
Ahhh, as always in modern F1, financial considerations are very real constraints. The teams, via FOTA, agreed a maximum price for the supply of engines of EU8m (£6.5m) per annum for a two-car team, but given that the new units are expected to be substantially more expensive to develop - some talk of development costs of EU100m - surely costs will escalate?
"There are some strong market forces that make it very difficult to sell engines for a magic number that was invented by the customers," grimaces White. "The new power unit is fundamentally all new. Large investments are needed to design and develop, [and we] don't yet know how much it will cost to produce. How much you have to charge for it depends on the business model of that particular business. We expect the unit cost of the new power unit to be significantly more expensive than the unit cost of existing engines."
Surely there are estimates?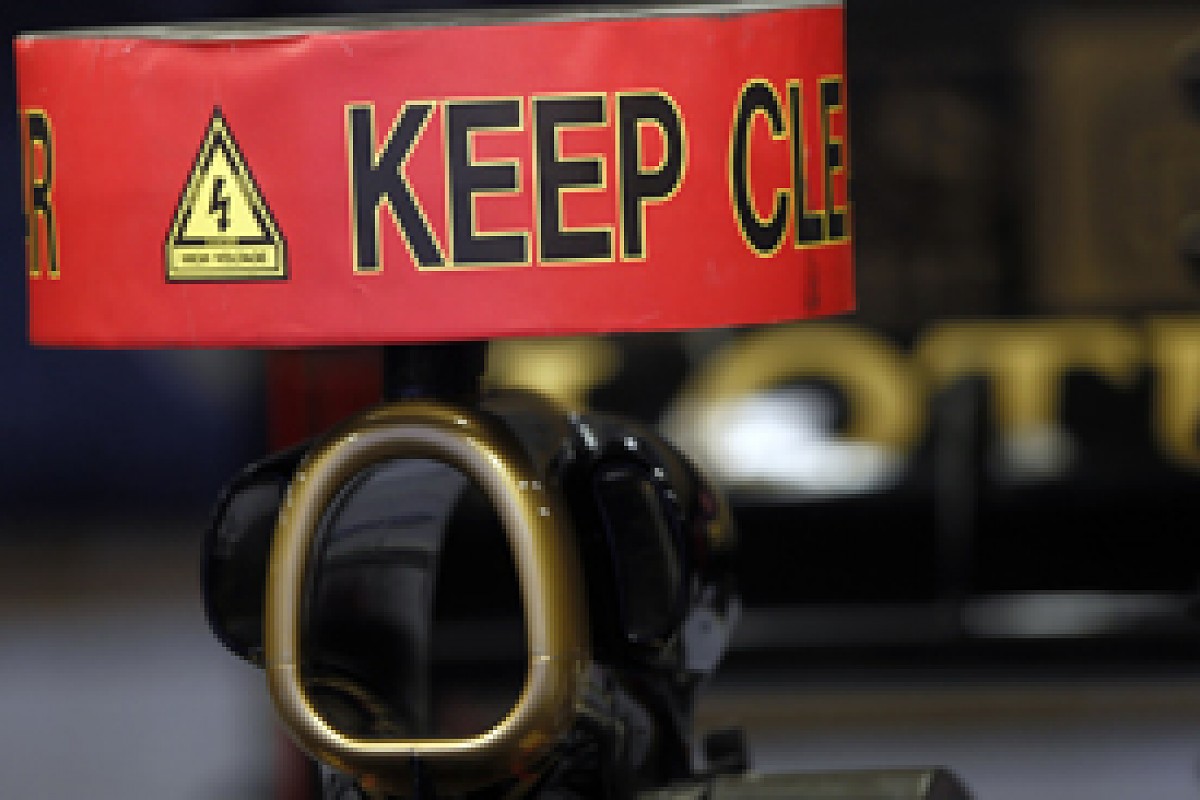 Renault kickstarted F1's first turbo revolution © LAT
"We would need to know the detail, but the parts of the new power unit that will be similar in technology, and therefore will be similar in cost, will cost less than the current engine because it's got two cylinders less. Probably inherently a six-cylinder version of a current F1 engine is probably going to cost about 15 or 20 per cent less.
Then the hammer: "But there are turbos, KERS, both energy recovery systems, [so] when you get to the end of the parts list there are a lot more parts, most of them not free."
That is not the end of it, either, for the regulations specify high-pressure direct fuel injection systems of a type not yet production ready.
"The pressure limit is 500 bar, but it is not compulsory to operate at 500 bar," he explains. "It then becomes a technology development exercise with performance trade-offs. The further we depart from known technology, the more expensive, time consuming and risky development is, but, potentially there are greater performance gains.
"Where we put the cursor depends upon where the performance comes from. We're still in the phase of gathering knowledge, still doing prototype testing, running research engines, designing and developing sub-systems. We're absolutely not race-ready today, but need to be race-ready in less than two years' time."
Renault Sport aims to have a concept power unit on the bench during the summer, then have the first race-intent power units available shortly after that. "A lot of the programme time is driven by sharing out available time in order to make best use of it. You would like to have as much development time as possible before fixing the race spec. But equally, we won't take unreasonable amounts of risk; 'braking too late' is a beginner's error we would not like to make.
"The challenge of the complexity of this technology is to acquire sufficient information about stuff that is new to us in enough time to develop race-intent systems, and to succeed with the integration of what is a much, much more complex-to-operate power unit than we have now."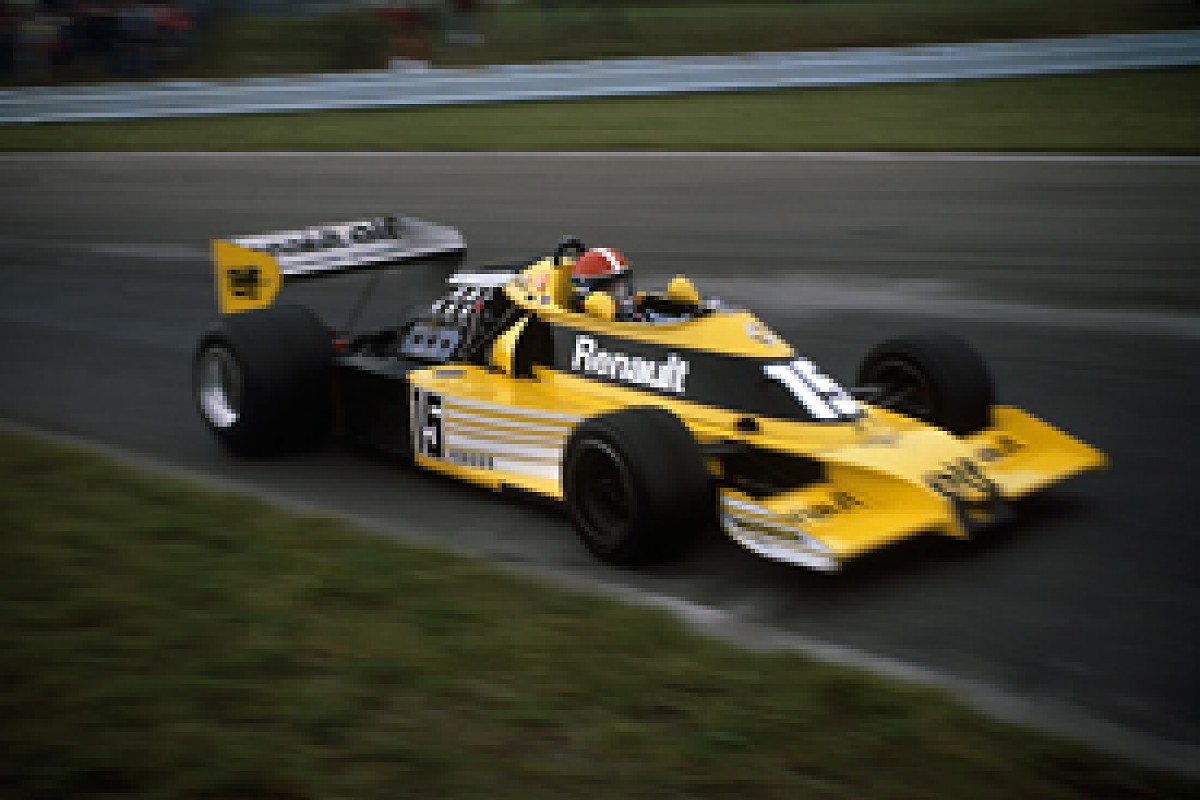 Renault has a super-successful partnership with Red Bull and Vettel at present © LAT
Although it is a matter of record that Renault Sport is contracted to Red Bull Racing beyond the end of the current formula - to 2015, in fact - White says no further announcements will be made until deals are signed. "We are working very closely with our existing teams on the current engine and the future engine, but the only team with which we have a relationship beyond 2014 is Red Bull," he confirms.
Currently the maximum number of teams an engine supplier may service without exemption is three, but the 2014 rules have yet to be published. White is working on the assumption that the regulations will remain for the time being, but believes the rule to be a little past its sell-by date, having been introduced under different circumstances back in 2006/7.
That said, the regulations make it fairly easy for teams to switch suppliers as standard fixings are specified front and rear, and all suppliers have agreed on the same bore size. However, the pressure charging architecture with its single turbo to which an electrical motor may be attached is unique. Significantly, five power units per driver will be permitted in 2014, subsequently reducing to four.
The vehicle will be required to operate in electric-only mode down the pitlane, while a 100kg/hour fuel flow rate has been specified. "That's quite important," explains White, "it's not a boost pressure limit, but an implicit pressure limit. The fuel limit is not a flat 100kg/hour, there's a fuel flow law, which rises from 50 to 100kg/hour - that's the equivalent of a boost pressure limit.
"It eliminates the opportunity of making devices to trick boost pressure sensors and eliminates the difficulty of regulating boost pressure on the car for regulatory purposes. It's a fundamental efficiency driver, drives us to make use of fuel rather than do whatever is required to stay within boost limits.
"There have been racing series in the past where a lot of fuel has gone through the pop-off valves during qualifying," he says by way of clarification. "Up to there it's relatively conventional, with the exception that maybe it's not very intuitive to have a single turbo on this architecture of engine." (The single turbo was specified for the original four cylinder units.)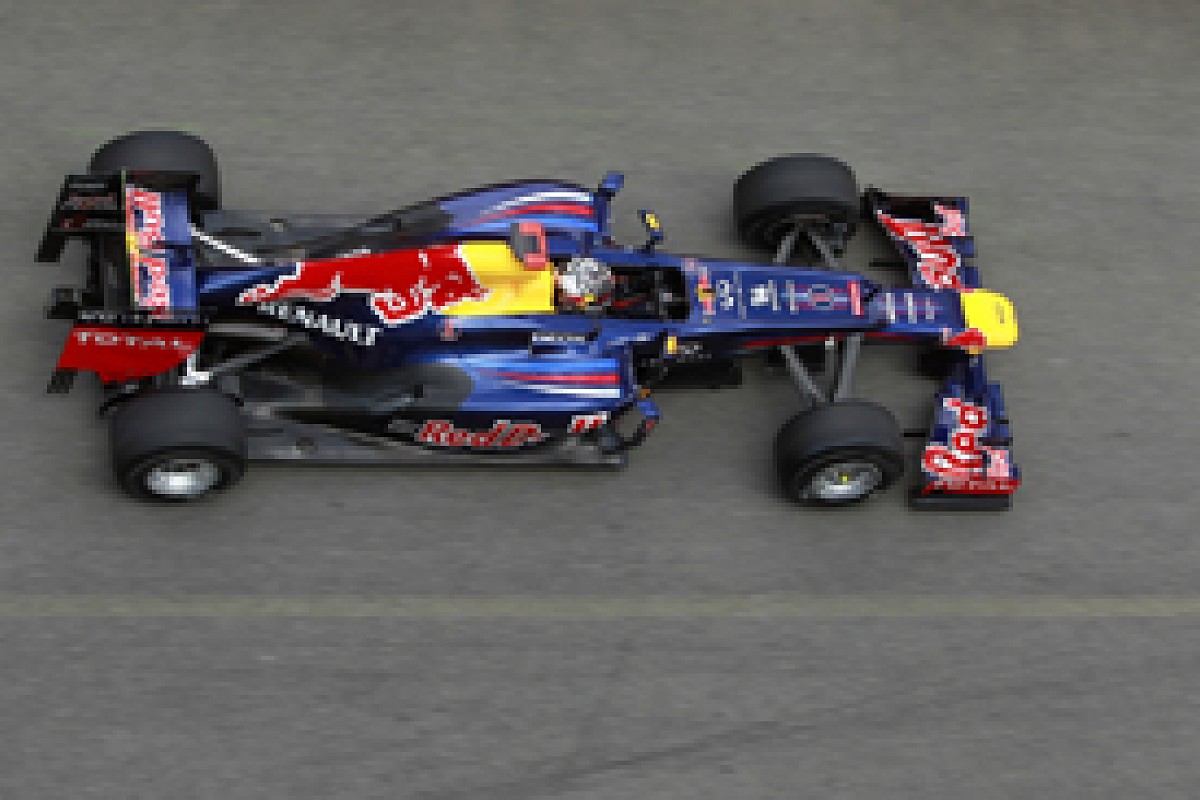 The next-generation F1 engine rules are part of the FIA's push to make motorsport more environmentally friendly and sustainable © LAT
Thus, according to White, the FIA has managed to appease both the motors manufacturers and the environmentalists, while, crucially, maintaining the integrity of the sport: "You can see there's a big energy management challenge," he says. "In order to get lap times out of these cars, power is a fundamental first order performance driver. To get more power with a fixed fuel rate, there's only one way: efficiency. Fundamentally it's a fuel efficiency formula. To make best use of the available fuel is an energy management task.
"Everything to do with drivability, torque delivery - and when a driver wants torque he wants it NOW - is an energy management task, so on many different levels and time scales it's a sophisticated energy management challenge."
In order to eliminate the temptation of introducing driver aids by the back door, devices such as traction control, torque steering, and launch control will remain specifically forbidden. However, White does not believe it credible that drivers will be required to manually fiddle with knobs to juggle power, and is thus convinced there will be driver workload tasks to select different modes of energy use.
"Real-time energy management we think will be part of the power unit control system task, and there will be a standard control unit and there's quite a lot of detail work being done to try and ensure the specific requirements of this more complex environment are compatible with what universally is accepted the desire to maintain the status quo in terms of driver aids."
He expects there to be a slightly different approach to the overall control system architecture, including a greater number of sensors and actuators on the power units and more diversity in control systems.
"I expect to see additional electronics on the cars, an environment in which there are some parts of the control system environment that are common to everybody and some parts bespoke to each solution, other than the surveillance and control of legality."
How well Rob White and his team have juggled the various balls since June last year is evident from the results since then. Not only did SebVet secure his second Renault-powered crown in October, but Renault Sport locked out the Bahrain podium a fortnight ago. It will be fascinating to see if they will be so well placed come 2014.