What brings Kimi Raikkonen back to Formula 1? At the most fundamental level, sure, we can accept his assertion that after a couple of years in rallying he realised that he missed the thrill of wheel-to-wheel racing. From there, it's hardly a giant conceptual leap to conclude that he would want to get back into grand prix racing.

But it's unlikely to be as simple as that. After all, this is a guy who turned his back on the sport at the end of 2009 and who, for whatever reason, failed to close a McLaren deal for '10 that would have allowed him to continue to win races.
This is also someone for whom opportunities in rallying rapidly dried up - last year he had to sink a substantial sum of his own money into a World Rally Championship campaign that showed him to be sporadically quick, but ultimately not as good on the stage as he is on the racetrack.
Any number of forces could be at play in his decision. Only two years out of F1, it's clear that his residual value as the 2007 world champion had faded to the point where it couldn't sustain his WRC adventure.
From there, it's a straightforward conclusion that perhaps money was one of the driving forces for his switch, even though his Lotus retainer of a few million is paltry compared to the days when he was earning a reputed £20m, even once you factor in the healthy results-based bonuses on offer.
His statement of missing the thrill of racing an F1 car is a worthier reason to return, and the fact that he seriously contemplated a switch to Williams, a team that could neither offer him the pay packet nor the machinery he was once accustomed to, means that this claim also holds a good deal of water.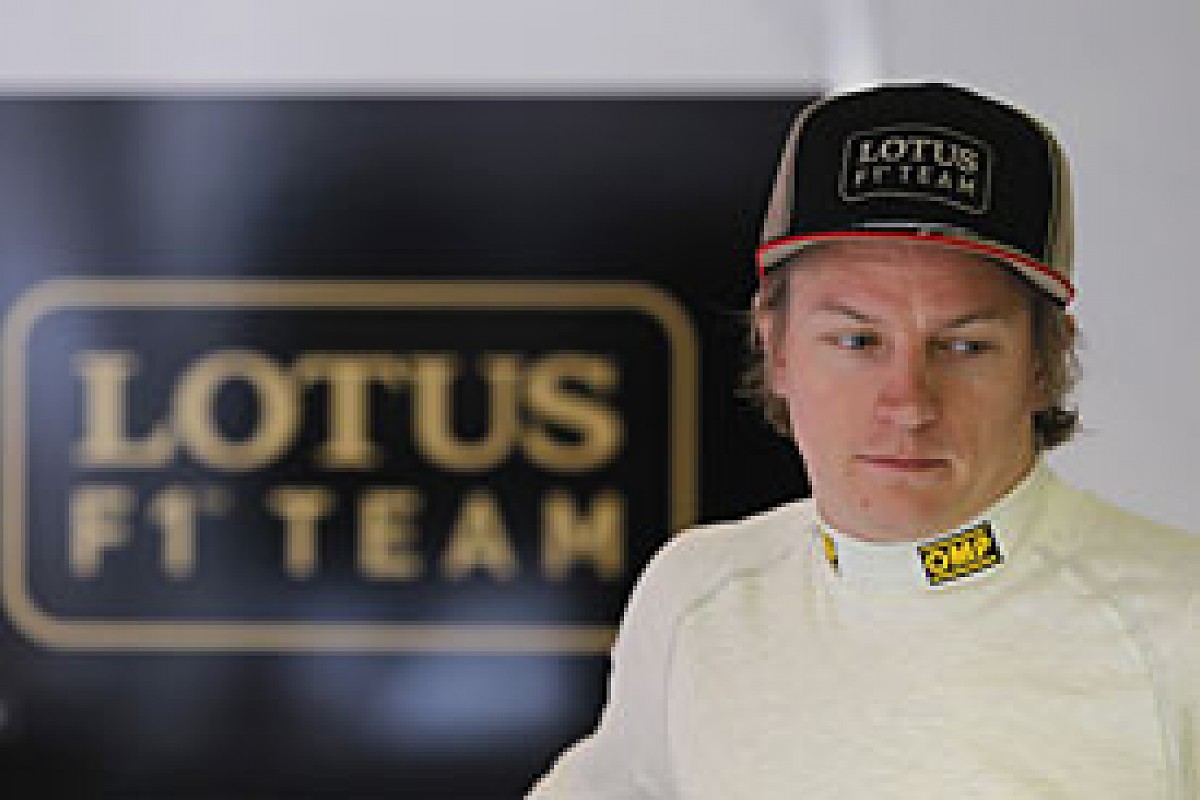 Raikkonen has proved fast and alert in testing © LAT
This is doubly convincing when you bear in mind that it only took a couple of weeks for his deal to join Lotus to come together once the Williams discussions had fallen apart.
Of course, regardless of the initial motivation, such is the myth in which Raikkonen is shrouded that there are all sorts of questions about whether his desire to do the job will wane once the novelty of being back in F1 has worn off.
But the Finn, who at 32 still has plenty of life left in him as an F1 driver, insists that he doesn't need to be in F1 for the cash. What's more, he torpedoed the suggestion that there is, or might ever have been, a question mark over his motivation.

"Probably you do want to get a certain amount of money out of it, but I don't need to do it [for that]," he says. "The racing is the main thing.
"There has always been talk about the motivation, but the people who write it don't even know me. There's always shit going on and I don't mind if people want to write it. What can I do? I would have stopped if I felt that I didn't have the motivation.
"The problem is not motivation if the car is shit - you just drive your best and don't get good results. It's not always the driver's fault, but it's easier to blame the guy who is in the car. My feeling was that I drove one of my best years [in 2009 with Ferrari] so I was very happy with that.
"Whatever happened, I don't mind. That's F1. But I never had any issues with motivation."
That's as may be, but coming from the same person who told AUTOSPORT last year that his reasoning for not going to Rally Australia was "it's that far away and I don't like to travel so much now", and who frustrated his co-driver by not spending an intensive week or two to nail the all-important pacenote systems, it's not completely convincing.
Yet none of that means that he isn't fully committed to his F1 comeback. In fact, perhaps the question isn't so much of motivation, as his desire to focus only on the areas of the job that he believes are completely necessary. It was this that caused some of the problems that he had at Ferrari.
It's a case of so far so good, as he was immediately quick when strapped into a 2010-specification Renault at Valencia in January. Last month he was on the attack from the off at the Jerez test in a new Lotus E20 that looks very promising, and impressed the team with his method. He did the same by signing off as fastest of all in the final test at Barcelona.
Lotus has taken a pragmatic approach to getting the best out of him. With only 12 days of pre-season testing to share between its drivers, plus three days at Mugello in May, there is little running outside of grand prix weekends.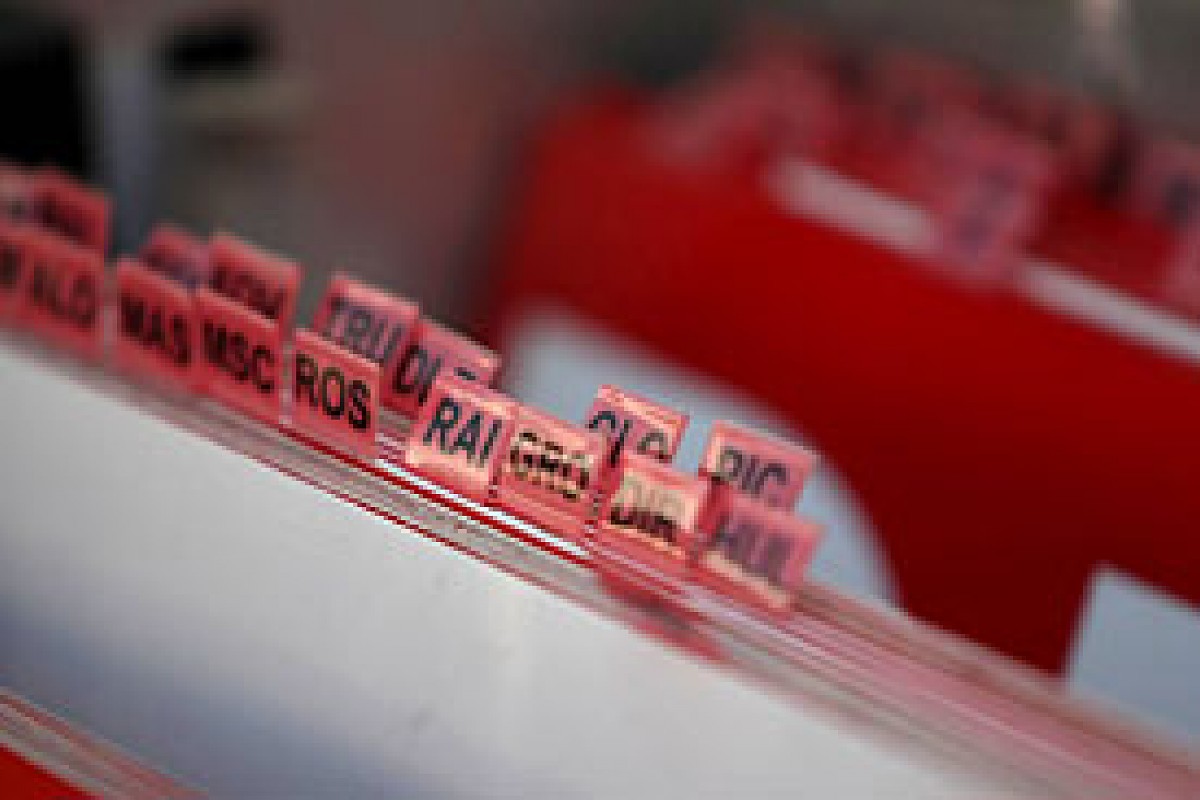 Raikkonen says racing, rather than necessarily being at the front, is his motivation © XPB
Just as McLaren recognised, in a way that Ferrari never did, to get the best out of Raikkonen you need to give him space. Outside of grand prix weekends and tests, his time will largely be his own. Lotus doesn't need 365 days of intensity from Raikkonen - it needs fewer than 100.
It would be wrong to say that F1 has changed beyond all recognition since Raikkonen was last here; after all, the in-season test ban was first introduced in 2009. But perhaps his tolerance for goings-on when not in the cockpit will have been reconstituted by a couple of years away.

"I don't think F1 has changed a lot at all," he says. "I like to race and that's why I came to F1. All the rest is something that is part of F1 but it's not the main thing. There is not much testing now, but when you do many days in a row at some places it's not always the most fun thing.
"It's nice to do different things [outside F1 over the past two years], but I don't think it's going to change anything. It was nice to be out for all of that time and probably you can take the bullshit more again!"

If keeping Raikkonen insulated from as much bullshit as possible is what it takes to harness his ability at Lotus, then that is what will happen. So far, those in the team have been impressed with his attitude and seen none of the signs of a driver who doesn't have the spirit for the fight or who lacks any of the focus needed to deliver.
Team principal Eric Boullier admits that there was an element of risk inherent in signing him, but underlines that this was based upon him being out of F1 for two years rather than any fears over his dedication.
"Of course," says Boullier when asked if it was a gamble. "He was out of F1 for two years. When any sportsman stops training, he loses a bit of his natural level and it takes time to recover. But Kimi has shown that he hasn't lost much and maybe hasn't lost any at all. Now it's just a question of how he handles the whole race weekend."
Most impressive about his testing exploits was not his outright speed - this is, after all, someone who was very fast when he first stepped into an F1 car fresh out of racing in Formula Renault. What really caught the eye was his consistency and the ability to turn the right lap times for the relevant fuel load. This, more than any single-lap pace, was inevitably what impressed the team most.
He certainly did not appear to be a driver far away from race fitness, as technical director James Allison explains.
"Kimi was doing the business pretty much from lap one and he put a lot of laps in," says Allison. "We did much more than a grand prix distance on both days and he looked as fresh as a daisy. Particularly on the longer runs, he doesn't miss a beat."
Inevitably, the sterner tests are to come, and at the moment the Raikkonen/Lotus relationship is in the honeymoon phase. He has shown his world championship pedigree already, but there are question marks about how he will respond when the inevitable bad times come.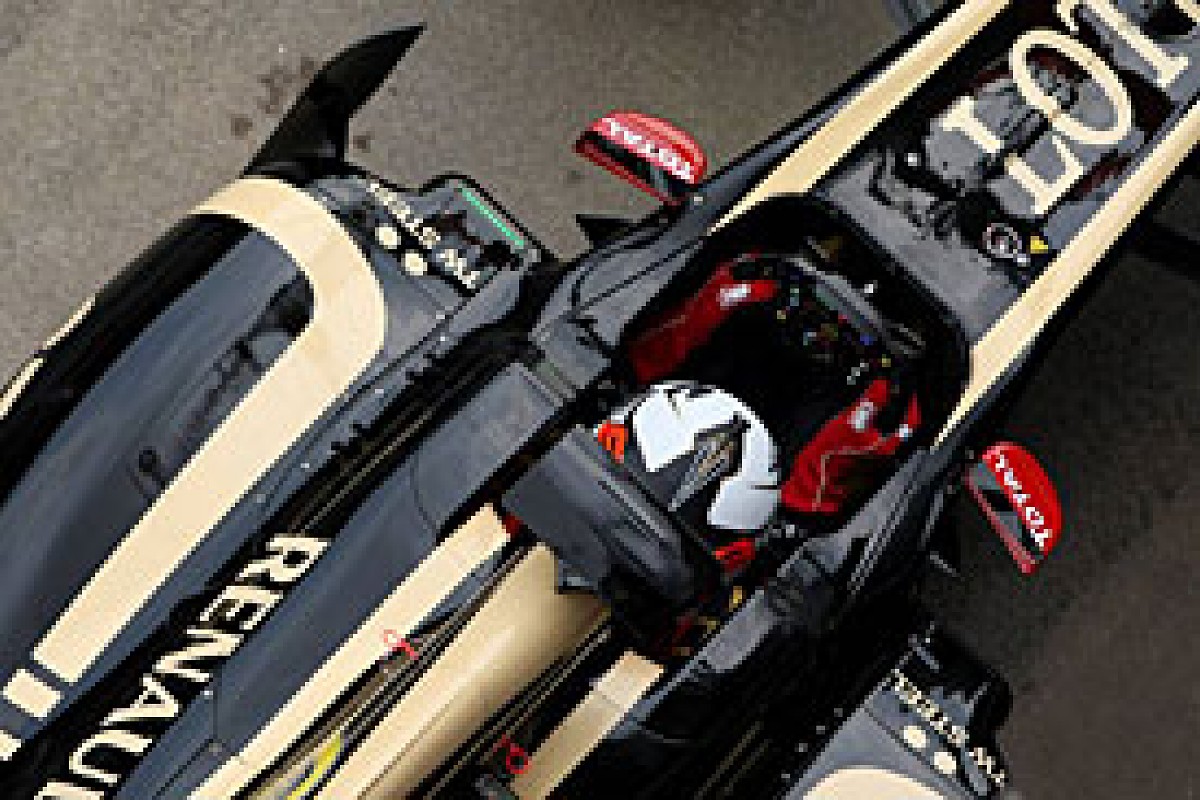 Back where he belongs - Kimi in the cockpit of Lotus's E20 © XPB
The car looked good in testing, but it's unlikely to be a championship contender and it's likely that he will spend much of the season fighting for points, possibly podiums and, if things go remarkably well, the odd win.

But Raikkonen has a decent response to this. He argues, with some justification, that his Ferrari campaign in 2009 proved that he has the fighting spirit to get the results even when the car isn't good enough.
While it is perhaps stretching a point to claim that it was his best season, he certainly turned in enough very strong drives in a difficult car, particularly in the second half of the season, to show that he can get what he needs out of fighting for fifth.
"The last Ferrari I drove wasn't always at the front and I had some pretty good races," he says. "I won't give up if I'm, say, eighth. As long as I know that I am giving 100 per cent, I am happy with my driving. If it's not enough [to win], it doesn't matter.
"Of course, you want to win the championship, but it doesn't really change my life. It's more that it changes the way people look at you or think about you. I'm happy just to achieve something. If I can win more races in the future that's a good thing, but it's not something in my head that I have to do. If it doesn't happen, it doesn't happen."
It remains to be seen exactly how the Raikkonen/Lotus relationship turns out. Whatever happens, the Finn's first objective will be to prove that the searing speed and capacity for incredible performances can still be accessed, and on a consistent basis. If he can do that, it will be good news for his team, even if the car isn't quite up to winning races.
And it could be a win-win situation for Raikkonen. Even if Lotus does not give him good enough machinery to keep him next year (and sources indicate that his 2013 contract is dependent on him finishing in the top eight of the drivers' championship), if he excels in a mediocre car then any number of teams would be interested in his services.
Comebacks rarely work in F1. But Raikkonen is young enough, and good enough, to make a success of this. Few doubt that he still has grand prix wins in him and a second championship is far from impossible.
He might not acknowledge any flaws in his previous approach, but some close to him say he understands exactly why the question marks over his focus and attitude came up last time around and has adjusted the way he works accordingly. If so, his 'first' F1 career might just have been the prelude to his greatest successes.
If that's the case, it's very good news both for Raikkonen and for the whole of F1.