Last week's Formula 1 test at Jerez was the scene for the return of a famous racing partnership as the Williams and Renault names linked up for the first time since 1997. For a while the combination was the one to beat in grand prix racing, earning four drivers' world championships in six seasons - and it might have been more.
This year's change of engine partner coincides with a major restructuring at Williams after the departure of Sam Michael and Patrick Head's decision to take a step back from any hands-on F1 involvement.
The new team of Mike Coughlan, Mark Gillan and Jason Somerville is now firmly at the helm, and the new FW34 is the first fruit of their labours. Clearly the intention is to return Williams - still on paper a major team in terms of staffing levels and infrastructure - to the front of the field.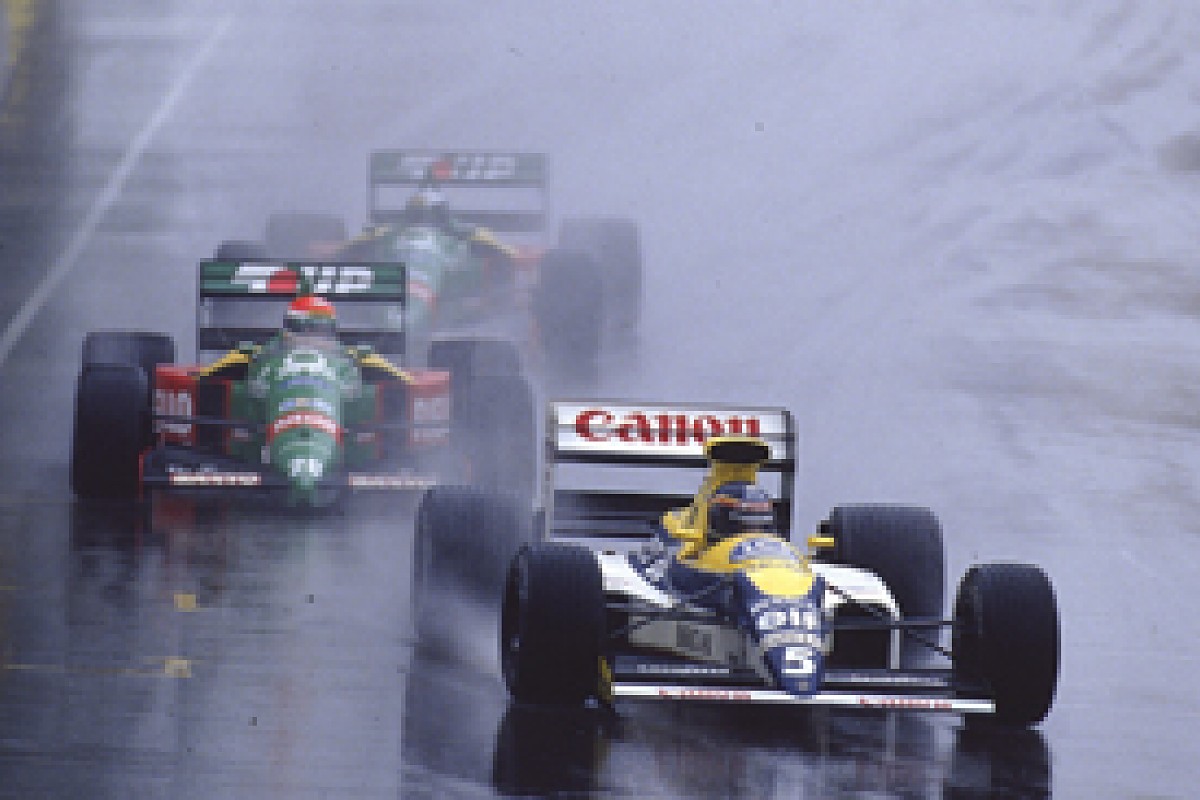 Boutsen took first Williams-Renault wins in Canada and Austrlia in '89 © LAT
That's what happened when Williams and Renault last joined forces, and the hope is that some of the magic can be rekindled. So what did the team achieve during that fabled era - and are there many similarities between the situation in 2012 and that of 1989, when the companies first got together? To answer the second question, let's examine the first.
When Williams hooked up with Renault in 1989, the team was still very much at the top of its game. With Honda, it had won the constructors' title and narrowly missed out on the drivers' championship in 1986, then won both crowns in 1987.
Meanwhile Renault had closed its works team and pulled out of the sport. However, within just a few months it quietly began work on a V10 for the new normally aspirated era.
Williams learned in September 1987 that Honda was going to McLaren for the following season. A deal was done with Judd while a longer term solution was sought, and since Renault was the obvious choice, discussions began almost immediately. A contract was officially announced in June 1988.
With Judd that season, Williams was mediocre by its standards, but then so did a lot of people as McLaren - with its trick Honda turbo - won all but one of the 16 races. Reliability wasn't great, but Nigel Mansell still managed a couple of second places, so it could have been worse.
The original Williams-Renault package of 1989 package was not bad - but it was up against two great cars in the McLaren MP4-5 and the Ferrari 640, and between them those teams employed Messrs Ayrton Senna, Alain Prost and Mansell.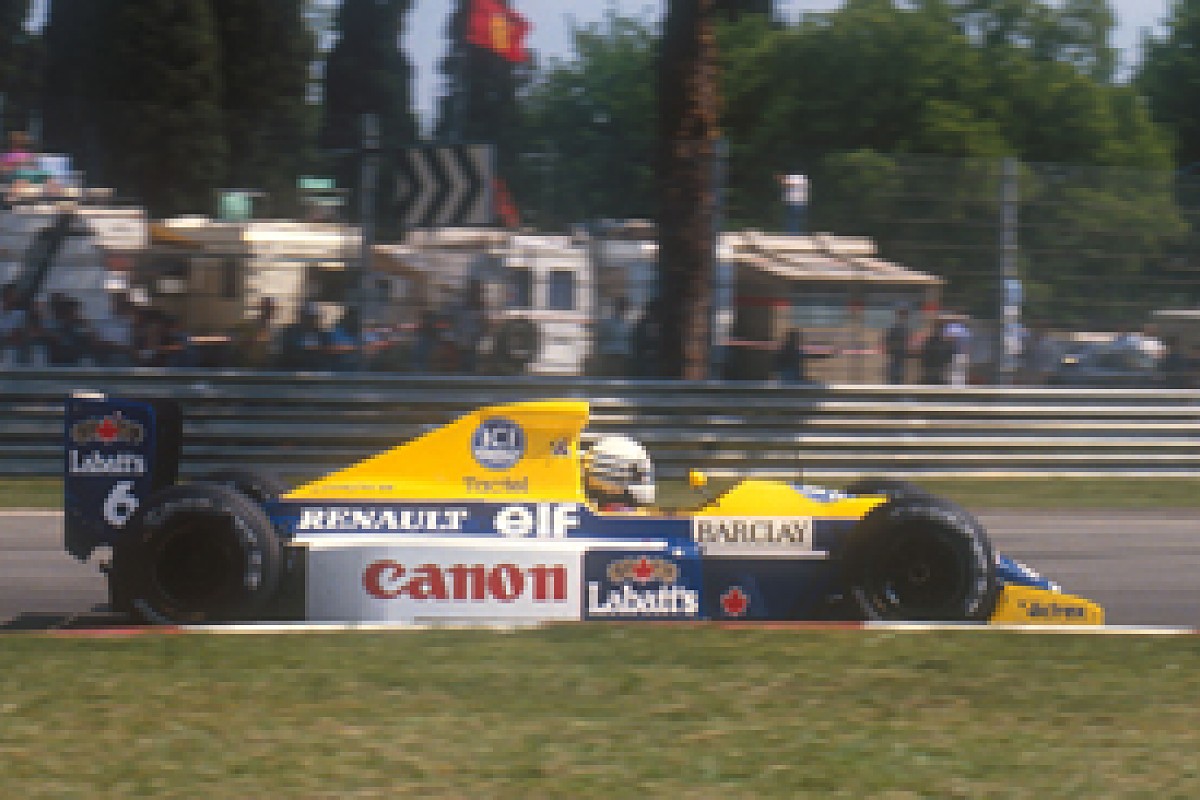 Patrese took four of his six GP wins in Williams-Renault machinery © LAT
Thierry Boutsen and Riccardo Patrese were not good enough to make the difference, although the Belgian took his chances when they came, winning in Canada and Australia, each time in wet conditions.
In 1990 Renault took a step forward with its RS2 engine - it had more power and a lower centre of gravity - and Patrese and Boutsen took a win apiece at Imola and the Hungaroring respectively in their FW13Bs. But still some elements were missing from the package, and Frank Williams pulled out all the stops to ensure that he filled the gaps. For 1991 he re-signed Mansell, recognising that for all his faults out of the car, the Brit could still conjure up some magic in the cockpit.
Ultimately of even greater significance was the decision to hire Adrian Newey in October 1990. He had been the technical director of Leyton House, a team that had shown flashes of great performance, but had failed to achieve much of any substance.
Nevertheless Head recognised that Newey had a lot to offer and - to his great credit - accepted that technology was moving along at such a rapid pace that he could no longer carry full responsibility in the way he had previously.
Despite being chief designer, and thus no longer having the prestigious technical director role he'd had at his last team, Newey didn't see it as a step down. The main thing was that it was a big, successful team, and he could learn from Head.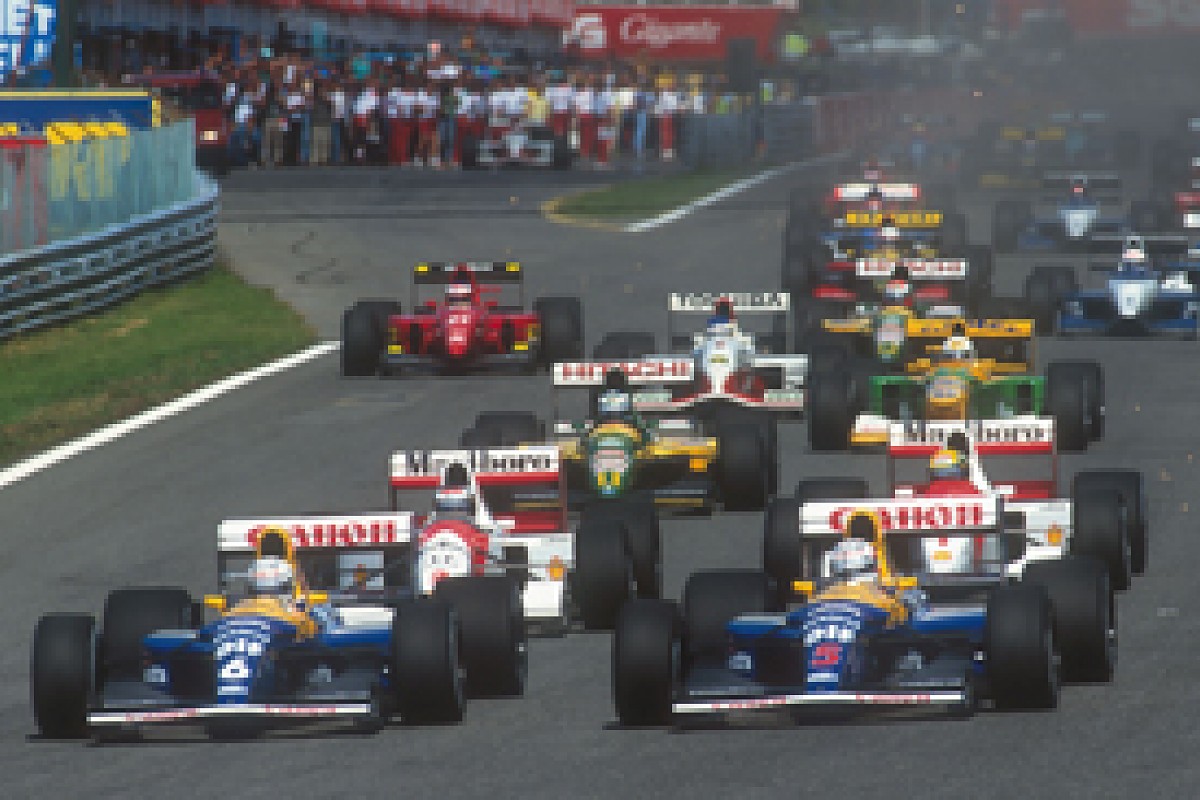 Newey's created the FW14 and 14B, Williams dominating with the latter in 1992 © LAT
"I'd never had experience of working with a big team, apart from the brief thing at Beatrice [Haas-Lola]," he recalls. "I wanted that experience. I was also offered the technical director job at Arrows for quite a lot more money than Williams offered me, but I decided to go there for the experience.
"The areas I worked in at Williams weren't any different than at Leyton House; the difference was that the rest of the team was so much better organised and better run, which maybe was a failing of mine at Leyton House, because I didn't get involved in the other side.
"Generally speaking Patrick gave me a pretty free reign on the design. Obviously he was involved, particularly on the gearbox, but on the aerodynamics and general layout of the front end of the car I had a free reign."
Adrian would stay with the team for some six seasons. In the latter half of 1991 Mansell was the man to beat in the FW14, and the he duly dominated in 1992 with the advanced B iteration.
Another title followed for Prost in 1993. The team was at the very forefront of F1 technology with its advanced driver aids.
"In '91 we started to become competitive but the car was unreliable, and finally winning the first race in Mexico was quite a milestone for me," said Newey. "Obviously the championship in '92 was pretty amazing, and the way we won it, so early in the year. And the active era I find tremendously interesting. That was the most technically exciting time, for sure.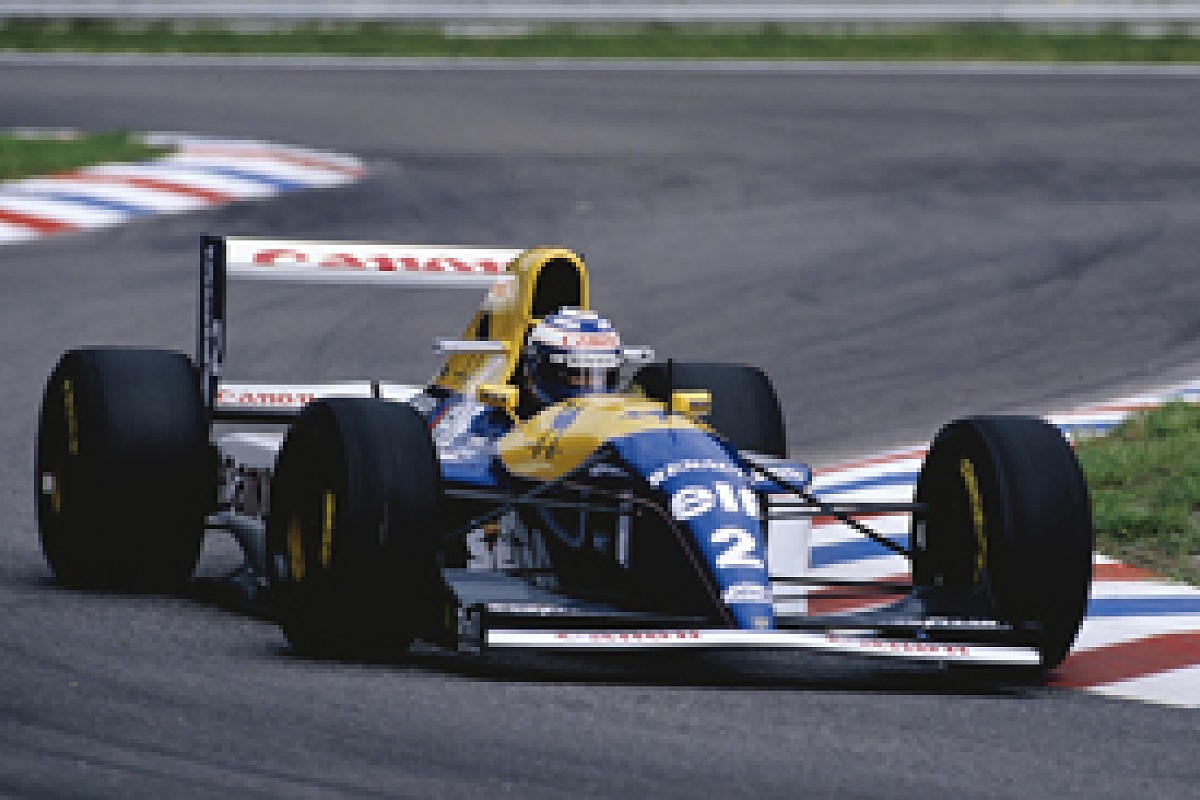 Prost delivered title number two in the FW15 in 1993 © LAT
"Nigel was a very talented driver, and had a very good feel for the car when it came to set-up. Along with Prost he was the last of the breed of drivers that really engineered the car from the cockpit.
"Now it's much more a case of the driving coming, telling the engineer what the car is doing, and then the engineer works with the driver. As I said, Prost was a little bit like Nigel. A very capable driver who was able to do a lot of the engineering for himself. I have a lot of respect for him."
It's impossible to speculate what might have happened had Senna not been killed at Imola in 1994. Given the upturn in form that benefited Damon Hill, it's easy to believe the Brazilian would have given Michael Schumacher a run for his money both that season and beyond.
"It was such a tragically short relationship," says Newey. "With all driver/engineer relationships you need time to understand each other and know how to work with your partner. That time didn't materialise with Ayrton.
"It was very difficult. What can I say? It's the sort of thing that one hopes will never happen but is always aware that it can happen. The feeling I still have more than anything is what a waste. The guy was not only a great driver but would have been a fantastic ambassador for Brazil."
Newey always had a lot of time for Hill, who bounced back from a frustrating 1995 - when Williams had to share its works Renault status with Benetton - to finally triumph in 1996.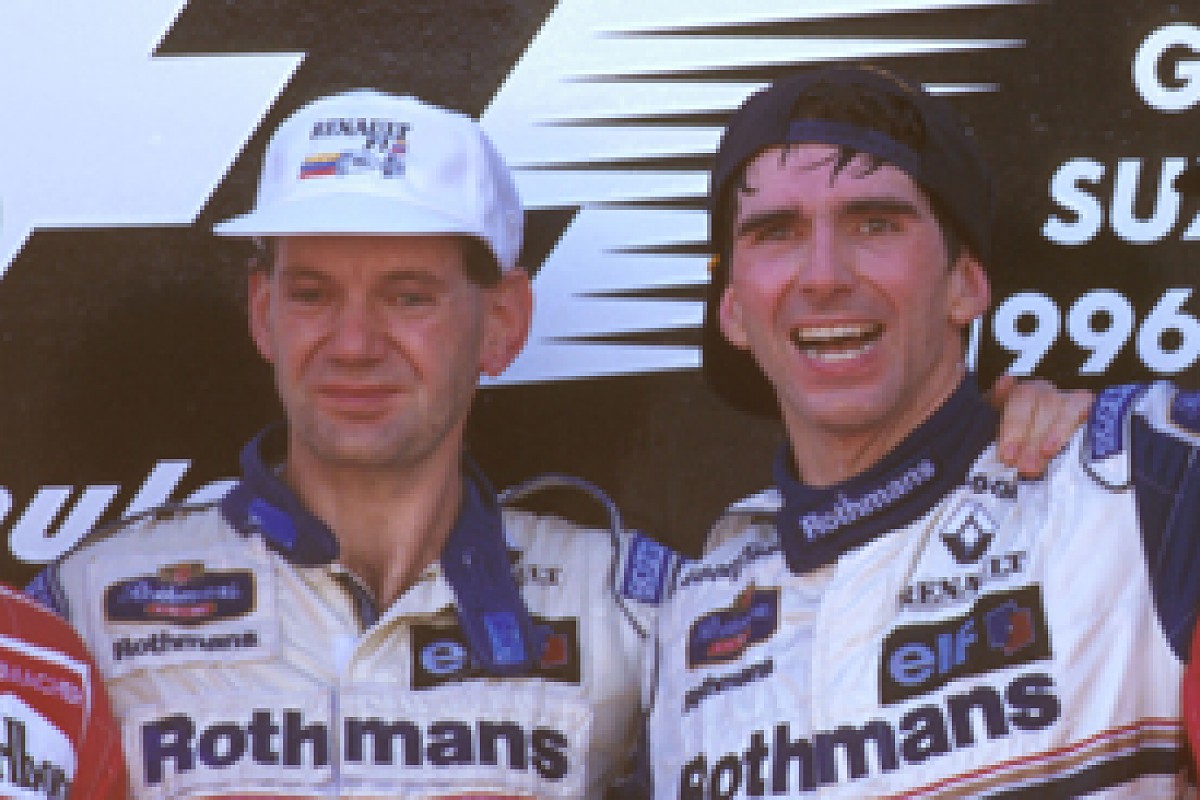 Newey had a close relationship with 1996 champion Hill © LAT
"The closest relationship with a driver at Williams was with Damon. Probably he was the longest serving Williams driver during my period [Hill joined Williams as test driver in 1991], and our relationship in '96 became particularly strong because his engineer David Brown left for McLaren, and we decided to promote a young lad out of the drawing office. Because it was his first season I really sort of oversaw the race engineering on that car, which I enjoyed, because I'd become slightly less involved with race engineering than in the old days. Going back and doing it again I enjoyed."
Newey left before Jacques Villeneuve earned the fourth and final title for the Williams-Renault combination in 1997, but the FW19 still had a lot of his influence.
Williams also lost out when Renault ended its works support at the end of that season, although it retained an arm's length involvement with the team through disappointing 1998 and 1998 seasons, when the engines were badged as Mecachromes and Supertecs.
By now, the team was paying for the privilege, and there was little in the way of engine development. In 2000 there was a new works partner in BMW, and there was an upswing in fortune - followed by a downswing when the German manufacturer left. After spells with Cosworth, Toyota and Cosworth again, the team is now back with Renault.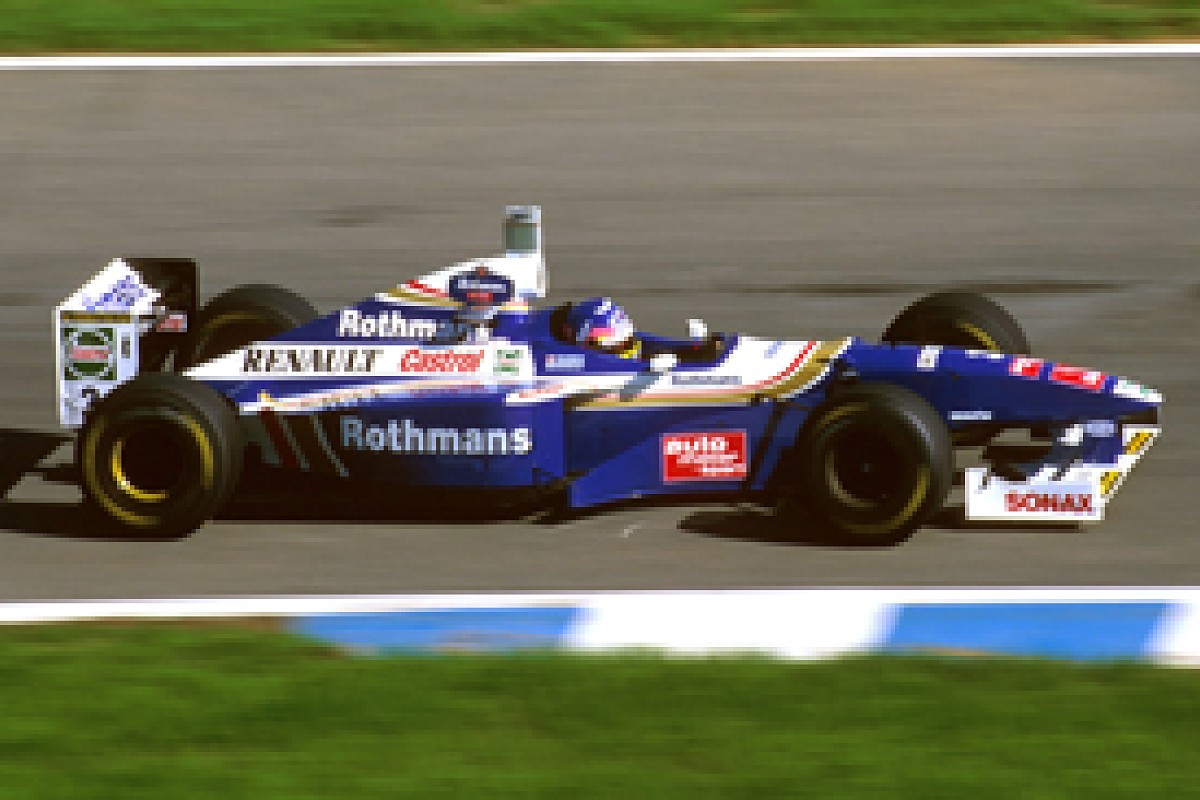 Villeneuve took the last Williams-Renault world title in 1997 © LAT
So can we draw any parallels with their last marriage? Not many. The one obvious similarity is that on both occasions Williams switched to Renault from an engine built by a specialist British supplier, having used a Judd in 1988 and a Cosworth in 2011. But that is pretty much as far as it goes - as outlined earlier, despite treading water with Judd in 1988, Williams was still a mighty force at the time. Now it has a mountain to climb.
The first time around, Williams was becoming the sole works supported team of a major manufacturer, one that was pouring a lot of money and effort into the sport, and was pushing the technological limits. This time it is one of four Renault customer teams and, in this era of the engine freeze, having any kind of deal with a manufacturer is not what it was last time around. That may change as we head into the new turbo era, but even then, it's clear that Red Bull will still be regarded by Renault as its most important partner.
Nevertheless, a Renault engine supply clearly comes with more support and back-up than Cosworth was able to muster. Just look at what Renault was able to achieve with Red Bull last year when engine mapping was the key to the blown diffuser technology - Cosworth was left some way behind.
Williams has not won a race since 2004, and has just endured its worst season in F1 - and while the technical staff restructuring indicates that the tide could turn, it could take time. The switch to Renault can't hurt, but it's just a small part of the jigsaw. It's a handy bonus that there are still staff on both sides who were around in the first era, which has made the transition a smooth one.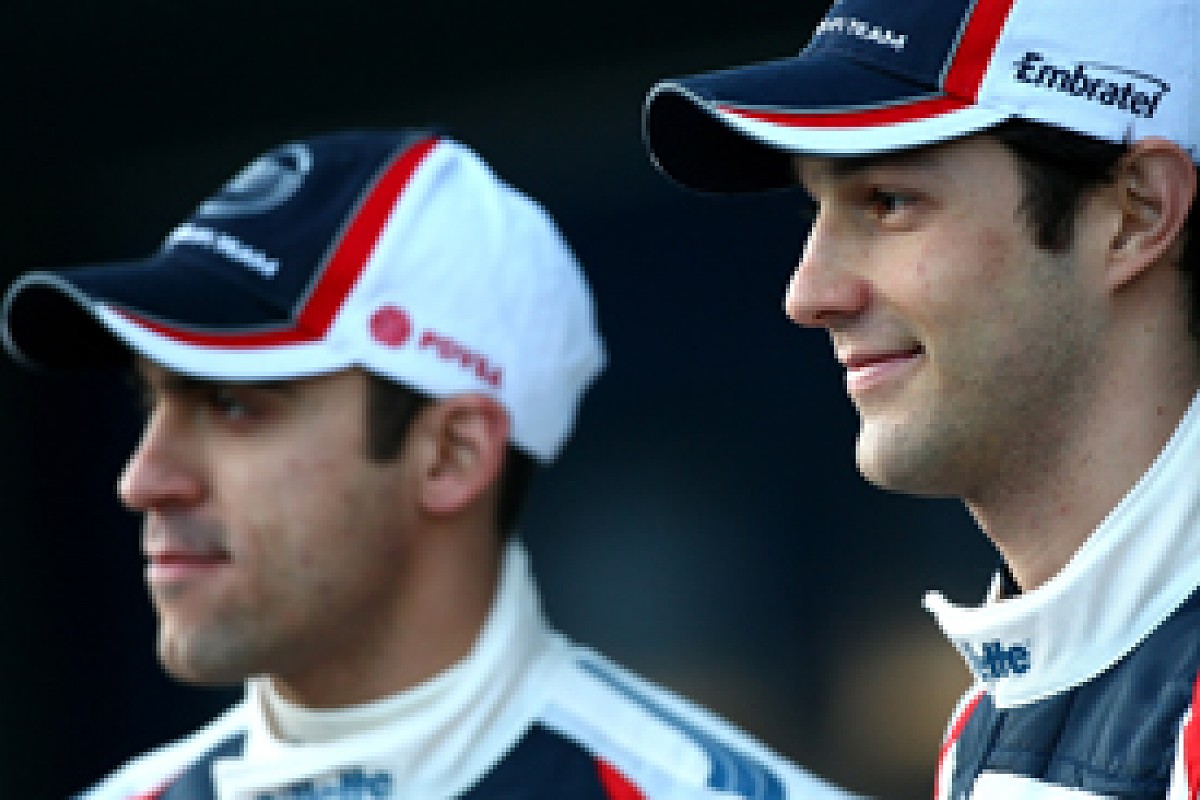 Maldonado and Senna are charged with making the most of the combo © LAT
Last time around a technical shake-up came nearly two seasons in, when Newey joined. This time the move to the new Coughlan/Gillan era has happened pretty much in tandem with the switch to Renault. But with due respect to those guys, nobody can expect them to create the sort of upswing that Adrian brought back then, and which he subsequently recreated at both McLaren and Red Bull. Of course there are far fewer opportunities to innovate than there were back then, when Williams was at the forefront.
Then there's the issue of drivers. Pastor Maldonado and Bruno Senna have shown promise on the way up and both are worthy of a seat in F1. But are they as good as the drivers who won titles with Williams-Renault? The next step has to be the hiring of a top, top driver - but that will only happen if the team shows significant signs of improvement over the next couple of seasons. It's going to be a long road.