Much has been made of Bernie Ecclestone's ambitions to increase the Formula 1 calendar to 20 (or even more) rounds. The 81-year-old almost managed the feat last season, being scuppered only by the Arab Spring, which eventually devastated Bahrain - the first Middle Eastern country to fall prey to the lure of F1 - and thus it was back to 19 despite rather zealous attempts at accommodating the desert kingdom.
Now, though, it appears the magic number may once again not be reached, for dark clouds are already gathering above F1 even before a single new car has been launched, or a test session been run.
While many in F1 believe Bahrain will host the race in April, some in the Middle Eastern loop are far from sanguine, particularly as February 14 marks the first anniversary of the uprising - and who knows what emotions will erupt on that day, itself just over two months ahead the race's date of April 22?

The political situation in Bahrain remains unclear for F1 © LAT
According to London's The Times newspaper (January 19) just three of the 27 employees fired by the circuit during last year's riots have accepted the amnestic offer to return to work. They cite lack of apologies after their unfair dismissal and restrictive conditions as reasons for their widespread refusals. Not a good omen.
That said, 1996 world champion Damon Hill - who last year was extremely outspoken about the situation - recently visited Bahrain in company with FIA president Jean Todt, and returned in a positive frame of mind, telling The Times:
"I heard both sides of the story and, this time, Formula 1 can go to Bahrain with a clear conscience and not just as a tool for some sort of cover-up." Some suggest that lurking somewhere in Bahrain is a third side - the truth - so time will tell...
Then there are questions about Korea's race, and not only due to the circuit's location in the middle of nowhere. The race posted enormous losses in its maiden year - when the facility was far from completed - and virtually nothing changed 12 months later, save that the original promoter was fired. One thing is certain: the circuit cannot continue - commercially or operationally - as it has, so one wonders when and how it will all end. This year?
While Circuit of the Americas has made much of moving back on schedule after a three-month dispute between property developer and race promoter, during Wrooom (the week-long Ferrari/Ducati media camp in the Italian Dolomites), it has emerged from folk in the know that the delays have left no room for slippage. Yet in December the construction programme was blighted for three weeks by unseasonal weather.
"One more slip in the building programme, no matter how brief, and no 2012 grand prix," said the source, who has followed proceedings with extreme interest, and knows a thing or two about these matters.
Yes, this is in conflict with statements made by the promoters, who are in progress talks with Ecclestone as this is written, and who suggest all will be complete by mid-August. 'Three sides' again springs to mind. Let us not overlook how bullish were the Americans at the time of the May 2010 announcement; then how bearish last November.
Austin circuit construction © Sutton
Then there are question marks hanging over three European rounds inscribed on the 2012 calendar. This column has long suggested that two Spanish grands prix held 300 kilometres and six weeks apart are not - and never have been - viable. And that was even before the Iberian economic implosion.
Thus it was no surprise when first Valencia, scene of the European Grand Prix, then Barcelona, which hosts the national event, admitted they were seeking to renegotiate their contracts with Mr E (say it fast), with Spanish sources suggesting one of the events may even fall by the wayside this year, so dire is the combined situation.
Yes, Turkey could step into the breach at the drop of a hat - Ecclestone, after all, holds the hosting rights and the circuit is in pristine condition through lack of regular use - but that would require all players to agree at extremely short notice. All should be clear sooner rather than later, although it is unlikely that Turkey could step into any Bahrain breach due to logistic considerations - the race is twinned with China in April.
Then there is Hungary's predicament. If folk lament living within the Euro zone they should experience life beside the Danube. Following a change of government, swingeing changes to constitution and the passing of 365 new laws in 18 months, the Florint has dropped around 20 per cent against the Euro - which in turn has dropped 10-15 per cent against the dollar, F1's negotiating currency.
Thus Hungary's government-backed grand prix needs to shell out a compounded 35 per cent more in hosting fees while facing the realities of ever-dwindling local spectator numbers brought about by the former communist country's economic plight. This year it can't pin much hope on foreign or neighbourly interest either; the weekend clashes with the opening of London's Olympic Games, only the third such festival on European soil in 30 years. Thus it's not only likely to grab TV eyeballs, but the sporting Euro as well...
With the country begging the IMF for an immediate €17-20bn aid package, many Hungarians are questioning whether the country can warrant its grand prix, particularly as losses are set to rise appreciably this year. So, while July's race may still be safe, the jury is out on the event's long-term future.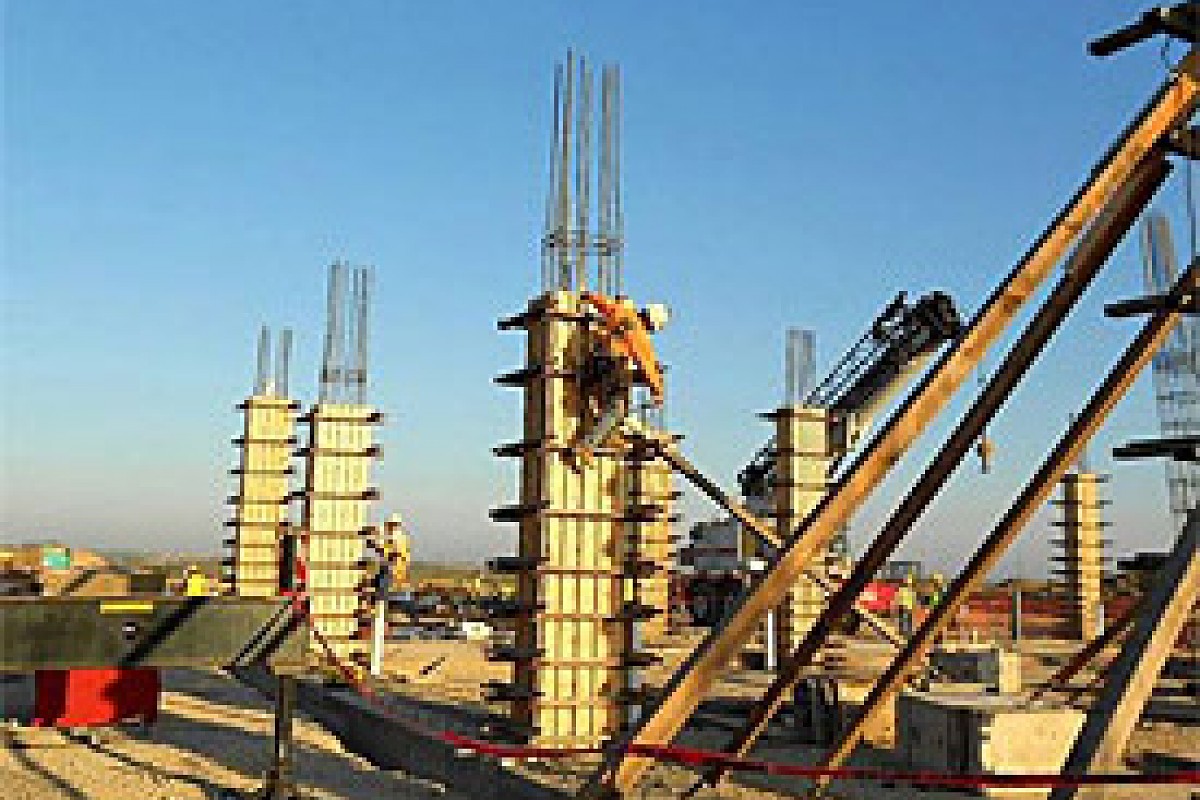 2011 Belgian Grand Prix © sutton-images.com
The same can be said about a number of other European rounds, including the German and Belgian events. While Belgium is hopeful of doing a timeshare deal with France, with Magny-Cours said to be in the running to host the first French Grand Prix since Ecclestone unceremoniously dropped the race for 2009, the plans hinge upon (existing, conservative) French government support for the event - and, of course, the French head for the polls in April this year.
France's recent credit downgrade by Standard and Poor has not aided the race's cause - politically or fiscally - which could, in turn, impact on the long-term future of the Belgian GP, although quite how Spa's mongers believe a rotating deal could save their over-priced, under-supported race is open to question, as argued here.
But, if Belgium is shaky from 2013, then Germany is equally so, for the race is scheduled to return to the 'Newburgring' as part of its deal with Ecclestone to host the race in odd years - with Hockenheim picking up evens. Effectively both have contracts that run to 2016 and 2017 respectively, but neither is under obligation to step into the breach should one or other default, for they hold totally separate contracts with the Commercial Rights Holder (CRH).
This week Nurburgring Automotive GmbH announced it was culling almost 100 jobs at the circuit, simultaneously telling the German media it was "hopeful of hosting the 2013 race". A precursor to opening renegotiations?
"At the moment there is a package that the operators look at positively. But it is also the state of Rhineland-Palatinate that needs to sign off as a partners for any deal," continued the statement from an organisation that in December allegedly required an injection of €20m simply to stave off the immediate bankruptcy of a facility owned 90 per cent by a province jointly governed by 'Greens'.
And this figure excludes the €300m swallowed over the past three years by misguided developments, while NAG's numbers may yet grow redder following allegations of creative accounting relating to the 2011 grand prix.
However, as previously related, Hockenheim is not exactly a bastion of profitability, and this circuit, too, falls under the influence of the 'Greens'. One possible (short-term) solution to the thorny German/Belgian/French problem is for a rotational programme with, say, Nurburgring/Spa/Hockenheim/Magny-Cours alternating annually, but in the long run this arrangement is likely to push all four (three countries) deeper into the mire, with the inevitable end game.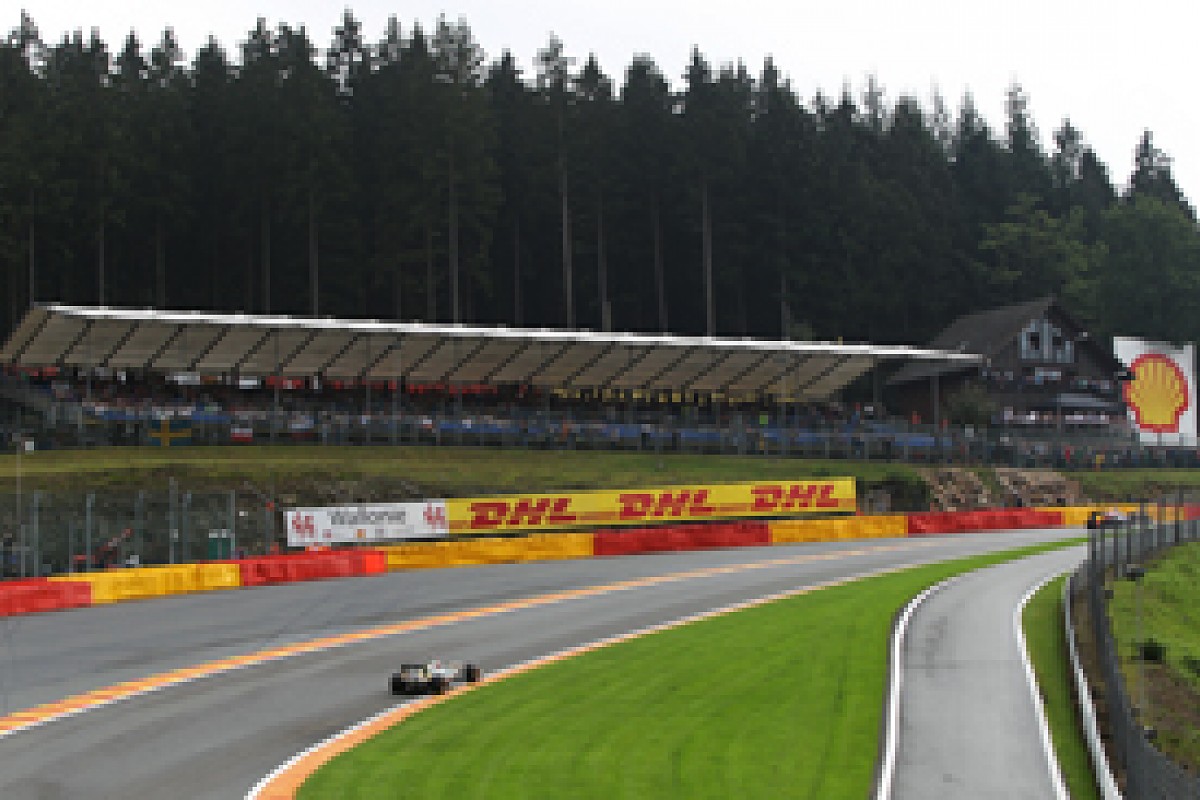 Nurburgring is hopeful of returning to F1 in 2013 © LAT
Thus, of the 20 current events no fewer than seven are immediately endangered - although Austin could well be sorted in time - with at least two further events (Belgium/Germany) facing major challenges within the near future. Yes, Sochi in Russia and New Jersey (US) are said to be coming on-stream within two to three years, but in a worst-case scenario that still leaves vacancies.
It has been said that at any one time Ecclestone has 24 grand prix applications floating about his office, and in the days of 16 races per annum this provided for a contingency factor of 50 percent, but now that the calendar has grown to 20 rounds, the additional four - if indeed they exist - equal a buffer of 20 per cent. Not much in this volatile environment.
More importantly, of the eight identified events, five find themselves in Europe, with the affected countries being Belgium, Germany, Hungary and Spain. Thus, where much has been made of Ecclestone's plans to move F1 out of its European heartland - under the auspices of staging a true world championship reaching every inhabited continent, although one suspects the motives are more driven by commercial issues than sporting desires - by teams, media and fans alike, the fact is that Europe is as much to blame as he is - simply through the countries' own economic mismanagement.
This year's calendar numbers 12 events outside of Europe, or just 40 per cent within the continent that gave birth to both the automobile and grand prix racing, but this number is likely to be dramatically cut in the years ahead through economic attrition. In fact, it is not inconceivable that within five years just Great Britain, Monaco, Italy and one of Belgium/France/Germany will remain listed on the calendar in any one year, leaving 16 rounds outside Europe - if the calendar runs to 20 races, that is.
This in turn means Ecclestone would need to persuade at least four countries to put their money where their political mouths are - in a recessionary climate. A year ago he regularly spoke of 25 races per annum; recently he told this column he felt the maximum would be 20 due to the domestic disruptions imposed on F1 personnel by an extended schedule.
However, this analysis suggests the sport will be hard-pressed to maintain a 20-race calendar - if it in fact reaches that number - and that 25 rounds are totally out of reach, certainly for the foreseeable future. Thus, it seems, Ecclestone's dramatic U-turn about hitting a quarter century anytime soon has more to do with harsh commercial reality than social considerations.