Pre-Grand Prix Thursdays in the Formula 1 paddock are sometimes about looking forward, about simmering anticipation for the weekend ahead rising. On other occasions, it's effectively a hangover from the previous race. Today in Suzuka fell into the latter category, which was no surprise.
After the Singapore Grand Prix, the talk was all about Lewis Hamilton's struggles. On top of that, you had Felipe Massa at worst rudely accosting him in the TV pen (although to read some accounts you'd think he'd grappled him to the floor and tried to torture him into a confession) and ludicrous conspiracy theories based upon race engineer Rob Smedley's use of the word "destroy" over the radio.
As a result, it was Ferrari and McLaren's lower-ranked pilots in the drivers' championship who drew the crowds today.
First up came Massa. Some reports predicted an imminent revolution, an uprising against Hamilton's on-track conduct orchestrated by the Brazilian. The reality was somewhat different. AUTOSPORT asked Massa whether he had any such plan to take Hamilton's driving to a higher authority, to which he replied simply: "I have nothing to say because everything he does, he pays for."
This was hardly the fighting talk of someone planning to be the ringleader in a kangaroo court. But of course, this was never going to happen. It was one of those ethereal stories, much like the ludicrous brouhaha that built up around that radio message.
Massa was amused and bemused in equal measure by this particular storm in a teacup. But there were flashes of annoyance that anyone took seriously the idea that he was on some kind of anti-Hamilton search-and-destroy mission in Singapore, a claim that presumes some pretty remarkable powers to encourage a rival car to misjudge how close behind a Ferrari he can turn in.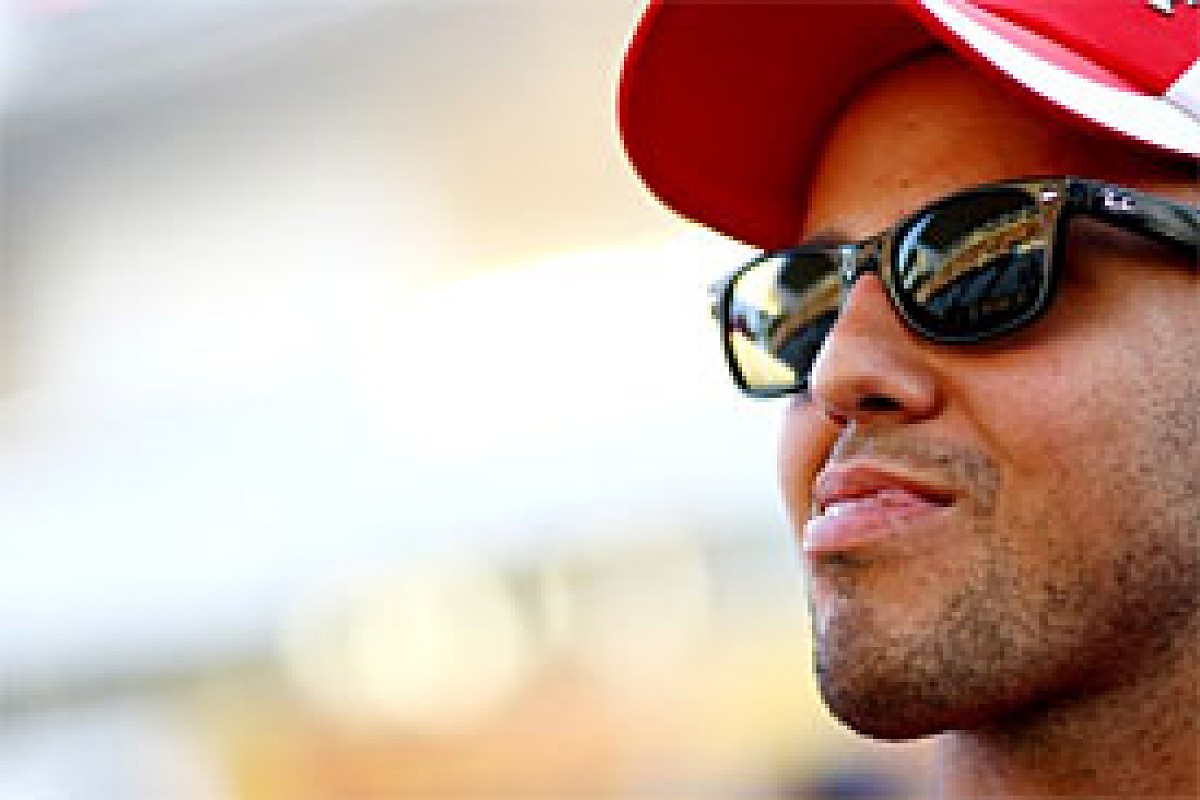 Felipe Massa © LAT
Rubens Barrichello likened Massa's treatment in certain quarters of the Brazilian media as being like a criminal. You get the feeling that Massa felt that certain bloggers were themselves to blame for some kind of criminal intent.
"To be honest, I didn't really read things saying that I was a criminal in these kinds of blogs," said Massa. "You read so many things that are nothing to do with the real world. If you opened the radio for everybody, you would be laughing for the whole race!"
So that was Massa's part in downplaying the frenzy. Later in the afternoon, the beleaguered Lewis Hamilton was up. Sat in McLaren's hospitality, he faced up to the inevitable questions with admirable stoicism and had the air of a man looking to make good on his vow to put his recent problems behind him.
He refused to bite on the inevitable question about the Smedley message: "I don't really have anything to say about it," he said - but while he might have been ready to move on from the Singapore fallout, there were still questions to be fielded about why things have gone wrong.
"That's just the way it is," he said when asked why his season hasn't gone well. "I've not done anything wrong. It's not my management like everyone is talking about. I think it's just unfortunate. I've made some mistakes and that's it.
"When things go that quick, sometimes you get it wrong. I got a penalty for it and that's done and dusted. I'll do it plenty of times, I'm sure, over the course of my career. I'll try my best to avoid those things, but I've been in awkward positions this year.
"I don't see anyone else having the problems that I am having. I also don't see many that have achieved what I have achieved. Up to 2008, I won a championship every second year in my career since I was eight years old. I've had a couple of tough years and this has probably been the most trying year of my career so far. It's not about what I've done this year, it's how I rise out of it and come back out on top at some stage."
That last point is a fair one. Starting at Suzuka, Hamilton has five races to get his season back on an even keep. As he points out, he is only 17 points behind team-mate Jenson Button and a strong end to the year has the potential to transform everything.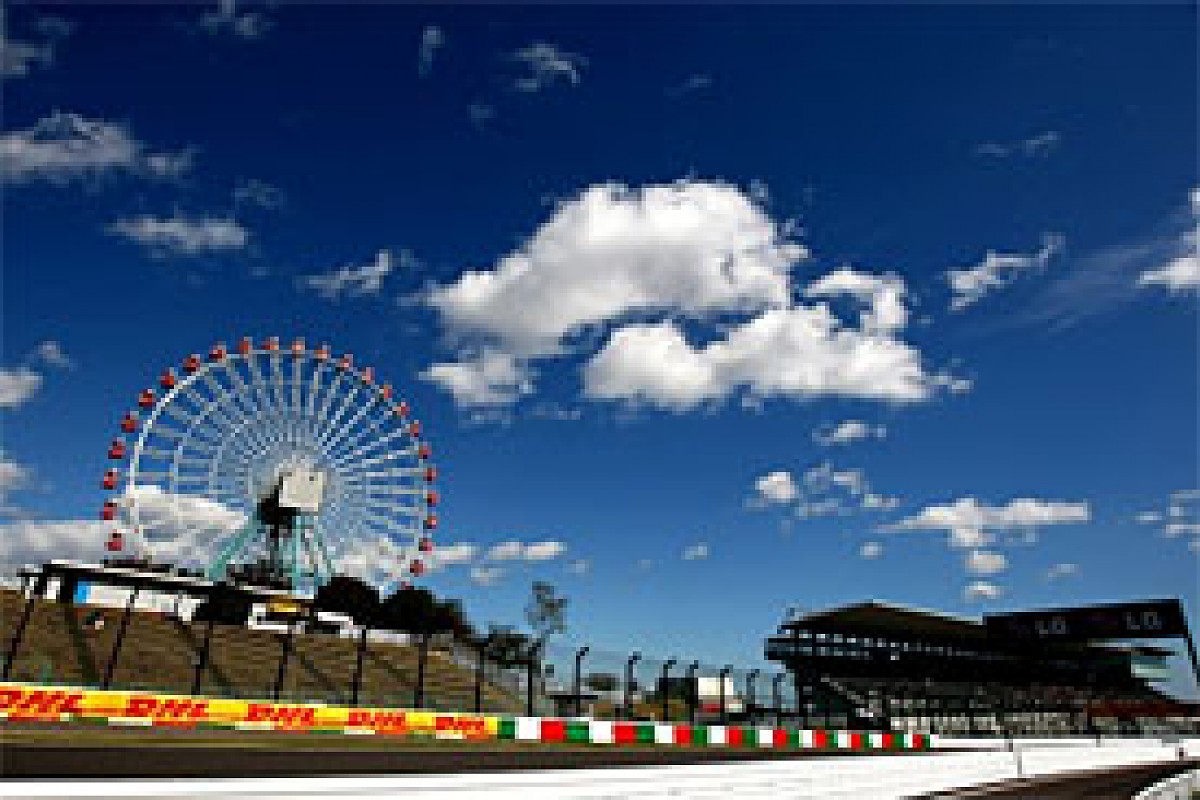 The Suzuka circuit © LAT
Perhaps that's why he is adamant that the criticism hasn't got to him, even though he has heard enough of the miles of column inches dedicated to him over the past week or two to dismiss them.
"I don't read anything, but I know everyone here and around the rest of the world is writing stories. I hear about them. I just live my life. Regardless of people writing shit about me I've got to keep focused on the main thing, which is trying to win races."
And winning races is exactly what the vast majority of journalists and fans alike would like to see one of the most spectacular drivers in F1 doing, rather than fielding questions about incidents in previous races.
Suzuka would be the perfect place for a driver that you can justifiably argue remains the fastest man in F1 to stop the rot.
Perhaps he should take a leaf out of old team-mate Fernando Alonso's book? He explained his philosophy of dealing with tricky post-race interviews after on-track incidents. And it's very much a preventative rather than a reactive cure.
"I normally don't touch wheel-to-wheel in too many races," he said. "It can happen once every two years, for some others it happens once every two races so it's more of a problem to them."