There's a real knack to the Singapore Grand Prix. Formula 1 personnel are used to darting from time zone to time zone, but only here must they live their lives adhering to a clock that is entirely at odds with their surroundings. European time governs the paddock, meaning a bedtime more inkeeping with a party lifestyle than working for a grand prix team and breakfast at midday.
With everything six hours out of kilter with the rotation of the earth, it takes quite some discipline not to slip into bad habits. Unusually, in Singapore that can mean early to bed and early to rise, which is a sure-fire recipe for disaster. As Paul di Resta put it "the best thing is not to stay in your room - get out because if you stay in your room you fall asleep."
It's a fair point, for the body tends to have a fairly good idea that it's actually 3am when you are trying to tell it that it's dinner time. But that's the challenge that everyone faces in Singapore, not only the drivers - who must be able to perform at their peak at 9pm - but also the mechanics, whose performance during pitstops can prove critical come Sunday afternoon...sorry, night.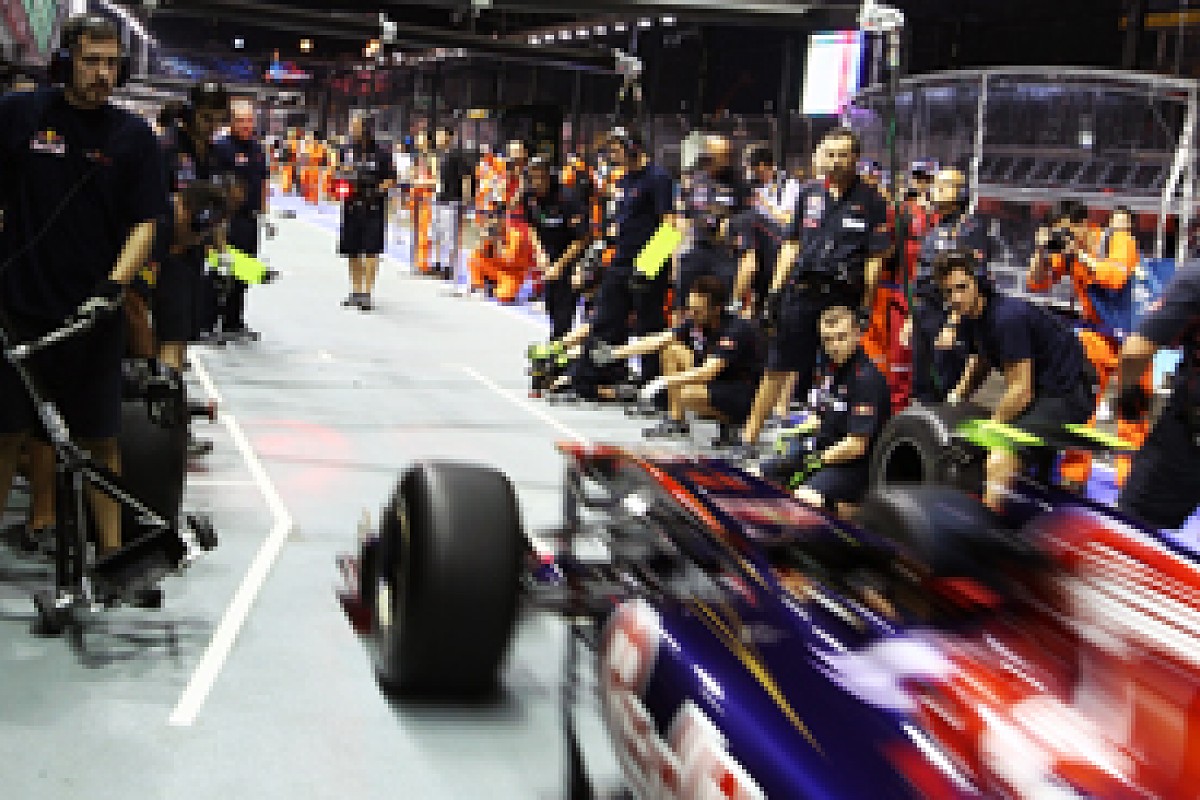 It all happens at night in Singapore © sutton-images.com
As for the danger of falling asleep, you would think to listen to some talk that all interest in F1 will dissolve as soon as Sebastian Vettel clinches the world championship. He could take the title with a win on Sunday, and theoretically could do so even if he has second. Vettel himself inevitably refused to create a rod for his and Red Bull's own backs by downplaying this title talk, although knowing him he would be delighted to pocket the title with five races to spare.