Not a good time to be Delta Topco, this. The entity is, of course, the investment vehicle established by CVC Capital Partners to exploit the commercial rights to the Formula 1 World Championship, the lease to which had previously been granted to companies controlled by F1 tsar Bernie Ecclestone's family trust and other interests.
In March 2006 CVC acquired what it (erroneously) deems 'majority control of Formula 1' (it does not control F1 at all; controls merely the commercial rights to a sport indisputably the FIA's property) by way of investor funds, with projected future earnings then being put up as collateral for loans from, amongst others, the now-embattled Royal Bank of Scotland.
Thus CVC (and its investors) have taken the vast portion of their profits upfront regardless of the ultimate financial performance of their investment, with any risk being firmly vested in the lenders. The original plan was for the debt (at one stage an estimated $2,2bn with accrued interest) to be settled by 2015, but it seems that date has been steadily advanced in line with F1's vastly better than expected financial results notwithstanding blips caused by various controversies.
Not even protracted and extremely acrimonious negotiations over the tripartite Concorde Agreement, the covenant which dictates the financial, technical and administrative structures of the sport, could derail this performance despite payouts to teams being more than doubled. Where just ten years ago F1's underlying revenues were estimated as being around $500m per annum, of which the teams collectively netted 23% - leaving around $385m for the commercial rights holder - last year the latter figure rose to an impressive $500m despite the teams banking their agreed 50%.
Thus all could be said to be rosy in the garden of Delta Topco. Not so, though: the hits just keep on coming, and have done so since 5 January when a German banker, who was previously chairman of the company from whom CVC acquired F1's commercial rights, was arrested for suspected financial irregularities. There has been little discernible progress in this matter - whether in Germany or the United Kingdom, where CVC instigated an internal investigation by its lawyers and auditors - which is obviously cause for concern.
Then came news that China, where spectators have been conspicuous by their absence - made all the worse by the conversion of large expanses of seating into billboards for EXPO 2010 - had extended its contract to 2017, but only after negotiating a substantial cut in hosting fees, some say by as much as 50%. Given that the race was paying top dollar, possibly as much as $45m, that equates to a drop of $150m over the contract period, 50% of which comes straight out of CVC's share.
That said, the ultimate impact could well be lower, which, ironically, will be of cold comfort to investors, for the current Concorde expires at end-2012, and already negotiations over its successor have begun, with one source in the loop confiding during last week's Barcelona tests that Ecclestone, the Formula One Group's CEO after being retained in that capacity by CVC, had on Thursday offered to 'come back to the teams with an offer' during a meeting with four team bosses in London.
How much?
"He said he would come back, so no number is on the table, but it must be at least 75%," said the source, "because we (the teams) won't accept less than that." Indeed, some are said to be pushing for 80%, with one even holding out for 85%, citing boxing and music contracts, where promoters net 15%
What if? Ominous shrug, followed by "We'll see..."
Thus it could well be that Delta Topco's direct hit from China's negotiations ultimately pans out at just 25% (or even 15%) of the total figure, not 50%, which, as outlined, will be of little comfort to Delta Topco's ultimate shareholders - mainly pension funds in the US and other institutional investors. Worse, once other circuits get a sniff of reductions they will surely leap on the discount bandwagon, further reducing long-term income...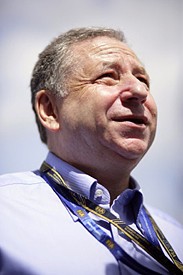 Jean Todt © LAT
Remaining on the subject of China, the 2010 race is far from safe despite this cut-price contract extension, for not only are extensive circuit renovations to remove bumps required before a pending inspection ahead of the race, with uncharacteristically long (politically-driven?) delays in the visa issuance process raising further questions about the event.
Then came postponement of the Bahrain Grand Prix for obvious reasons, and while more sensational reporters were put on the back foot and praised his magnanimity after Ecclestone declared he had 'returned their (the Bahraini's) cheque', according to a grand prix insider he simply had no choice.
According to him, the standard contract, a copy of which forms part of the Concorde Agreement as it directly affects the FIA and teams, releases both the CRH and the promoter from all and any obligations in the event of force majeure, with civil strife being expressly included in the applicable clause.
As outlined here, a state of emergency has now been imposed on the island by the king, which has severely dented the CRH's hopes of a race in 2011, while in Barcelona the mood about the race's future was even more pessimistic given that the grand prix is seen as a sign of regal opulence by the protesting majority. Another hit, one worth a total of $40m for every year the race is not staged.
It does not stop there, either: TV/radio outlets have a right to demand 20 events, as do sponsors, and while insurance cover is available to cover such losses, these will become increasingly expensive, while providing F1's various partners with tangible objections to renewing contracts of whatever nature.
Already the BBC is talking of not extending its $60m contract come 2014. The corporation needs to cut 20% from its $480m sports budget, and canning F1 would yield over half that while really only affecting viewers for a total of three hours on 'just' 20 weekends per annum. Would one of Britain's other broadcasters step into the breach? Sure. At $60m per annum for six years? Highly unlikely, which would result in a domino effect across the industry...
Meanwhile a crisis is bubbling under in Korea: following the dismissal of GP boss Yung Cho Chung by the circuit's board, the South Jeolla company appointed Park Won-Hwa, a former South Korean ambassador to Switzerland, as replacement. His first two actions do not bode well at all: first the circuit canned (for the second time in succession) its Asian Festival of Speed round without providing reasons; then the circuit announced a reduction of up to 50% in grand prix ticket prices.
Could a reduction in hosting fees or even downright withdrawal from its contract be Korean Auto Valley Operation's next step?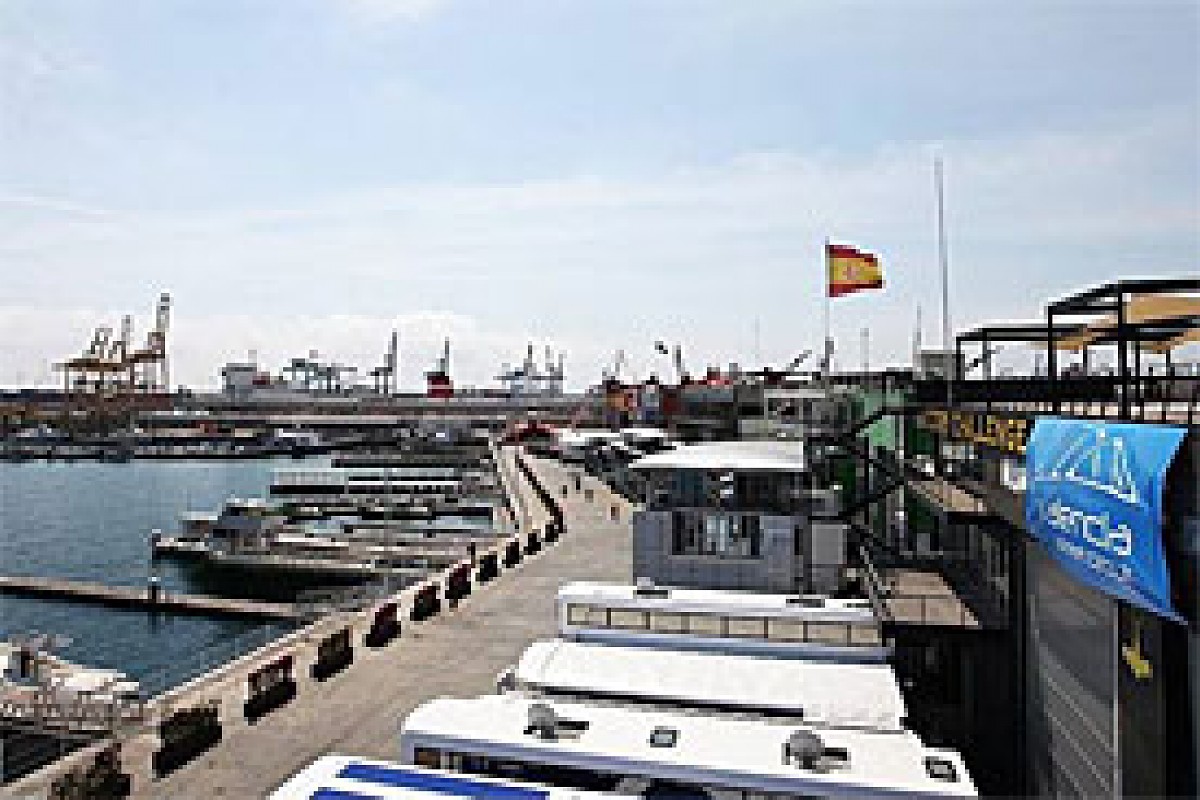 Spain's races face an uncertain future © LAT
Meanwhile Spain has expressed doubts over the viability of its two grands prix, with the Circuit de Catalunya's event being dependent on economic factors (for which read viability), according to Catalunya Province president Artur Mas, who visited the circuit with a sporting delegation during the first Barcelona test week.
According to a circuit spokesperson the pits and paddock require a total revamp - an operation complicated by their location inside the circuit rather than outside, which would have simplified matters - at a time when the country is experiencing severe economic challenges. In addition, a change of local government in October resulted in realigned priorities, with sporting events now playing second fiddle to social projects.
In Valencia things look equally bleak, particularly as the circuit has never pulled anywhere near a full-house despite its location beside a port and an abundance of hotels and budget flights from across Europe and North Africa. There is no doubt that two grands prix held within six weeks and 300 kilometres of each other - as is the case this year - is extremely damaging to the prospects of both, and one wonders which promoter will blink first. Possibly in unison?
Still it is not over for Delta Topco: for years now a game of ping pong has been played between Ecclestone and Melbourne politicians over the hosting fees for the race, whose promoters - presided over by Ecclestone's long-time friend Ron Walker - in November experienced drama over the refusal of CAMS (the local motorsport confederation and FIA franchise holder for the territory) to sanction the grand prix over organisation and other fees.
Of course, Ecclestone has used every negotiating ploy in the book to justify his eye-watering fees, going as far as saying F1 'does not need the race', while politicians have questioned the event's benefits locally, nationally and internationally. However, FIA President Jean Todt, on a road safety campaign in Melbourne, this week told Australian news outlets that Australian Grand Prix 'should' be part of F1 before adding the crucial words 'not at all costs' - which will surely not go down well within CVC. Todt then went on to praise the country and, particularly, CAMS...
Meanwhile Japan's Suzuka, which once held lotteries to decide ticket allocations so high was demand, announced it had extended its contract - which expires after this year's race - by just one year. Where in the nineties the circuit attracted 2 million ticket applications, race day attendance last year was less than 120,000. No contractual details have been released, but it is fair to assume that the Honda-owned circuit drove a hard bargain; why else would Honda Mobilityland Corporation extend in the absence of an in-house grand prix programme?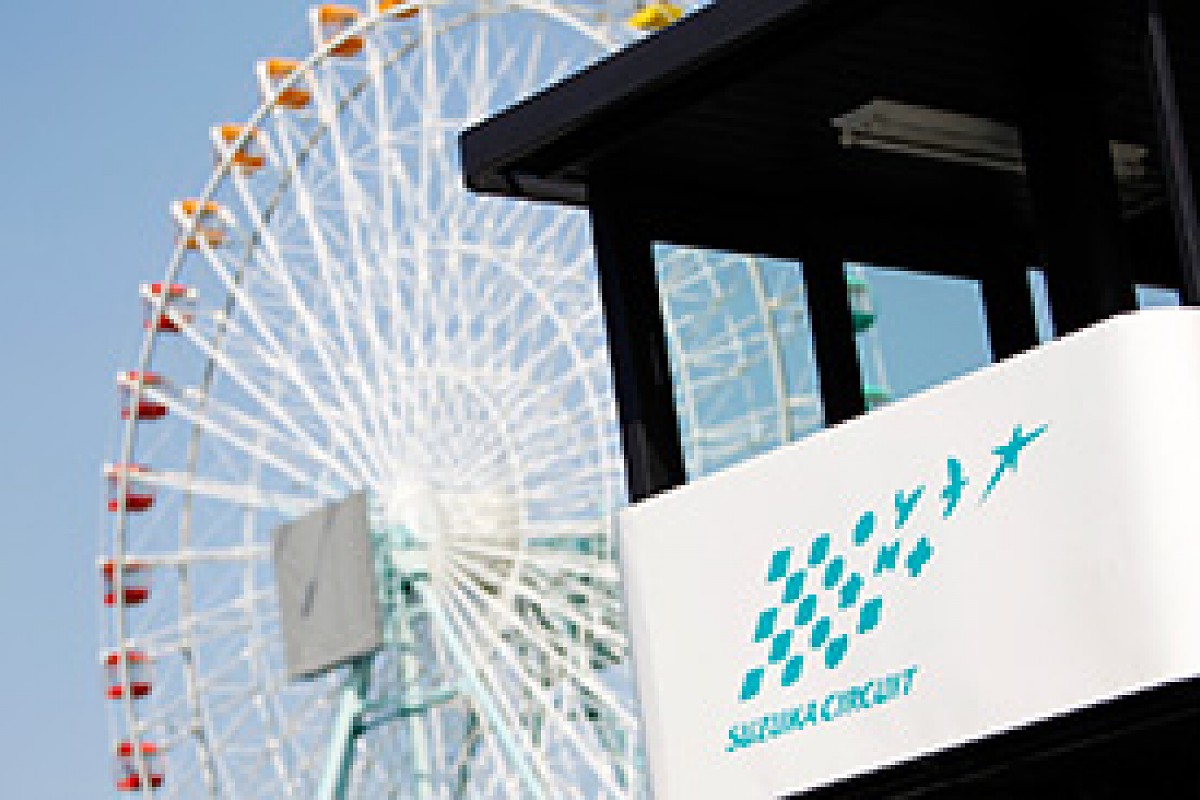 Suzuka © LAT
The extension came, though, just days before the massive earthquake (and its aftermath) hit the Land of the Rising Sun, and already many wonder whether Honda, which recently pulled the plug on its Indy Racing League event at Motegi, will bite the bullet, pleading force majeure to withdraw from its hugely loss-making F1 race as the country concentrates on rebuilding its shattered economy. Certainly Ecclestone and Co. would lose an awful lot of goodwill if they attempted to hold the circuit to its contract, particularly in view of Clause 26.1 of the Concorde Agreement.
Although folk point to the fact that the MotoGP round, scheduled for 24 April at Motegi, has been postponed to 2 October - note, just a week before the F1 round at Honda's other circuit - the bottom line is that selling motorcycles is Honda's core activity and could be said to be restoring the company's fortunes after it was forced to close plants in the wake of the disaster, while promoting the Mercedes, Renault and Ferrari brands via loss-making events most certainly is not. So, good-bye Japan, if not in 2011, then after 2012?
All the while team principals are increasingly pushing for the Formula One Group to produce a succession plan, citing Apple's lack of same (and the company's resultant share price drop when Steve Jobs took medical leave) as imperative.
"We are increasingly coming up against resistance from sponsors when pitching for long-term ten, fifteen million dollar deals," a senior manager said recently. "They keep asking what will happen to Formula 1 when the unthinkable happens..."
All in, none of this bodes well for Delta Topco, whose DT acronym once implied 'Double Top' - a financial term used to identify resistance levels to share prices. Under present circumstances it could just as easily imply Double Trouble, or, worse, Delirium Tremens, for many have of late become decidedly jumpy about Delta Topco's future.