Ferrari's grand prix debut © LAT
10. Ferrari makes its bow
1948, Valentino Park, Turin
Alfa Romeo dominated grand prix racing in the immediate post-war years, but on September 5, 1948 a marque that would become a great rival made its debut. Scuderia Ferrari had once been Alfa Romeo's works grand prix team, but now the upstart Enzo had struck out on his own.
In the hands of Raymond Sommer, the new Ferrari 125 - the Prancing Horse's first Formula 1 car - finished third. Although beaten by the Alfa Romeos, a rich chapter in racing history was opened that day.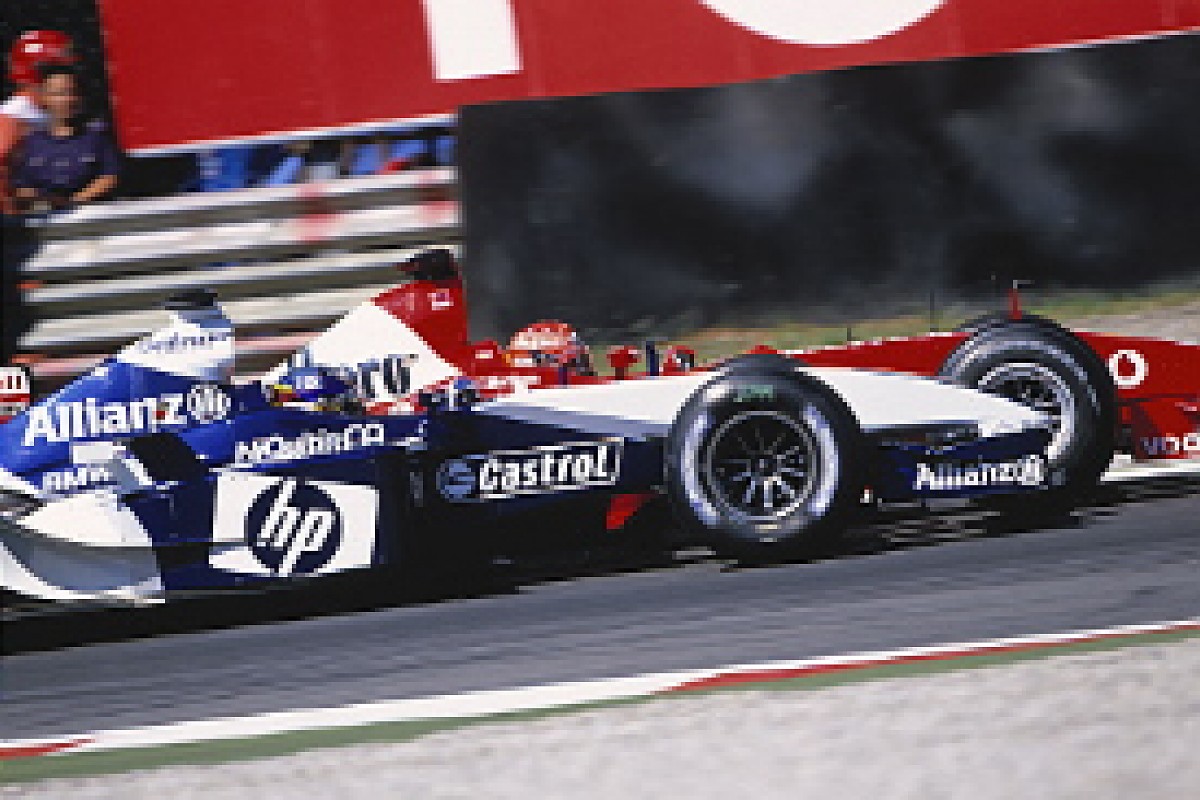 Juan Pablo Montoya and Michael Schumacher © LAT
9. The fastest ever
2003, Monza
Juan Pablo Montoya had broken Keke Rosberg's near-two decade record for the fastest qualifying lap in Formula 1 history a year earlier, but it was Michael Schumacher who claimed victory in 2003, in what stands as the fastest race in the history of the world championship.
Montoya played his part, chasing the Ferrari driver home, but the German never looked like missing out on the chance to claim yet another record. He won the race at an astonishing average speed of 153.842mph - breaking the 32-year-old record set in the pre-chicane era.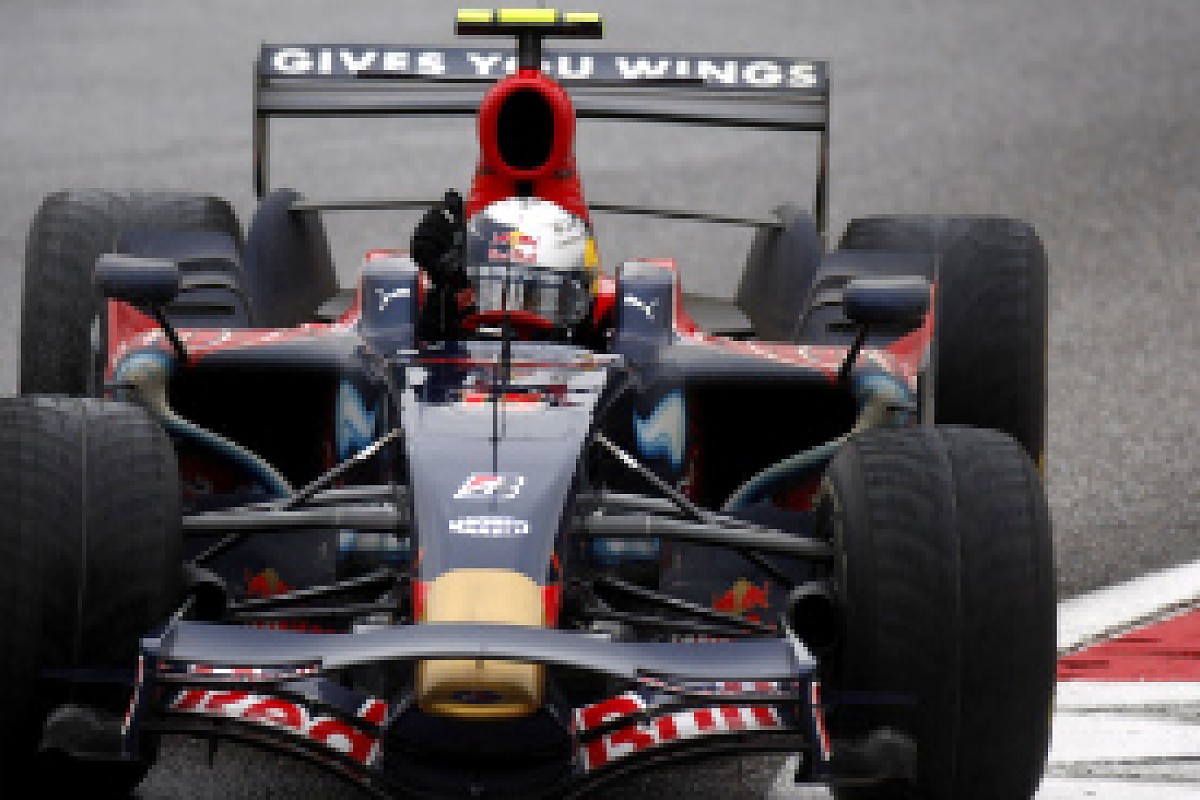 Sebastian Vettel, Monza 2008 © LAT
8. Vettel announces his arrival
2008, Monza
Scuderia Toro Rosso, formerly Minardi, was on a roll in the second half of the 2008 season with wunderkind Sebastian Vettel a regular points scorer. At Monza, the team had its day of days. In rain-hit qualifying, the 21-year-old took a sensational pole position.
Then Sunday's race started in wet conditions and the German kept his cool, leading from start and only losing the lead for four laps to McLaren's Heikki Kovalainen after making his first pitstop before the Finn. At 21 years and 73 days, Vettel smashed Fernando Alonso's record to become the youngest driver to win a grand prix.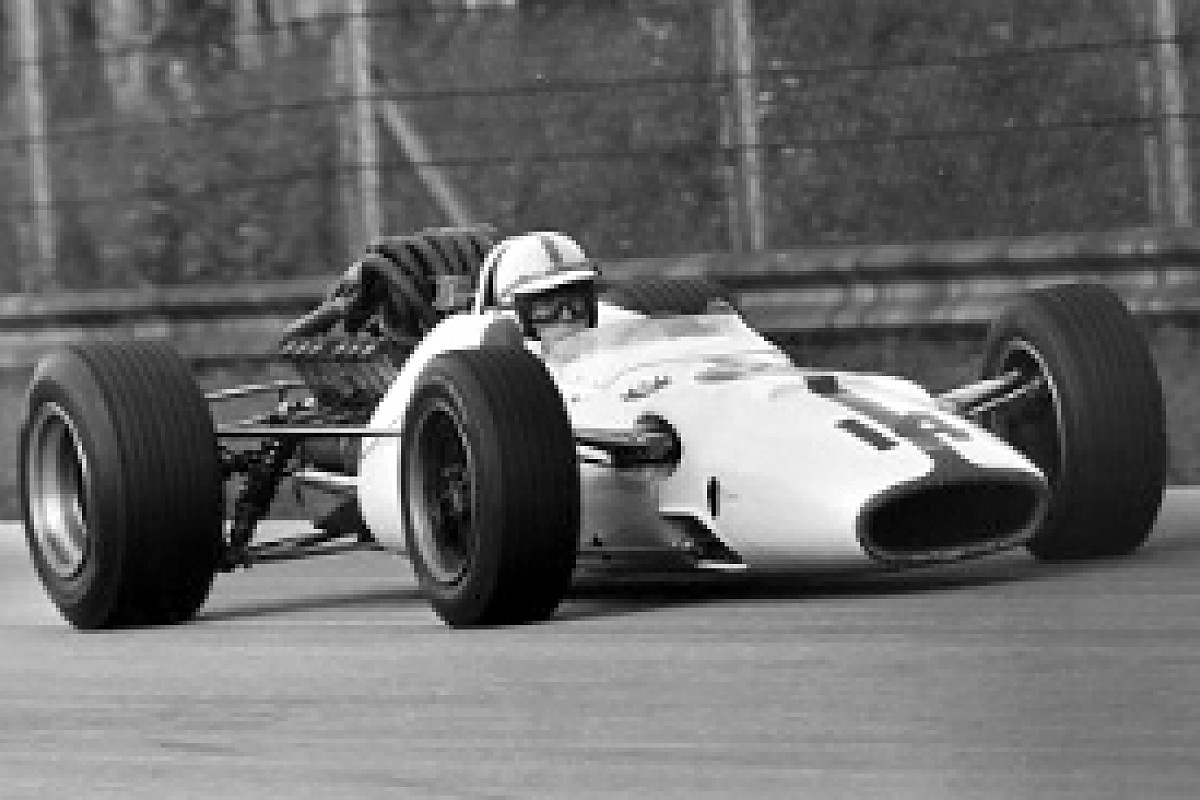 John Surtees © LAT
7. Hondola sensation
1967, Monza
Honda's Formula 1 team had been the butt of more than a few jokes in its first foray into grand prix racing. John Surtees had played a key role in turning the team's fortunes around, crucially through his involvement in the Lola-built Honda RA300 that he took to a famous victory at Monza. It was the debut race for the 'Hondola' after Surtees spent the first half of the season toiling away in the uncompetitive Honda-built RA273.
Clark, who looked set to win after charging back from a puncture, ran out of fuel on the last lap after a spectacular drive, and Surtees led into the Parabolica from Jack Brabham. The Australian made a late-braking move, snaking up the inside but running wide, allowing Surtees to repass him. Brabham used the slipstream to close up again on the run to start/finish line, but finished second by a couple of tenths of a second.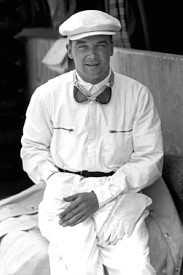 Rudolph Caracciola © LAT
6. Caracciola wins again
1934, Monza
Few expected pre-war legend Rudolph Caracciola to race again, or at least not at the level to which the world had become accustomed after a huge accident in practice for the previous year's Monaco Grand Prix had severely damaged his hip and thigh. He didn't return until 1934 and there were grave doubts as to whether he would ever come close to recapturing his form.
Flashes of it in his race outings in '34 were undermined by severe pain from his hip injury, but the German claimed his first comeback victory at Monza. Granted, he only lasted around half of the race on the track that now featured clumsy chicanes, but when he handed over to Luigi Fagioli he was leading the race. Only half-a-win, but a huge victory for a driver who went on to win three European championships.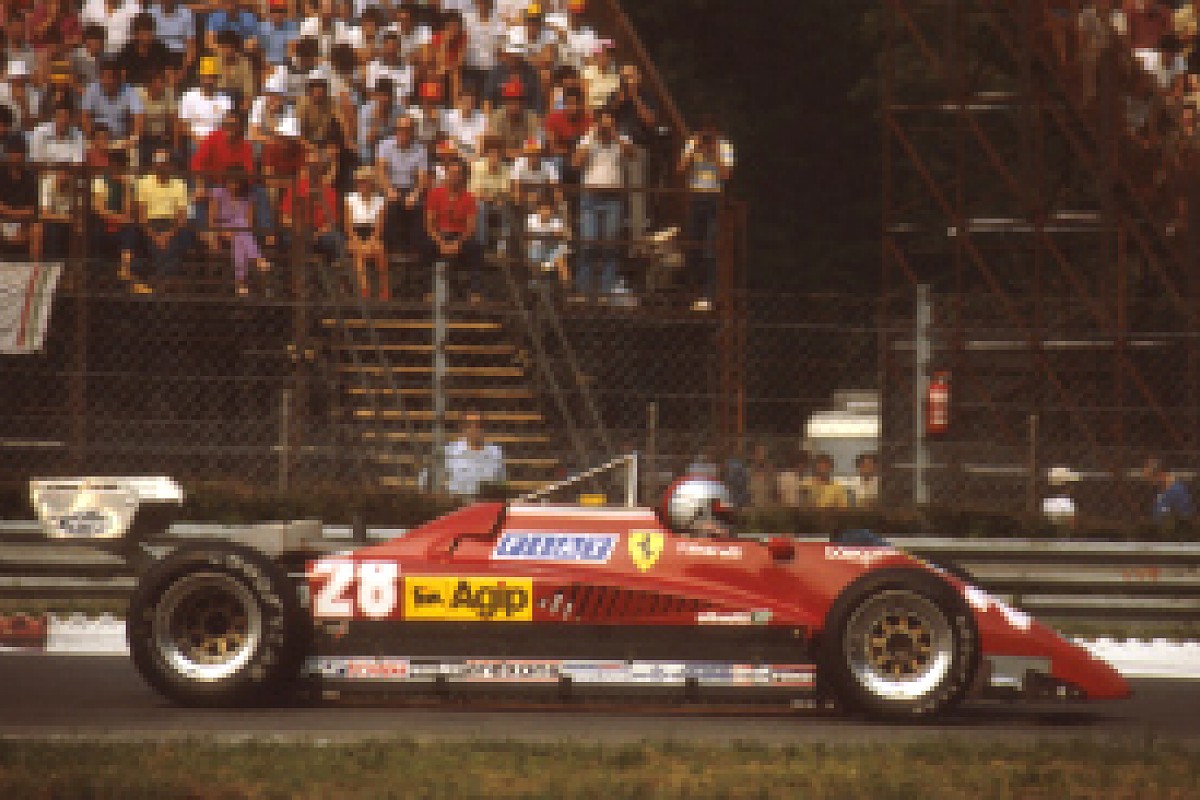 Mario Andretti © LAT
5. Andretti returns
1982, Monza
After Didier Pironi suffered career-ending leg injuries in a huge practice accident in zero visibility at Hockenheim, Ferrari entered a single car for Patrick Tambay in the Austrian and Swiss Grands Prix that followed. A singleton Ferrari was not an option for Monza though, and Mario Andretti was called up - a decade on from his last Formula 1 outing for the Scuderia.
Save for a one-off appearance for Williams in the Long Beach Grand Prix, Andretti had been out of grand prix racing since the end of the previous season. He promptly stuck his Ferrari 126C2 on pole position, 0.035s ahead of Nelson Piquet's Brabham. After a fairytale qualifying performance, he had to settle for third in the race, but he had gone some way to lifting the dark clouds that shrouded the Scuderia's 1982 campaign.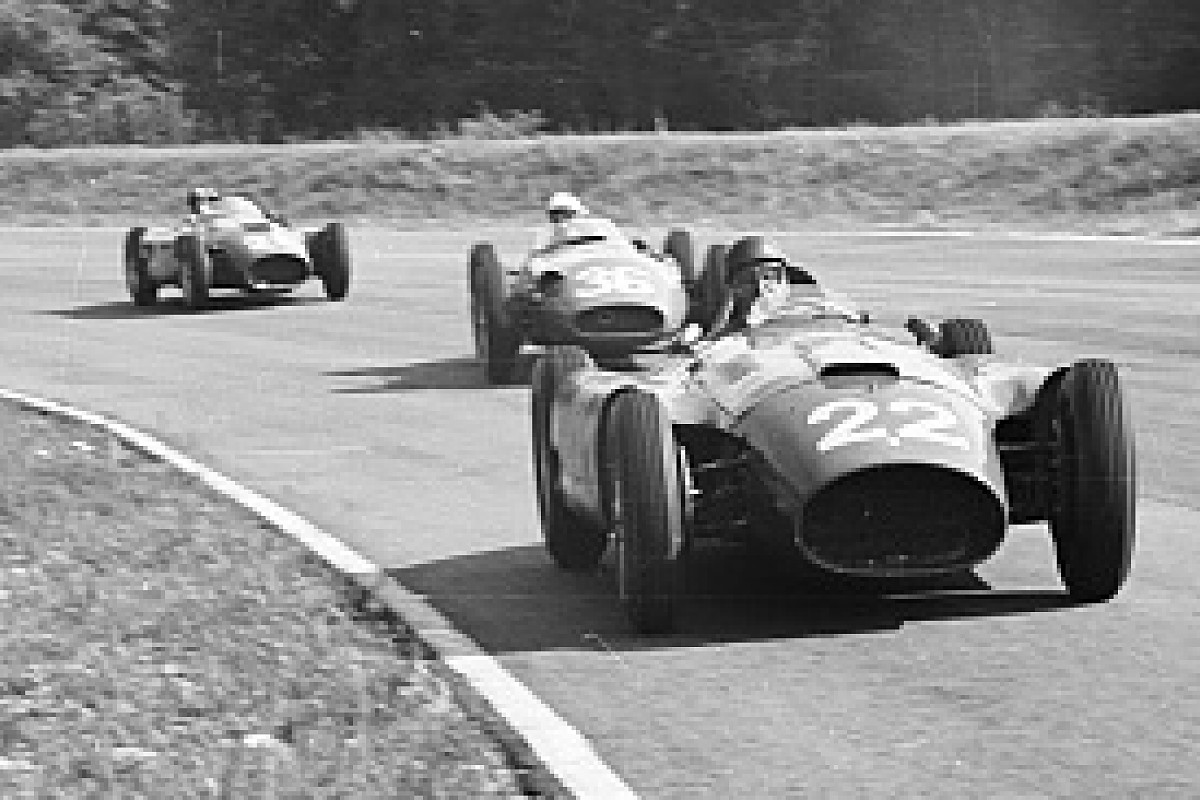 Juan Manuel Fangio leads Stirling Moss and Peter Collins © LAT
4. Collins plays the team game
1956, Monza
Contrary to recent revisionist history, team orders were not invented in the 21st century. In 1956, three-time champion Juan Manuel Fangio was Ferrari's undisputed team leader and was on his way to taking title number four when he had to retire with a broken steering arm. Peter Collins handed over his machine to Fangio, who went on to finish second and clinch the world championship.
In a quirk of fate, the three points that Fangio scored (sharing the six points for second with Collins) weren't counted in his final tally because of dropped scores, and in handing his Ferrari over Collins had ensured that it was the Argentinean that won the title rather than him! A first place driving solo would have been enough to give Collins the title ahead of race winner Stirling Moss.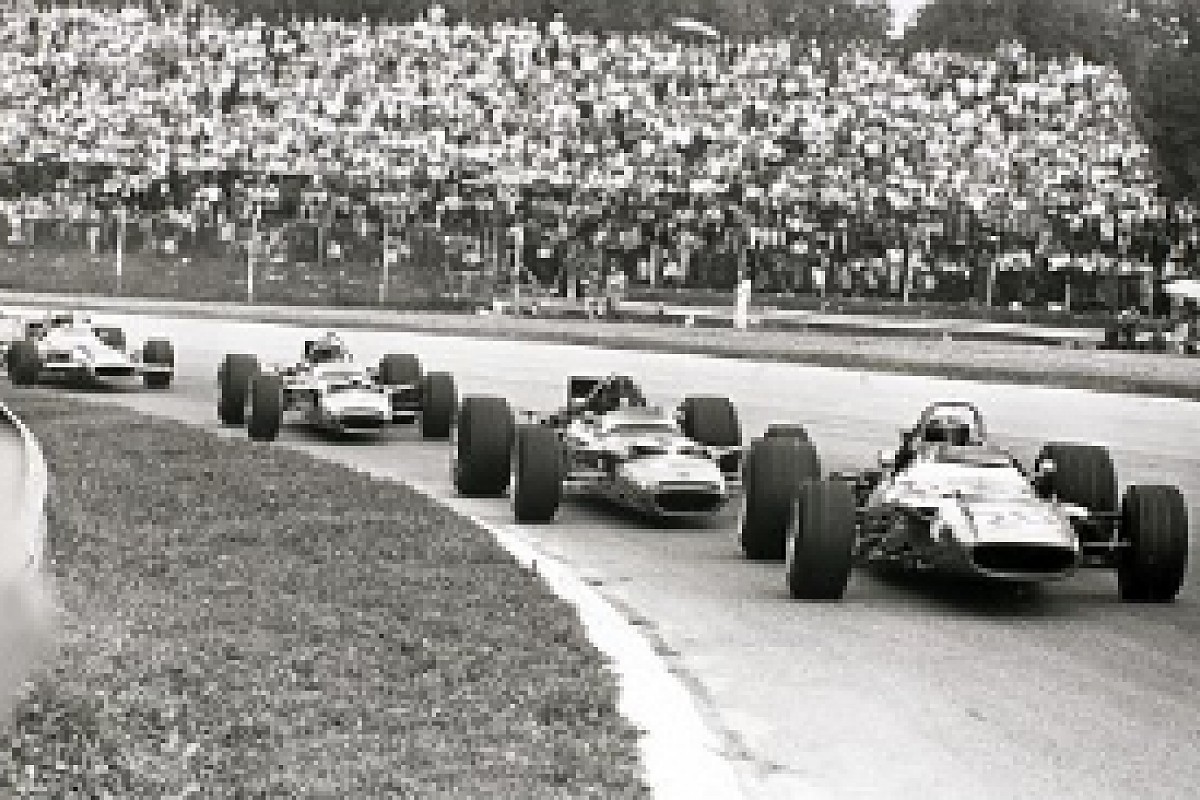 Jackie Stewart leads Graham Hill and Jochen Rindt © LAT
3. The most famous fourth gear
1969, Monza
Jackie Stewart was a fearsomely fast grand prix driver, but a razor-sharp racing brain also played a huge part in his success. And no more so than in at Monza in 1969. The Scot had set up fourth gear to give him the optimum run from the exit of the Parabolica to the line. By not having to change up to fifth before the finishing line he was able to pip Jochen Rindt's Lotus, team-mate Jean-Pierre Beltoise and Bruce McLaren's Cosworth-engine M7C to victory in the closest four-car finish in the history of the world championship.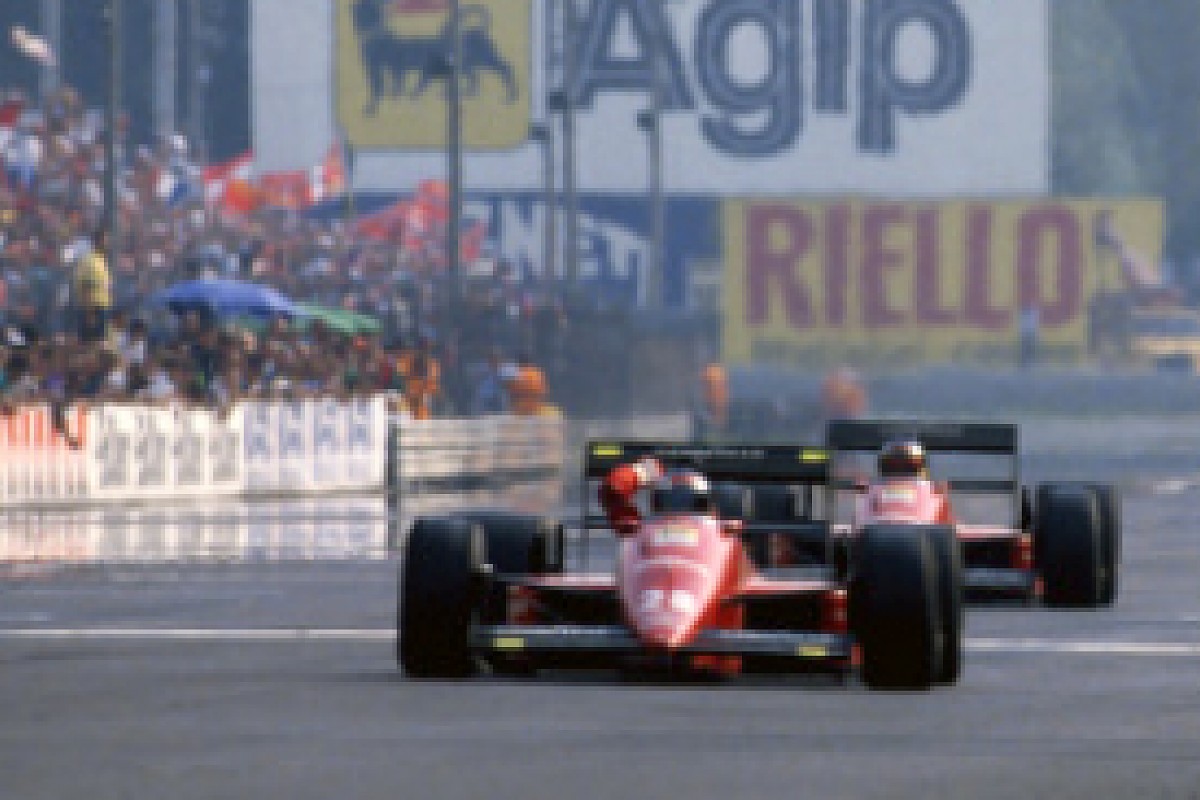 Gerhard Berger and Michele Alboreto © LAT
2. Tribute to lost legend
1988, Monza
On August 14, 1988, Enzo Ferrari died in Maranello. On September 11, the Italian Grand Prix was staged at Monza. The tifosi were out in force in the hope of celebrating a victory in Il Commendatore's honour, despite the unstoppable McLaren steamroller having won all of that season's 11 races so far.
With two laps to go and Alain Prost having retired with an engine failure, Ayrton Senna had a comfortable five-second lead when he came up to lap Jean-Louis Schlesser's 11th-placed Williams. Schlesser locked up and went deep into the first chicane, Senna went to the inside but collided with the Frenchman at the second chicane. Senna was out with suspension damage, and Gerhard Berger and Michele Alboreto sent the crowd wild with an unlikely one-two.
1. The closest of the close
1971, Monza
If you were to finish 0.61s behind the leader in a grand prix, you might reasonably expect to be on the podium. Not so for BRM driver Howden Ganley, who was down in fifth place after a classic Monza slipstreamer in 1971.
Ahead of him, fellow BRM jockey Peter Gethin had pipped the March of Ronnie Peterson by just one hundredth of a second, ahead Francois Cevert's Tyrrell by nine tenths. Just 0.18s behind came Mike "the bike" Hailwood in his Surtees. Then the fastest Formula 1 race in history, with an average speed of 150.788mph, Gethin played a blinder on the final lap to climb from fourth to win by the narrowest of margins