Although the Hungarian Grand Prix may not have delivered the most exciting race of the season (despite the best efforts from Sebastian Vettel behind the safety car), and we've had a year where all but one pole position has been taken by a single team, there is little doubt that 2010 is shaping up to be a classic.

Just past the halfway point of the year, there are three teams and five drivers (sorry Felipe, that's your teams' decision) who are all capable of winning this year's titles. And that is great news for all of us who love the sport.

So with F1's factory set to be shut for two of the next three weeks as part of the summer shutdown, and paddock people all shooting off on holidays, what better time for a bit of mid-season reflection on what F1 has produced so far this year?

And what better way to do it that to just hand out a few virtual awards? So, in no particular order, here we go:

Off track annoyance of the year
Winner: Ash cloud

Formula 1 can be a pretty tough place to work sometimes, and the sport has a great habit of throwing up hurdles for people to overcome to get the simplest of things done. But the man upstairs had the last laugh earlier this year when he got one over the entire paddock and left hundreds of people in lather about the prospect of getting trapped at the Chinese Grand Prix.

When that Icelandic volcano erupted, it grounded planes all over Europe and left everyone in the paddock in Shanghai wondering if they were going to get trapped somewhere they didn't want to be for a very long time. And then just to prove how annoying it could be, the ash cloud cleared up a bit after China - only to return as people tried to get between the Spanish and Monaco Grands Prix, and then get home.


Driver of the year
Winner:
Lewis Hamilton
In a season where honours have been pretty evenly divided over the opening half of the campaign, the form of the top men has fluctuated - with some great performances but also some horrendous mistakes from all of them. But in terms of passion, commitment, devotion to the cause and skill, Lewis Hamilton still has the edge for the way he had hauled his McLaren into places it probably did not deserve to be in 2010. Whether that form will be enough to sustain him over the second half of the year is anyone's guess, but up to now he has been magical to watch.
Drive of the year
Winner:
Jenson Button, Australia
Button had come into the season with his critics saying he was going to get whipped by team-mate Hamilton, but in Australia the reigning champion silenced them all with a brilliant drive. He made the perfect call to switch tyres early in the race, kept it together when lesser drivers would have binned it - and delivered a drive that Jackie Stewart said afterwards even Jim Clark would have been proud of.
Best night of the year
Winner:
Bridgestone media karting, Barcelona
Bridgestone is bidding farewell to Formula 1 at the end of this season, so its annual media karting event marked a bit of a swansong for the Japanese tyre manufacturer. With a packed grid, it was left to AUTOSPORT duo Tony Dodgins and myself, plus Will Buxton and Adam Hay-Nicholls to end the night as champions - and set up a wonderful dinner at Joel Robuchon's restaurant in Monaco the following weekend. Magical.
Shunt of the year
Winner:
Mark Webber, Valencia
Flying over the back of a Lotus, a backflip at almost 200mph, landing upside down, flipping onto his wheels and smashing into the barriers. No-one else has even got close to that.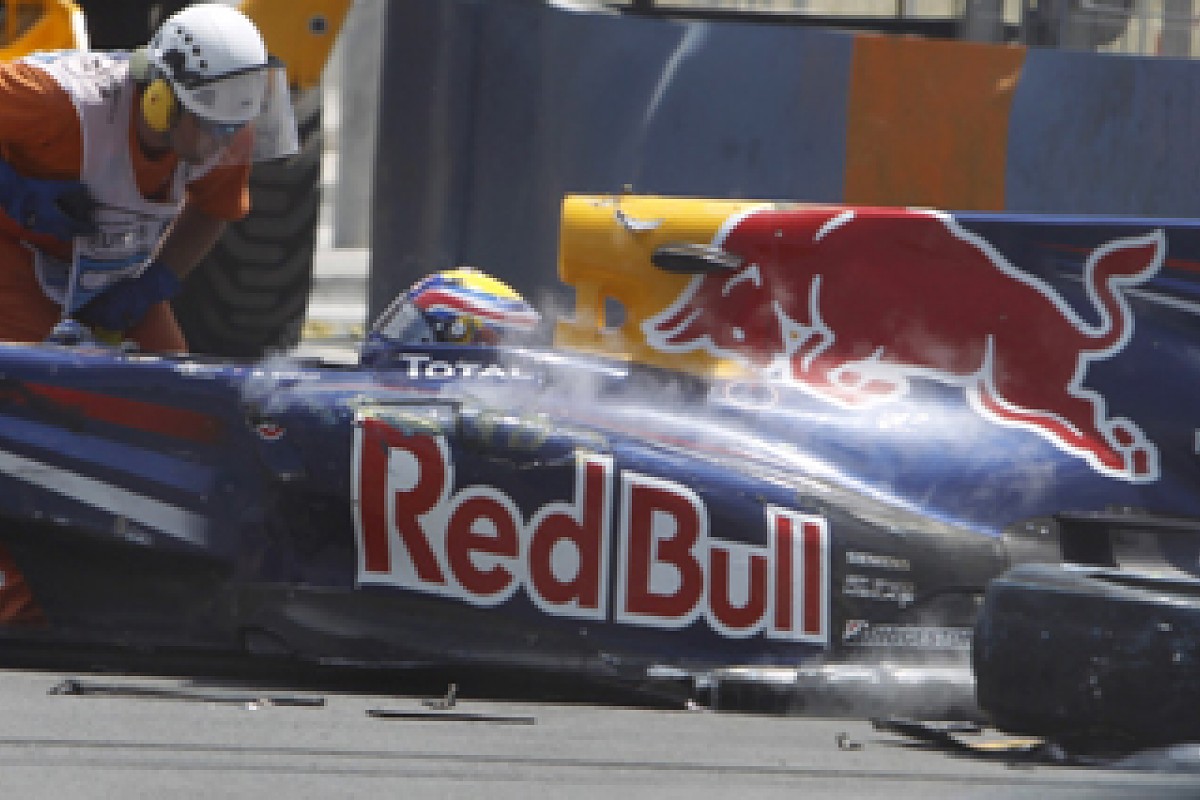 Moment of the year
Winner: Sebastian Vettel and Mark Webber collide, Turkey

When team-mates fight hard at the front of the grid, there is always the risk that things can go wrong - which is exactly what happened at Istanbul Park. The conspiracy theories continue to rage about what really happened in the build-up to the accident, but no single moment so far this year sticks in the memory more than the instant that Vettel swung right into Webber. By the time we come to the end of the year, it could also prove to have been crucial in the title fight.

Radio message of the year
Winner: Rob Smedley to Felipe Massa, Germany

Mark Webber did his best to steal this award with his 'not bad for a number two' comment after winning the British Grand Prix, but Rob Smedley snatched it from his grasp at Hockenheim. With emotions running high from being told to order his driver to let Fernando Alonso through, Smedley told his man that he had been 'magnanimous' in the way he had acted. Except, Smedley knew Massa would not know what the word meant - so he told him he would explain it to him after he got out of the car. Brilliant!

Disappointment of the year
Winner: Michael Schumacher

Michael Schumacher may have his reasons for struggling to make an impact in Formula 1 this season, but there is no doubt that what he has delivered has fallen far short from all the pre-season hype. Considering how big a draw he remains for F1, it will be a shame for everyone if he cannot rediscover his form with Pirelli's tyres next year and is forced to accept that his comeback has been a flop.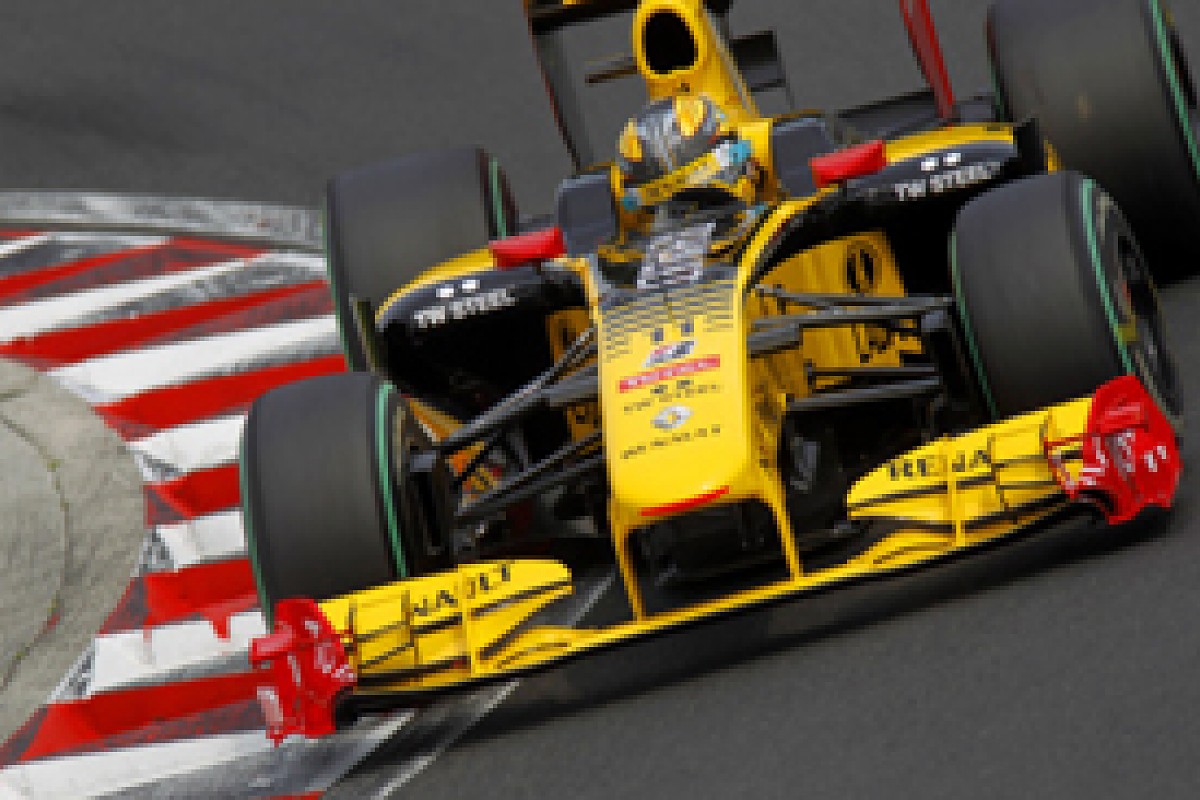 Surprise of the year
Winner:
Renault returning to form
Twelve months ago Renault was on the verge of its biggest crisis in F1, with the fallout from the 2008 Singapore Grand Prix putting the French car manufacturer on the brink of pulling out of F1. Fast forward to the start of this season and no-one thought Renault had a chance - apart from the men toiling away at Enstone. And while the glory days of the past may still be a big push away, the rate of development in 2010, allied to stunning drives from Robert Kubica, have been great to watch.
F***-me moment of the year
Winner:
Virgin's fuel tank disaster
The new teams were always going to face a tough task getting to the grid for the first race, but Virgin Racing probably had the most troubled pre-season build-up, with reliability problems and wing dramas hurting them badly. But worse was to come early in the year, when the outfit realised the fuel tank in its car was not big enough for the VR-01 to finish races. Cue a Richard Branson press conference in Australia - and the revelation of a short two-word response (which won this award) when he first found out about the fuel tank troubles.