This week's news that junior racing super team ART Grand Prix has withdrawn its Formula 1 entry for next season is a big shame. But it's not a surprise.
Whenever the FIA opens the selection process for another team to join the elite, it's always interesting to see what the established junior teams make of it. Because much like the drivers they help propel up the ladder, it's nice to see teams with the ambition of conquering the world.
ART boss Frederic Vasseur © LAT
Last year it was John Booth's Manor Motorsport squad making the jump. That did involve the team being renamed Virgin Racing to ease the financial strain, but it is still Manor at heart.
ART is very much from the same mould as Manor - a junior team that has firmly established itself in the lower ranks. Names like Carlin spring to mind as well, and that is another team that always has a sniff around whenever F1 opportunities arise.
So why is it such a shame that ART won't be pursuing its initial interest in F1 for next year? For starters, it's a serious team, and obviously very successful (in GP2, F3 and now GP3 as well). But Frederic Vasseur's outfit is sensible too.
And there lies the main reason why ART has abandoned its plans. Vasseur didn't build his team - which started as ASM - by taking rash decisions. Plenty of people want to be in Formula 1 for the image boost that comes with it, but not Vasseur. Like everything else his team does, it has to make business sense.
When ART started looking at the possibility of entering F1, its plans were based around two things. How to make it work financially and how to make sure it wasn't on the back of the grid.
Unfortunately, the delays in the decision on the 13th team by the FIA hindered the chances of either of those happening. Imagine this: to be competitive you need investment. But until your entry is approved, that money won't be forthcoming.
The longer you have to wait for the money, the less competitive your car will be when it hits the track. Therefore, the less chance there is of you performing well and earning any money based on your position in the Constructors' Championship.
Then you're in a situation where you haven't earned any TV money, so your business plan is out of the window. To have any chance of salvaging it, you need more money. That either has to come from yourself (if you are rich enough), or you return cap in hand to your investors.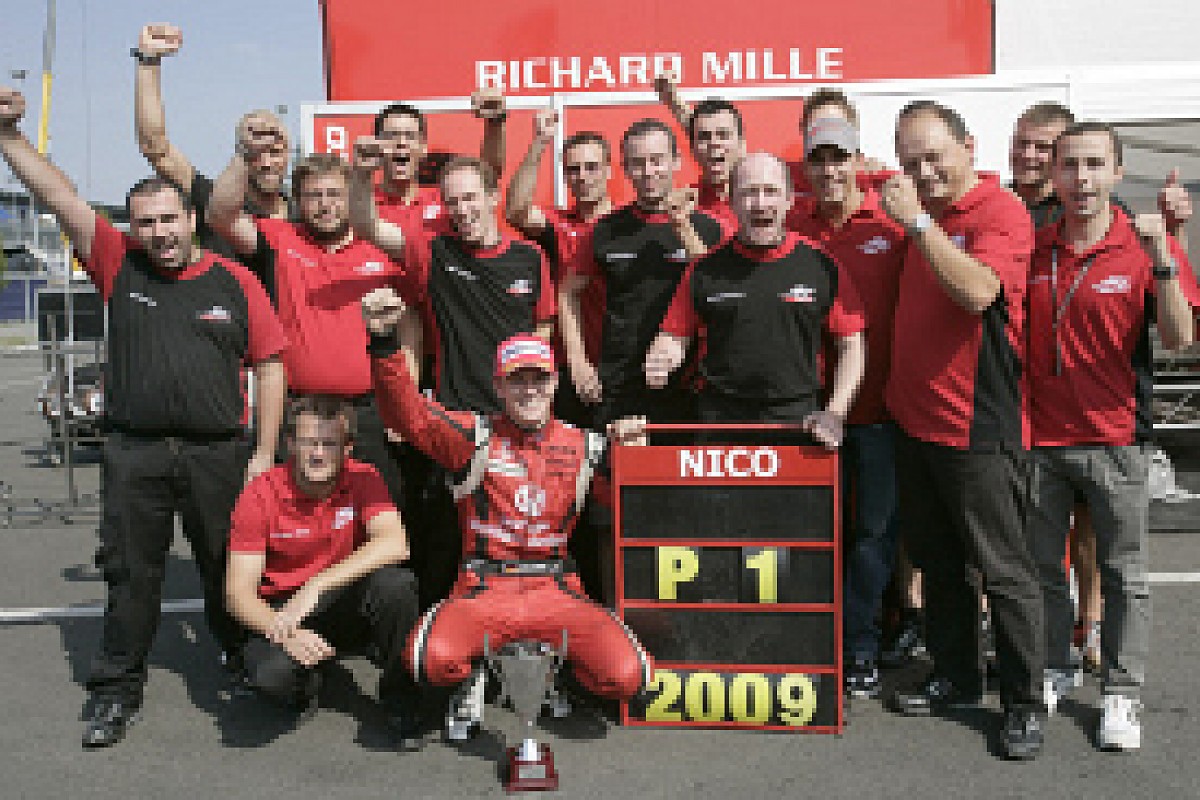 Nico Hulkenberg won the 2009 GP2 title with ART © LAT
It's a dangerous downward spiral and one the French team is too smart to risk falling into. Unlike a lot of the chancers that fancy a crack, if ART can't do Formula 1 the right way, it won't do it at all.
That is a huge shame, because ART is the team outside of F1 at the moment that should be there. It's got the last six F3 Euro Series titles to its name, plus three GP2 crowns (with Nico Rosberg, Lewis Hamilton and Nico Hulkenberg). It's also on the way to winning the first ever GP3 title.
If those aren't the sort of credentials that make you worthy of joining the grid, then who knows what is required. It could also be a source of concern for the FIA, because if the best team outside of F1 doesn't think it can make the jump, then what sort of shape are the entries that remain going to be in?
There is an air of total professionalism about everything ART does. It will continue to be a force in junior single-seater racing for years to come, for the very reason that it's no longer trying to get into F1 for next year. It's just too well run.