After the form book was turned on its head at the Belgian Grand Prix two weeks ago, it would take someone bold - or foolhardy - to lay any money on what will happen at Monza on Sunday. But one thing is beyond doubt, with just five races to go, what happens at F1's most historic venue will have a major say in who is crowned 2009 world champion.
All eyes will be on Jenson Button, whose run of 11 points over the past five races has looked anything but title form. Yet still he sits atop the points table, 16 clear of Brawn team-mate Rubens Barrichello. The margin looks comfortable, but Button will be anything but relaxed as he chases the strong result he needs to stabilise his lead and take a big stride towards that first world championship.
Whether the Brawn-Mercedes will be capable of winning at Monza is another matter, as is the question of whether Button needs to be right at the front to extend his title lead... it's been that kind of season.
You can make a compelling case for just about any car on the grid to be strong at Monza, and all that adds up to what could be one of the most unpredictable grand prix weekends in a long time. And that's saying something after what we saw at Spa.
Talking points
1. Fisichella at Ferrari
One minute you're seeing out the final half-a-dozen grands prix of a 16-year F1 career, the next minute you're on pole position in a Force India. The next step in the very real fantasy world that Giancarlo Fisichella currently inhabits is a Ferrari debut in front of his home crowd at Monza.
Fisi at his best, as he was at Spa, is sublimely talented, and the first Italian to race for Ferrari in a grand prix at Monza since Ivan Capelli in 1992 will be determined to make an impression. History suggests that he is at his best as an underdog, so it will be fascinating to watch his progress under intense pressure of expectation. If it's Spa-specification Fisi, he could be dynamite - and it's not as if the pressure of living up to Luca Badoer's example is going to be too taxing!
2. To KERS or not to KERS
Monza is the perfect track for KERS - particularly in qualifying where you can have a blast on the exit of Parabolica and still have a full 6.7s of the 80bhp boost to deploy around the lap proper. Renault has returned to the KERS ranks, joining Ferrari and McLaren, and with the long straights making overtaking that bit easier, the likes of Fernando Alonso, Lewis Hamilton, Kimi Raikkonen and Fisichella could be quids in.
3. Rubens rising
In the last few races, it's Rubens Barrichello who has hit form, winning at Valencia and salvaging two points from the Belgian Grand Prix despite a catastrophic start and a late-race oil leak. He isn't suffering from the same tyre warm-up problems as Button, and after reclaiming second in the championship he appears to be a man on a mission.
4. Battling Red Bulls
There are two questions surrounding Red Bull. Firstly, can either of its drivers get themselves on terms with Button and convert their promise into a title challenge? Secondly, who will it be? Mark Webber has more engines on his side, but Vettel goes to Monza buoyed by the memory of his sensational 2008 victory. With just five races to go, one of them needs to make their move asap. But with the Renault down on top speed at Spa, is Monza the place to do it?
5. Force India on form
Force India's pole position and second place was the sensation of Spa, and with star performer Giancarlo Fisichella called up by Maranello the spotlight is firmly on Adrian Sutil and Vitantonio Liuzzi. Sutil has had his moments - he proved at the Nurburgring that he can score points on merit - but needs to deliver on Saturday afternoon to get himself in the hunt. Liuzzi is an unknown quantity. No-one doubts his speed, but he will have to adapt to the 2009-specification cars sharpish to be able to make the best of a promising Monza package.
Kazuki Nakajima's key points
1. A different kind of car
An F1 car at Monza feels very different. The car is dictated by the aerodynamics, and when you have less downforce it makes a huge difference to the feeling under braking. And you have less grip overall.
2. Kerb crawling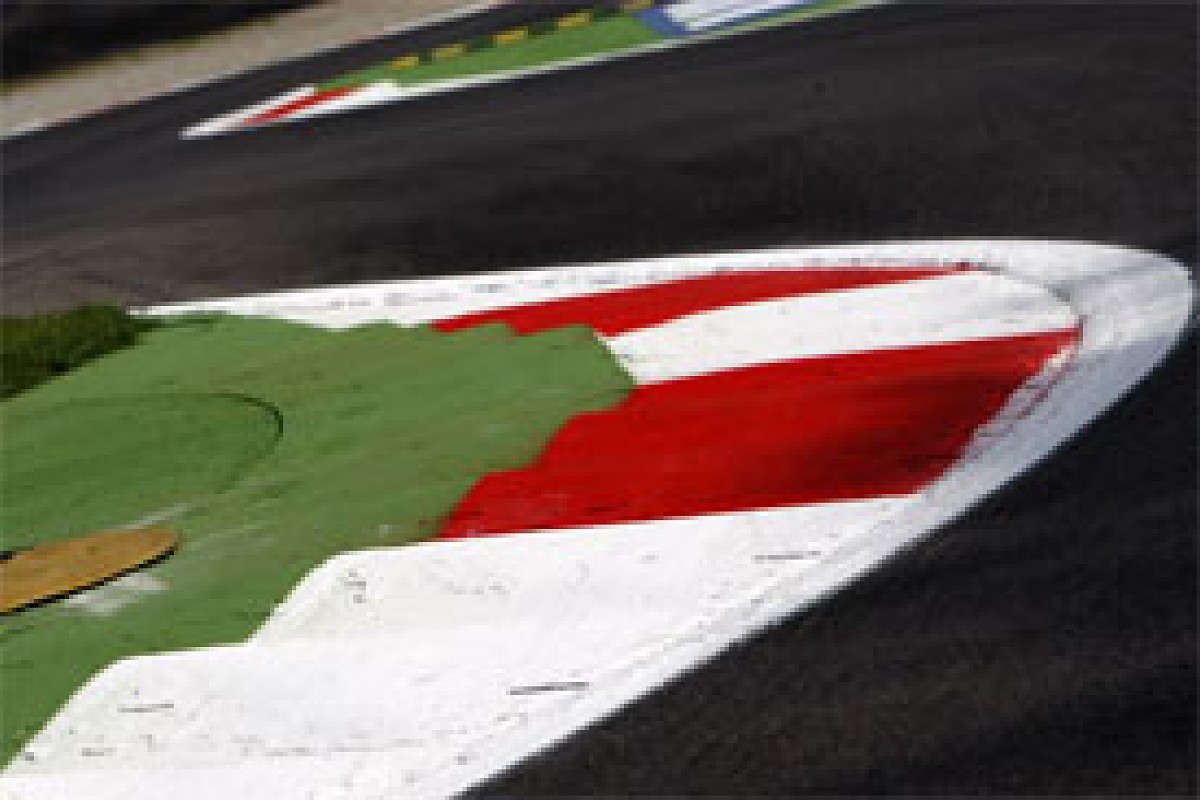 The kerbs at Variante della Roggia © LAT

There are three chicanes at Monza, all different, and you have to be really aggressive on the kerbs. Getting out of all of the chicanes quickly is important.
3. Getting the Parabolica right
The Parabolica is the most important corner for time. There's a long straight after it and you are in the corner for a long time.
Predictor
AUTOSPORT's F1 experts get out their crystal balls and predict the podium for the Hungarian Grand Prix.
Jonathan Noble (AUTOSPORT group F1 editor)
1. Lewis Hamilton
2. Kimi Raikkonen
3. Giancarlo Fisichella
Edd Straw (AUTOSPORT F1 editor)
1. Lewis Hamilton
2. Giancarlo Fisichella
3. Jenson Button
Charles Bradley (AUTOSPORT deputy editor)
1. Kimi Raikkonen
2. Lewis Hamilton
3. Heikki Kovalainen
Mark Glendenning (AUTOSPORT deputy F1 editor)
1. Lewis Hamilton
2. Kimi Raikkonen
3. Giancarlo Fisichella
History
With the French Grand Prix no longer on the calendar, the Italian Grand Prix now has the honour of being the world championship race that can trace its history back the furthest. The first race was held in 1921, won by Jules Goux around the Brescia road course.
In 1922, the race moved to Monza, which had been built earlier that year, with Pietro Bordino becoming the first Italian to win his national GP. The race stayed there through to 1936, with Tazio Nuvolari, Robert Benoist, Louis Chiron, Rudolf Caracciola and Bernd Rosemeyer among the celebrated names to claim the laurels.
During this period, Monza had its fair share of tragedy. Count Louis Zborowski lost his life after crashing his Merecedes in 1924. Four years later, Emilio Materassi's Talbot was launched into a grandstand, according to some reports after clipping Giulio Foresti's Bugatti, killing more than 20 spectators. It was the worst single motor-racing accident until the 1955 Le Mans disaster. Then, in 1933, three big-name drivers, Giuseppe Campari, Baconin Borzacchini and Stanislaus Czaykowski all lost their lives, the former pair in the same accident.
In 1937, the race moved to Montenero in Livorno, with Caracciola triumphing before the race returned to Monza for the final pre-war Italian Grand Prix in 1938.
The Italian Grand Prix quickly returned after the Second World War, with Carlo Felice Trossi winning in an Alfa Romeo 158 in 1947 at Sempione Park, another Milanese track. The following year, Jean-Pierre Wimille won in Turin, before the race returned to Monza in 1949.
Appropriately enough, it was at Monza in 1950 that Giuseppe clinched the inaugural world championship with a victory. Uniquely, the Italian Grand Prix has been an ever-present on the world championship calendar. The race sometimes used the high-speed banking sections between 1955 and 1961, although safety fears, added to by Wolfgang von Trips's accident on the run to the Parabolica in '61 that killed 13 spectators, meant that grand prix racing never returned to the banking.
During the 1950s, the top drivers of the day generally triumphed, with Juan Manuel Fangio taking a hat-trick from 1953-55 following Alberto Ascari's double in 1951-52 and Stirling Moss also winning three times.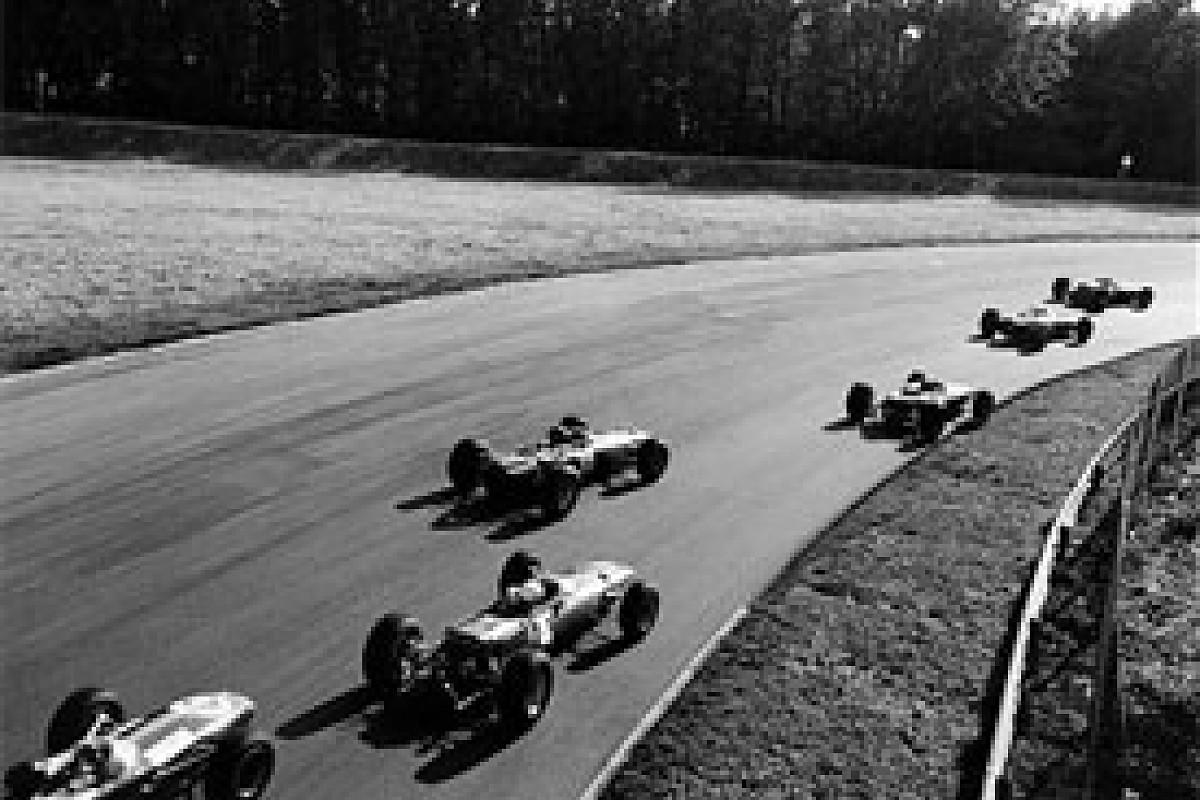 John Surtees (Ferrari 1512) leads Jackie Stewart (BRM P261), Jim Clark (Lotus 33 Climax), Graham Hill (BRM P261), Lorenzo Bandini (Ferrari 1512), and Dan Gurney (Brabham BT11 Climax) during the 1965 Italian Grand Prix © LAT
Jackie Stewart claimed his first grand prix victory in 1965, one year before Ludovico Scarfiotti became the last Italian to win his home grand prix for Ferrari, although Monza's most famous race came in 1971, when Peter Gethin led home a five-car pack covered by six tenths of a second.
In 1972, two chicanes were added, slowing the track, although it remained one of the fastest on the world championship calendar. It also retained a tinge of tragedy, with the legendary Ronnie Peterson losing his life to complications after a startline shunt in the 1978 race.
In 1980, the race briefly moved to Imola, where Nelson Piquet won, but returned for good in 1981. Six years later, Gerhard Berger led home Michele Alboreto for an emotional 1-2 for Ferrari after the death of El Commendatore Enzo - but only after Ayrton Senna had been taken out in a clash with Williams debutant Jean-Louis Schlesser.
In 1994, Monza was the scene for the last competitive flash of Lotus, with Johnny Herbert qualifying a stunning fourth before being taken out in a first corner accident. The following year, Herbert made amends by winning for Benetton after Damon Hill had taken out Michael Schumacher.
In 2002, Juan Pablo Montoya broke Keke Rosberg's longstanding record for the fastest qualifying lap in F1 history after setting a mark of 161.484mph - although it was Rubens Barrichello who went on to win.
Last year, Sebastian Vettel claimed the ex-Minardi team's first victory, taking his Toro Rosso to a remarkable pole-to-flag triumph.
From the forum
"Hamilton will win. McLaren has brought extreme, and efficient, aerodynamic packages to Monza for the past years and now they have KERS to help. They should have some isses through Ascari and the Parabolica, but that's what'll make it all the more interesting. I also think Kimi will be very strong."
Atreiu
"I dont think KERS will be such an advantage here because it's flat out for so long, KERS is good for accelerating out of slow corners. Also, McLaren's aero is dodgy. I think Red Bull will be fastest. Force India may be up there too. Certainly Red Bull were fastest at Spa, they just screwed up qualifying."
Madras
"Brawn - with no flowing corners and probably some higher temperatures they should perform better than at Spa. Red Bull - maybe the fastest car in Belgium, at Monza their advantage will be gone. Ferrari & McLaren - should perform well. Renault - not a favourite. Force India - Monza should suit them."
Ruud de la Rosa