After the political turmoil of a breakaway championship that had overshadowed the British Grand Prix, the journey down to the Nurburgring had been filled with dread of a repeat black weekend when it emerged that FOTA teams had walked out of the FIA's Technical Working Group meeting on the Wednesday.
With the controversy about Bernie Ecclestone's 'Adolf Hitler' remarks still bubbling away, the news of the TWG strife that was relayed to me as I awoke from an afternoon nap in the passenger seat of a car was certainly not what I wanted to hear. Further calls over the next hour prompted serious fears that the peace deal agreed in Paris after Silverstone was now shattered - and we were back to square one.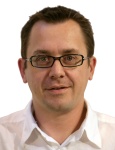 The drivers parade at the Spanish Grand Prix © LAT
So it was with quite some relief that the Nurburgring weekend delivered not the doomsday scenario that was dreaded, but instead pointed towards an end game for the row - and the chance that a peace deal that should be agreed within the next fortnight will be lasting.
And one of the effects of the fact that peace is about to break out, is that the driver market finally appears to be making some headway. For weeks now, the annual 'silly season' has been totally frozen - with drivers and teams unable to make any sort of progress in sorting out what they are going to be doing in 2010.
As Ross Brawn remarked at the Nurburgring: "We need to get this whole Concorde Agreement sorted out, and all the teams are the same. No one is really thinking that much about drivers right now because we want to sort out the commercial side. When that is sorted out, you can move onto those things. Drivers ask you what is going to happen next year, what championship I am racing in, and you cannot tell them. So we need to get that sorted first."
But with big progress on the political front having been made, it appears that finally movement is starting - both in terms of next year and in the nearer future.
In the more immediate term, Sebastien Bourdais has taken part in his last grand prix for Scuderia Toro Rosso, with Jaime Alguersuari getting slotted in to replace him from the Hungarian Grand Prix. There is also the chance of Sebastien Loeb being given a chance with the team later on in the year too.
There are also doubts about Nelson Piquet's future with Renault, although as of writing nothing has been confirmed - either on or off the record.
It is the longer term that is providing more interest, however - especially as the focus shifts onto 2010. And, as happens every year, there is one man who holds the key to how the rest of the market moves around - and this time it is Kimi Raikkonen.
The Finn has had a fairly lacklustre season and a half with Ferrari since winning the 2007 championship, and it is amazing to think that he has not won a race since last year's Spanish Grand Prix at Barcelona.
That form has prompted lots of question marks about his future with Ferrari, especially with Fernando Alonso sitting on the sideline ready to make the jump to Maranello the instant that Raikkonen is out the way. However, any hopes the Spaniard had of making that move in 2010 appeared to have been dashed at Monza last year when Raikkonen took up an option in his deal with the team to extend his stay to the end of next year.
But there remain suggestions that Ferrari is trying to cut some sort of deal to pay Raikkonen a percentage of his final year contract (worth up to 28 million Euros) in exchange for him moving elsewhere. Sources suggest, however, that Raikkonen will only entertain offers if he is given his full amount - something Ferrari is clearly not going to find easy among these cost cutting times.
However, there are suggestions that Raikkonen is now testing the waters in the paddock to see what is available outside of Ferrari. It is understood that he has rejected an offer from Toyota to join it in 2010, and some his representatives have held preliminary talks with Ross Brawn about switching to his team next year. The key factor here, however, will be whether Brawn has the kind of financial muscle that Raikkonen will need to race.
Raikkonen may ultimately decide to stay put, but Ferrari may feel that it can wait no longer for Alonso (especially with banking giants Santander ready to sign up) so it could yet cut a deal to swap the Spaniard for Felipe Massa - ending Renault's biggest headache of finding a top-line racer to fill their double world champions' boots.
Until the fate of these three drivers is sorted out, there will not be too much movement elsewhere. Rubens Barrichello and Nick Heidfeld are covering their future options, with both having made approaches to Williams about their situation - especially with Nico Rosberg favourite to slot in alongside Robert Kubica at BMW Sauber.
At McLaren, Lewis Hamilton is definitely staying while Heikki Kovalainen may be given a reprieve if his performances improve in the second half of the season, as the team feels it may be best to get its car sorted out rather than worry about integrating a new driver. Jarno Trulli has been offered a fresh deal by Toyota, in light of Raikkonen rejecting the team's offer, and the team is almost certain to take up the option it has on Timo Glock's contract for 2010.
Red Bull Racing is also likely to keep its current driver line-up for another year, with Sebastian Vettel under contract and Webber sure to get a deal if he can agree financial terms and the length of the new contract he wants.
Further down the grid, Alguersuari and Sebastien Buemi are favourites to be at Toro Rosso - unless Loeb impresses through driving skill or marketing opportunities should he race later in the year. Force India will go with the money, while the fate of the new teams remains totally open - although Pedro de la Rosa is fast emerging as a leading contender for Campos Grand Prix.
Of course, much of this may or may not happen - but isn't it good that we're talking about fun things like driver contracts, rather than matters debating to Schedule 9 of the Concorde Agreement?