Although dramatic subjects such as 'Ecclestone's future in doubt' (which it isn't - although the outcome of behind-doors discussions remains as yet unknown) and 'Setting the Record Straight' (which it didn't) monopolised discussions in Germany, the real news was the enormous amount of work being put in behind the scenes by lawyers acting for the sport's main political players: the FIA, the commercial rights' holder, FOTA, and the non-FOTA teams.

Drafts and redrafts have been shuttling back and forth between European cities and across continents, with each addendum/amendment/clarification/reword bringing the peace process one step closer. Although some folk in the loop suggested the definitive version of the Concorde Agreement - the tripartite covenant which binds the governing body, CRH and the teams together for a period (in this case through to end-2012) for the good of the sport - would be signed by Wednesday (tomorrow), it now seems they were somewhat optimistic about the timing.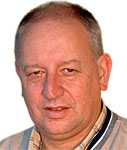 John Howett, Flavio Briatore, and Christian Horner in the paddock at the Nurburgring © LAT
A more realistic prediction would appear to be immediately after next week's Hungarian Grand Prix, not least because that would allow final tweaks to be made by all affected parties in Budapest, with 15 (minimum) pens being put to paper during the first week of Formula 1's summer holidays - bearing in mind that the negotiators may not necessarily be empowered with signing authority, particularly where manufacturer teams are concerned.

But that the sport will, for the first time since end-2007, be governed by contract rather than whim seems as certain as can be under the circumstances.
Asked by this column how certain he was that a split could thus be averted, one team boss said: "I would say 100% except that one of the signatories is the FIA president, so anything could happen..." before adding that "the end of the coming week (Friday) is when we..." as he made a forking gesture with his arms.

Whether by design or perchance he had with him the then-latest edition of this website's hardcopy sister (AUTOSPORT, July 9), and pointed to a page within it. "Showdown looms over 2011 rules" was the headline on page 32, with the sub-text stating "Manufacturers prepare to take on governing body over 2011... technical regulations". 'Old hat' was this columnist's first thought, 'and the wrangle is surely over 2010' until the missing words in the sub-text - "World Rally Championship" - came into focus, whilst terms such as "World Motor Sport Council", "collision course", "veto" and "direct conflict with the FIA" peppered the copy, all of which sounded awfully familiar.

"That is," said the source, pointing to the page, "precisely why we need a change of governance. There are three official FIA world championships - this one, WRC and touring cars - and all are in a regulatory mess..."

Talk of Mosley begs, of course, of whether he will stand for a sixth presidency (including his 1991 - 1993 FISA reign) despite having been instrumental in changing the FIA statutes to prevent any successor from holding office for more than two successive presidential terms.

It seems that, having decided against handing Mosley a DIY resignation letter (such a document was apparently drafted last week), FOTA delegated the issue to CVC Partners Limited, the investment fund which owns two-thirds of the commercial rights, during a meeting held in London last week between Ferrari president/FOTA chairman Luca di Montezemolo and CVC managing partner Donald MacKenzie.

Having borrowed upwards of $3bn against its future earnings from F1 on behalf of its investors via its Euro Fund IV, CVC is coming under pressure to illustrate its ability to repay the loans (which are presently being discounted at up to 50% of paper value in the City), and therefore has the most to lose should FOTA go its own way.

Thus rumours in the Nürburgring paddock linked CVC and FOTA at two levels: as partners in a breakaway series, with the latter's commercial head Flavio Briatore, friend to Ecclestone and Renault team boss, acting as 'bridge' between the two parties; and as coercivists on the question of Mosley's future, on which the matter is, as far as FOTA is concerned, not negotiable.


Dr Mario Theissen and Bernie Ecclestone © XPB
That Montezemolo interfaced directly with McKenzie gave rise to speculation over Ecclestone's future, particularly after his unwise comments about A Hitler Esq., and while CVC publicly denies that the 78-year-old will be unceremoniously kicked upstairs, there is little doubt that succession planning has been on CVC's agenda for some time, what with the company having learned a trick or two via its leveraged buyouts of 52 companies employing close on a half a million employees.
So, Ecclestone will be staying where he is - certainly for the moment.

F1's tsar, though, is not on FOTA's 'hit list', and FOTA vice-president John Howett was totally frank regarding FOTA's stance: "There's never been that, but I do believe that they (CVC) are becoming more aware of the need to become much more involved in the business, which is becoming obvious by their action, but I don't believe that includes firing Bernie. But that's CVC's business, not something for FOTA."

Do the same principles apply to the FIA's future choice of president given that there is little doubt that FOTA would prefer an outsider like 1981 world rally champion Ari Vatanen, who said some soothing words about manufacturer participation whilst on a visit to the German Grand Prix, than, say Jean Todt, who is viewed as very much a Mosley man by the teams - and believed to have begun his campaign by visiting African member countries.

Also believed to be in the frame are FIA Deputy President (Sport) Nick Craw; Professor Jürgen Hubbert, former head of the Mercedes Group; India's Vicky Chandock, a close friend to Ecclestone and Vijay Mallya, and former president of the Federation of Motor Sports Clubs of India; and Michel Boeri, the current president of the FIA's Senate, and the man many believe was behind Monaco's statement that the principalities grand prix would align itself with Ferrari.

"I think that is a situation outside of our control. The current structure (in the new agreement) gives us adequate confidence that we have a proper, professional structure in place. We respect the autonomy and right of the federation to select its president, and ultimately we feel that the governance process gives us confidence, if correctly followed and enforced, and will move the sport forward for the future."

When, as now seems highly likely, a version of the Concorde containing the various safeguards and assurances insisted upon by the teams, is signed, sealed and delivered, will the document remain secret upon risk of excommunication by the F1 fraternity - as have been all such covenants since the first in 1982 - or will the media and public have access to it in line with the new spirit of transparency said to reign in the sport?

That its 250 pages contain commercially sensitive information is obvious, but the document also includes the road map of the sport's future (to 2012, at least) and as such certain aspects, such as, particularly, the make-up and structure of the various commissions and working groups, should be made public.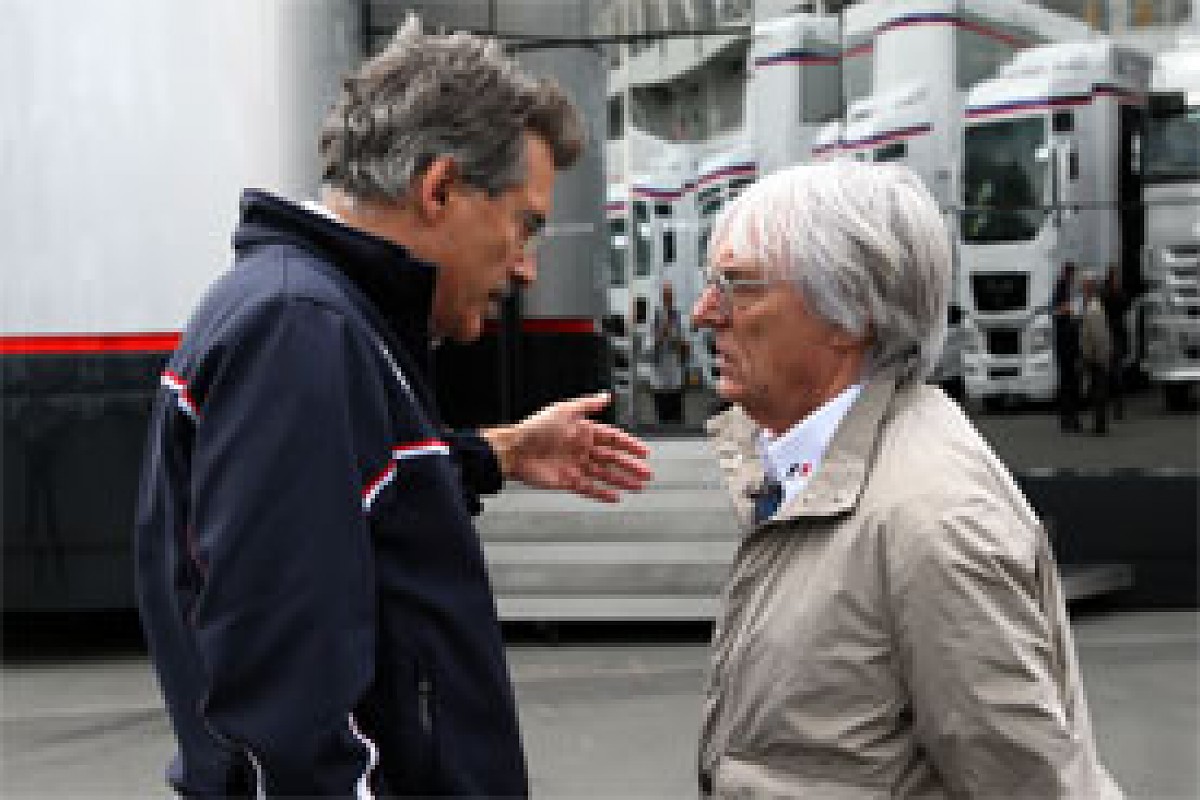 Potential FIA Presidential candidate Vicky Chandhok and son Karun at an F1 test in 2007 © XPB
Certainly, Howett agrees: "There are covenants in there which obviously can't be divulged, but from the teams' point of view we believe the governance (process) should be transparent and we would like to see that done. But our first challenge is to get the document signed and then hopefully we can discuss releasing the governance issues due to the public interest."
Another area of concern is the structure of future calendars, for, as BMW's Mario Theissen highlighted, the situation as of Sunday was that the company's four major markets - US, Germany, UK and China - could conceivably be without grands prix within two years as contracts are retained by relatively minor markets (Bahrain, Abu Dhabi, Singapore).
Howett, though, is confident that safeguards within the Concorde provide "a fairly sensible balance by allowing the CRH to act in the best commercial interests and also to protect the so-called heritage tracks, if I can call them that". Greasing FOTA's acceptance of this clause is that the teams share 50% of the sport's gross profits, so if the CRH strikes a massive deal, the teams get to share in the windfall.
It seems that the teams have accepted the 50% figure (for the present, having pushed for 60%), and one senses that the stability of F1 as facilitated by the Concorde is, to FOTA, more important than the increased percentage - which, on a turnover of around $1,3bn per annum, equates to a potential collective forfeit of around $100m per annum, or $300m over the lifespan of the agreement.
However, even if all clauses are agreed and all i's dotted and t's crossed the 2010 - 2012 agreement will not be signed unless the teams receive what were referred to as' irrevocable assurances'. Even when pressed the team bosses refused to elaborate, but it does not take much imagination to realise that said assurances revolve around Mosley's future. Could it be that CVC has been tasked with delivering those, in exchange for dropping their demands for increased revenues amounting to $300m? Some price...