Beneath the huge political clouds that hung heavy over the Silverstone paddock throughout the British Grand Prix, it seemed at times difficult not to feel that what was happening on track was a bit of a distraction.

Such was the significance of what was announced by the teams late on Thursday night, that any conversation in the paddock was dominated by talk about what was going to happen in the future - rather than what was going on right now.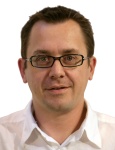 Race leader Sebastian Vettel passes a capacity crowd © LAT
And that was a shame on three fronts.
Firstly, because it overshadowed what was a truly magnificent effort by Silverstone to put on what was probably the best organised grand prix of the season so far. The facility looked fantastic, the bumper crowd reminded the F1 world, after Turkey, what it was like when fans are really interested, and everyone there had a good time.
Secondly, that it took away some of the focus from the fact that we now appear to have much more of a world championship fight than we did heading into the weekend. The supreme push by all at Red Bull Racing to introduce the raft of changes that lifted the team up a notch at Silverstone could point to a thrilling second half of the campaign.
And thirdly, it meant that some good efforts by drivers on track were not given the recognition that they would normally get when the paddock is engrossed in what takes place on track, rather than distracted by all the politics.
There were two men in particular you had to feel a little bit sorry for after the weekend. The first was Mark Webber, who once again showed that he is oh so close to that maiden victory, but the tiniest of circumstances keep snatching it away from him.
The Australian, who if he didn't have bad luck would have no luck at all, lost a bit of running in Friday practice when his car cut out after whacking a kerb, but looked pretty strong all the way through practice and qualifying - only to fall at the final hurdle.
While it can be argued his final Q3 lap may not have been quick enough to topple team-mate Sebastian Vettel's supreme effort even without the time he lost behind the touring Kimi Raikkonen, the killer blow for Webber was starting from third rather than the front row.
Had he been able to follow his team-mate on the opening stint, rather than get trapped behind Rubens Barrichello, there was every chance that Webber could have caused an upset again - just as he did in Spain and Turkey when he overhauled Vettel on a different strategy to become the star when it mattered on Sunday, rather than the hero on Saturday.
The other man who deserved a bit more recognition for his on-track performances in recent weeks was Kazuki Nakajima, who seems like a man-transformed this season. The memories of running his mechanics over in the Interlagos pitlane seem a world away now, as the Japanese has really lifted his game over the course of this year.
Kazuki Nakajima leads Kimi Raikkonen, Nico Rosberg, Jarno Trulli and Jenson Button early in the race © LAT
There is no pretending from anyone at Williams, or even the man himself, that Nakajima is up there in the same group of 'megas' as Fernando Alonso, Kimi Raikkonen, Jenson Button or Lewis Hamilton, but in terms of effort, application and determination then he is up there with the best.
His team believes he is the fittest man in the paddock, guided on that front by the well-respected Nick Harris, and he has shown time and again that he is willing to listen, learn from his mistakes and move forward.
He was weak in qualifying last year, struggling to get the most out of tyres on one lap and not helped by the inconsistent form of the 2008 Williams - as it see-sawed from a car capable of finishing on the podium one race, to struggling to get through Q1 in the next.
Now though, Williams has produced a dream car and the consistency of the FW31 has helped Nakajima work on his game. Since the Spanish Grand Prix, he has found a sweet spot and that resulted in him topping the times in the low fuel Q1 at Silverstone.
A career best fifth on the grid was the end result, helped in part by fuel loads, but it showed the progress that Nakajima has made. Unfortunately for him he cost himself an extra lap of fuel in Q3 to put that lap in - which proved critical in the race when he could not quite build up the gap he needed to escape getting caught behind heavier cars after his first stop.
That wrecked his afternoon, plunging him out of the points and leaving him dead last in the drivers' championship.
That is a situation that will no doubt change soon, as will Webber's luck in turning around and helping him make it to that top step of the podium. And let's all hope it all happens on a weekend when the focus is actually on what is taking place on track, and not what is happening in the corridors of power.
To continue reading this feature, subscribe to Autosport Plus today.
Expert opinion. Technical insight. Unbeatable analysis. Subscribe today for unlimited access to the world's best motorsport journalism.
Get unlimited access now
No more monthly limits. Get complete access to all our news and Autosport Plus features.
Subscribe to Autosport Plus
Completely ad-free environment.
Access Autosport Plus - the best motorsport analysis, insight and opinion.
No monthly news limit.
Explore Forix, the world's most comprehensive motorsport stats database.