Well over a hundred of (extremely expensive) man-hours expended, and not a settlement in sight - certainly if you accept the majority view. That is the state of play between the FIA and FOTA as the 2010 entry clock ticks inexorably towards the FIA-imposed May 29 deadline.
Yes, last week a handful of aspiring teams either submitted entries, or promised to do so by Friday. On Monday the Williams team confirmed that it had officially entered - a move viewed as a symbolic break with FOTA, but, as will become clear, one which could, if properly leveraged, strengthen the team alliance.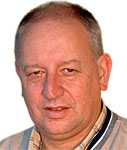 Ken Anderson and Peter Windsor © LAT
The group includes, according to its principals, Team US F1 (powered by Cosworth, which is likely, though to change) and the Spanish Campos outfit, which has sporadically threatened to break into Formula 1. But, as many a team boss has discovered to his (enormous) cost, lodging the paperwork is by far the easiest part of the process - and the cheapest, too, particularly as no money is required unless the entry is ultimately accepted, in which case just €309,000 is required by 1 November.
The hardest part is, of course, ensuring that the four 'M's of F1 - money, machinery, manpower and management - are up and (competitively) running by early March 2010, allowing a window of nine months in which to do so, assuming the accepted entry list and final regulations are published by then.
While the former document can conceivably be in the public domain by then, the rules are unlikely to be firmed up by this weekend - the very reason for centuries of man-hours collectively expended by the current team principals, the commercial rights holder and the governing body.
According to iSport team principal Paul Jackson, who in Monaco spoke exclusively to this column about the dilemma facing newcomers, the regulations would need to be locked by June 30 at the latest if his team - planned as a start-up, with existing GP2 operation competing in parallel - is to have any chance of fielding two competitive cars in Melbourne next year.
In order to enter by Friday, he, in common with all aspirants, needs to lodge an engine contract. Yet at present the only company offering regulation units to incoming independents is Cosworth, who could well find that its 2010 version becomes outdated before entries close should FOTA's demands be met...
Another aspirant, who spoke on condition of anonymity, summed up the situation: "We need to pay Cosworth a deposit of £1.2 million at the time of signing the contract, which we need to lodge an entry. That is refundable if our entry is not accepted, but if it is, we are committed to Cosworth, even if their engine is no longer legal by the time the wrangle is sorted and different rev limits are imposed."
Will his (GP2) team be making the step up under those circumstances? "No, it would be financial suicide." Would he consider submitting a late entry once matters are sorted? "Depends what the late fee is; according to the current regulations it could be anything..."
So, it seems, F1 is squeezed between a rock and a hard place. Potential newcomers are largely unable to commit on account of the current uncertainty, and present teams unable to commit due to the potential fall-out of entering and being bound by regulations which would a) See them trundling around three or so seconds off the pace due to the concessions granted to cost-cap teams; or b) Scale down their operations so that hundreds of personnel would immediately be laid off and hundreds of millions in facilities would need to be moth-balled.
FOTA principals leave their Friday meeting © LAT
The situation last Thursday was described by one team boss as being akin 'to us tending our village for generations, then being forced by councillors to open the gates to strangers who exist on social security. We have absolutely nothing against people moving to our village, on the contrary, we welcome them, but only if they live by the rules of our village.' Fair enough.
As F1 packed up in Monaco on Sunday night the latest development was that all FOTA teams would lodge their entries as a single block, conditional that the FIA delayed any major rule changes for 12 months. During which time a revised set of regulations would be thrashed out between the governing body and the teams. The reprieve would also enable all parties to address governance grievances as may exist, and agree matters of policy and procedure.
That, though, would effectively lock out any newcomers for yet another year, for they would be required to build a car for a single season in the full knowledge that substantial changes are likely to be introduced just 12 months later. So much for cost savings - back to square one...
As Ron Dennis regularly pointed out - and regardless of his pariah status, when the world (and one or two rather ungrateful drivers) should know better - the best way of saving money is to introduce stable regulations, which are in turn retained for an extended period with minimal changes.
Ironically, every cost-saving measure introduced by FOTA, whose members have every incentive to save money rather than blow it willy-nilly, has been more than negated by extremely expensive regulatory technology which has very little effect, if any, on the spectacle - with KERS and the aerodynamic changes providing classic examples of the syndrome.
Asked to quantify the cost of KERS during the launch of TF109, Toyota team principal 'George' Yamashina stated: "It is a secret, but in the first year, including the development cost, it is the same as the price of an engine. It might be reduced in future years, but under current economic situations no teams are able to spend that huge amount of costs."
Lest there be any misunderstanding, what he clearly meant (and confirmed in subsequent discussion) is that the cost of KERS, producing 80 horsepower for around six minutes per race (six seconds x 60 laps) equalled the cost of developing an engine capable of producing ten times the power and lasting eight hours (average four races x 2 hours each) totally from scratch. Hardly cost-effective in these straitened times.
The same applies, obviously, to the latest aerodynamic regulations: enormously costly resources were expended on achieving the best downforce/drag configurations permitted under the 2009 regulations, the benefits of which were superceded by an underfloor loophole. Factor in that most overtaking manoeuvres seen this year have been facilitated not by changes initiated by the Overtaking Working Group, but between the temporary power disparity between KERS and non-KERS cars.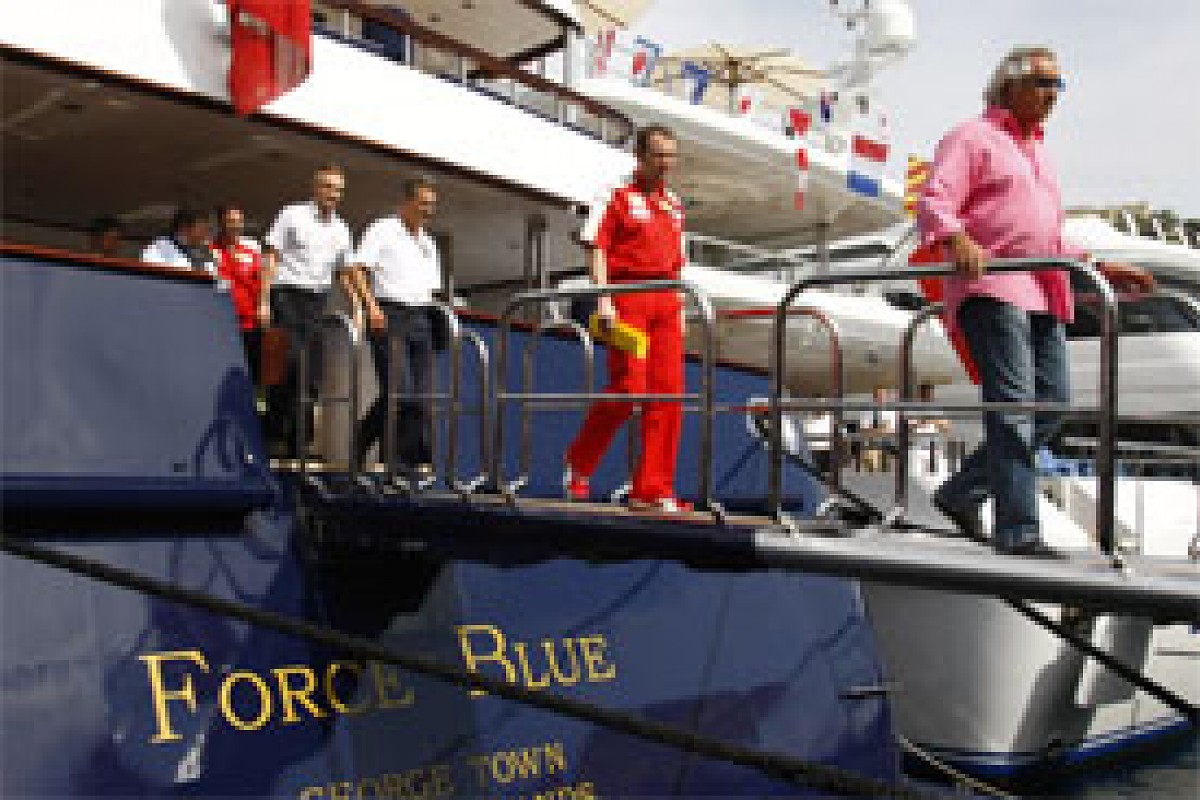 Sir Frank Williams © LAT
What FOTA members may like to do is draw up a balance sheet: the savings generated by the body's initiatives since its formation in July last year versus the overall cost of regulatory impositions over the same period. Side bets taken in Monaco suggested a factor of ten to one in favour of the former.
None of which, sadly, aids F1 in achieving crucial stability in a severe downturn which has seen live audiences fall by between 25% and 40%, with corresponding drops in F1's other revenue streams - all of which indirectly hikes the cost of going racing by reducing the pile shared by the teams.
But, back to Williams: the team's lodging of entry is not the death knell for FOTA that some believe it to be, nor does the action point to a split with the team collective to which Williams is absolutely committed. If anything, by entering Williams is in a position to directly oppose Appendix 5, and thus push for changes to the regulations from inside the tent.
Thus the teams can (and are) bringing pressure from without (by the nature of the appendix, which applies only to those who already entered into the championship), through the civil courts (Ferrari's right of veto was last week ratified in Paris) and from within (Williams). Thus the FIA could face of a three-pronged attack.
Regulatory stability, on the basis of this year's regulations being carried over in their entirety for next year, should at least restore this imbalance while permitting all players to frame a revised set for the following season. This in turn gives the newcomers an additional 12-month window to firm up their plans and enable them to enter into a more conducive environment in 2011.
Whether or not FOTA's proposal is acceptable to the other players depends on many factors, but at least there is movement: FIA president Max Mosley on Sunday in Monaco gave the clearest indication that the two-tier system will be binned, while the FOTA teams are now at least willing to enter, even if certain caveats are attached.
However, if matters continue to improve at this rate for the next month or so, the revised Concorde Agreement could even be signed by all three factions by the end of July. That was the big story being discussed in certain quarters in Monaco.