Had it not been for a chance meeting over the purchase of a trailer in a mid-2000s DTM support paddock, the all-conquering TCR partnership of Italian-based Swiss team Target Competition and star tin-top race engineer Albert Deuring might never have materialised.
Having led Abt Sportsline to five DTM titles between 2002 and 2009 as technical director, Deuring's experience dwarfs that of recently crowned TCR Europe champion Target - run by the Gummerer twins Andreas and Markus - but the devotion to perfection is something both parties share.
And their strike rate since entering the TCR fray for the inaugural International Series in 2015 has been highly impressive. With six titles in five years across three championships, the latest coming in this year's TCR Europe series with Josh Files, it's easy to see why the trio "just click".
"I joined Abt Sportsline in 1997, first doing the Super Touring championship, and then I went into the DTM," explains Deuring (below, right).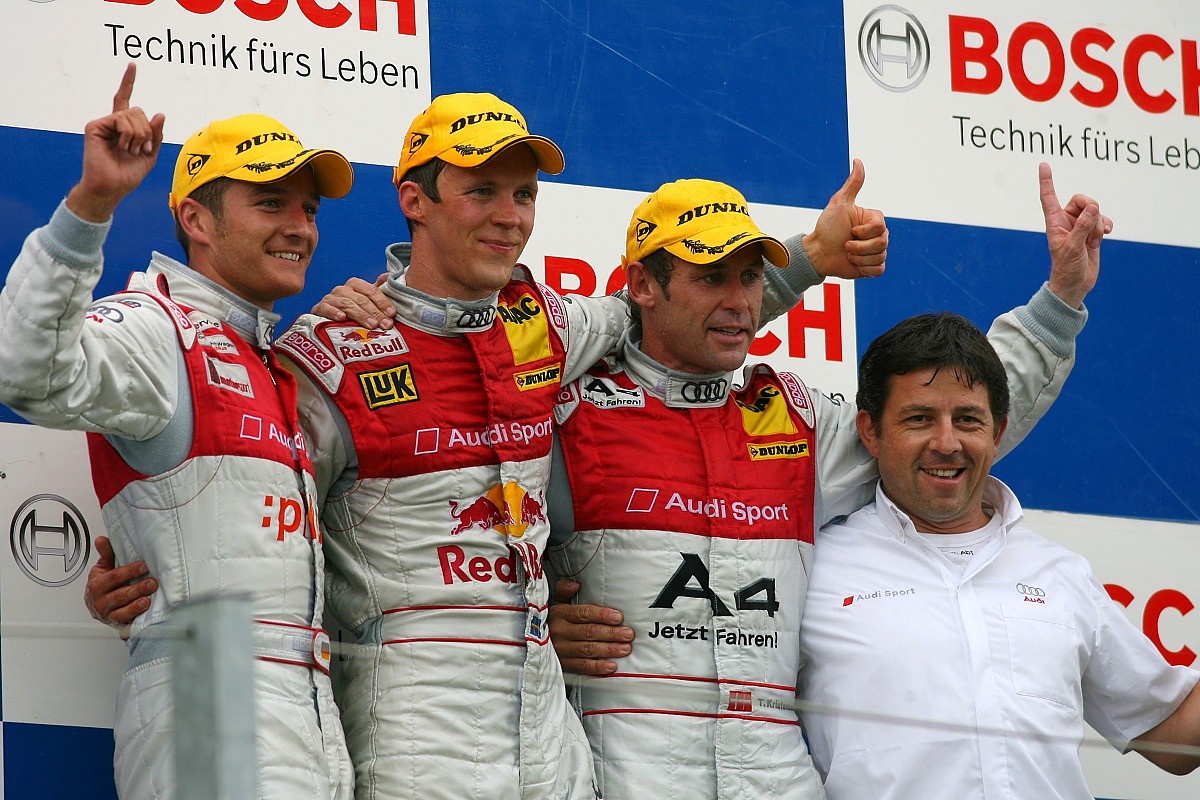 "I built up the Abt team for the Formula ADAC championship [forerunner to ADAC F4] and therefore I was in need of a trailer. Target at that time dealt with trailers, so I found them and bought one.
"They raced in Clios and sometimes had races with us, so after that we had almost permanent contact. It was the right place at the right time."
Target's Stefano Comini saw off fellow SEAT runners Jordi Gene, Pepe Oriola and Gianni Morbidelli in 2015 to sweep both the drivers' and teams' titles
That contact ultimately paved the way for a professional relationship once Deuring turned his back on Abt's foray into Formula E. Deuring was involved from the start, but the project left him hankering after a return to touring cars, so he got back in touch with the Gummerers ahead of the 2015 season.
"We'd done some electric projects with Abt before and had developed technology as well, so when we agreed that Formula E was the best way to go, [Abt Sportsline team boss] Hans-Jurgen [Abt] invested a lot of money," says Deuring.
"But after the first year, it became a little boring for me.
"That's why I did the first season of TCR International Series with Target Competition alongside in 2015. Then I had to make a decision and I chose to stick with touring cars."
It proved to be an astute decision, even if putting his faith in a team in its first season of multi-make touring cars seemed like a risky move, especially given the pedigree of its opposition in 2015.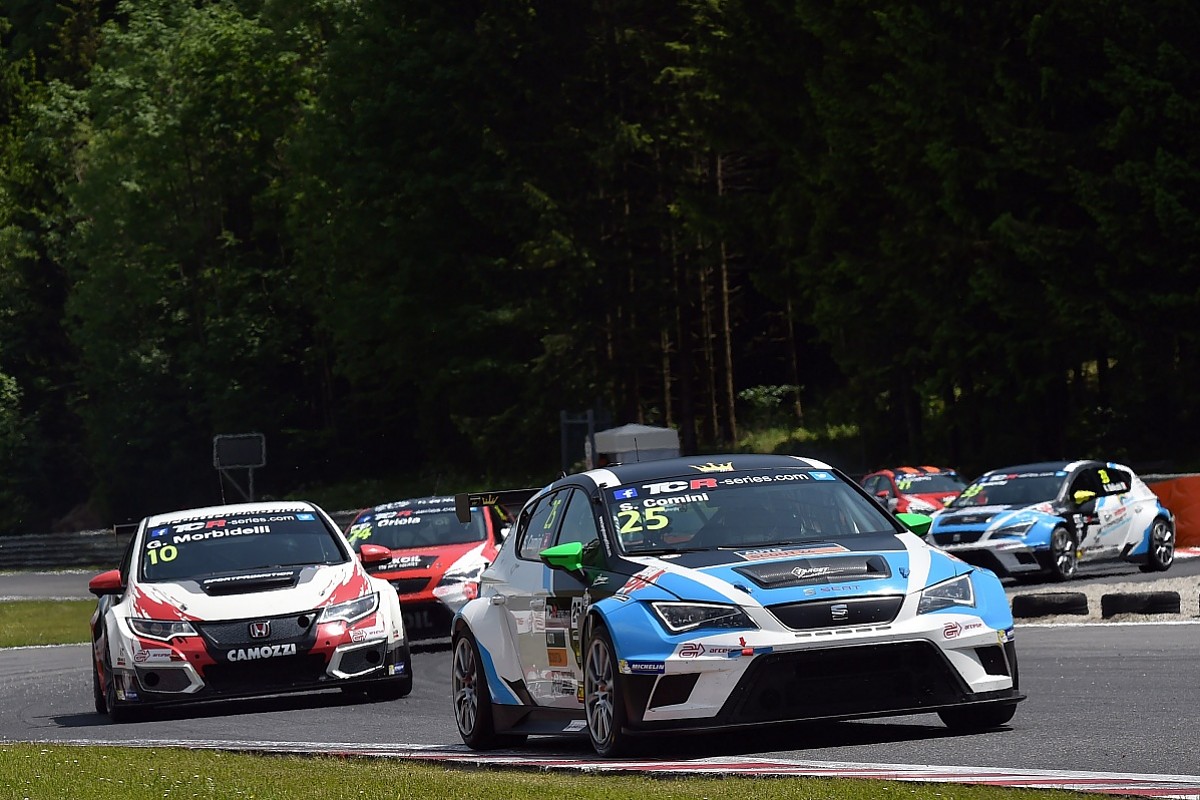 This included multiple Swedish Touring Car winning squad WestCoast Racing, World Touring Car Championship convert Craft-Bamboo, and single-seater specialist Campos Racing.
For Target team co-owner Andreas Gummerer, that season was less of a risk and more a calculated plan of making the step up with the right tools for the job.
The result was sweeping both the drivers' and teams' titles, with Target's Stefano Comini seeing off fellow SEAT runners Jordi Gene, Pepe Oriola and Gianni Morbidelli.
"We had done the Seat Leon Supercopa in 2014 and knew that if we were going to compete with the best in TCR, we needed to learn about those cars and go into every bit of detail to get the maximum performance," Gummerer says.
"That's how it started so well. Albert goes into everything in so much detail - he never stops working and he analyses a lot between races, understanding what we did well and what we did badly."
Things were very different come 2016, namely because the team's proposed switch to Opel lasted just one outing following concerns over the Astra's competitiveness. But every cloud has a silver lining and Target ended up running Honda Civic Type R FK2s in TCR Germany, with Files winning the title and successfully repeating it 12 months later.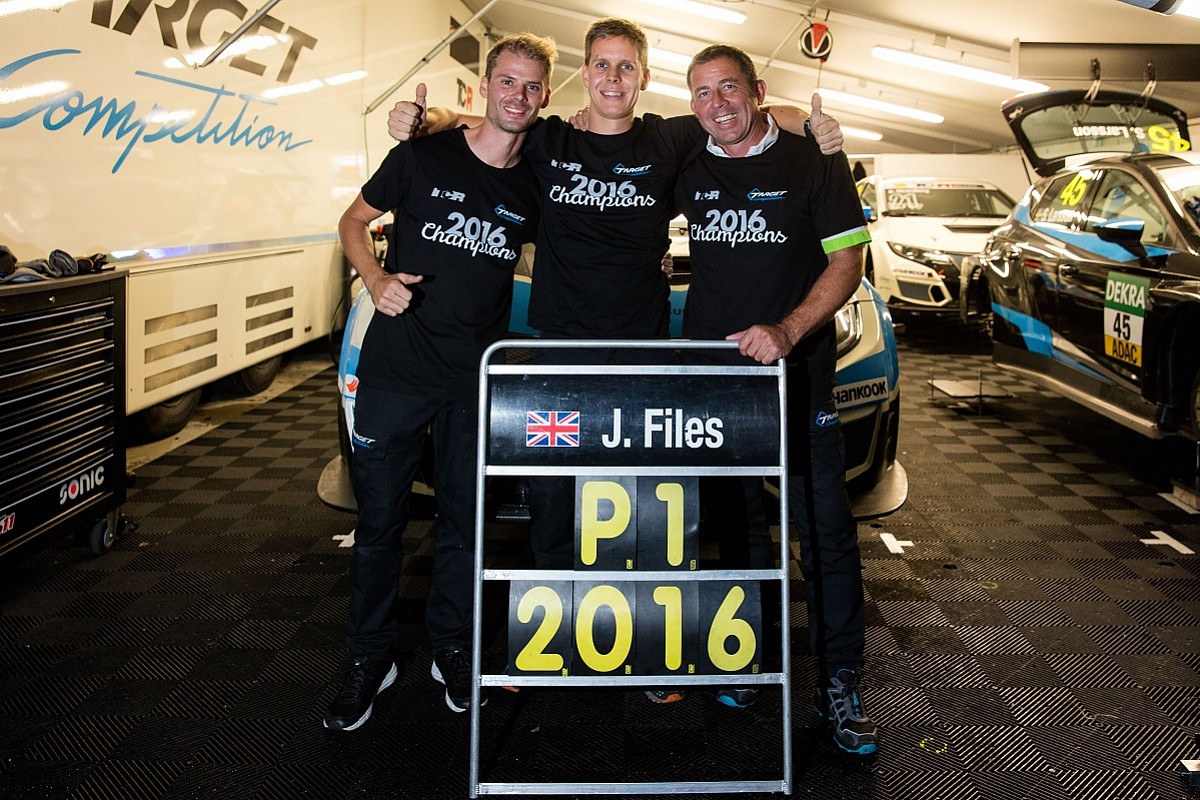 After a middling season away from the team in TCR Europe, running with KCMG, Files returned in the winter of 2018-19 to test the Hyundai i30 N TCR that Target had first used the previous year.
Still unsigned at the time of his first test at Paul Ricard, Files didn't take much persuading, and was not headed in the points after scoring a victory and a second place at the Red Bull Ring in July.
"Albert created some different set-ups off the back of his analysis, which was basically a 2018-spec configuration and a 2019-spec one," Files recalls.
"Knowing the driver is absolutely key for me to make a proper set-up" Albert Deuring
"His analysis was all done over the off-season and translated into two cars, a red and a yellow one. I went out in the red one - which had the new set-up - and came back in to tell him that, whatever set-up it was, it was almost perfect.
"He just replied, 'Told you so'."
For Deuring, it was merely part of his never-ending commitment to finding the best way of making the car fast, something he has honed over his 30-year career to date. That was especially useful this year with five cars to run full-time.
"I analyse permanently what the driver needs and already had my baseline set-up out of this analysis from the year before," Deuring explains.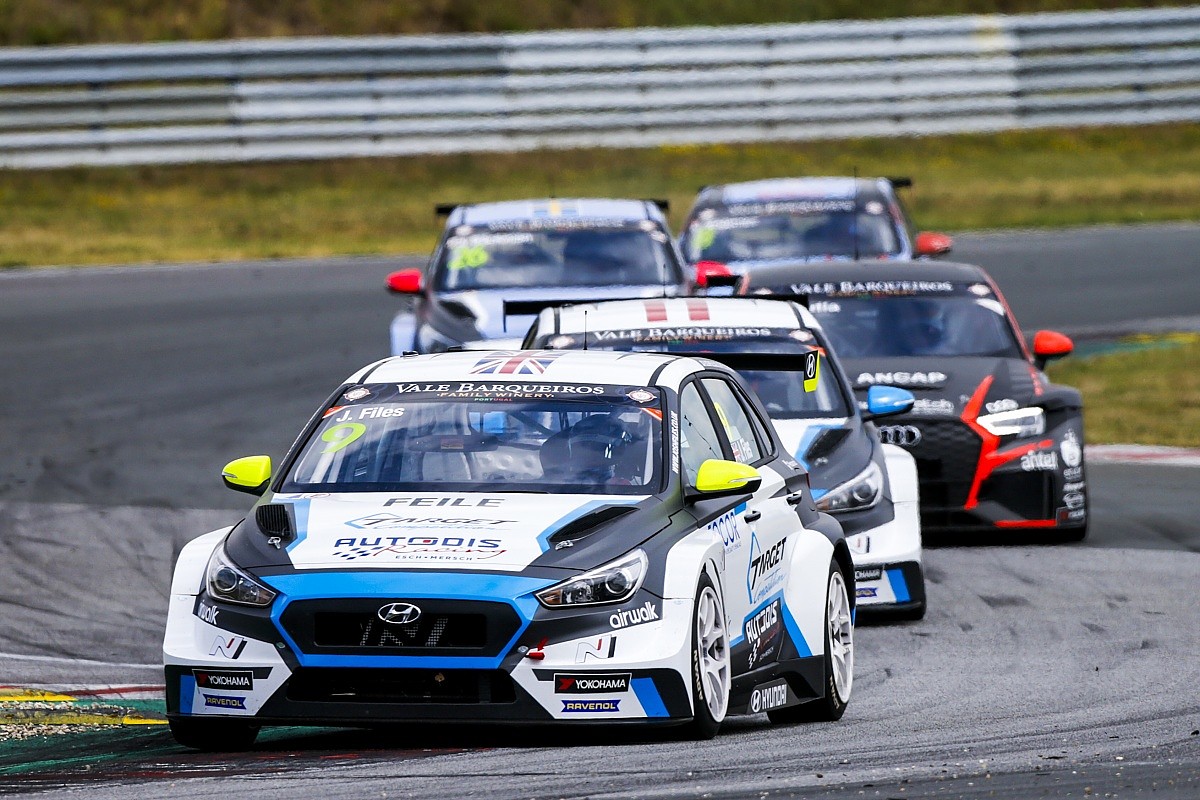 "I knew that there were some more aggressive drivers like [Mato] Homola and also Josh, whereas [Backman siblings] Jessica and Andreas are a bit smoother, so I adapted out of that. Knowing the driver is absolutely key for me to make a proper set-up.
"But in the end, it's teamwork and everything has to work together. For me, it's perfect because the Target guys prepare the cars very well and then I ask for the set-up and the driver has to drive it."
To back up Deuring's emphasis on teamwork, despite running more cars than any other squad in TCR Europe this season - most fielded a maximum of two - Target only suffered one mechanical problem all year (a broken wishbone on Files's car before the start of race one of the opening round at the Hungaroring).
"It's not just one person who makes us successful," Gummerer adds. "It's a combination of everything being done correctly. The cars need to arrive at the circuit well prepared, the set-up must suit the driver, and then the drivers need to make sure they do the right thing on track.
"The mechanics have to also be ready to fix the cars, like in Hungary or when Josh crashed in qualifying at Spa."
Files concurs: "Take those two events and look at what we achieved from what potentially was a very bad weekend - that's helped us win the championship. The mechanics got straight to work to replace that wishbone, got me out for the race and we picked up five points. At Spa, I didn't think the car could race, but I picked up three points."
For an outfit relatively new to touring cars, the team's motto 'we are the target and we beat the competition' has never rung truer in the TCR era. Perhaps if Deuring already had a trailer all those years ago, things might have turned out quite differently.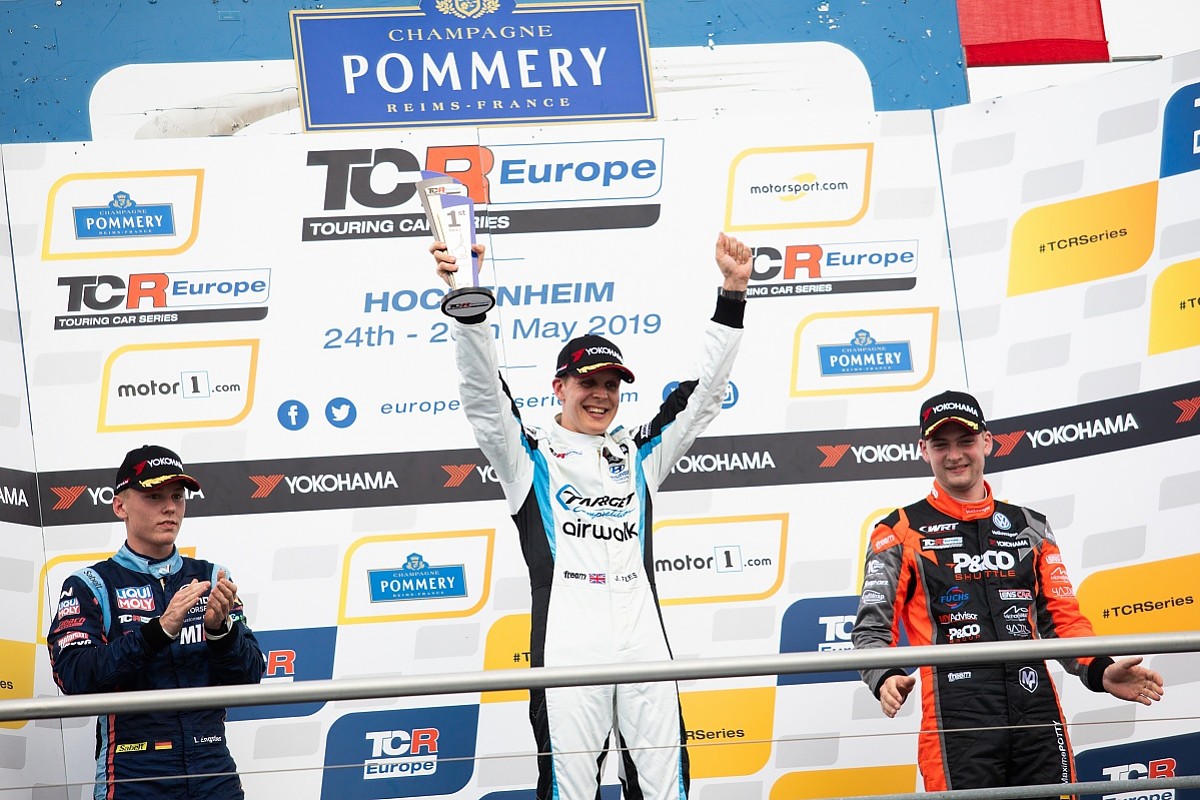 Inside the mind of Target's secret weapon
With more than 30 years of experience in touring cars, from his first forays into the sport during the 'old' DTM in 1989 to the controversial finale to the 2.0-litre STW series 10 years later - when Christian Abt was awarded the title in the court of appeal - Albert Deuring has seen almost everything.
"It's about plus/minus 10% of the components I can change, which is really exciting as I can then try to adapt the set-up within this range" Deuring
For the brains behind the design, build and development of the 2004 DTM title-winning Audi A4, the move to a production formula in TCR, where formal factory involvement is banned and cars are equalised using Balance of Performance, may have seemed like a step down, but Deuring relishes the opportunity to focus on unlocking even finer gains.
"The cars are a lot simpler than the DTM, but at the end of the day they are still cars," he says.
"The nice thing about them is that they are homologated and have BoP, which means they are practically the same.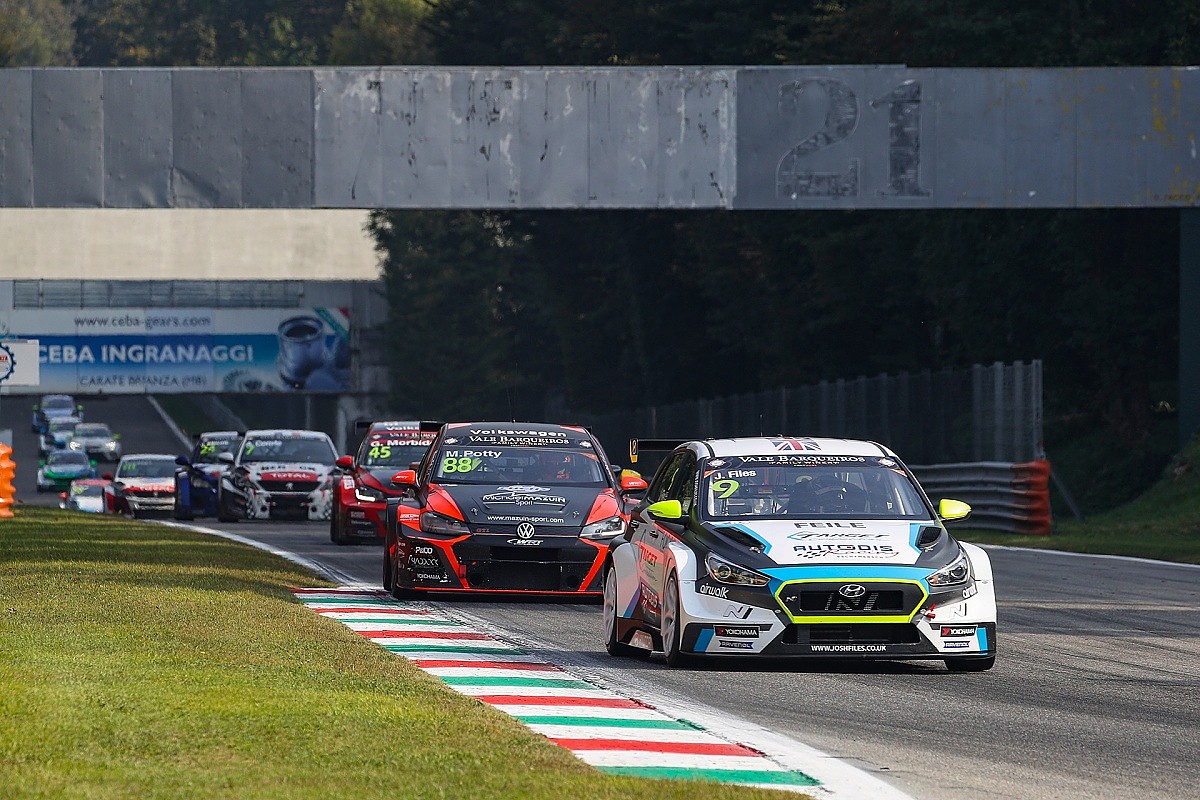 "But getting the most out of them really depends on whether the driver is aggressive or not. Sometimes a car needs to be stiffer or have more camber or less camber.
"It's a relatively small range because it's the same car on the same track, but let's say it's about plus/minus 10% of the components I can change, which is really exciting as I can then try to adapt the set-up within this range for my drivers."
Whereas the DTM allowed bespoke cars to be designed and built, with vast amounts of money pumped into the development, TCR does not cater for such extravagance. Instead, Deuring is given a tiny operating window to make small gains in search of success. He describes his process as quite simple.
"It's always important to have the fastest brand," he says.
"As an engineer, I have my own way of how I think a car should be driven and the driver has their own way. It's not a case of me saying, 'Do this and do that'. It's a nice compromise between the two."