There are three words guaranteed to infuriate and frustrate the average tin-top racing driver: Balance of Performance. The method of artificially restricting a machine so that it sits on a level playing field with the opposition is something that generates anger and confusion in similar levels.
For engineers, there are just two words that can make the heart sink: control parts.
The premise is simple. By mandating that specific elements of a race car's componentry become standardised, it closes down certain avenues that could lead to vast amounts of spending. But on the flip side, it blocks many routes by which creative brains can find ingenious solutions to overcome a car's deficits.
The highest profile category in the UK, the British Touring Car Championship, first adopted control parts in 2001 as the BTC era marked the end of the heady days of Super Touring.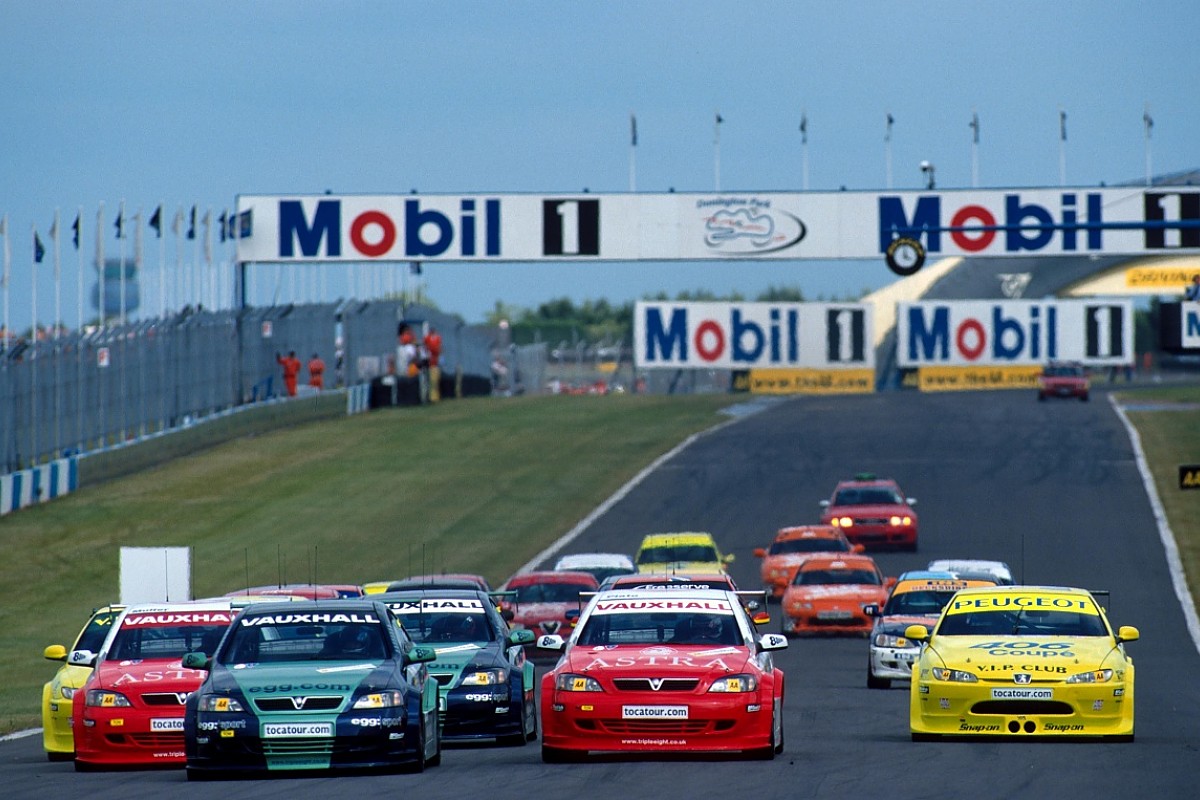 Out went the complex aerodynamics as a host of components were regulated to bring down costs. Brakes, wheels, gearbox and differential were all standardised too in an effort to simplify the engineering under the skin of the two-litre machines and to bring the category back into the reach of more competitors.
Three-time champion Matt Neal joined the BTCC at the cusp of the Super Touring era in 1991 and still races in the series today. His Team Dynamics firm is the supplier of wheels to the category, and so he has an interest in all sides of debate surrounding mandated parts.
"Uprights weren't £1000, they were £3500 each - and I'm talking 20 years ago. That was just unsustainable" Matt Neal
The factory Honda driver remembers the days when the budgets started to go through the roof and admits: "I am a big fan of control components, and that is not just because of the wheel side of things. They keep a lid on the costs and that is important for any motor racing series.
"In the Super Touring days, they were designing minute changes into uprights, top mounts, things like that, and they would do set after set after set. And the uprights weren't £1000, they were £3500 each - and I'm talking 20 years ago. That was just unsustainable.
"It depends what you want to achieve with a motor racing series. Are you going to use F1 as the model, where it is heinously expensive and dull as ditchwater, or are you going for cost-effective, good grids, trying to keep a cap on the costs and spectacular racing? I think having control parts easily provides the latter, without question."
So the revolution came with the BTC specification cars, which were then joined on the BTCC grid by Super 2000-spec machines when they became the prevalent force in European tin-top racing in the first decade of the century. The two classes had their performances balanced to race at the same level.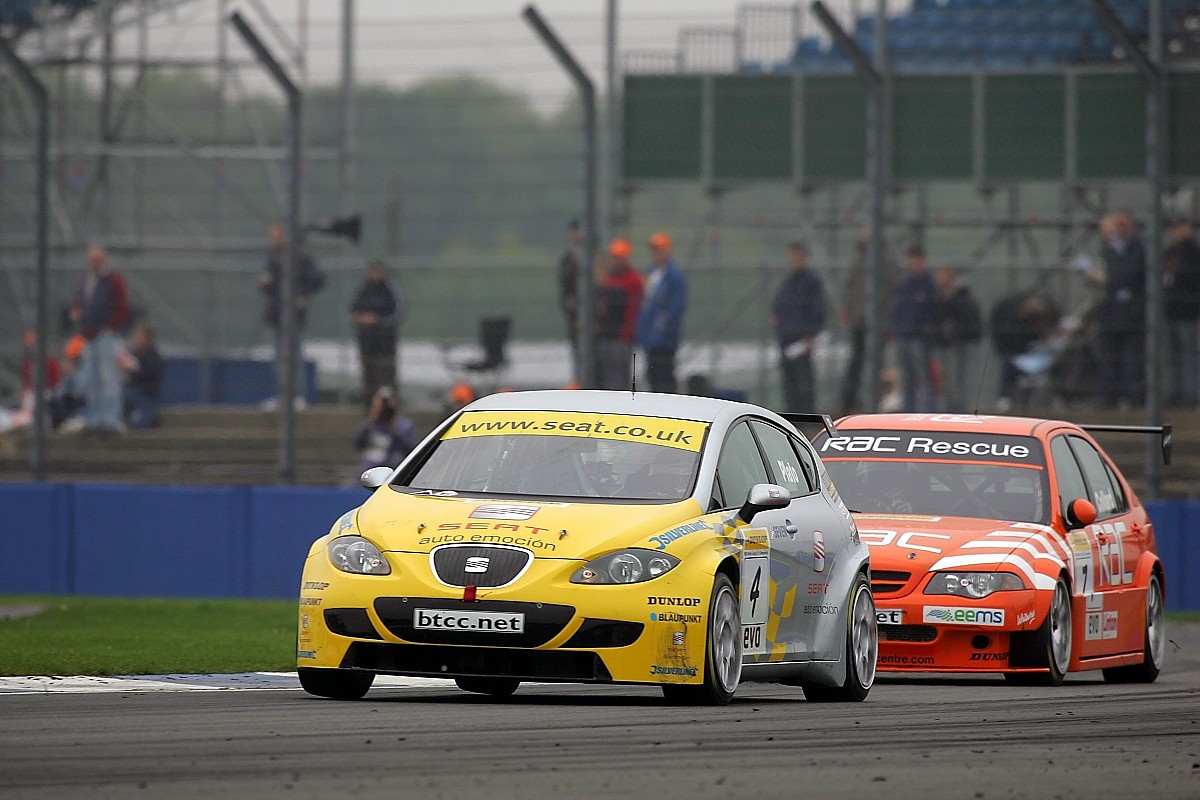 Touring car racing, particularly when it comes to regulations, is cyclical. In 2011, the NGTC regulations were created by tin-top bosses in Britain to future-proof the category. Initially that stood for Next Generation Touring Cars, although that moniker has now been dropped in favour of it just being NGTC ("How can they be Next Generation Touring Cars when they are already here?", BTCC chief executive Alan Gow rightly points out).
Along with the standard Dunlop tyres, the reworked regulations include standardised and supplied brakes, drivetrain, subframe, suspension, power-steering and electronics.
The BTCC also agreed a deal with Swindon Racing Engines to provide an off-the-shelf spec motor which teams could lease for £25,000 - although the price has risen since then to £36,000 when a revised package was introduced in 2017. That bespoke engine is unique to the BTCC.
Designer and engineer Carl Faux was the brains behind the 2017 title-winning BMR Racing Subaru Levorg and knows that the use of control parts is vital to keep tin-top racing healthy. But he also suggests that there could be a downside.
"In the current climate of reduced budgets, less income from sponsorship and increasing costs for the teams, control parts are a good thing," says Faux, who now works with Walkinshaw Andretti United in Australian Supercars.
"It's my belief, however, that control suppliers are, inadvertently, not. The lack of competition in the marketplace pushes costs up but if there are many companies pushing to manufacture a controlled design part - think BTCC regs - then costs can still be kept in check."
Having mandated parts levels the playing field because the teams with the biggest budgets aren't necessarily able to buy a technical advantage. They can't throw money at a problem to make it go away, and the parts that they optimise are shared by everyone else on the pitlane.
Over the course of the controlled parts BTCC - even since 2001 - it is hard to argue that the wrong driver has lucked into a title. The right driver has won, mostly after a scrap with the other leading talents in the category.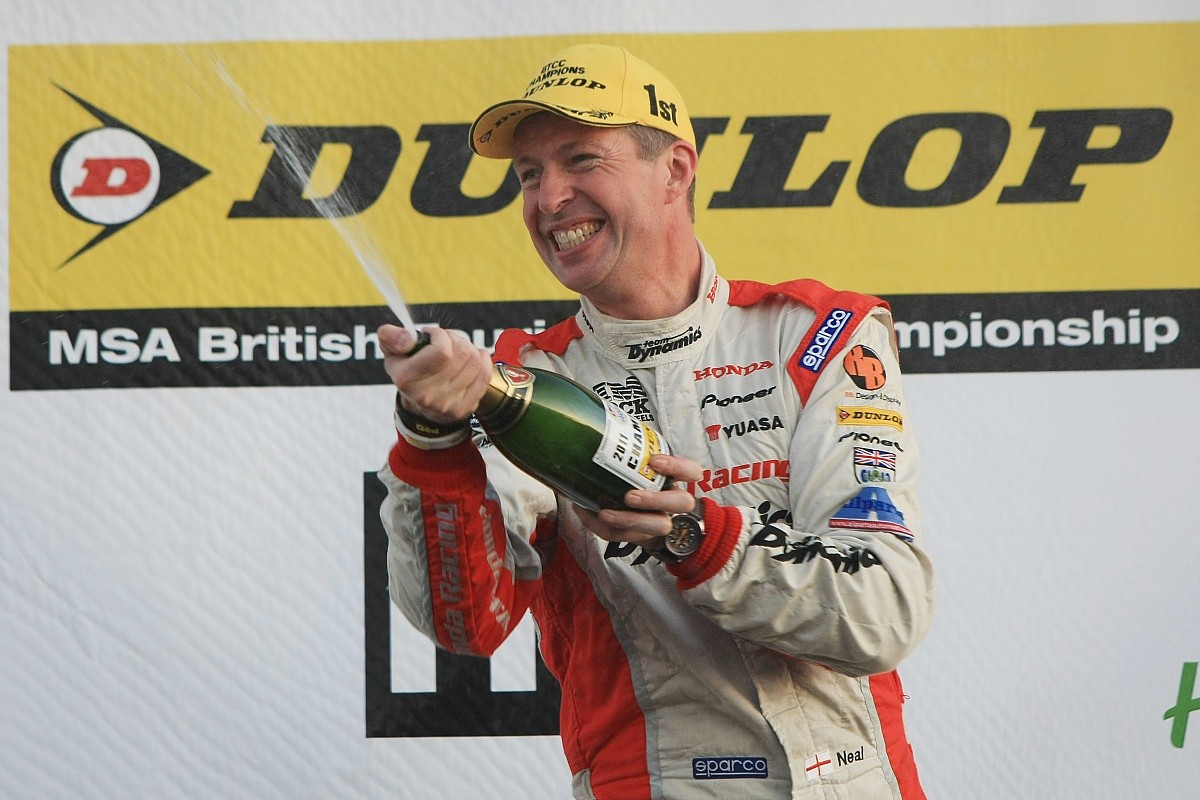 That means that the best brains in the pitlane, the cleverest designers and engineers end up at the head of the pack. Even restricting the parts can't stop the top drivers reaching the peak.
Neal says: "People learn, so teams with lesser ability pick things up as the years go on - although people forget too! But they learn what works and what doesn't, they look back and use history as a guide. People aren't stupid and they do their homework more these days - and that's not just in motorsport, that's in every sport.
"It is all about the operational side now, because there are so few advantages to gain elsewhere" Kevin Berry
"People arrive, even the lesser teams, with the knowledge. Twenty or so years ago, they just used to rock up - some with a Ford Transit van and a trailer. You could do that today, but you would be nowhere at all.
"It's perhaps easier to run close to the front of the BTCC now, but it is harder to stay at the very front because everyone can get there."
Faux agrees that, while it is now perhaps less of a task for some teams to get their cars into a frontrunning window, it is still a challenge to reach the very summit.
"Anyone can luck in, no matter how good you think you are," he says. "I'd rather understand it all, but I will accept the days when it is better to be lucky than good.
"The best teams will always do the best average and minimise the losses rather than have the biggest highs on occasion. So is it frustrating? No, unless it becomes a regular thing."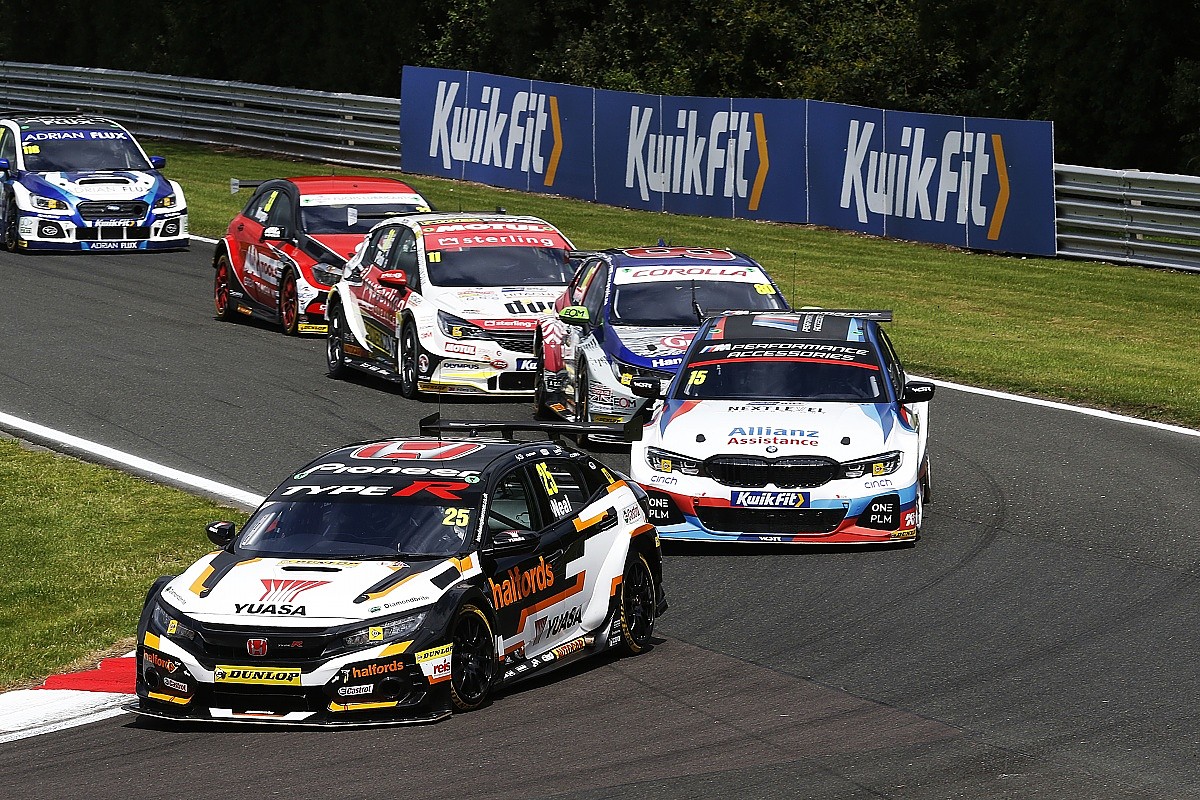 While the cream still rises to the very top, the way a driver and engineer react to each other has developed over the years too. Feedback has to be more precise, and it alters the way the entire teams operate to get the most from the machines.
Kevin Berry is a designer and engineer who masterminded Colin Turkington's 2014 and 2018 championship successes with West Surrey Racing. He followed the Northern Irishman to BMR Racing in 2015, where he worked alongside Faux developing BMR's VW CC and played a significant part in helping the team adapt to the RWD Levorg in 2016, before returning to WSR.
There, he was part of the team involved in the creation of its new BMW 330i M Sport, before moving on to join the Cyan Racing-run Lynk & Co operation in the World Touring Car Championship this year.
"The engineering job is harder, but now you have to look at every other little bit of detail," says Berry (pictured with Turkington below). "That's not just the engineering itself, it's operational - how the team works, how you service the car, all of that stuff, because there is less margin for error.
"You have to make sure that there are no mistakes in any of the processes. It becomes more important because you can't lose a single percentage anywhere.
"You need to manage the people well, look after tyres, manage the sporting regulations, make sure the car is on track as much as it can be. It is all about the operational side now, because there are so few advantages to gain elsewhere.
"It does ramp up the relationship with the driver as well, because that is part of getting every last thing out of the car. If you look at the BTCC now, it is good and it is bloody close and that is a result of the kit that we have. Now it is much easier to come out with a competitive car, but much harder to find any advantage."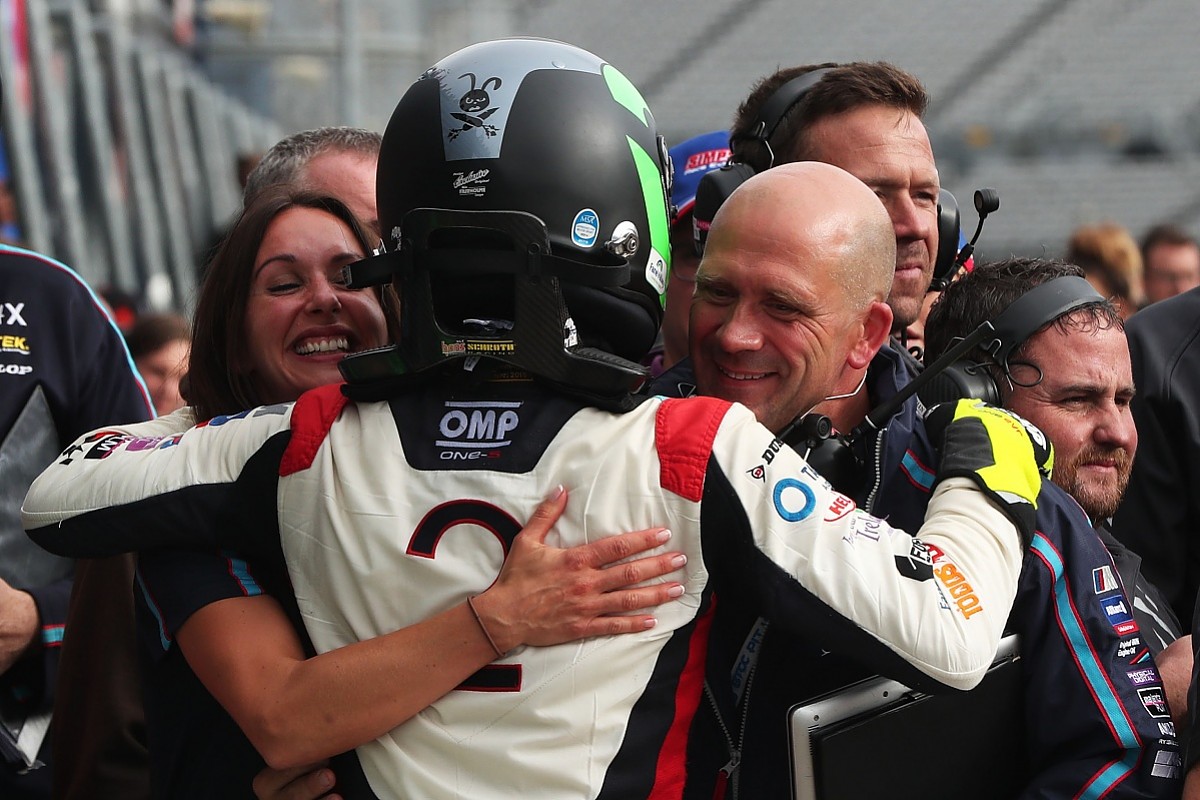 Now in his 28th full season in the BTCC - he contested just two races in 2001 - Neal is still very much at the forefront of the BTCC and is the second most successful driver in the category's history with 63 race wins. He knows that the job is as hard now as it has ever been, but there are areas now that need more attention.
"The best teams attract the best drivers, the engineers go with them, and the mechanics - it's a package," says Neal.
"A lot of it is about attention to detail and not leaving anything on the table. You have to use everything - that goes from the engineering side and the driving side. It means you have to look after all of the small margins."
"Driver feedback is always important, but it's much more so when the differences between cars are smaller" Carl Faux
There are still areas where a smart technical brain can make a difference, but they are perhaps less obvious than they have been in the past.
"Innovation takes on other areas that people do not see or care about. Who cares how their iPhone works as long as it does?" says Faux (below).
"So a lot of energy is put into physics, computers and simulation. Some really cool things are done in this area now, but they're not sexy and don't make for interesting new shiny bits on cars.
"Driver feedback is always important, but it's much more so when the differences between cars are smaller. It's also very important for the driver to not just explain what the car is doing, but to tell the engineer what it needs to go quicker.
"It's amazing how this part gets overlooked and, of course, any car set-up is a compromise."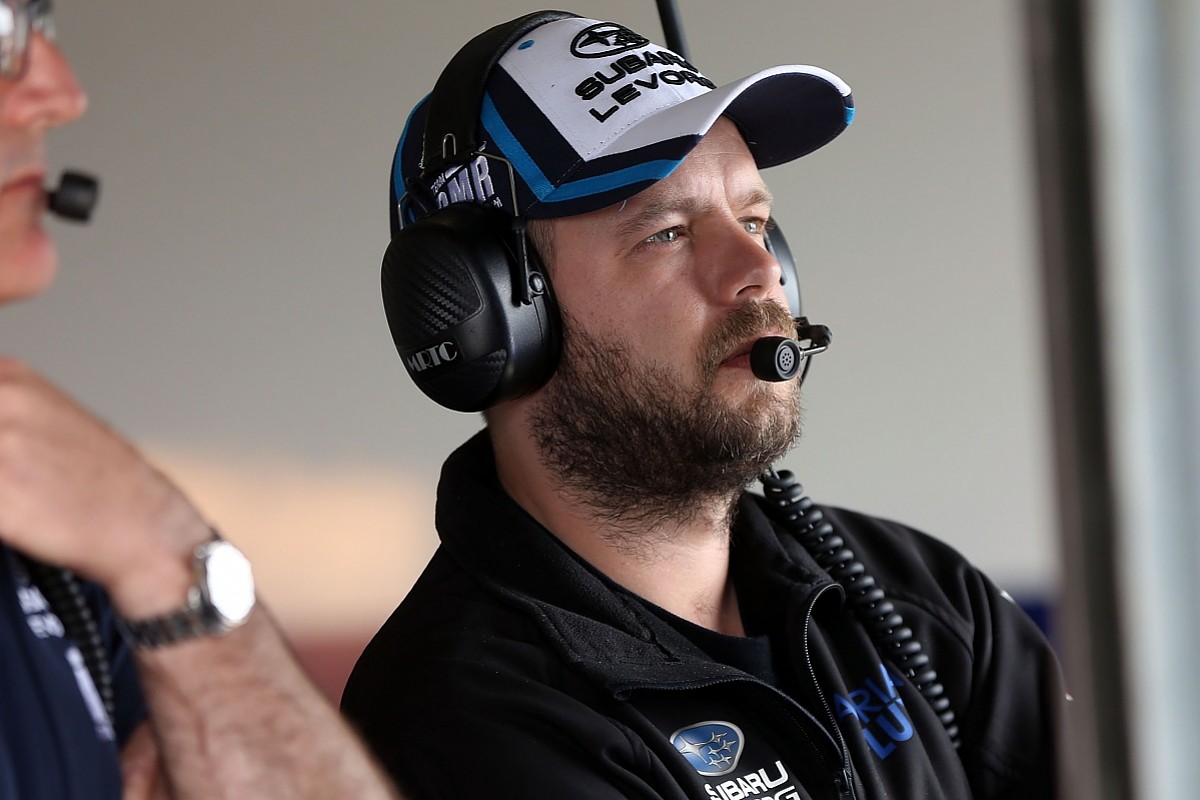 The limited amount of impact that engineers can have in touring cars has led to something of an exodus in terms of engineering talent, and that is a by-product of the limited scope for creative designing and engineering solutions.
There are two ways of looking at it. Some engineers like the challenge of working with drivers, extracting the maximum from the tiny margins that they can work with, but others miss the blank sheet of paper, the freedom and the scope to create solutions that work.
Neal has seen the shift and has his own reasoning as to why it has happened.
"I think some of the real top boys we have now, people like [Team Dynamics technical director] Barry Plowman, Kevin Berry and [WSR designer and engineer] John Waterman, were lower down the pecking order before and they have come into their own now," he explains.
"The real boffins, the real whizz kids - people like David Potter, Ricardo Divila and Ludovic Lacroix aren't around any more. Have they gone because there is better money and bigger prizes elsewhere with more of an engineering challenge? Probably yes.
"But I don't want to take anything away from the engineers now, because they have grown with touring car racing and adapted to the changes we have all had to face.
"Barry and Kevin are practical engineers. They have common sense and they work on optimising their driver, whereas the likes of Potter and Ludo are proper boffins. I'd finish a debrief with Potter, which would take about an hour, and be more drained than if I had just done a race!"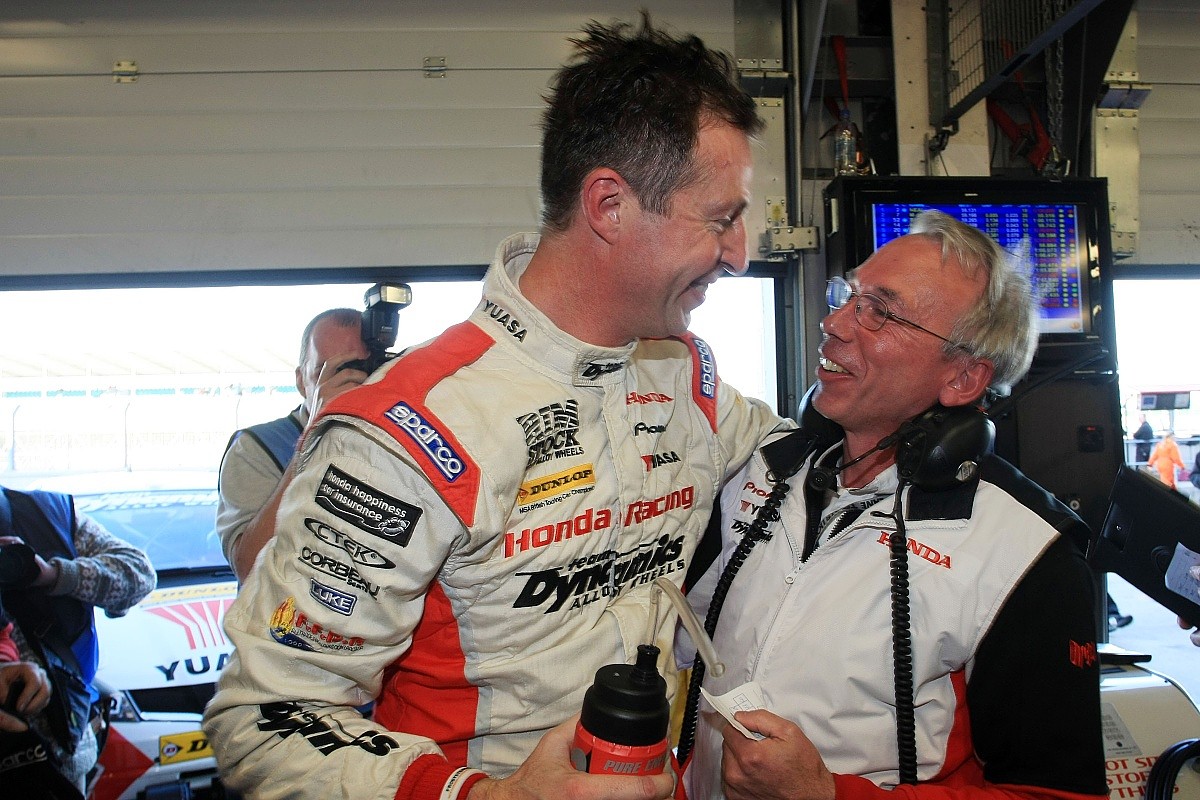 Berry knows that there are many avenues for engineers to explore, and maybe the individual desires of the men themselves will lead then in different directions, regardless of the job in tin-tops.
"It depends what each engineer is into," says Berry. "Everybody likes different things. Some people want to go down the design and development route, which maybe doesn't suit everyone, but you find it in other championships.
"Some people are interested in GT racing where it is as much about strategy as it is about engineering. Some people like being at the coalface, like me. If engineers want more technical challenges, then maybe you have to look elsewhere."
"You can't find the different engineering solutions that you could if it was open, so it requires more engineering skill to get the best out of it" Kevin Berry
For those still at the coalface, the challenges are many-fold. An engineer is, by their nature, a problem solver, and the mandated parts take away many of those inherent problems. Surely this means that the engineer's wings are clipped?
Faux says: "It doesn't take away engineering skill but it does take away design skills and ways to engineer faster designs, if that makes sense. It certainly makes the engineer's job more difficult to get the car as the driver would like and actually quite easy to get it wrong since the differences are so small."
Berry's design skills have been a huge hit in the BTCC this season, with Andrew Jordan and Colin Turkington taking multiple victories in the rear-wheel-drive BMW 330i M Sport. He, along with Waterman and fellow ex-Triple Eight engineer Simon Cumberpatch were the experts tasked with creating the new car, but the control parts take away the freedom they would have had 20 years ago.
"It is a double-edged sword," Berry adds. "It takes away a load of technical freedom and removes the opportunity to use some engineering skills. If you don't have those control parts, you have a blank sheet of paper to come up with innovative ideas and be clever.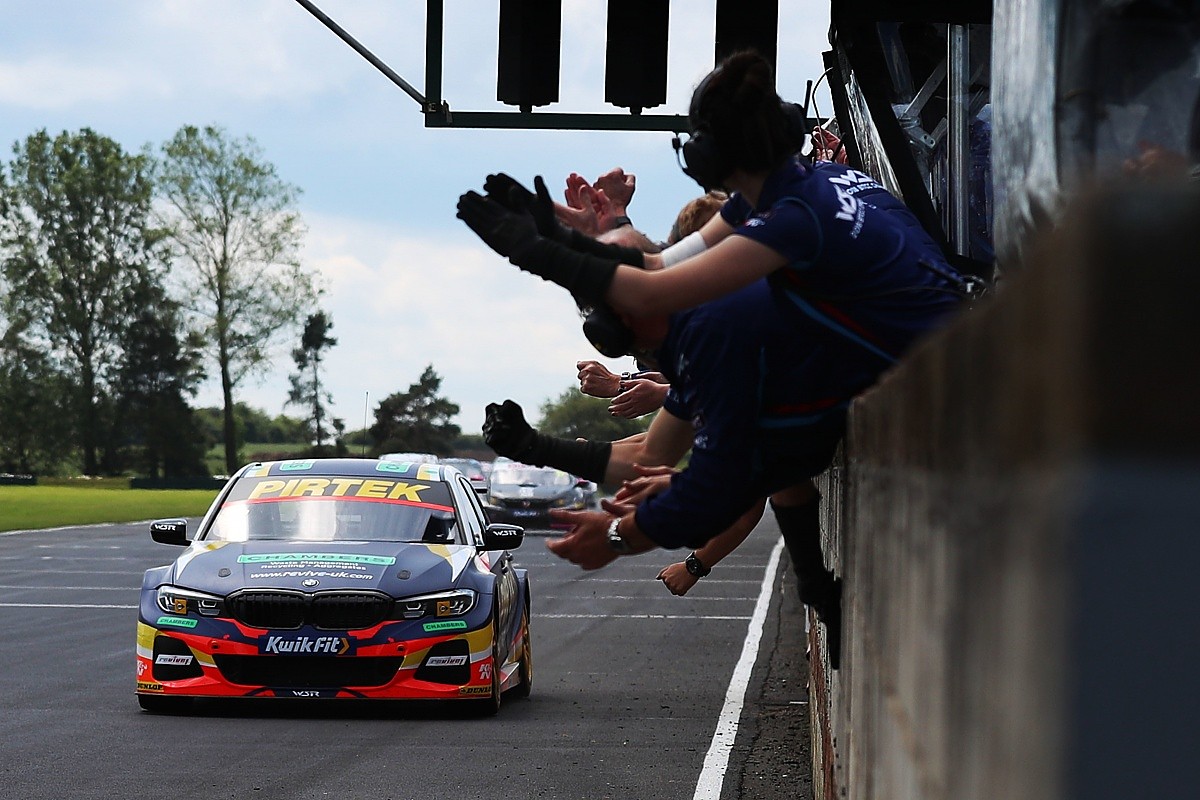 "So yes, it does take away some of the invention and it does take something of the pleasure away from it because coming up with solutions that work can be quite fun. It's great to come up with a device or something that gives you an advantage over a rival.
"The flip side is that it actually makes the job harder, because you can't find the different engineering solutions that you could if it was open. It does, in fact, require more engineering skill to get the best out of it. You can't have any part that is different to anyone else. You have to get every last detail out of the kit you have."
Berry knows that his job can be compromised by the introduction of a host of controlled parts, but he also knows that they are required to make sure that the sport remains healthy. It helps keep people in work and it helps the competitiveness of the racing which, in turn, helps the circus sustain itself.
"If I step back from the engineering and look back to the end of Super Touring, it all kept killing itself," says Berry, who was then a data and design engineer on Triple Eight's Vectras.
"Then you get the control parts and everyone thinks it's shit, but then you get over yourself and you realise that the show is strong, and touring car racing is about the show.
"Going down the control parts route means we have got a grid full of cars and we all have a job. In some ways, its a bit more boring and restrictive, but on the other hand it's the nature of the beast.
"You can sit there in your little ivory tower, mucking around and designing expensive bits on your own with no one to race against - and what does that achieve? People need to realise the game has changed."
This article is from Autosport Engineering - our bi-monthly magazine supplement and regular online series focusing on technology, engineering and innovation