A decade ago Darren Turner was a two-time Le Mans 24 Hours class winner and a factory Aston Martin driver with gigs in GT racing and LMP1. Life was pretty good, but Turner wasn't to know that his racing career would continue so strongly through the 2010s (and yield another success in the French endurance classic in 2017) and saw an opportunity.
The 1996 McLaren Autosport BRDC Award winner had played a key part in developing McLaren's Formula 1 simulator and decided to turn that knowledge to good use by starting a business.
"I was lucky enough to be at McLaren when they started the simulator programme in 1998-99," recalls Turner, now 46. "I'd been doing some aero testing off the back of winning the Award and the F1 test I got from that, and [managing director] Martin Whitmarsh instigated the sim project."
Turner (pictured below in 2001) remained part of the driver-in-loop simulator programme through to 2006, gaining valuable experience at the cutting edge of developments: "Now it's obvious what you do, but then... The hardware wasn't the problem, it was the circuit, car and tyre modelling - the things you can't see, but you really need - they're why you're doing it.
"It was a really steep learning curve. There were days when you'd only get two or three laps, but it was exciting and I enjoyed it.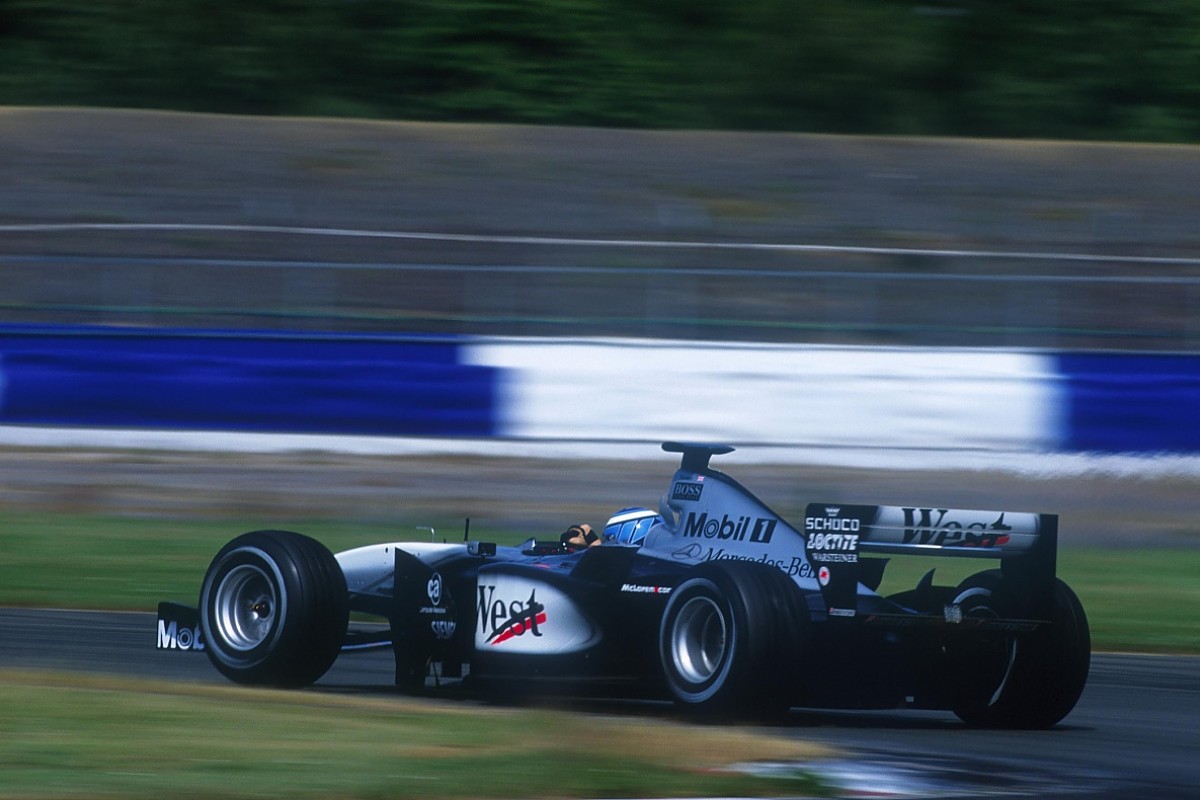 "After a few years the results from the sim started to be trusted. We got the suspension geometry to work for Juan Pablo Montoya's car and the results were proved at a Barcelona test. At that point, every engineer was behind it and it's now as much a part of an F1 team's programme as CFD and windtunnel work."
After becoming a factory Aston Martin driver in 2005 - a position he still holds today - not to mention a British Touring Car race winner with SEAT, Turner was presented with an unexpected challenge.
"Because I had all the experience with the leading technology I got approached by my friend Charlie Hollings, who was coaching an amateur racer called Damien Charveriat," remembers Turner. "He was frustrated that it took him all weekend to get up to speed. He didn't have time for lots of testing, but wanted a way of practicing.
"You never know how long your racing career is going to go on for. Apart from being a mechanic at Jordan, I only knew about driving" Darren Turner
"I didn't know what was in the market for driver development so I did some research. I went to five or six places and some people had some good bits, but nobody had really brought it all together. Some had things you just didn't want and made things expensive. We stripped it back to a basic package that gave good realism without costing ridiculous money."
Charveriat was happy with the result and decided to get behind the project. Turner also got some backing from friends and Base Performance Simulators was born - and is 10 years old this month.
"It's a bit longer than 10 years ago in terms of when the company was formed, but August 2010 was when we moved into the first unit and started operating," adds Turner.
"Part of it was that you never know how long your racing career is going to go on for. Apart from being a mechanic at Jordan, I only knew about driving. Running a business is a good education!
PLUS: Why loyalty is racing's most undervalued attribute
"It's been an up-and-down journey. The bit I love is the tech stuff, the improvements. The admin is the most painful thing in the world, but it's crucial."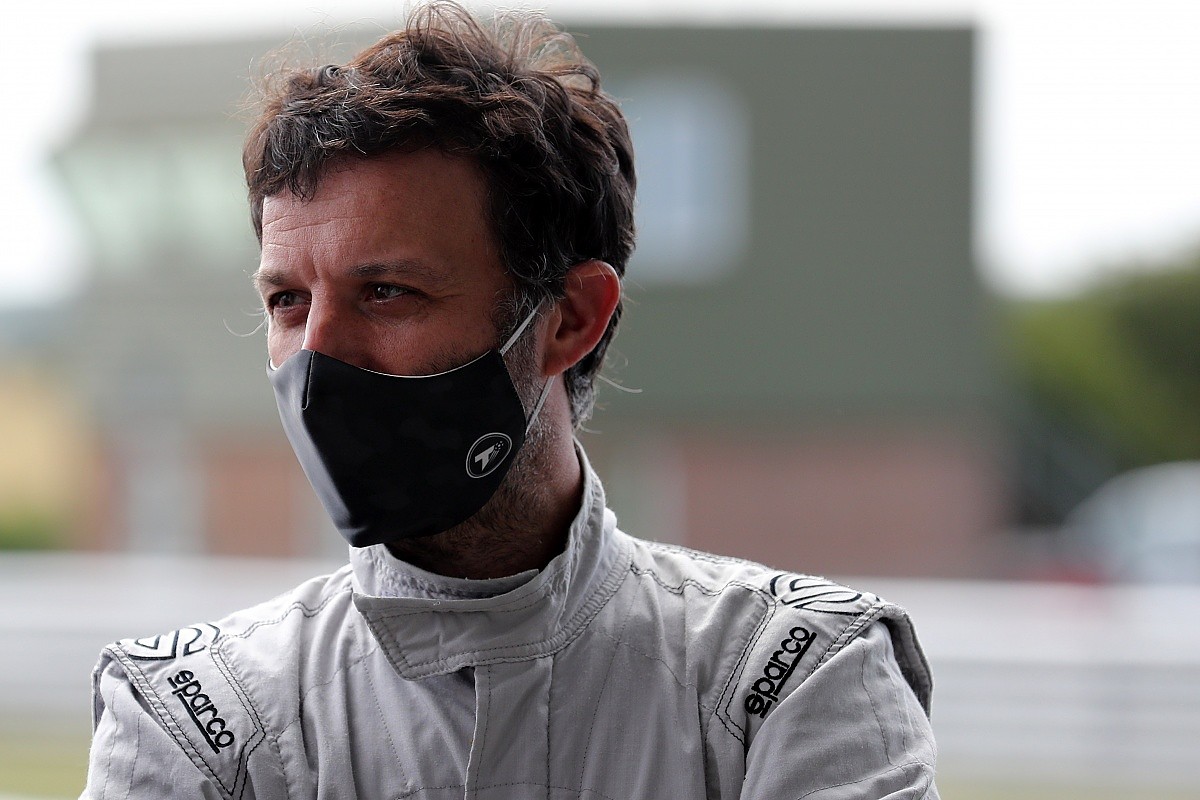 Two main parts of the business, which soon moved from its original unit to farm premises just outside Banbury, developed. The first was the in-house simulator that teams and drivers can come in and hire, and the second was manufacturing and selling sim units.
Developing a motion platform and introducing a second, GT, simulator were key moments.
"Everything we did initially was in single-seaters and as time has gone on GT racing has boomed," says Turner. "Adding a GT sim was a big turning point. Now it's probably 50/50 in terms of rental."
Hundreds of drivers have now been helped by work at Base and for several years the company provided the simulator assessments for the McLaren Autosport BRDC Award. Turner is currently a judge for the renamed Aston Martin Autosport BRDC Young Driver of the Year Award.
Base started 2020 in better shape than ever. As with many businesses, the fallout from the coronavirus pandemic has given the company its biggest challenge to date, but there have been opportunities too, thanks to the rise of Esports. Turner estimates Base has produced around 20 simulators this year.
"The rental side of the business - people hiring our sim per hour - stopped," confirms Turner. "But people wanting sims at home to enjoy, Esports went crazy. We've got lots of new customers over the lockdown period, drivers such as Dario Franchitti, Jason Plato, Karun Chandhok and Steve Soper. Steve went from hating it - because it made him feel ill - to getting something he can enjoy racing with.
"We've recently released the Blade, aimed at providing a highly capable rig at home. Esports stuff is very current at the moment!"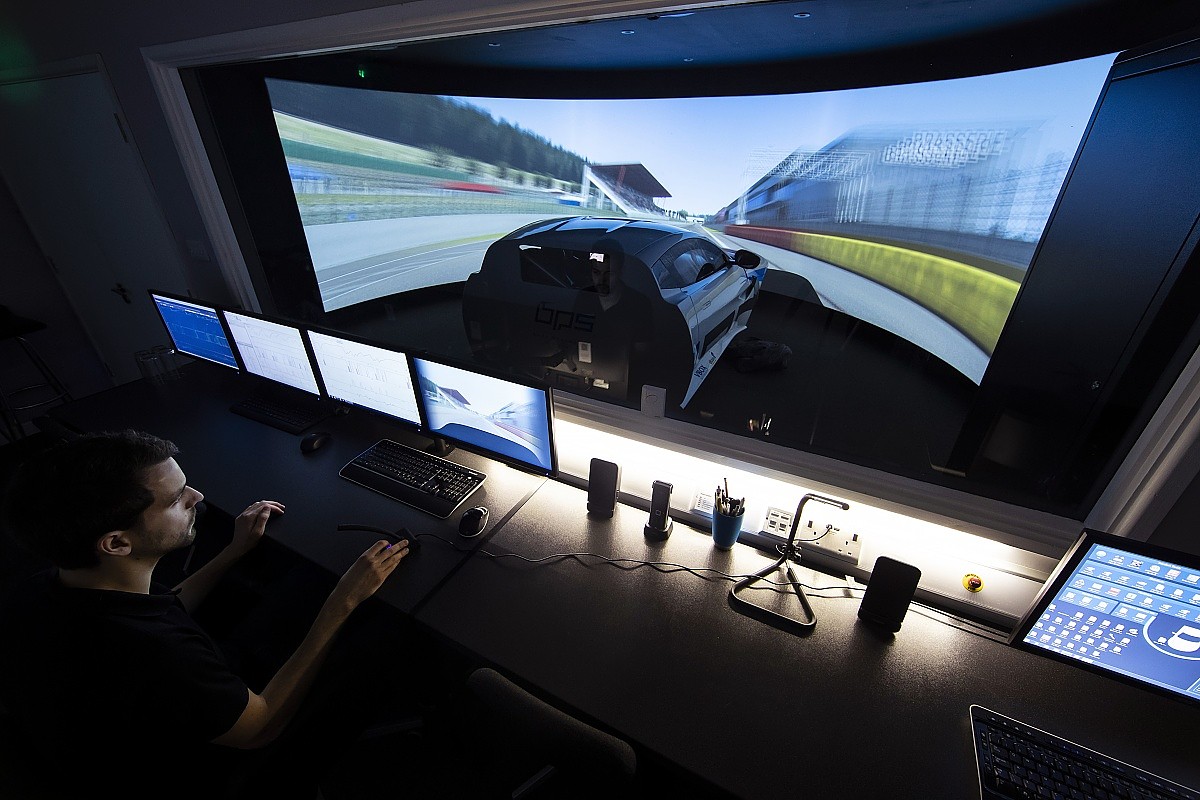 Dave Walters and Robin Bailes provide tech support for the in-house simulators, and Turner envisages needing to expand the team to assist customers with home sims. Base has even started running informal competitions for its customers.
"What we noticed is that to be competitive you have to be putting in a lot of practice," explains Turner. "Most of us can't devote that much time, so we've started a friendly race night. At 7pm we tell them what the car and circuit is, at 8pm we qualify and then we race.
"We're never going to get through Turn 1 in one piece, but we get the leader to slow down and then we go racing again. If there's another shunt, we just get on with it - at least we tried!"
Which also sums up Turner's willingness to take a chance 10 years ago; he tried. And succeeded. His racing career is far from over, but Base means Turner should still be playing a role in motorsport long after he hangs up his helmet.