It is often held that the mark of a truly great driver lies in their ability to win with different teams, but knowing when to stick and when to twist is an art in itself.
Over 60 years on from his fifth Formula 1 world title, Juan Manuel Fangio's record of winning with four different constructors is unlikely ever to be beaten, as huge advances in engineering have made it significantly harder for a driver to have an instant impact at a new team; only three times in the past 30 years - Ayrton Senna (McLaren, 1988), Alain Prost (Williams, 1993) and Kimi Raikkonen (Ferrari, 2007) - has a driver managed to win the world championship in his first season with a team.
Although 68% of drivers who have won more than one world championship did so with two or more constructors, flitting from team to team in search of success is a path strewn with risk, no matter how talented the driver. As Fernando Alonso has discovered, the grass isn't always greener on the other side.
Showing patience and loyalty is unfashionable in a sport that puts a premium on individual success, but drivers who choose to dedicate the best part of their careers to one brand rarely go unrewarded.
Just ask Bernd Schneider. Equally adept across touring cars and sportscars - as proven by his 1997 FIA GT title to go with his multiple DTM honours - Schneider has been a part of all of Mercedes' major motorsport programmes since '91 barring F1 and CART, only missing out on going to the States because then-Mercedes motorsport boss Norbert Haug wanted the '95 DTM champion to race in the revamped series for 2000 and scuppered a test with the Mercedes-powered PacWest team.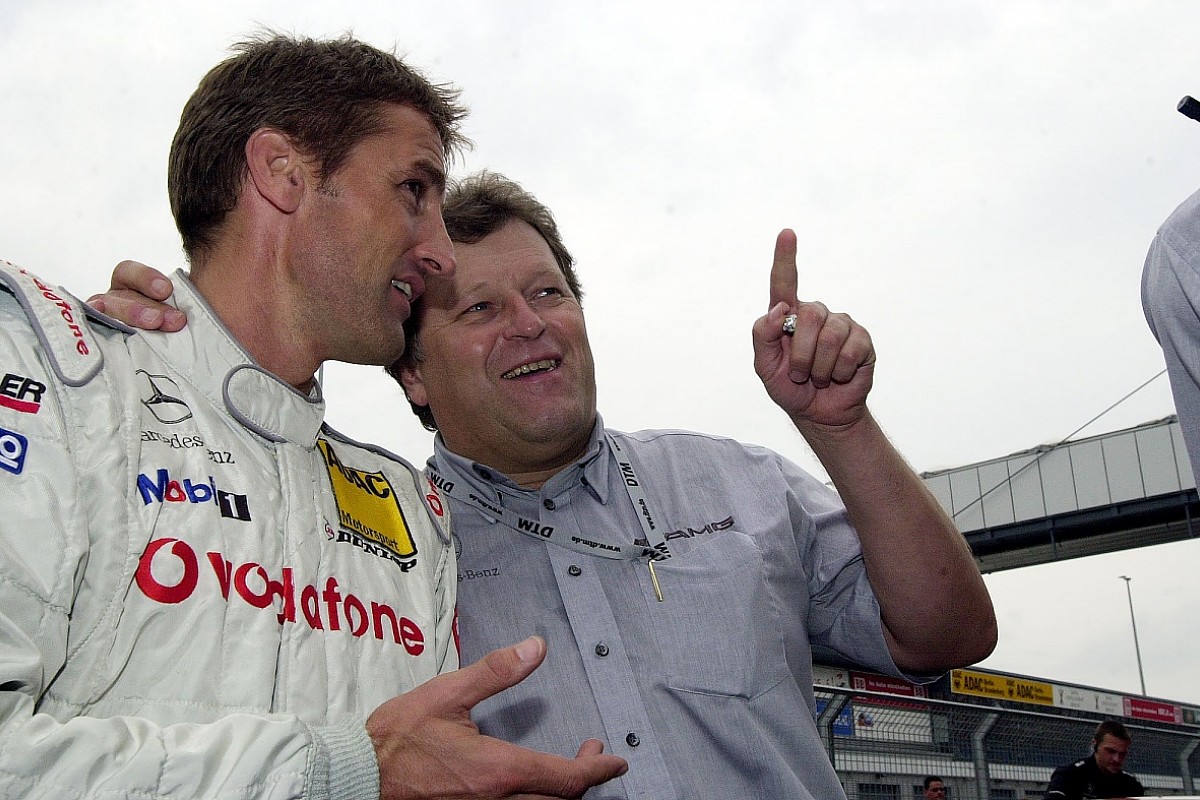 "In 1999 after Le Mans I went over to the US," recalls Schneider, whose dalliances with F1 were limited to sub-par Zakspeed and Arrows equipment.
"I made a seat in [Mauricio] Gugelmin's car. I was really looking forward to the test, but two days before it started, Haug said we had to come back immediately. He was too scared I would like to stay there!"
Despite having no other racing options on the table for 1999, Schneider obliged and won three DTM titles in four years, then added a fifth in 2006. Legendary status cemented, Schneider called time on his glittering career amid huge fanfare in '08, but returned just a few years later to support AMG's Customer Sports programme and enjoyed a stellar '13 in which he won endurance races in Dubai and Abu Dhabi, and at Bathurst, the Nurburgring and Spa.
Now 53, Schneider has one eye on a supporting role in the not-too-distant future, but remains active in GT racing and won the Nurburgring 24 Hours for a second time in 2016.
"As a driver you have a value, but that value isn't guaranteed forever - you've got to keep earning it" Darren Turner
"I think it doesn't happen very often in motorsport that a driver is connected that closely with one brand, because in motorsport things happen quickly and the relationship can change," he says.
"When I finished Formula 1 at the beginning of the 1990s and I got an offer from Mercedes, I was really proud to sign the contract and I thought, 'OK, if I'm good enough I will be here for the long-term.' But I did not expect that it would be the lifetime."
Although there have been downs as well as ups - Schneider was part of the disastrous Le Mans programme in the late 1990s that ended with Peter Dumbreck cartwheeling into the trees - he describes the set-up as "really close, like a family".
If that's perhaps unsurprising after almost 30 years of service, it underlines that when mutual trust exists between team and driver they can focus on performing to their best in the car, giving accurate feedback and building a rapport with the engineers. Once these relationships have formed, the benefits of staying put can often outweigh the uncertainties that may come with a pay rise or the nebulous promise of a more central role elsewhere.
That's certainly the opinion of Nissan stalwart Michael Krumm. After two decades representing the make - including 11 straight years with the factory NISMO team in Super GT - the 2011 FIA GT1 world champion is one of Nissan's most trusted development drivers, and in recent years has been involved in projects ranging from road cars to Australian Supercars and Ben Bowlby's radical DeltaWing.
"It's good that after so many years I get listened to and they trust my opinion," says Krumm, who joined from Toyota to take up the offer of racing a works Nissan in the German Super Touring Championship in 1998.
"Imagine you change and you're at the end of your thirties, then you have to start from zero. And you have already the other guys that are a long time there, so you have to be faster than everyone, cleverer, better with development... you have to be better than anyone for many years to build that base of trust. Changing to a different manufacturer is always a risky thing."
But even if a driver is comfortable in a team and wishes to dedicate their future to them, the decision is not theirs alone to make. If it is to last, the arrangement must work for both parties, so drivers must continue giving their best to justify their place.
"As a driver you have a value, but that value isn't guaranteed forever - you've got to keep earning it," says Darren Turner, a fixture with the Prodrive-run Aston Martin Racing programme since it began in 2005.
"The journey has been magic, it still feels like Peter Pan living my childhood dreams, but it's a two-way thing. There's a big marketplace for drivers and there's only so many jobs there, so you've got to make sure that you're giving 100% year in, year out, because there's always someone else who will be more than happy to take your place."
Japan-based Krumm believes loyalty is more culturally prevalent in his adopted homeland, but even there job security can never be taken for granted as motorsport is inescapably a results-driven business.
"It's a two-way street," he says. "The manufacturer has to be loyal to you too - many guys don't get the opportunity like Frank Biela did [at Audi], or Schneider, or myself."
Aside from the performance benefits of having a driver who knows exactly how a team operates and can serve as a benchmark to compare others against, it is also in the manufacturer's interest for the long term to build around a driver to sell the merits of loyalty to road-car customers.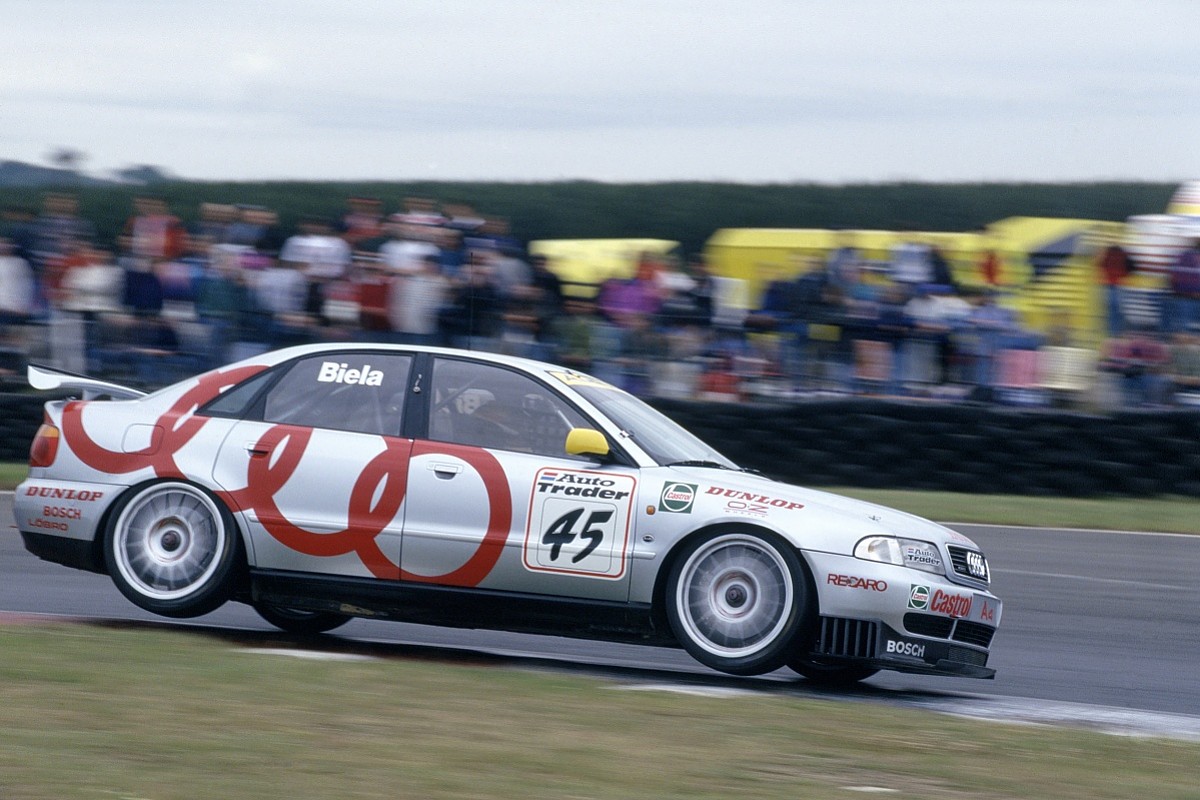 Not every driver will be worthy of persisting with - as sometime Minardi racer Nicolas Kiesa's fleeting one-race spell at Aston Martin in 2006 proves - but once a candidate that ticks all the boxes has been identified, manufacturers will invest a lot of responsibility to keep them busy and often do so by promoting from within, a luxury not available to privateer teams with no ladder structure in place.
Audi adopted that approach with great success at the turn of the century when the banning of four-wheel drive in touring cars prompted a switch to prototypes for 1999. As an integral figure in the firm's successes in the '90s, winning domestic titles in Germany, France and the UK, Biela could reasonably expect to be a part of this, but was concerned Audi would instead call on established prototype drivers to lead development.
The reality was more a mixture of the two, with Biela and fellow touring car aces Emanuele Pirro and Rinaldo Capello installed alongside Perry McCarthy and 1997 Le Mans winners Michele Alboreto and Stefan Johansson at Sebring.
Biela repaid the faith placed in him with five Le Mans victories, each shared with Pirro, who achieved a new record of nine podiums in a row between 1999 and '07.
"That was something very nice from Audi that they trusted enough in our abilities and we had the possibility to grow with this project," says Biela, who is still contracted as a brand ambassador. "For a very long time I was always doing the first rollout. From both sides, there was a lot of trust in each other and it helps a lot, especially developing new things.
"If you look at the very big manufacturers, they stick to the same guys, because it makes working easier. When you get new drivers, new engineers, it always takes a while to find a good way to communicate.
"Very quickly the test season is over, so you're struggling for the first half of the season and you waste one year. Relying on things you know or set-ups you know can sometimes be an advantage."
This is true for all levels of motorsport, right up to the famously ruthless world of F1 where, as Biela puts it, "five or six years [with a race team] is a very long time".
Never known for being very patient when it isn't winning, Ferrari is often criticised these days for its lack of ambition in persisting with Raikkonen - only last year, president Sergio Marchionne lambasted the Finn for being an occasional "laggard" - but while he represents a conservative choice, his retention underlines how there are many ways to earn trust.
"The manufacturer has to trust you on many decisions over many years," says Krumm. "Building up that relationship and having good feedback over many years slowly builds a huge base of trust from both sides, so the manufacturer says, 'Let's keep him on.'"
Looking beyond the underwhelming results, Raikkonen's experience is invaluable in the limited pre-season testing period, his technical feedback is among the best on the grid and he is a non-political foil for Sebastian Vettel. Although his best days may be behind him, Raikkonen's pole in Monaco last year showed he can still hit the heights of old, and until Ferrari protege Charles Leclerc has finished his education at Sauber, the Prancing Horse could do much worse than use Raikkonen to keep the seat warm.
At a time of great uncertainty in motorsport, long-time Audi ace Frank Biela laments that loyalty is becoming "less and less" important
Proponents of young talent getting a chance will likely remain unconvinced, but from the manufacturer's standpoint there is much to be said for a quick driver who won't rock the boat and is happy to put the team first.
Turner learned the ropes from one of the best in his early days at Prodrive alongside David Brabham, and believes the art of compromise has been a key factor in his longevity.
"I think the reason it has worked so well is being low maintenance, jumping in and doing the job consistently year in, year out," he says. "I don't think I've ever been seen as political - I'm not really that interested.
"As drivers, we're just another element of the team and we have to work as part of that team. There's a lot of compromise in sportscars because quite often you'll have a team-mate that needs more track time or a few more runs on the new tyre and you need your team-mates to give you that benefit as well when you need it.
"Having that as a skillset, as in you can make the most of that compromise, I think is a winning attribute to a good team player."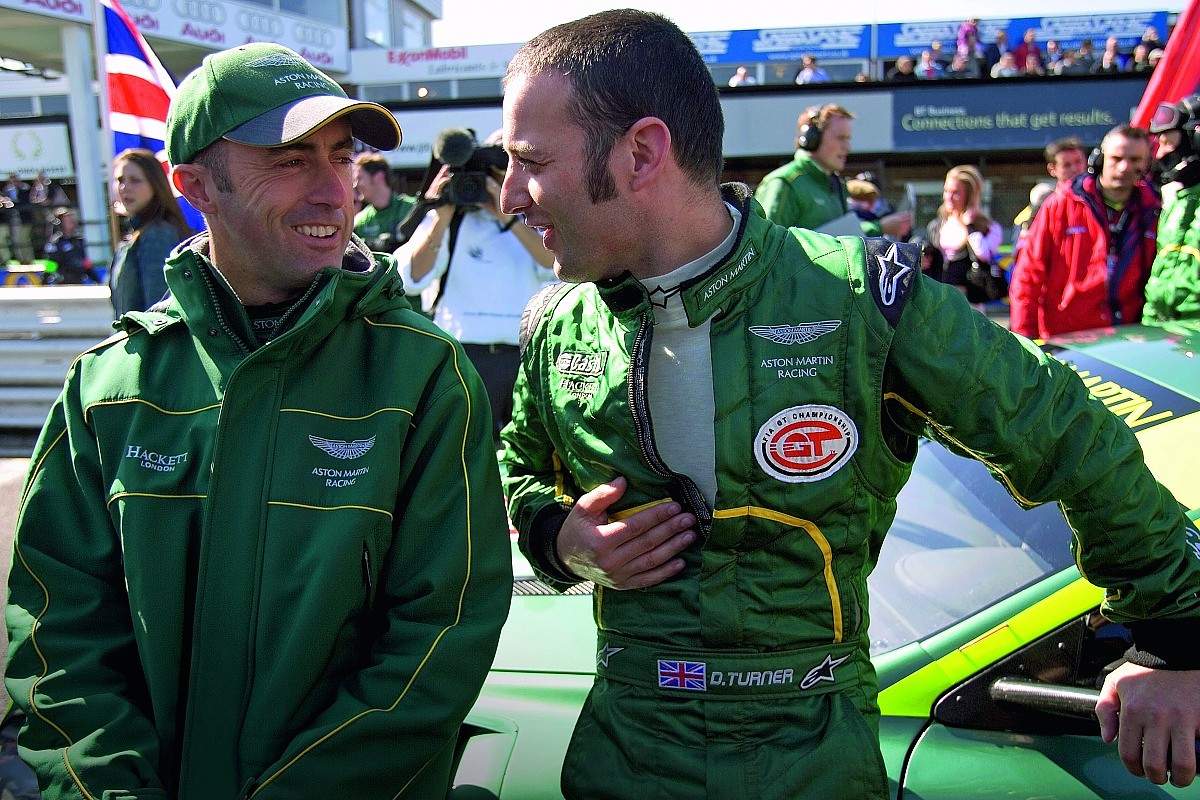 At a time of great uncertainty in motorsport, with the World Endurance Championship and World Touring Car Cup entering transitional seasons and the DTM facing tough questions of its own, Biela laments that loyalty is becoming "less and less" important, but for as long as manufacturer stalwarts such as Schneider continue to fly the flag, it will never completely disappear.
When quizzed on the great disappointment of his career, the Le Mans debacle in 1999 that led to Mercedes' indefinite withdrawal from the epicentre of sportscar racing, Schneider's response is telling.
"I had pole position in 1998 and I was really disappointed when we retired after two hours [a steering-pump problem led to engine failure]," he says. "But even after '99 when I realised we never would come back to Le Mans, it was not the end of the world.
"It's just something that happened."
Time is a great healer, but you'll find no stronger manifestation of loyalty than in those five words.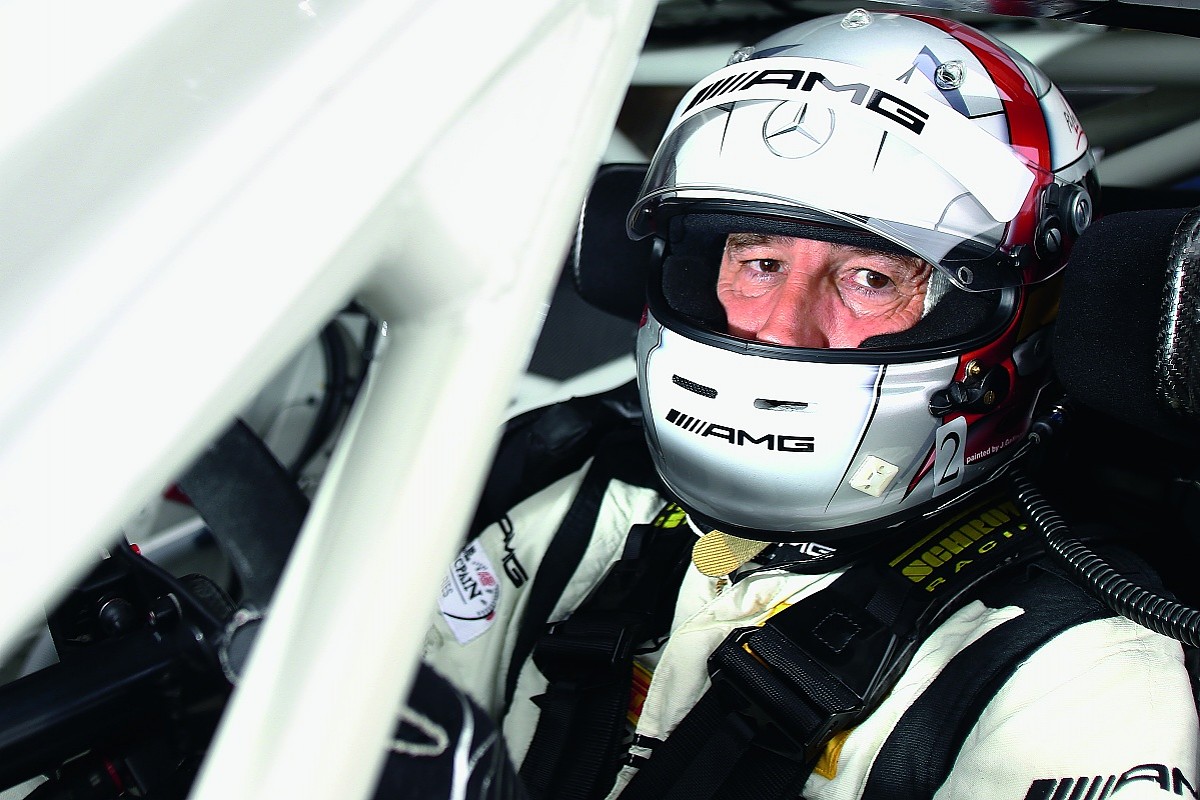 The perks of loyalty
Gordon Shedden's decision to leave Team Dynamics and the British Touring Car Championship after 11 years and three titles demonstrates that sometimes even the best of partnerships can run its course.
The eternal question of how to keep a driver satisfied is not easy to answer - a winning car and universal popularity in the team was not enough for a manufacturer-backed squad to keep Shedden - but it is clear that manufacturers with a presence across different categories have an advantage over their independent counterparts in this respect.
BMW employs a pool of works drivers who interchange freely across its programmes in touring cars, Formula E and GT racing, but has also been open to allowing its drivers to race for other brands when they are not in direct competition.
Reigning Porsche Supercup champion Philipp Eng had only been with BMW a matter of months when he was called up by Porsche for Le Mans in 2016, while colleague Alexander Sims was given permission to race a Lamborghini in British GT the same year (pictured below).
BMW is certainly not the only brand to take advantage of a flexible approach, which helps keep drivers motivated while also giving them ideas of how to improve their own team.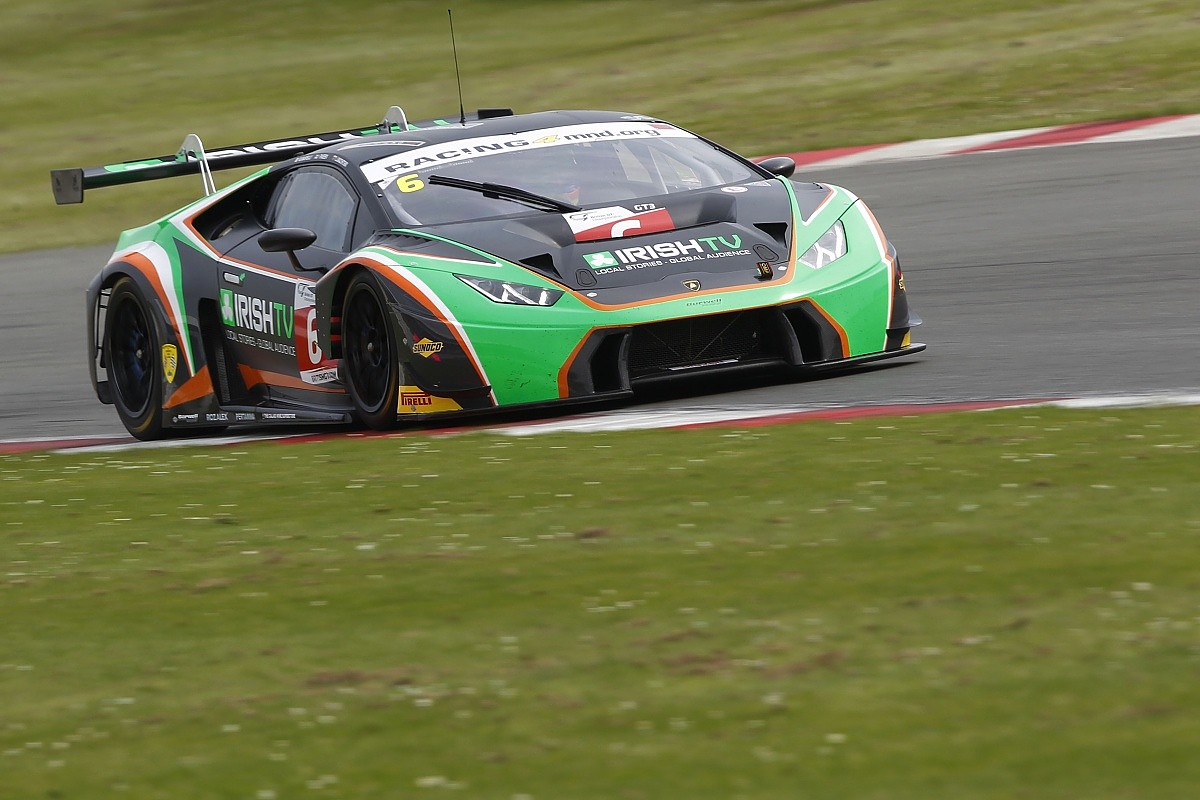 Works Nissan driver Krumm finished third at Le Mans in 2002 in a one-off appearance for Audi and relished seeing how the Joest team operated from an insider's perspective.
"It's interesting when you work with one manufacturer [to see] how the other manufacturer goes about things," he says.
"NISMO wasn't involved in LMP900 at that time and I got called up by Audi. For them it was good because they didn't have to take care of me for the whole year, they could draft me for just Le Mans. I remember it only as an awesome positive experience."
As Aston Martin moves away from running a normally aspirated engine for the first time in the World Endurance Championship era, Turner's experience of driving a turbodiesel SEAT in the BTCC in 2006-08 alongside his Aston commitments is once again paying dividends.
"It does give you an opportunity to see how other teams run a race weekend, and what the engineering level is at different teams," says Turner, who also contested a part-season alongside Krumm with Nissan's GT1 programme in 2009.
"It's a good thing to have drivers that are moving around, and it's good to have drivers that are a mainstay to a programme for consistency and an understanding of how your team is working."