ITR boss Gerhard Berger says the DTM is working on adding a hybrid element to its current Class One engines.
Berger made it clear last year that he was not interested in pursuing hybridisation simply for marketing purposes.
The DTM's switch to turbocharged Class One engines this year was made because it was road-relevant for BMW and Audi, and also helped the series foster a closer connection with the Japanese Super GT series.
Berger said the introduction of a hybrid element would be for "2021, '22, [or] something like this".
When the World Rally Championship's consideration of hybrid power and Toyota's World Endurance Championship LMP1 programme were put to Berger, he said: "We are going to also have hybrids.
"That's an aspect [of the DTM's future]. We don't want to go further than that [with alternative power].
"I don't think it will influence the show. But it's something that is necessary to have with [the growing trend of] city cars.
"We will make it in a way that does not increase costs, and will not influence the show."
When asked by Autosport if the DTM's manufacturers were pushing for a hybrid switch, Berger said: "No, I think the hybrid power [demand] comes from every side.
"Even sponsors today say they need to connect with these projects that have a green [message]."
It is understood that the more compact and efficient Class One engines were designed with the potential for a hybrid element to be added.
Asked if a hybrid switch would be made easier by the current engine, Berger said: "Yes. The hybrid [element] was always going to be [easy to add].
"We have space in the right places and the question now is to have the right standardisation because if you open it [up to development], it costs money."
Audi motorsport boss Dieter Gass told Autosport that he "fully agreed" with the importance of a hybrid engine.
"It's something we are looking at and need to look at," said Gass.
"Exactly how that will be realised, we need to be patient before we get a solution.
"We will most likely be looking into a standard component."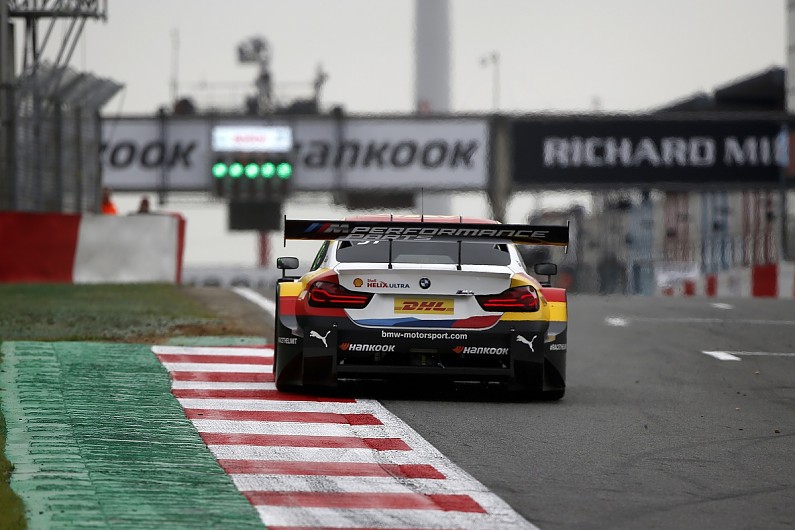 BMW Team RBM boss Bart Mampaey said elements such as the gearbox would make a switch to a hybrid power system easier because the Class One package was designed to incorporate alternative power.
He said: "The [Class One] car has a lot more power but the drivers say they can have more!
"I think the whole chassis, the aero, the car [package], the possibilities that there are with this concept are quite amazing.
"Yes, it would be good to have even more power and if it can come from a combustion engine combined with a hybrid, that would make technology advanced so why not?"
It is understood that Super GT is not actively pursuing hybridisation, with its priority said to be on fully aligning with the DTM through the Class One regulations.