Ex-Formula 1 star Gerhard Berger has poured cold water on talk that he is to join the board of the DTM's organising body.
Recent reports say that three of the ITR's four board members - Hans Werner Aufrecht, Hans-Jurgen Abt and Walter Mertes - have stood down, with some suggesting that Berger would join the remaining chief Florian Zitzlsperger at the helm.
But Berger has told Autosport that he is too busy with his existing business commitments to get involved.
"They asked me what I am doing and if I would be interested, but I said at the moment I'm not sure if I would like to enter some adventure - there's nothing really concrete," said the Austrian.
"It's far from a decision - I know there would be a possibility but I have so many things on my desk that I don't know where to start first!"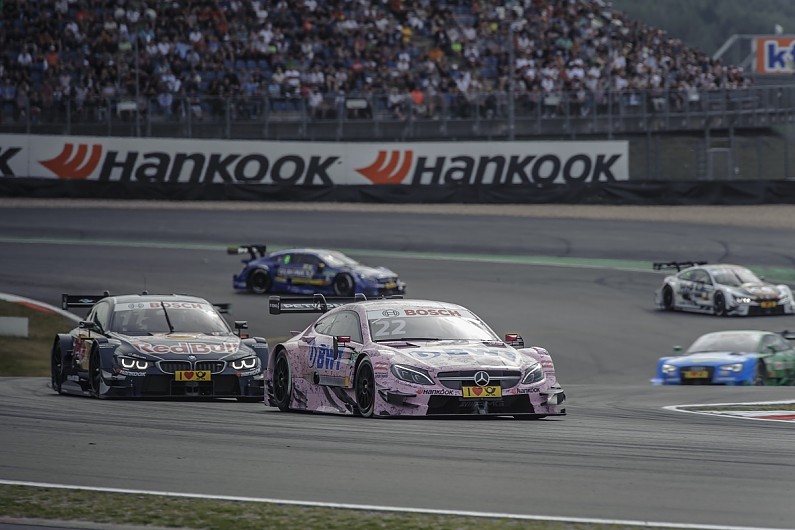 Berger added that he is a fan of the DTM and wants to see it weather its current problems - it will be reduced from 24 cars to 18 this season - and prosper in the future.
"I think it's a good platform," he said, "especially because it has existed for such a long time.
"It's normal in motorsport that things are sometimes stronger, sometimes weaker.
"But the DTM cars are spectacular, and of course my nephew races there [Lucas Auer looks set to continue with Mercedes for a third season], and it's a good combination with Formula 3 [at the same events].
"It has three strong manufacturers and it would be nice to see it going on for a long time to come."