Two-time DTM champion Mattias Ekstrom could miss the season finale at Hockenheim next month to focus on his World Rallycross Championship title bid.
The Swede has been competing full-time in both series this year, including performing double duty when World RX featured on the support bill of the DTM opener at Hockenheim in May.
With four RX rounds remaining Ekstrom is second to reigning champion Petter Solberg in the standings, while he is only seventh in the DTM points.
While the rallycross calendar again visits Germany on the same weekend as the DTM returns to Hockenheim for its finale on October 15-16, the event is at the Estering nearly 600km away, meaning Ekstrom cannot repeat his trick of competing in both on the same weekend.
There is one more World RX round before the calendar clash - in Barcelona - and Ekstrom hinted that his results from that event could determine if he completes the DTM season.
"For now I'll try to have a good weekend in Barcelona," he said.
"If that works out, I'm going to talk to my bosses the following week to see what we're going to do [about the clash].
"I'm very much looking forward to Barcelona, my chances are good.
"It's one of the top three events besides Loheac and Holjes for atmosphere. It's going to be a highlight."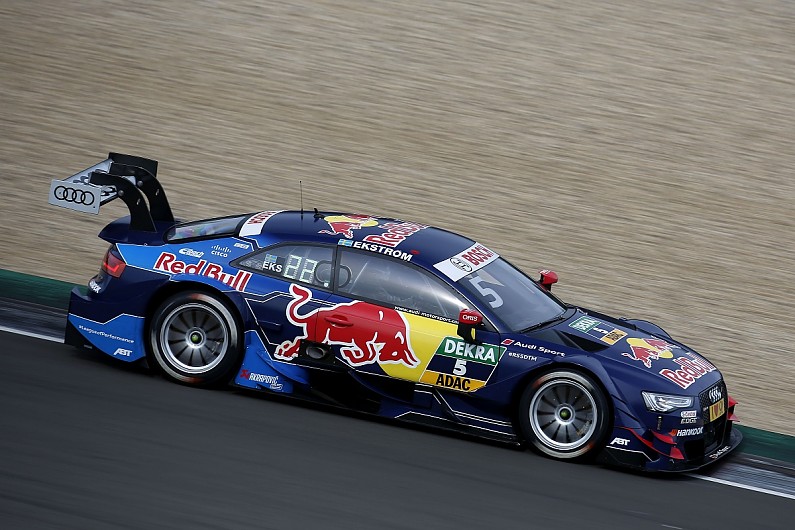 Ekstrom also bemoaned the driving standards in the DTM, particularly pointing the finger at Mercedes driver Maximilian Gotz after they clashed in the Saturday race at the Nurburgring last weekend.
"I'm really fed up," he said. "I simply shouldn't be starting behind this guy anymore.
"He doesn't drive the way a race should be driven.
"Yes, he occasionally drives fast. He occasionally finishes, too. But I simply don't like the way he drives.
"Everyone in the DTM can drive fast - there's no point in discussing that.
"But how you drive a race, what type of show you deliver, that's something not everyone is capable of."