DTM America is on course to start within the next three years after a collaborative agreement was signed on Tuesday.
The DTM-organising ITR, Grand-Am and IMSA, which will become the sanctioning body of next year's merged United SportsCar Racing series, were party to what was billed as a "technical licence and co-operation agreement".
The aim of the alliance is start a series for cars built to DTM rules in the US in either 2015 or '16.
Grand-Am boss Ed Bennett, whose series will merge with the American Le Mans Series under the United SportsCar banner in 2014, stressed that there was still work to be done before DTM America became a reality.
"Target series is launch is 2015, 2016," he said. "The general strategy is laid out.
"But I think the big thing is bringing the message out, sharing it with the world today and letting it be known publicly in North America. Tonight we confirm that all the pieces are in place."
All three manufacturers that participate in the DTM were represented at the signing of the agreement during a press conference in New York and pledged their support to the new series.
BMW Motorsport director Jens Marquardt was the only one of the three bosses from the DTM manufacturers present.
"BMW overall fully supports what we will be announcing tonight; that is BMW AG, BMW Motorsport and BMW of North America," he said. "I think tonight we are really at the start of a very exciting racing platform for the US."
A video message from Super GT boss Masaaki Bandoh, whose series is adopting the key tenets of the DTM rulebook for its GT500 class in 2014, was relayed in Japanese during the course of the conference.
ITR boss Hans-Werner Aufrecht said the DTM regulations now offered manufacturers "a global platform for manufacturers, a platform offering them the opportunity to race on the same technical basis and with the best global promoters for an attractive platform in the core markets: North America, Asia and Europe."
US MANUFACTURERS TIPPED TO JOIN
The prospect of domestic US manufacturers building cars to the DTM rulebook and joining the series was raised by Bennett.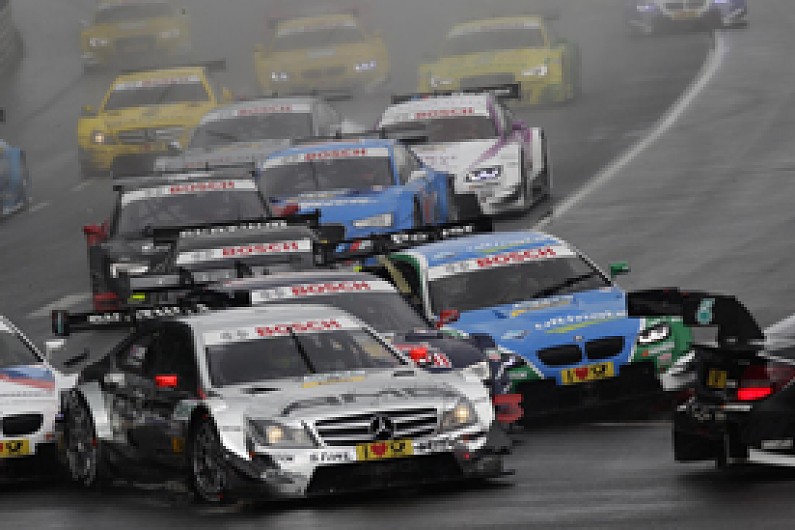 "We have made the opportunity aware to our American manufacturer partners in advance of our announcement," he said. "The good news is that they're interested in this opportunity."
Bennett explained that he envisaged a series of eight events in the first year of the series, "with the opportunity to add more in the future", following the DTM sprint format of races lasting 70-75 minutes.
ALMS boss Scott Atherton, who will be on the United SportsCar Racing board, suggested DTM America could have standalone events and join the bill of a number of US series, including United SportsCar, NASCAR and IndyCar.
The announcement follows five years of negotiations between the ITR and Grand-Am, which first become public in 2010.