Since the DTM's inception in 1984, plenty of ex-Formula 1 racers have made assaults on the series, with varying degrees of success.
BMW's Tim Glock is the latest and will know that F1 experience is no guarantee that things will go smoothly. Here's how some of his predecessors have fared...
JEAN ALESI (2002-06)
Right from his debut at Hockenheim in 2002, when he hurled his helmet into the crowd to celebrate a podium, you couldn't take your eyes off Alesi in the DTM.
He won on his third start in the series - at Donington Park - and would repeat that victory at the British track a year later. Two more wins, at Hockenheim in 2003 and '05 followed. His DTM career featured seven podium finishes, three poles and 31 points-scoring races from 52 starts.
ALESI SAYS: "I felt good about my time in the DTM. I achieved everything I could from this series and will always remember my races there in a positive way. But as soon as I was given the year-old car [effectively a demotion from the works AMG squad after he fell out with Gerhard Ungar] it was not what I was looking for."
KEKE ROSBERG (1992-95)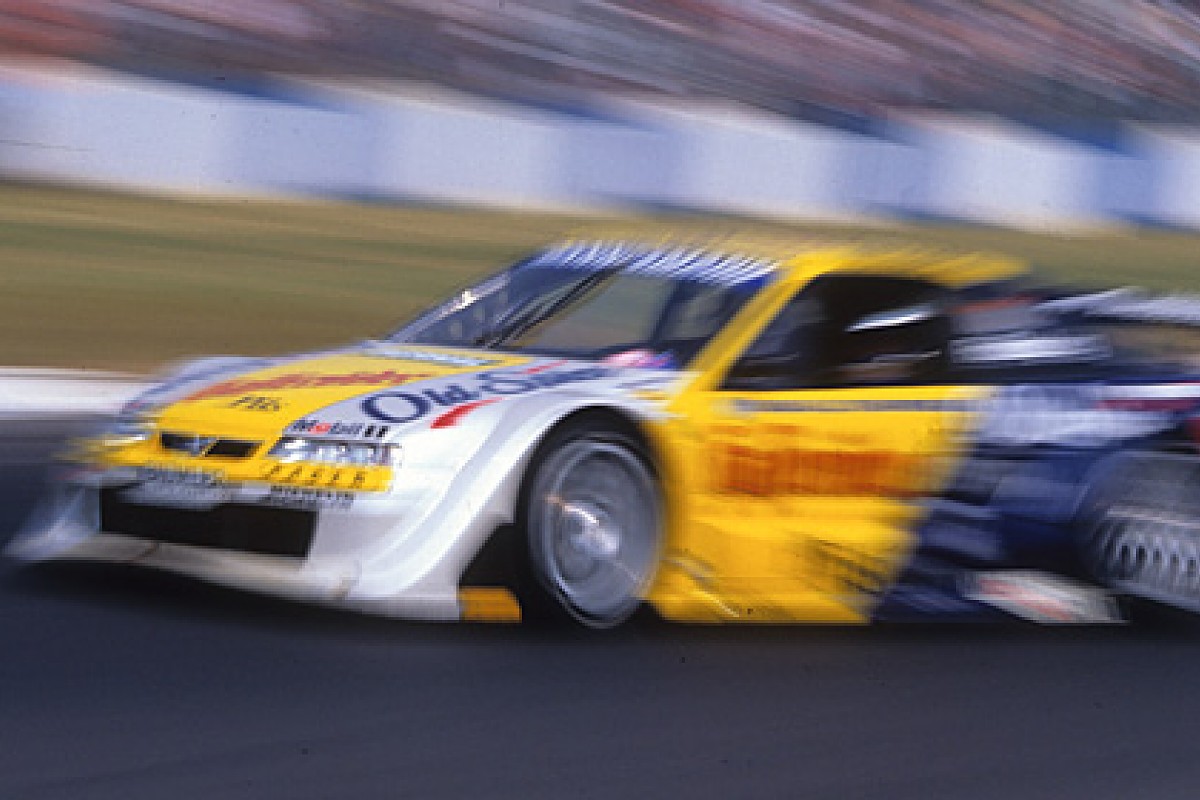 The first F1 world champion to have also won a DTM race (and, like Mika Hakkinen, also a Finn) made it onto the top step of the podium in only his third weekend in the series at Wunstorf in 1992.
But it was hard-going after that; a now-infamous collision with Ellen Lohr, putting him out of the lead and into the barriers on the final lap at the Hockenheim finale, and two years in Opel machinery (the latter with his own team) yielding just one more podium.
ARNO ZENSEN (Team Rosberg team principal) SAYS: "I was there from the very start of Team Rosberg and was expecting problems with this 'arrogant' ex-Formula 1 star. But they never came. He wasn't arrogant at all.
"He was very easy to work with, both as a businessman and as a racing driver and was very clear and direct with everything he said and did. Something was black or it was white, never in the middle. He knew what he wanted and how to get it.
"He had the welfare of the team in his mind right up to the final two per cent. There were never any excuses.
"He'd tell you some of the problems he'd been having. For example the distance between the steering column and the seat was a persistent issue, but he'd never use it as an excuse for a bad race. He was ultra-professional."
JOHNNY CECOTTO (1988-92 & 2002)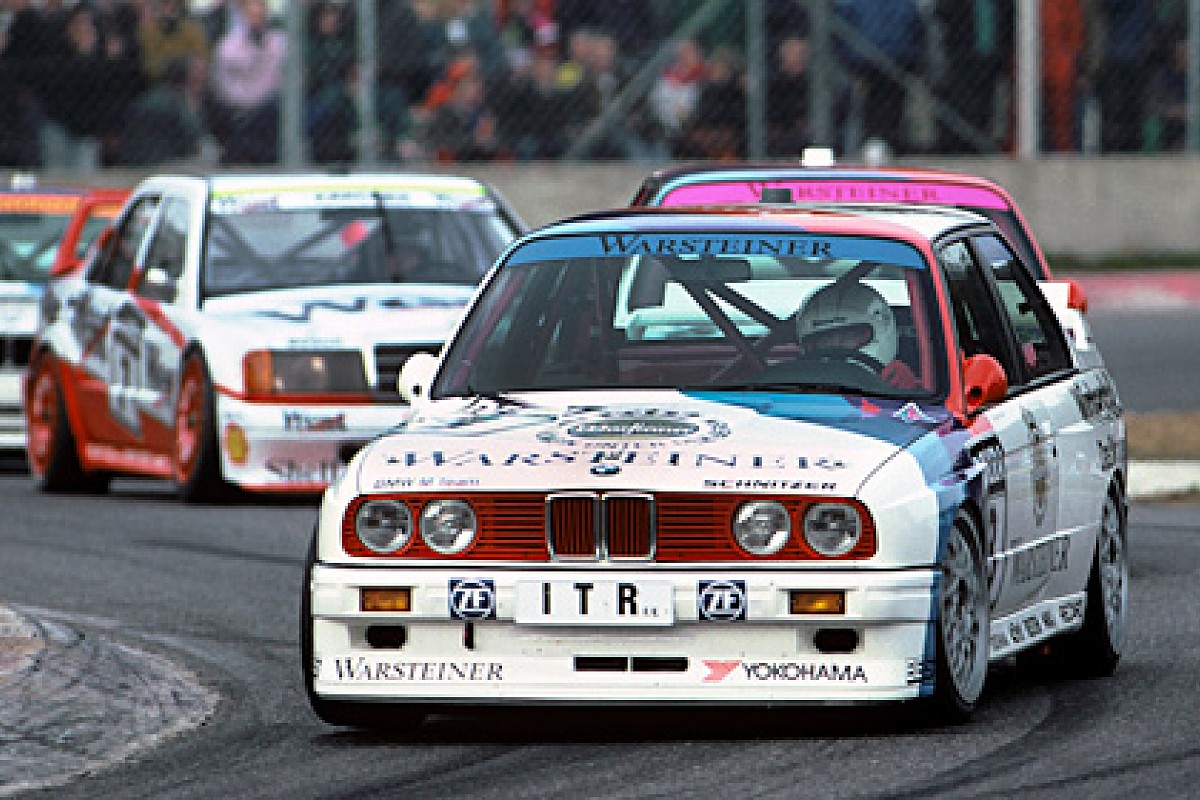 Having switched to tin-tops after his F1 crash at Brands Hatch in late 1984, the former two-wheeled world champion arrived in the DTM with Mercedes, and then rejoined his old pals at BMW for the remainder of his stint.
He won races in each of his DTM seasons and infamously finished second after a final-round shootout with Audi's Hans-Joachim Stuck and Mercedes' Kurt Thiim in '90.
CECOTTO SAYS: "I remember that 1990 finale so well. I would have won the title if Michael Schumacher hadn't taken me off, but when I saw how he won in Formula 1, I realised that this was just his way.
"It was a pretty stupid race actually, because when I had the accident it caused the race to be stopped because I was stuck in the middle of the track.
"When we restarted I had to go into the spare car for obvious reasons, but they made me start at the back. I came through to fourth, but it wasn't enough for the championship because the Audis were 1-2-3 with Stuck winning the title.
"He was pretty lucky, actually, because Mercedes used another car to try to take him out too, quite deliberately. But they failed; the Audi, the old V8, was too big and strong.
"Stuck was one of the best drivers I came up against. At Audi he and Frank Biela were the benchmarks, while at BMW the outstanding drivers were Roberto Ravaglia and Steve Soper. At Mercedes, Kurt Thiim was very good and there was always a very strong competition between the manufacturers.
"The problems I suffered with my feet after the British Grand Prix accident I had in 1984 forced me out of Formula 1 and into touring cars, and the fact that I'd done three years in them before I came to the DTM allowed me to be right on the pace when I arrived.
"There was no need to adapt, but having switched from bikes to cars before, I don't think it would have been a problem anyway.
"It's a shame my DTM career ended when it did. I was all set to go with BMW for 1993 and then at the last minute the regulations [the switch to Class 1 machinery] were changed because Mercedes forced the issue and BMW pulled out."
NICOLA LARINI (1993-96)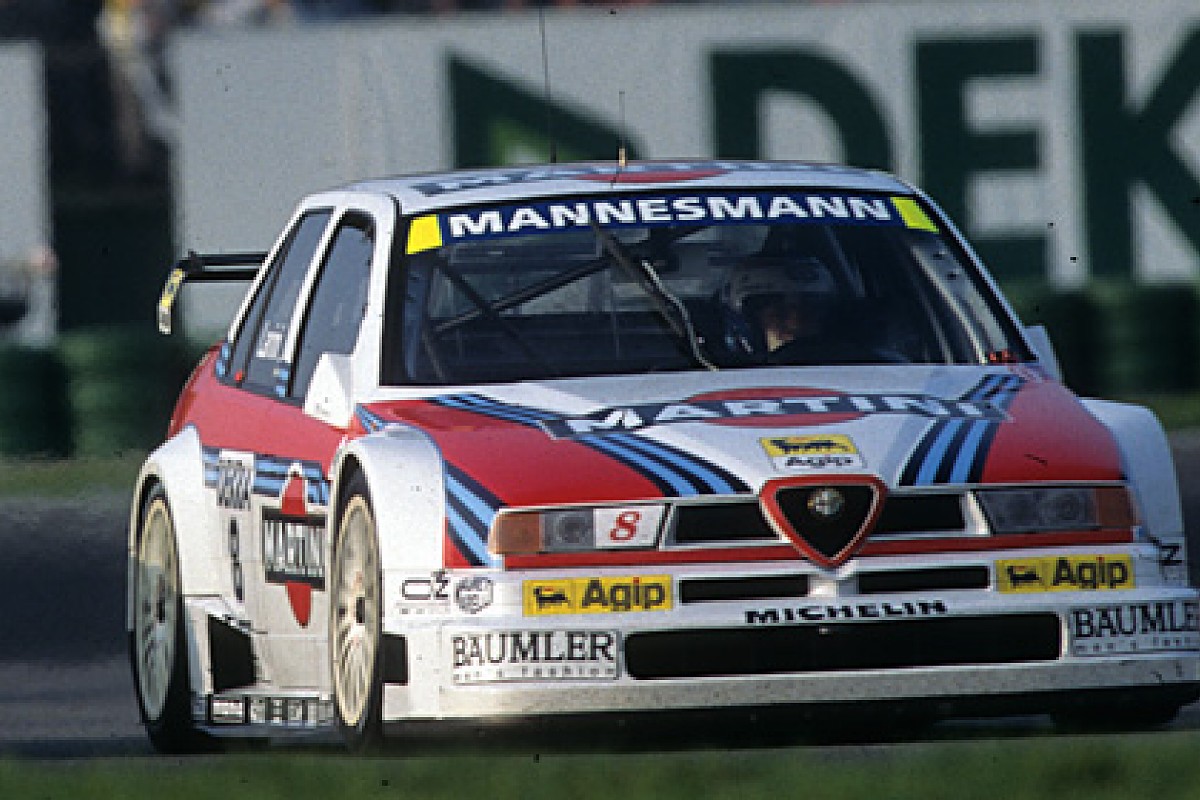 The only Italian to win the DTM crown was already an old hand at the tin-top game when Alfa Romeo ditched its World Rally programme for an assault on the German series at the dawn of the Class 1 era in 1993.
A debut title led on to three more years in the awesome 155 V6 TI and a total of 18 wins in DTM and ITC competition.
LARINI SAYS: "The programme that led to the 155 Class 1 car that I raced in the DTM was quite amazing. Because [sister brand] Lancia decided to stop its World Rally Championship programme at the end of 1992, the focus shifted to the DTM car.
"But while they were still deciding about that, we started development of the racing car using a test machine that was about 75 per cent of an Integrale. It was four-wheel drive, had a rally differential and even a H-pattern gearbox!
"While some of that wasn't so relevant to the car that Alfa eventually built, at least the components were bulletproof because they'd been designed to withstand the Safari Rally.
"The engine was another thing entirely. Because the rules allowed you to use any engine from the manufacturer's range, Alfa found a 2.5-litre powerplant that was only available in cars sold in Canada!
"The car that eventually raced was totally different because Mercedes changed the rules before the start of the 1993 season. In fact, they never stopped changing the rules...
"I remember we were at a race in '94 and Mercedes suddenly had flat floors on all the cars. When Alfa asked, 'What road car do you have with a flat floor?' they said, 'It's a special edition'. When Alfa asked to see one of these special editions, they said they'd all been sold and that it would be impossible to locate them...
"It wasn't an easy situation to begin with because Alfa Romeo's reputation in Germany began and ended with the Alfasud. They didn't take us seriously and gave us no chance of going up against Mercedes in '93.
"But they were completely wrong. The 155 was a fantastic car; the best I've ever raced. And I'm not just saying that because I won a lot of races either. It fitted me like a glove.
"It was easily the best time of my career. I'd been an Alfa driver from 1988, racing when my Formula 1 commitments allowed it, and from 1992, when I stopped racing grands prix and became Ferrari test driver, I'd sometimes have a day at Monza where I'd do most of the day in the F1 car and then run down the pitlane and jump into my DTM car for some testing during the lunch break! Pretty busy.
"If I had to pick one moment as my standout from my four years in the DTM, it would be the Nurburgring round in 1993. I was leading the championship, just, from Klaus Ludwig and at the press conference before the race they said there was no way I could win on my first time at the Nordschleife and all this blah, blah, blah.
"So I went out and won both races, which was just amazing. Even 20 years later I can't find the words in English to describe the feeling. I knew the championship was mine after that."
EMANUELE PIRRO (1990-2004)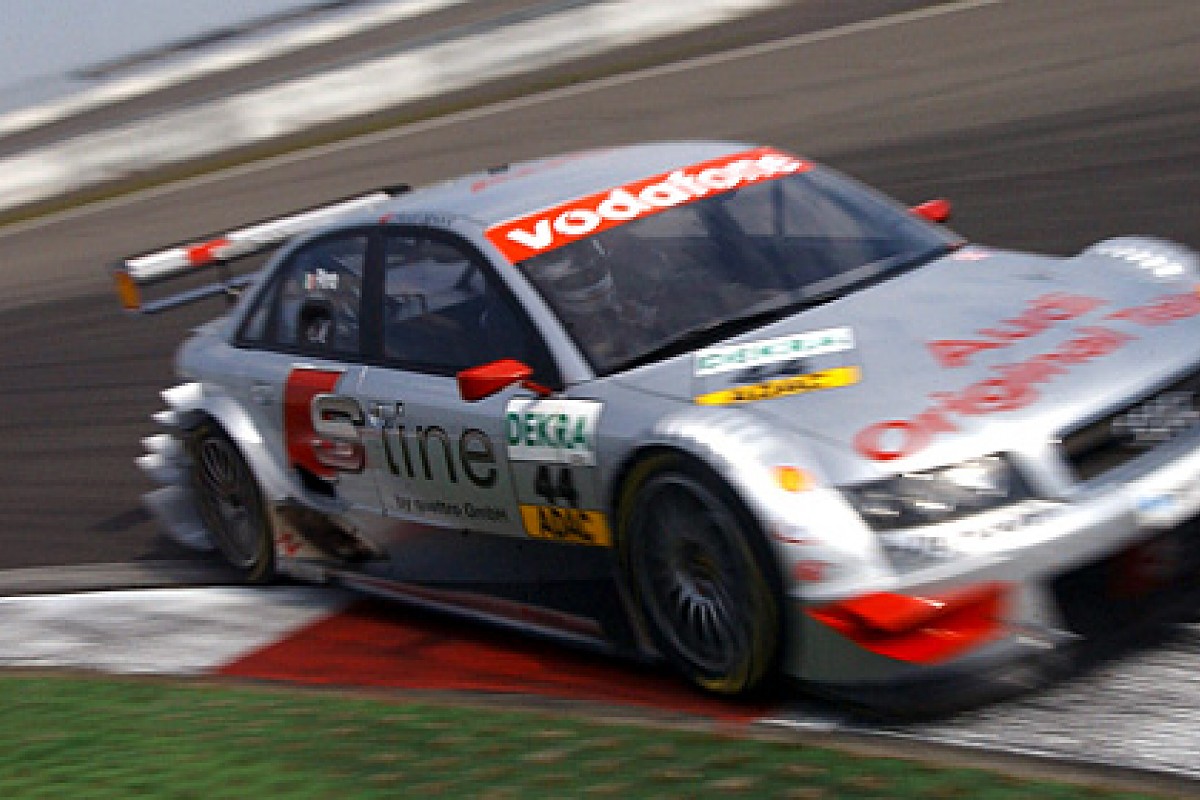 The Le Mans legend did the unthinkable and won on his DTM debut with BMW at the Nurburgring in 1990, but no more would follow as the manufacturer pulled out at the end of '92 and delayed his further participation in the series 12 years.
His comeback, in a Joest Audi in 2004, was a disaster, with the by-then 43-year-old Italian less adaptable in his driving style than in earlier years.
PIRRO SAYS: "I've been through the highs and lows in the DTM. My first stint with BMW in the 1990s was fantastic. I had a pole position and a win on my first weekend in the championship at the Nurburgring. But it's also been responsible for the worst season of my career in 2004.
"That '04 season, which was the first for Audi as a manufacturer entrant in the DTM for over a decade, was just a non-starter. The cars had changed so much from those of the '90s, so much so that it required a very specific driving style that was quite close to the one needed to race in Formula 3.
"Not only was it very aero-sensitive, you needed a huge amount of experience of managing tyres. Maybe that's why guys who get into the DTM and do well, like Timo Scheider and Mattias Ekstrom, stay there for their whole careers.
"The problem Frank Biela - my team-mate - and I had was that we had none of that DTM-specific experience. We had plenty of years of racing and winning in sportscars and regular touring cars, but not DTM. It was the same for our team, Joest Racing.
"Detuning yourself is incredibly difficult, as most guys who have come to the DTM from faster categories like F1 and LMP have experienced. An F1 car is very heavy and powerful; you drive it like a muscle car. In the DTM you had to carry the speed into the corners like in F3.
"The one thing that 2004 taught me was that pretty much everything I knew was misleading, rather than helping, my driving.
"Maybe if I'd been 10 years younger when I made my comeback, I'd have been more adaptable. In 1989, for example, I was an F1 race driver for Benetton, a test driver for McLaren, an F3000 and sportscar driver in Japan and a touring car racer for BMW in Europe... I was tired all the time, but you couldn't question my ability to jump out of one type of car and into another.
"Once you specialise, as I did in LMP racing, it's more difficult to adapt. And as you get older your brain capability is reduced in terms of that flexibility. As a result you get a lot of people whose ability is unquestioned, but who just can't make a DTM car work.
"It's like driving with one hand tied behind your back if you can't unlock the right technique, and there's nothing you can do to stop it. I look at people like Roberto Ravaglia and Bernd Schneider who had hugely successful touring-car careers. The difference was they stopped racing single-seaters when they were still young and able to adapt to the needs of the DTM.
"Look at David Coulthard or Ralf Schumacher; you can't question their talent or their motivation to succeed. Their technique and their ability to adapt is probably the reason. I'm proof of that."
HANS-JOACHIM STUCK (1984-96)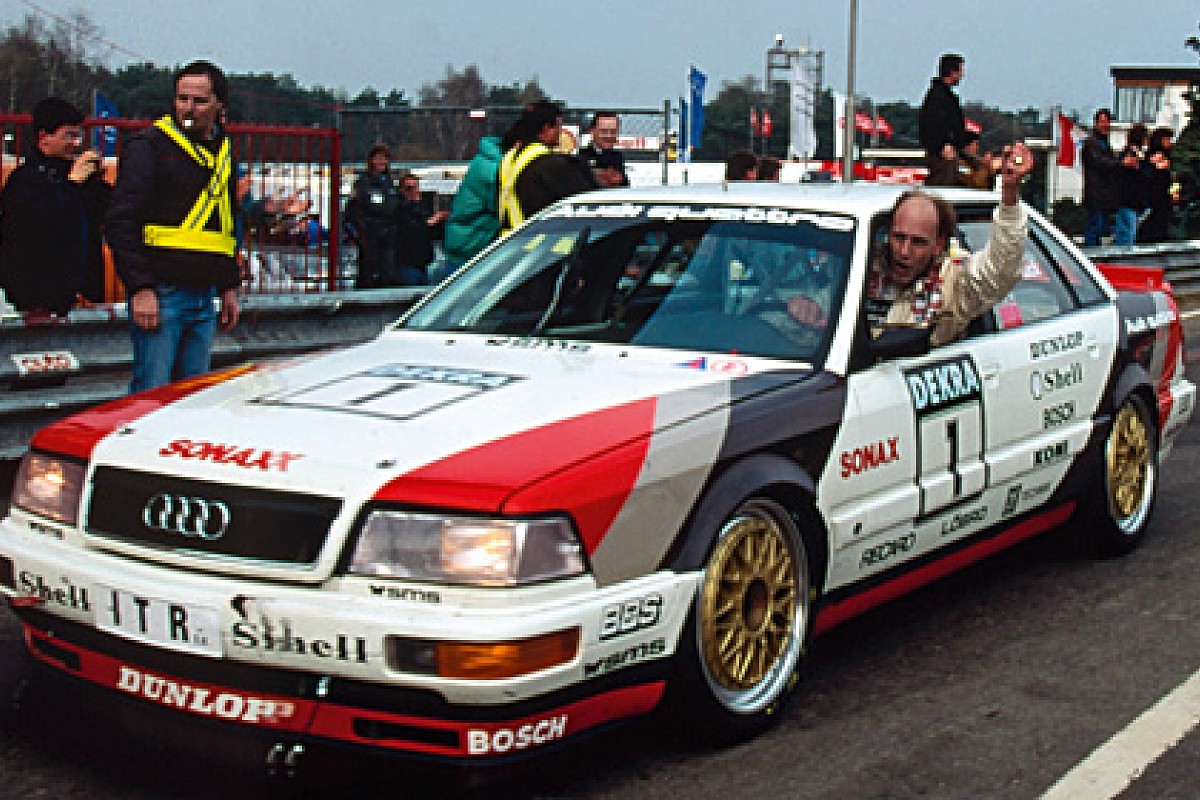 The F1 podium finisher moved into the DTM with Audi in 1990 and won the title at the first attempt (his 1984 programme had been but a handful of races) in the four-wheel-drive V8 against the hordes of Mercedes 190 Evos and BMW M3s.
He nearly made it a double the following year and was still quick enough to win in the 1996 ITC in a Team Rosberg Opel.
STUCK SAYS: "The early 1990s was a totally different time. The manufacturers had the chance to go their own way in terms of the way they built their cars and so Audi went down the quattro direction with the V8 engine, while Mercedes and BMW, with the 190 Evo and the M3, each had four cylinders and only rear-wheel drive.
"The cars were so different that you usually came to a track and either had the perfect car or no chance at all. If the Audi was the car to have, on the right tyres, then there would be four Audis in the top four. If it was a Mercedes track, you'd struggle to get near the podium unless you were in a Mercedes.
"I remember when I first was asked to race in the DTM by Audi. I'd been driving for Porsche in World Sportscars, but thought the idea sounded cool. When they told me I'd have a 200 V8 to drive, I was a bit unsure. 'How are we going to beat BMW and Mercedes with a limousine?' I asked them.
"They told me to wait and see and produced this big mother in time for the first race at Zolder, and I managed to finish third.
"It was a hell of a thing to drive and I had to rely on all my experience in different kinds of cars to get the most out of it. It was very heavy to begin with and most of the first year's worth of development revolved around taking the weight away. And the tyres were never wide enough to handle the power, so you had to drive it very carefully to manage the tyres and prevent sliding.
"It was always tricky to manage the tyres; drivers get frustrated when you can't use 100 per cent of a car's performance during a race, and I even suggested at a DTM Commission meeting last month that the current cars' ride height should be increased by 20mm to make them drift more and bring back more skillful driving.
"There were plenty of ups and downs that year - and regular Sunday morning rain dances so we could make the most of the quattro - but winning the 1990 championship was one of the best moments of my motorsport career.
"One thing that most people don't know is that when I was leading the final race at Hockenheim with two laps to go, I was coming up to lap someone and they cut the third chicane, bringing a load of gravel and dirt onto the track, which I had to drive over.
"All of a sudden there was this awful noise from my car for the last two laps underneath where my seat was. I was going as carefully as I could, got to the end, crossed the finish line, won the championship and didn't think about it during the celebrations.
"The next day my chief mechanic Franz called me and said, 'Hey, Hans. I have something fun to tell you the next time you come to Audi'. What had happened was that one of the stones came between the propshaft and the propshaft housing and because it was a carbonfibre part, there was less than half-a-millimetre's thickness to go before it would have failed and cost me the championship!"
JACQUES LAFFITE (1990-92)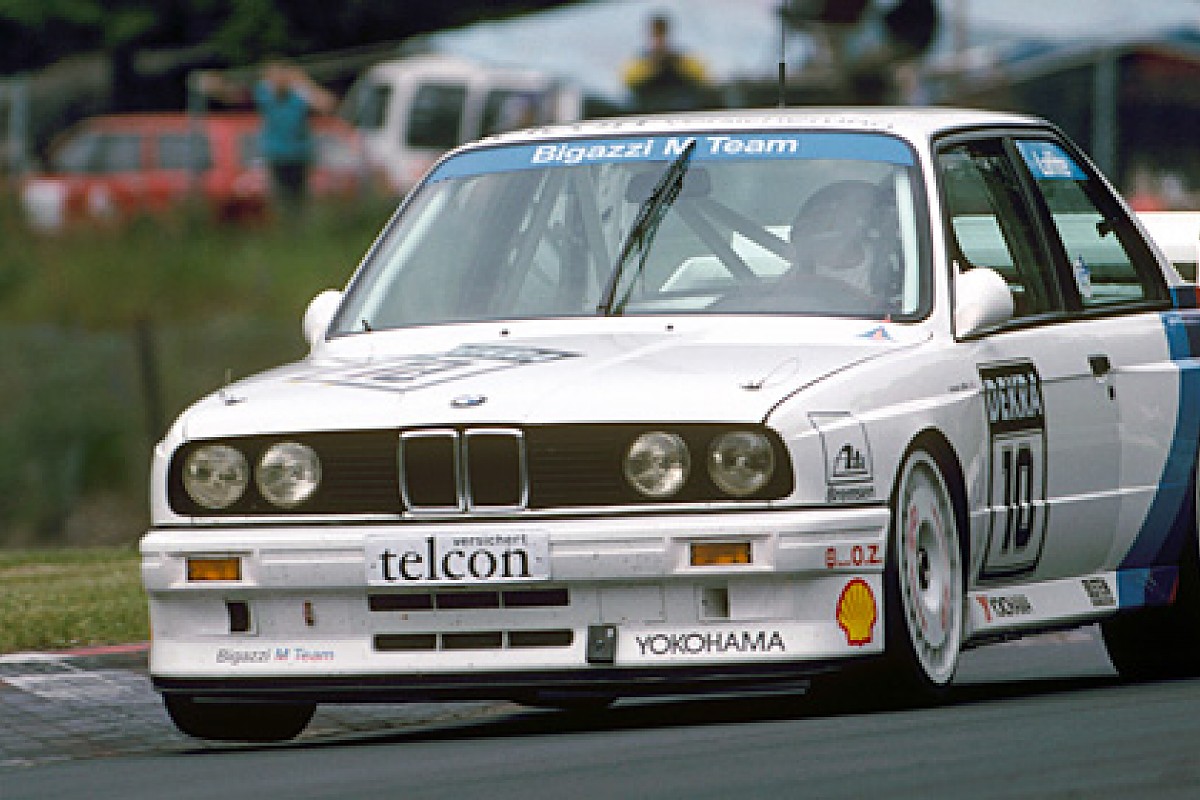 Following the 1986 Brands Hatch race that ended his time in Formula 1, six-time GP winner Laffite embarked on a touring car career with Alfa Romeo, BMW and Mercedes.
His lone DTM victory was a close-fought one on the Nordschleife with Jo Winkelhock and Steve Soper on his bumper. His career fizzled out following a move to Mercedes in '91 that resulted in him being handed less-than-competitive 190 Evos.
LAFFITE SAYS: "With hindsight I should never have left BMW at the end of 1990.
"I'd had a great time with the Bigazzi team and had a terrific win on the Nordschleife when I was less than a second ahead at the finish - and even in the second race, when the car dropped two or three cylinders, I still managed to finish in the top 10 - but I'd given my word to my old friend Dany Snobeck that I would race for him, and unfortunately his Mercedes 190s were not the cars to have in '91.
"Even back then the series had a high level of drivers, with guys like Schneider, Ludwig, Soper and Cecotto, and a great mix of circuits from the Nordschleife to the very dangerous places like Wunstorf and Diepholz. All fantastic places though!"