The top 10 DTM drivers of 2012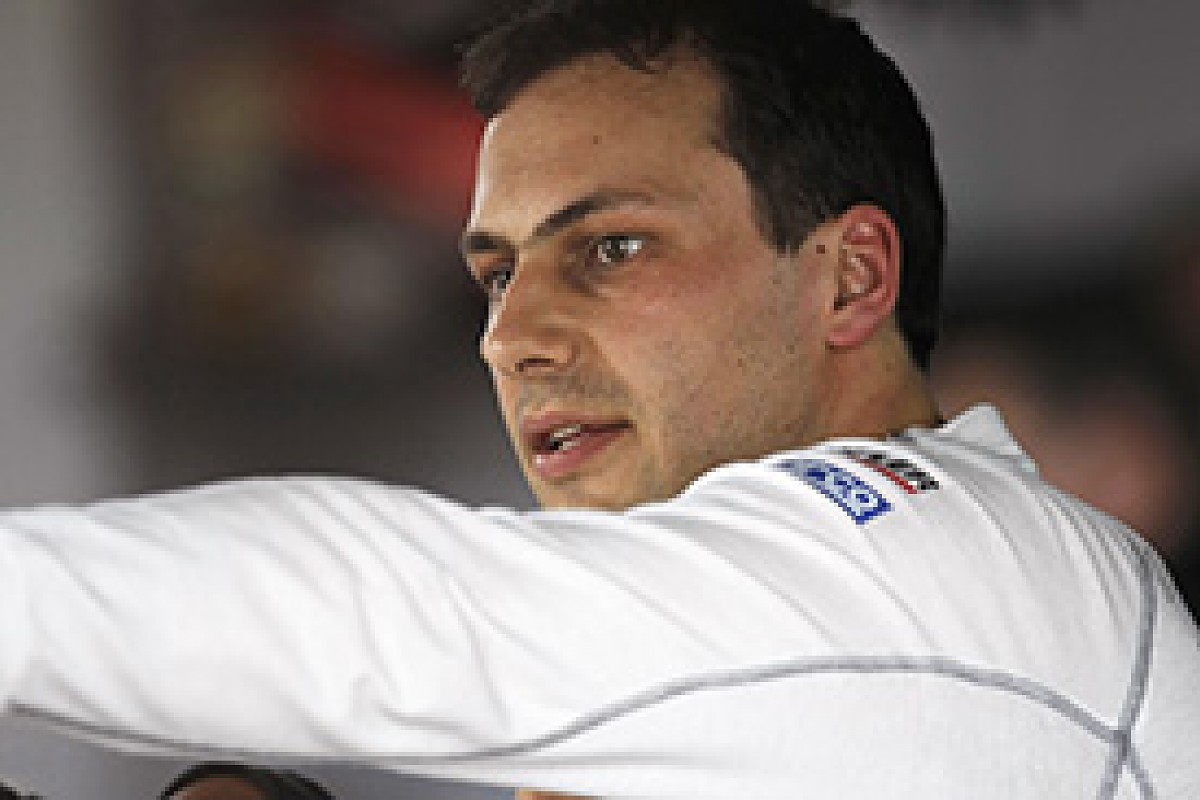 1. Gary Paffett (GB)
Championship position: 2nd
Team: HWA
Starts: 10
Wins: 2
Poles: 2
Fastest laps: 2
Deserved to be champion as much as Spengler, but fell short at the final hurdle, making his only two mistakes of the year at the Hockenheim finale (starting badly and missing his markings in the pits at his second stop). To focus on the errors would be to miss the point, though. Paffett was terrific, ending up as the year's best qualifier and finishing on the podium in each of the first four races as Mercedes hit the ground running with its new C-coupe.
There would likely have been another victory at the Norisring, had he not been turned around at the first corner from pole, and a podium at Zandvoort (ask Martin Tomczyk about that one), and either would have made him champion.
Perhaps even more impressive was the distance he put between himself and the rest of the HWA Mercs in race conditions almost everywhere, and the lack of assistance he received from his stablemates, due to Norbert Haug's policy of refusing to instigate team orders unnecessarily.
"I failed," was how he summed up his season in a Hockenheim press conference. Not a chance.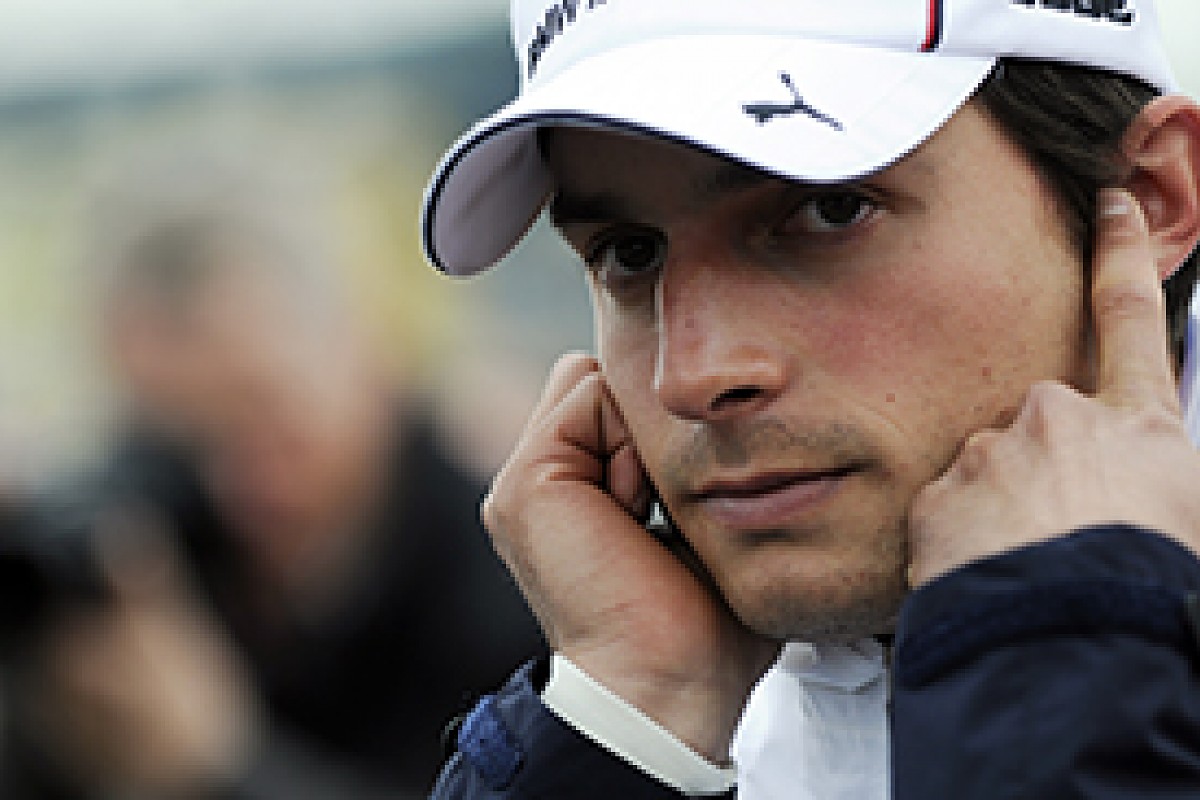 2. Bruno Spengler (CDN)
Championship position: 1st
Team: Schnitzer BMW
Starts: 10
Wins: 4
Poles: 3
Fastest laps: 2
Freed from the HWA structure that proved stifling in his final year with the squad, Spengler initially seemed more content with his new surroundings at Schnitzer, and grew in stature significantly as he assumed the role of team leader for the first time.
Schnitzer boss Charly Lamm could not have been more fulsome in his praise of the Canadian's role in developing the title-winning M3, Spengler having taken the car's first pole and win at Lausitz and setting a season-high total of four victories.
His driving was better than ever, and has, maybe, lifted him onto a par with Paffett and Mattias Ekstrom at the very top level of the DTM.
Might well have been AUTOSPORT's number one, but despite beating Paffett in three of their four head-to-head scraps this year, he's shaded by the Brit by virtue of having had more help from his fellow BMW drivers on-track in a bid to gain points, and never experienced a weekend on which his car was truly off the pace.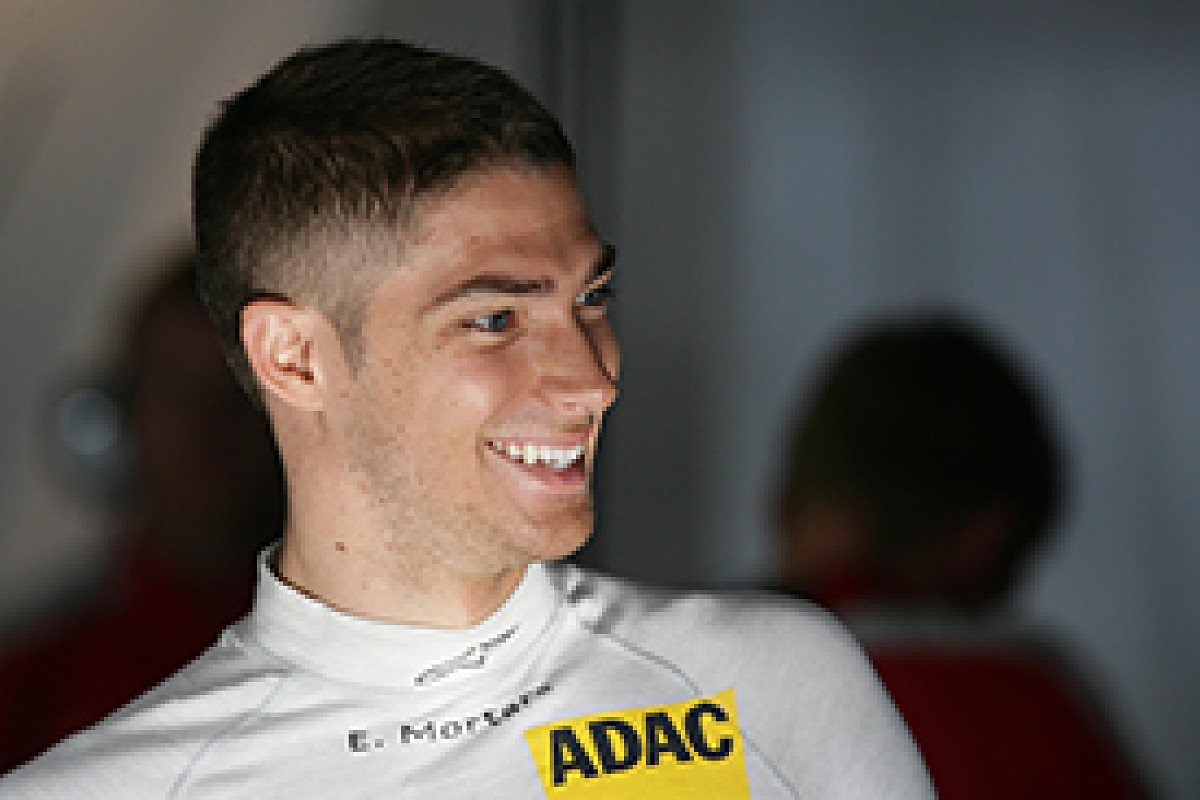 3. Edoardo Mortara (I)
Championship position: 5th
Team: Rosberg Audi
Starts: 10
Wins: 2
Poles: 1
Fastest laps: 0
Mortara featured highly in AUTOSPORT's DTM top 10 last year after an impressive rookie campaign. In his second season with Team Rosberg, the Italian grew in stature and can now be considered one of the championship's major stars.
Given equal-spec machinery to former champions Ekstrom and Timo Scheider, the Italian delivered in convincing style. He took his maiden series win at Spielberg, thanks to a forceful defence of his lead from first Paffett and then Martin Tomczyk, and repeated the result at Zandvoort after throwing caution to the wind and forcing his way by Mike Rockenfeller during a brief mid-race shower. Only a late propshaft failure at Valencia (while running second) denied him the status of Audi's top points-scorer.
Even more impressive than this, however, was his consistency as the errors that were commonplace in 2011 were largely done away with.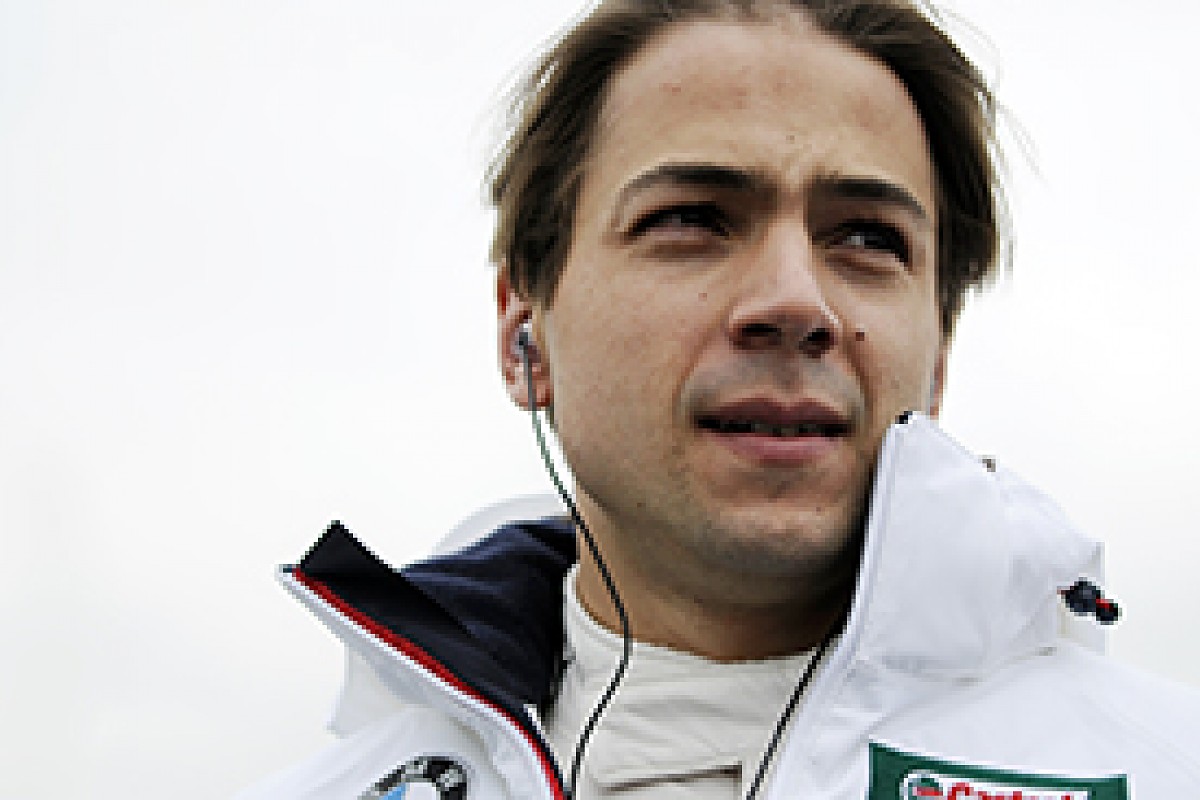 4. Augusto Farfus (BR)
Championship position: 7th
Team: RBM BMW
Starts: 10
Wins: 1
Poles: 2
Fastest laps: 0
The Brazilian and his RBM team-mate Andy Priaulx were the first drivers named in BMW's 2012 line-up, almost a year before the season kicked off. Both were hugely aware of the step-up in performance needed from the cut-and-thrust of S2000 touring cars, and Farfus found this tough initially.
Branded "an amateur" by Ekstrom after causing the first-corner collision at the Norisring that ended up with Paffett facing the wrong way, Farfus knuckled down, went in a different direction to Priaulx on set-up, and reaped the benefits.
Usually right at the sharp end in practice, he turned that into pole and victory at Valencia and added another top grid spot at the Hockenheim finale, before dutifully playing the team game on race day.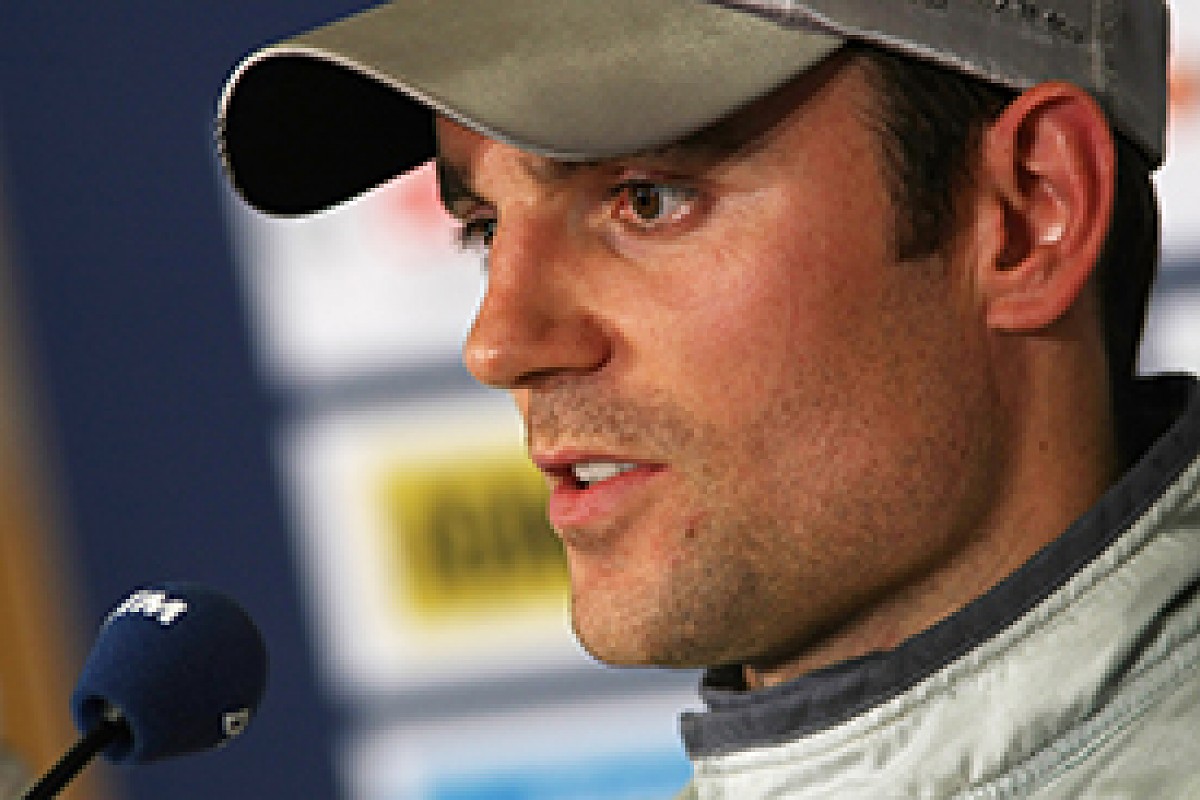 5. Jamie Green (GB)
Championship position: 3rd
Team: HWA Mercedes
Starts: 10
Wins: 1
Poles: 0
Fastest laps: 3
For years the one thing bogging down Green's progress in the DTM (quite literally) has been his starts. Finally the Brit corrected this. Unfortunately, the qualifying heroics that have become his trademark since 2005 were absent, due in no small part to the closing-up of the competition in the championship in its 'new-generation' guise.
A last-gasp win at the Norisring (his fourth there in five years) was the highlight, and victory might well have come his way at Zandvoort, (a) had it stayed dry, and (b) had HWA not bodged both of his mandatory stops.
Despite being the only driver to score points in every race, his deficit to Paffett at places like Hockenheim and Oschersleben proved crucial in deciding the HWA pecking order.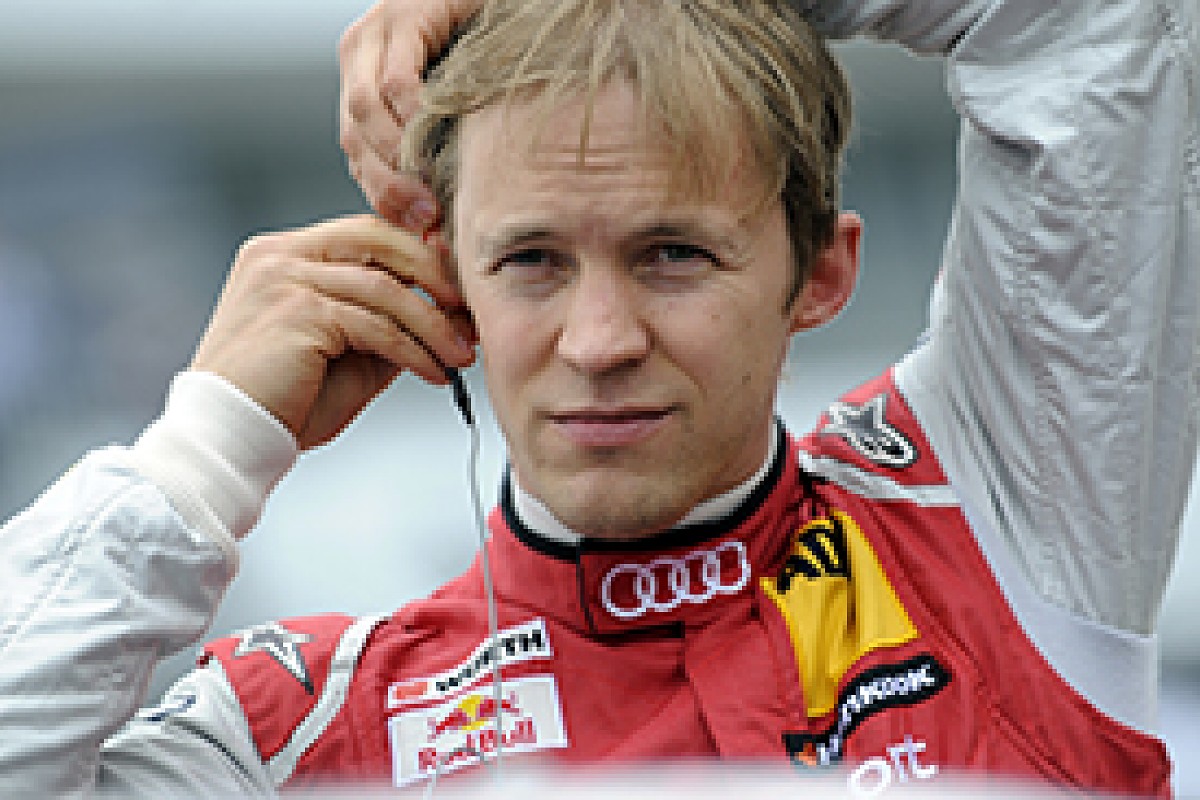 6. Mattias Ekstrom (S)
Championship position: 6th
Team: Abt Audi
Starts: 10
Wins: 0
Poles: 1
Fastest laps: 0
The old Ekstrom looked to have rejoined the party following a late-season run of three wins and a second place in 2011. He seemed still to be with us at Hockenheim too when he took pole for the season-opener.
But this was a false dawn for Audi and the Swede, who admitted that without mistakes from all his Q4 rivals that day, he'd have been fourth.
Eki's quality shone through on Audi's bad days, when he was the marque's fastest man by some margin. But on its good ones, there was always someone else (usually Mortara) doing a better job.
His standout performance came at Oschersleben where, after stalling on the grid and spinning all by himself at the first corner, he battled back to finish eighth on a track where it's supposedly impossible to overtake.
He described his car as "a 10" at that race, and claimed that only in Norisring qualifying had it been anywhere near close. Still a class act when the mood takes him.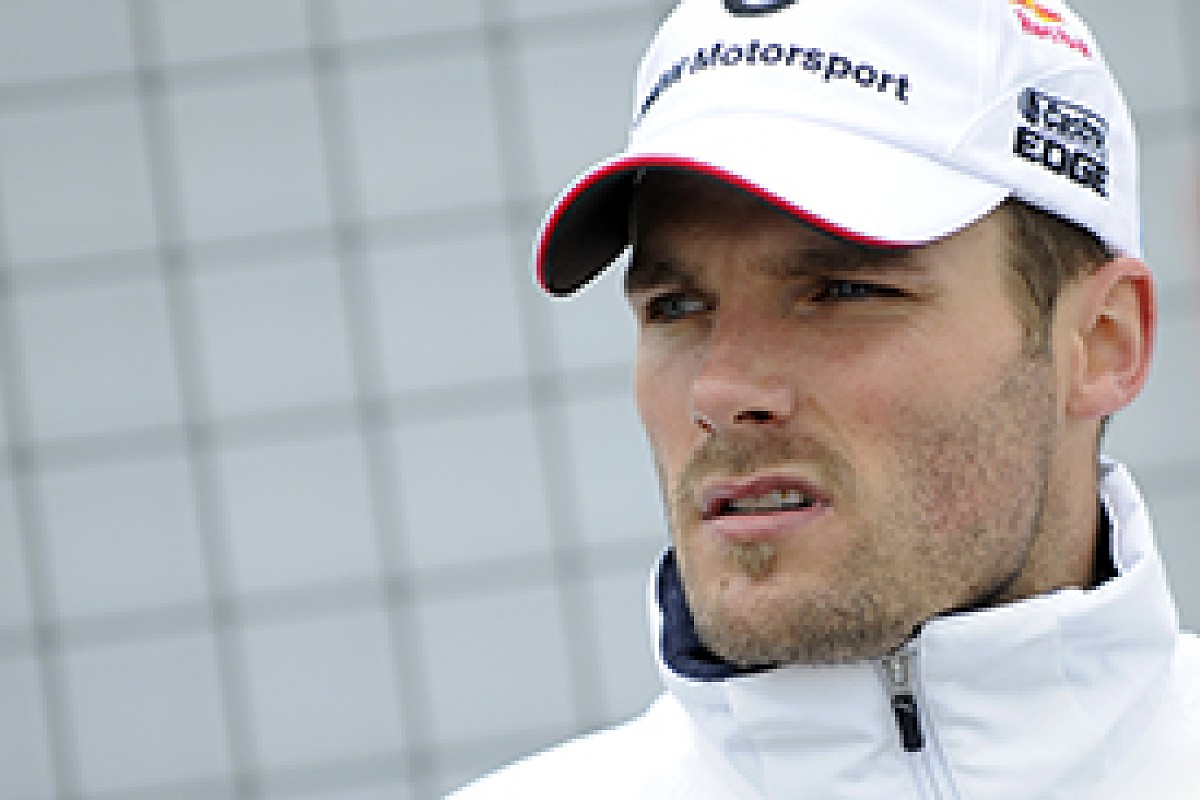 7. Martin Tomczyk (D)
Championship position: 8th
Team: RMG BMW
Starts: 10
Wins: 0
Poles: 0
Fastest laps: 1
After the exhilaration that came with winning last year's championship, Tomczyk could realistically have expected to have been level-pegging it with Spengler to be top dog in BMW's return season.
Instead, the year turned out to be typical Tomczyk as he put the memories of an unfortunate start to the season behind him to string together a series of top-four results from Brands Hatch in May to the Nurburgring in August and play himself into outside contention for the title.
His year began to unravel at Zandvoort though as he spun Paffett out of third spot mid-race and suffered race-ending damage to his RMG M3. While this was not the malice-laden assault Mercedes believed, it was still a silly move and netted him a grid penalty next time out at Oschersleben.
Without that, he might not have sustained the first-corner contact that led to his retirement through overheating. And without that, he'd certainly have been higher than eighth in the points.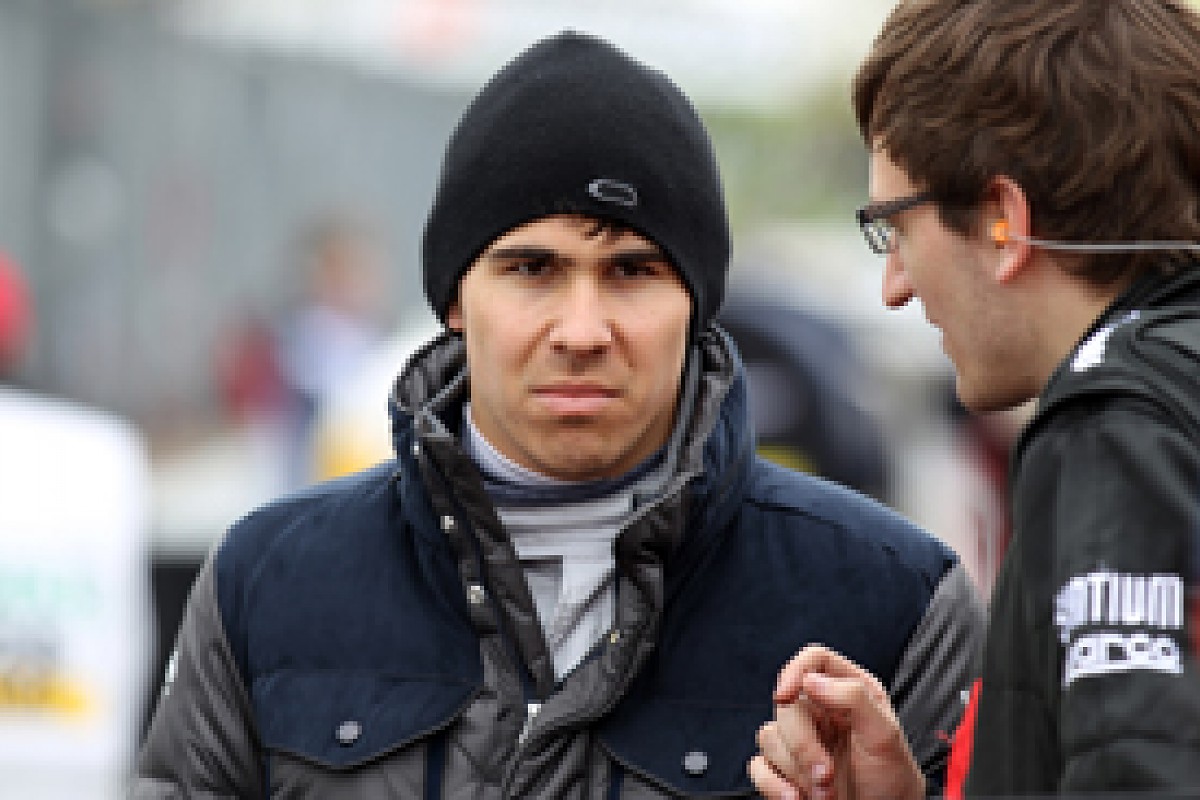 8. Robert Wickens (CDN)
Championship position: 16th
Team: Mucke Mercedes
Starts: 8
Wins: 0
Poles: 0
Fastest laps: 0
No. This isn't a mistake. True, the statistics do not show the Canadian to have been one of the standout performers of 2012, but in this case, they really do mask many of the facts.
The switch to new-generation machinery this year meant that Mercedes' second-string squads didn't have the previous season's luxury of a weight break to help their competitiveness.
Couple that with Mercedes' satellite operations not being as closely linked to its top team as those within the Audi and BMW camps, and you have a set of difficult conditions for a driver - especially a touring car rookie - to adapt to.
Last year's Formula Renault 3.5 champion did a great job to outqualify his grand prix-winning team-mate David Coulthard nine times and score points on three occasions.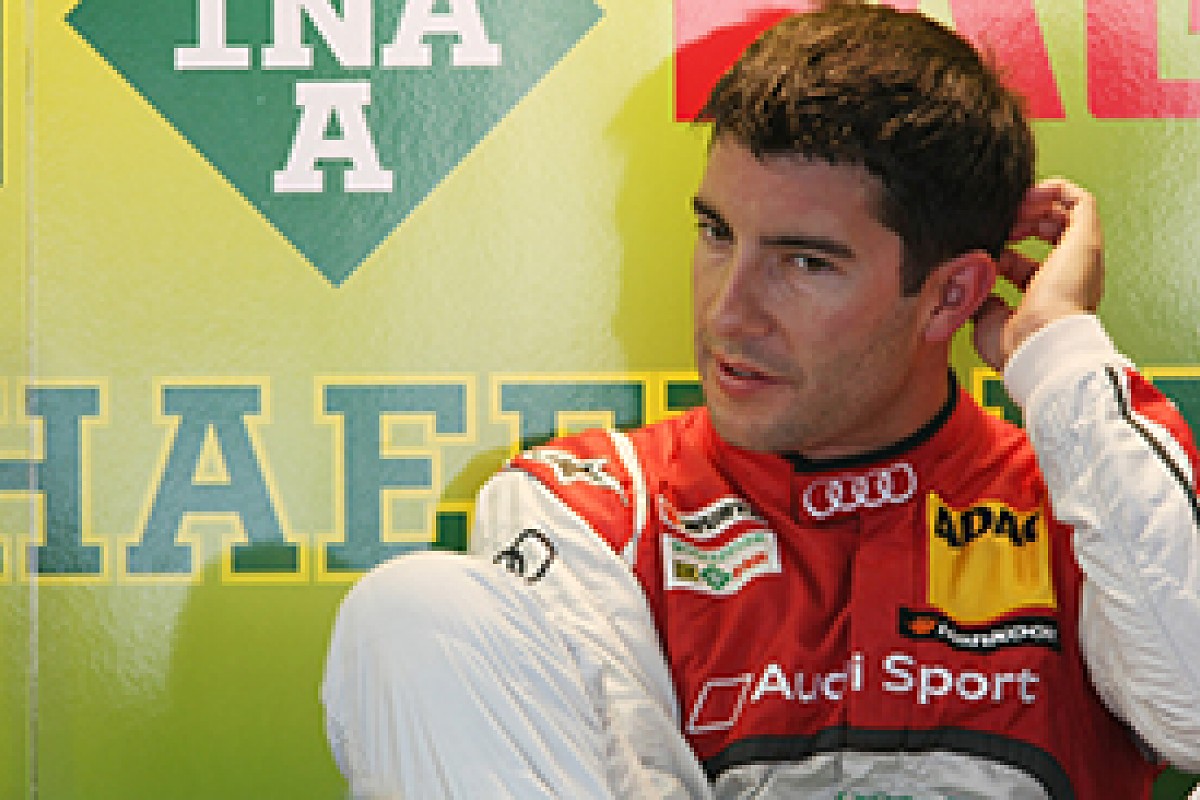 9. Mike Rockenfeller (D)
Championship position: 4th
Team: Phoenix Audi
Starts: 10
Wins: 0
Poles: 0
Fastest laps: 0
The Le Mans 24 Hours winner switched from Audi powerhouse Abt Sportsline to take over Tomczyk's title-winning seat at Phoenix. The result was his best year to date in the DTM in terms of his championship position, and by dint of being the best-placed Audi driver in the points.
Much like Scheider in 2011, though, you'd hardly have noticed he even showed up. That's a shame for a man who made Q4 four times (a figure only beaten by Spengler and Paffett) and scored points eight times out of 10. But yet somehow you felt he didn't quite maximise his opportunities this season.
The defining moment of his year came at Zandvoort in August. Handed the lead when poleman Scheider failed to get off the line, he held a decisive 3s lead over Mortara, but was too cautious when rain doused the track for a couple of laps midway through and allowed the Italian to elbow him aside for the lead.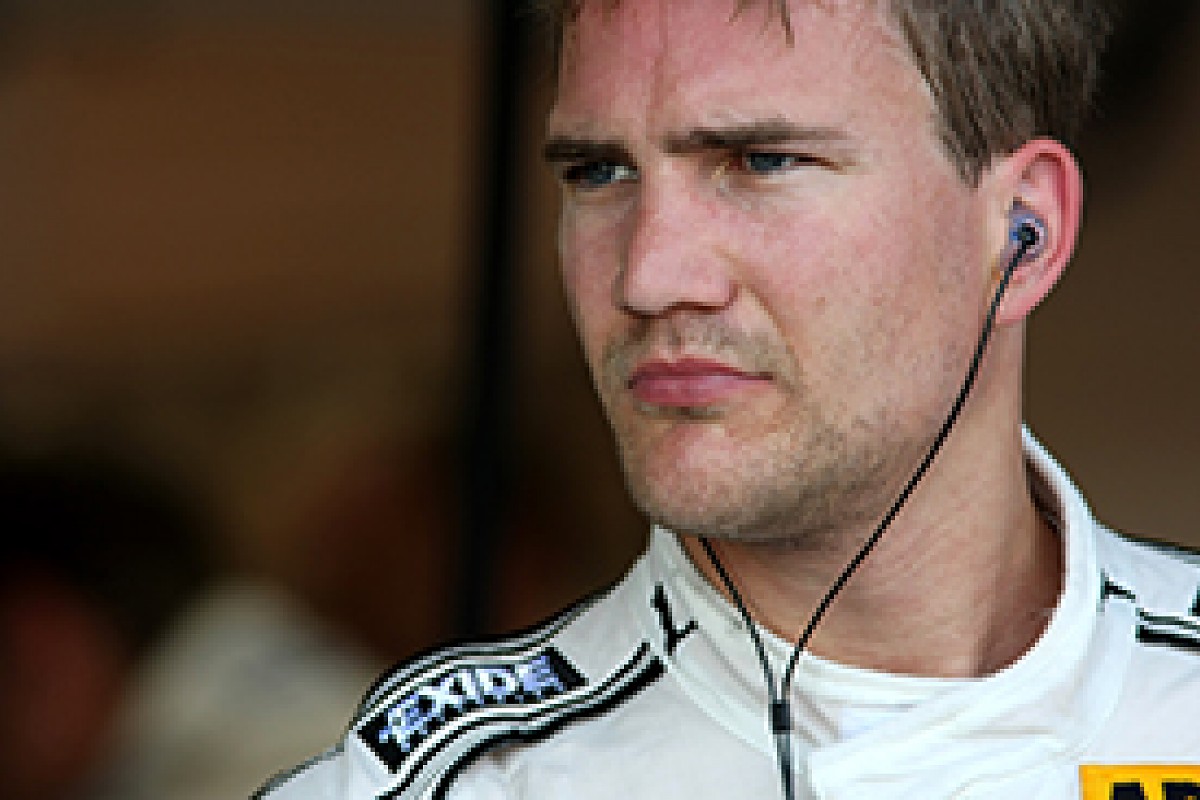 10. Dirk Werner (D)
Championship position: 9th
Team: Schnitzer BMW
Starts: 10
Wins: 0
Poles: 0
Fastest laps: 0
Forget third on the grid for his series debut at Hockenheim. That's not what was most impressive about the former GT racer in his rookie year.
Instead it was his gradual improvement as the season progressed. He never made it out of Q2 again during the opening five races, but became a points scorer with 10th spot at a wet, but drying, Norisring.
His confidence lifted, he was one of only two drivers on the grid to qualify inside the top 10 for every race during the second half of the year, and scored points in four of them, including a season's best fourth spot at Oschersleben. One to watch for next year.
The rest...
It was a bad year to be Timo Scheider. Having gone over a year without a DTM win, he seemed to be a magnet for all the bad luck that came Audi's way.
The championship was five races in before he had a problem-free Saturday, the knock-on effect being that he started most of the races in the pack and needing to overdrive his A5 to make progress.
Even the high point, pole at Zandvoort, turned to nothing when the handbrake failed to release as the lights went out, a legacy of fluid leaking out of a brake cylinder.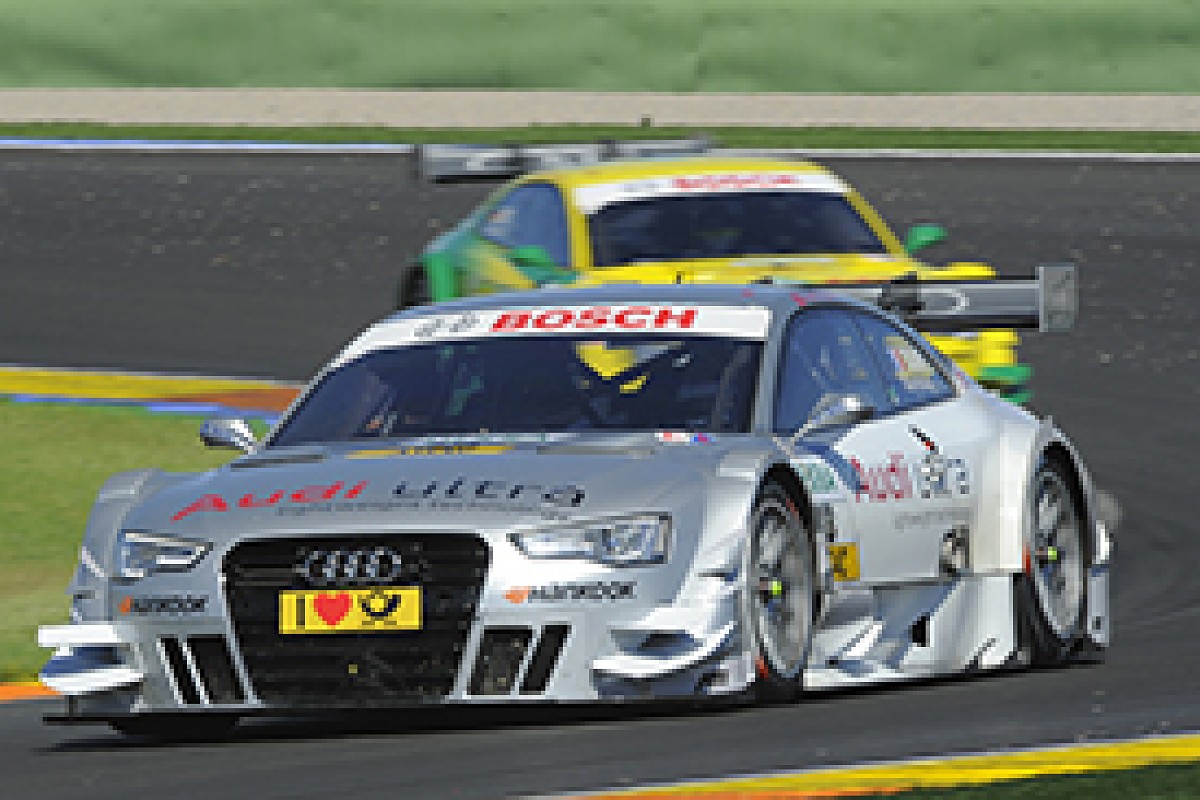 Tambay took a career-best second spot at Valencia © LAT
His rookie team-mate at Abt Sportsline, Adrien Tambay, showed supreme qualifying speed early on, but took until the second half of 2012 to curb his over-enthusiastic driving. When he did, he was rewarded with a fine fifth place at Zandvoort and an even better second at Valencia.
The Spanish track was also the most successful one for Rahel Frey. Having been on Ekstrom-like pace all weekend at the Nurburgring, she came home seventh in Spain and, save for an ill-judged decision to try to pass Andy Priaulx around the outside, rather than the inside, could even have been in the top six.
Filipe Albuquerque matched Mortara in making Q4 in back-to-back mid-season races, but seemed destined to finish seventh or eighth, regardless of where he'd started.
Miguel Molina, meanwhile, had a disastrous year, and crashed out of at least three races as a result of component failures or contact from rivals.
BMW rookies Priaulx and Joey Hand both took time to adapt to the technique of DTM machinery, although the three-time World Touring Car champion did pull a brilliant seventh place out of nowhere at the Hockenheim season-opener.
After a punt put him last on the opening tour at Lausitz, early hits at Brands Hatch and Spielberg limited him to just 13 more racing laps before the mid-season stop at the Norisring.
Hand's ninth place at Spielberg was a sign of his progress, but once his chassis was written off in a testing fire (with reserve driver Marco Wittmann at the wheel), he was on the back foot again and took until the Hockenheim finale to reach the points.
Ralf Schumacher was rarely a match for HWA stablemates Paffett and Green, but did look serene at the Norisring when the multi-car shunt on the first lap left him in the lead. But for an electrical glitch, he would probably have won there.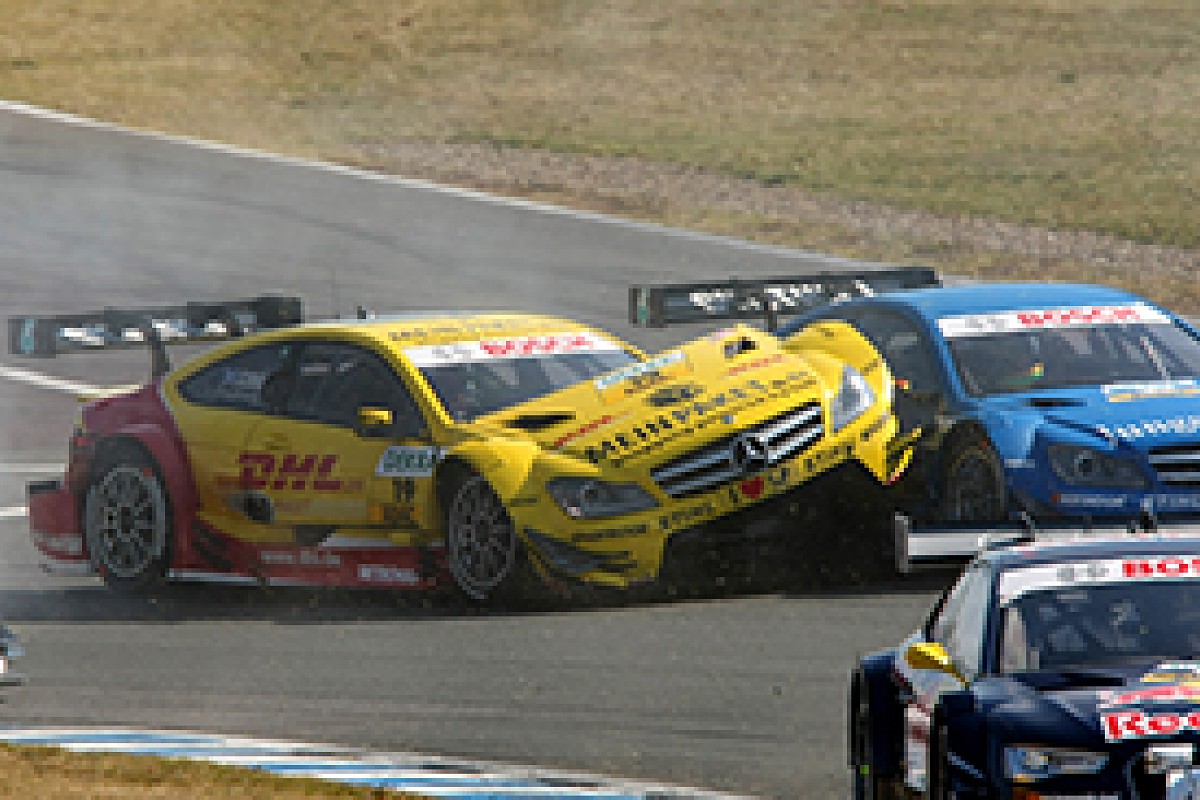 Coulthard's final season in racing was a trying one © LAT
Life was tougher for Christian Vietoris, though, promoted to HWA after a year with the Persson squad. His highlight was a front-row start at Brands Hatch.
David Coulthard's final year as a professional racing driver featured plenty of downs, but also included his best finish in a DTM car as the Mucke driver came home fifth at the Norisring.
Persson team-mates Susie Wolff and Roberto Merhi often found themselves overdriving their C-coupes to make up for the inevitable poor qualifying positions. Last year's F3 Euro Series champion Merhi's highlight was fastest lap at Oschersleben.