So Michael Schumacher has decided to retire from Formula 1 - again.
The announcement made by the German in the Suzuka paddock came as no great surprise given Lewis Hamilton's signing of a multi-year deal the previous week.
Amid all the outpouring of thanks and praise to all he's worked with during his three-year F1 comeback with Mercedes, some of the most important words were those he didn't utter. This was the revelation of a retirement from grand prix racing, not racing altogether.
Should he intend to continue his motorsport career beyond the end of 2012, rumour-mongers would very much have you believe that he will race in the DTM with the three-pointed star next year, or take on a more likely ambassadorial role with the manufacturer.
At the recent Valencia DTM round, AUTOSPORT asked Mercedes motorsport vice-president Norbert Haug whether Schumacher would be given a DTM drive for 2013 if he asked for one.
Could Schumacher race one of these?
"Ask me once he has asked me the question," was Haug's short response.
One doubts that the question has yet been asked. But if at some point in the future it is - and remember, he did test a C-Coupe earlier this year - then the seven-time world champion should bear this warning in mind. The DTM is no walk in the park, even if you are a Formula 1 star.
The DTM has changed a lot since Schumacher drove a 190 Evo at the Diepholz round in 1991 (he'd already raced at the Norisring the same season) as a young hotshoe still three weeks short of his grand prix debut. And he would do well to look at the relative lack of success experienced by top-level F1 drivers during the history of the tin-top series.
In fact, just five drivers can count wins in both the Formula 1 World Championship and the DTM on their CVs. They are, in order, Jacques Laffite, Keke Rosberg, Alessandro Nannini, Jean Alesi and Mika Hakkinen.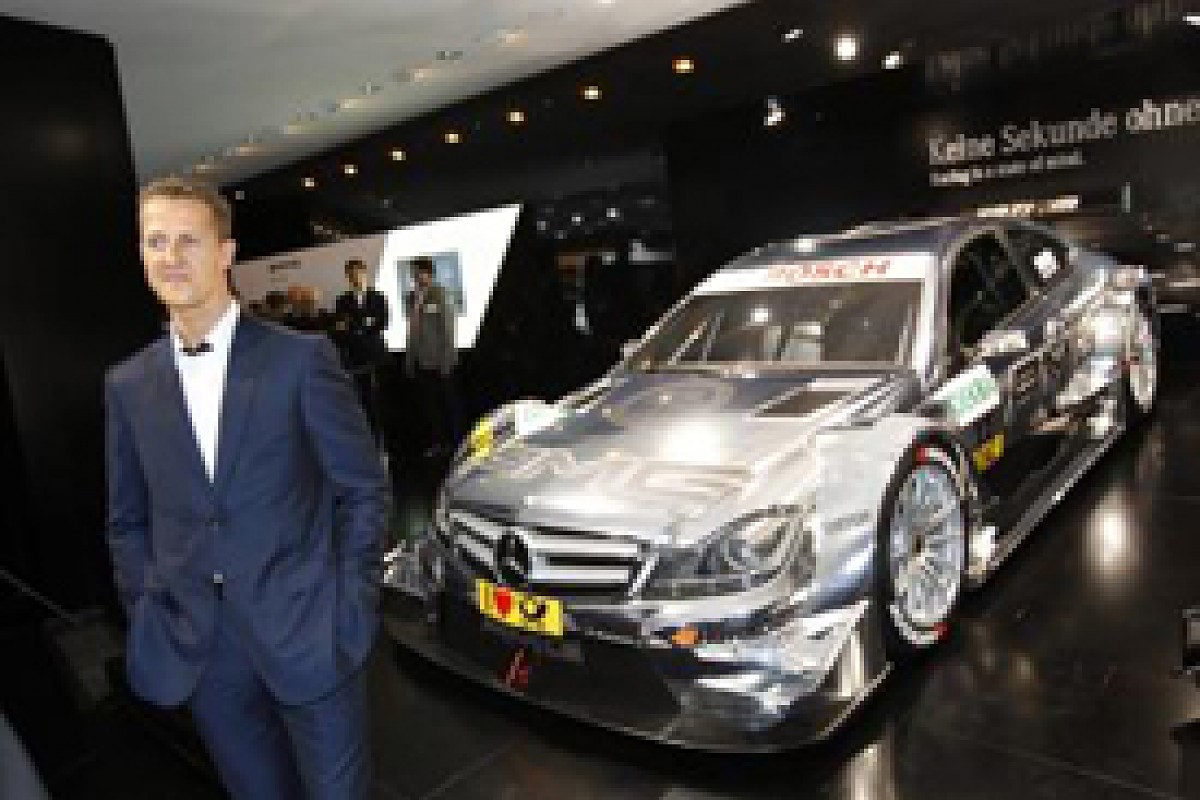 Bernd Schneider: Five DTM/ITC titles, lots of non-qualification in F1... © LAT
Yes. Plenty of men with grand prix starts on their CVs have done well in the DTM: Hans-Joachim Stuck, Johnny Cecotto, Nicola Larini, and even the greatest of them all, Bernd Schneider, spring to mind. But precious few with anything resembling a multi-year career at motorsport's top level can claim likewise.
Currently flying the flag for the F1 stars in the DTM are David Coulthard and Michael's brother, Ralf Schumacher. And surprise, surprise, despite a combined 19 grand prix wins, neither has won yet. The entire sum of their success, in fact, is two podiums - both courtesy of Schumacher last year - a lone pole position and 17 points finishes from a combined 81 starts.
These are the main things Michael should consider when weighing up a potential future in the series.
1. DRIVING TECHNIQUE
With the notable exceptions of Tom Kristensen, Timo Scheider and Mike Rockenfeller, no consistent DTM frontrunners of the past decade have had much success outside of the category since making their debuts.
This points towards the cars requiring a specific driving style to unlock consistent lap times; a technique not used in any other form of international motorsport.
Several drivers this year have uttered on the quiet that the Audi, Mercedes and BMW monsters, which feature 57 spec parts this year as part of cost-cutting measures imposed by series organiser the ITR, have too much grip, thanks to wider Hankook tyres, larger rear wings and longer diffusers than the previous-generation cars.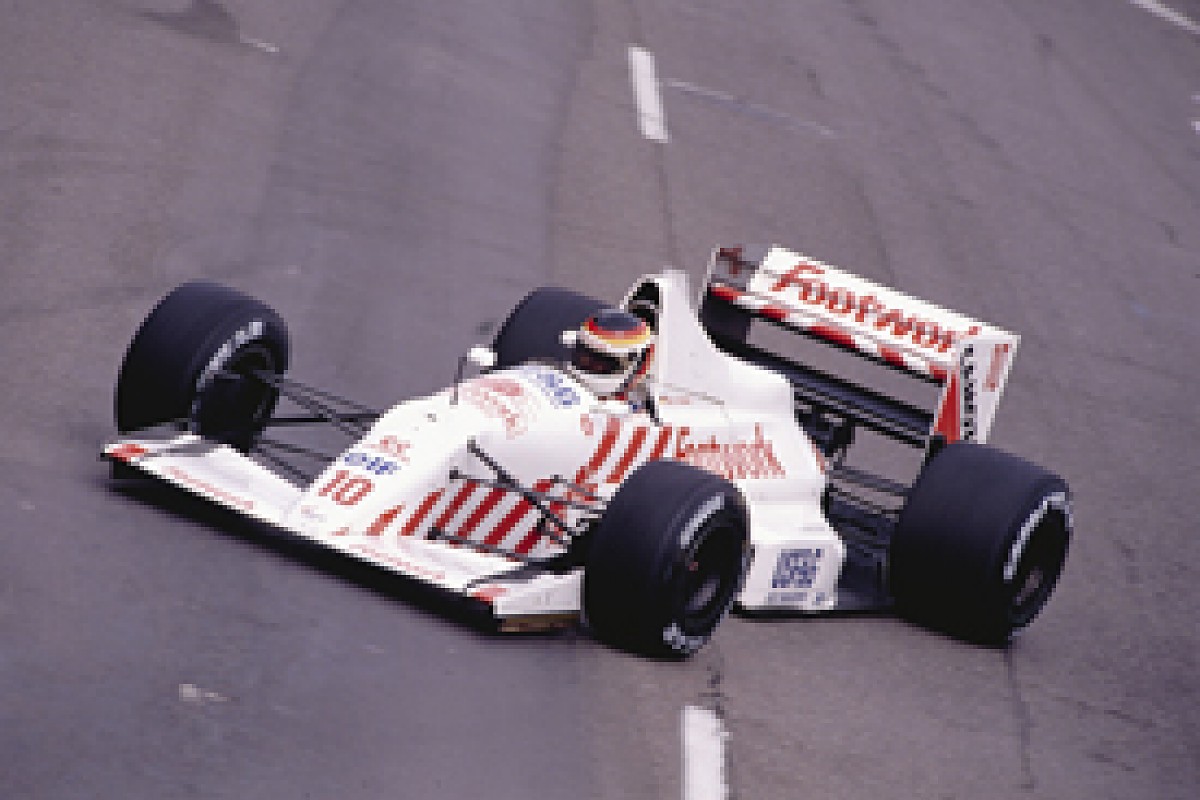 The DTM driving style is very specific © XPB
"We need more power," said one of this year's top performers recently. "There's so much grip that you're sort of limited in what you can do as a driver when you're talking about using your confidence to increase your speed.
"It's all about technique with these new cars, even more than with the old ones, and they were quite specific too. A bit like a Formula 3, but heavier."
Coulthard, who is now in his third season with Mercedes outfit Mucke Motorsport, agrees that learning the dark art of driving a DTM car is far trickier than doing the same in a single-seater.
"Certainly from somebody coming from grand prix racing it is, because the grand prix car was a logical progression from every lower single-seater series, and you were more prepared for it than for switching to something like this," he says.
"In fact, I'd liken the switch from F1 to DTM to tennis, where you have to play on hard courts, grass and clay. Each surface is totally different, and you have to have strengths in different areas that often suit some players more than others.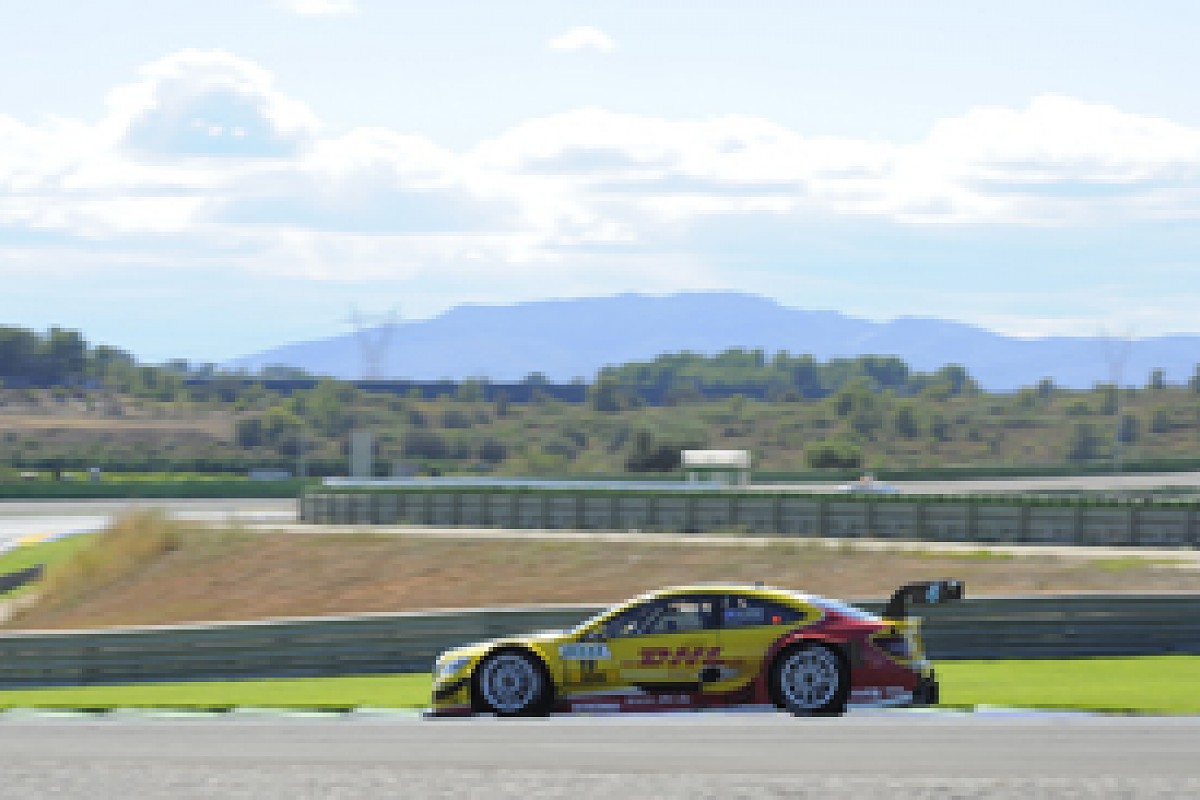 Di Resta used a DTM title as a springboard into F1 © LAT
"Even some top tennis pros never won a major tournament on clay, even guys that got to be number one in the world.
"When you look at the number of drivers that have left the DTM to go to Formula 1, there's very few that have been successful once they've got there. I hope Paul di Resta will prove me wrong in time, but who else? Giancarlo Fisichella perhaps?"
One man who is perfectly-placed to comment on Coulthard's theory is championship leader Gary Paffett, whose other day job is as a test driver for McLaren's F1 team.
With plenty of simulator time under his belt this year and 'proper' mileage racked up at the mid-season Mugello test, Paffett has enough contemporary experience of grand prix cars - if not grand prix racing - to blow the theory out of the water. He doesn't, though.
"They are different, no doubt about that," he confirms. "And I think you can see in general this year that the guys at the top of the championship are myself, Jamie [Green] and Bruno [Spengler], and we've all been here for a long time, five, six, seven years each.
"Experience counts for a hell of a lot in a DTM car because it calls for a very specific way of driving, and not everybody is able to really perfect the technique. But then you look at sportscars or world touring cars and you don't see many successful ex-Formula 1 drivers doing much there either."
2. THEY AREN'T GETTING ANY YOUNGER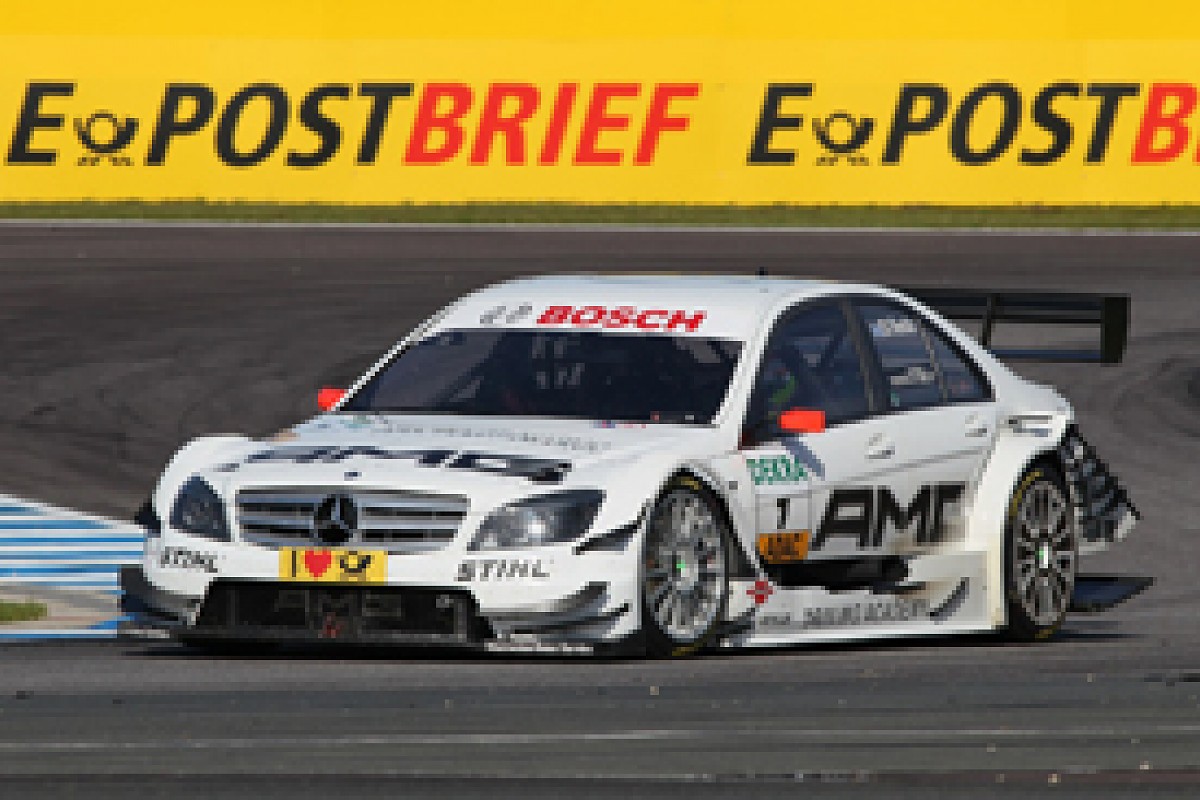 Coulthard is the DTM's elder statesman © XPB
At 41, Coulthard is three years older than any other DTM driver. But he's still two years younger than Michael.
Age makes it more difficult to keep yourself in tip-top physical shape, and that will have a massive effect on him, even if the lower cornering speeds and less-aggressive acceleration and braking tendencies gives the body less of a pounding than a grand prix car.
Coulthard says it's more than just the physical toll that is hard to deal with, however.
"I'm not at my peak any more," Coulthard says candidly. "When I reached my peak level of personal performance, I was in Formula 1. And most guys that have a grand prix career of seven, eight, nine years or more, will peak while they're there.
"When you get someone like me or Ralf moving into the DTM - and don't forget I had a year out of racing altogether in 2009 - we're obviously not going to be at our peak. If we are, then we should still be in Formula 1.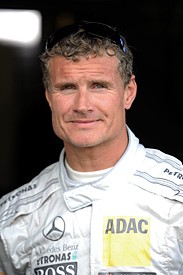 Michael Schumacher pops along to the DTM to cheer Ralf on
"Compare that with somebody like Mattias Ekstrom, who is a career touring car driver. He'll have peaked at some point during his DTM career. The fact is that an F1 driver at his peak will never be racing against a DTM driver at his. It's just the way it is.
"If you were to take Ekstrom out of the DTM at 35, 36, 37 years old, stick him in a mid-table Formula 1 team and tell him to go out and qualify within half a second of pole, I doubt he'd be able to. And yet that's what I'm doing.
"I think that tells a story in itself about the level of driver in this championship. And can it really be a bad thing for the Jamie Greens and the Gary Paffetts of this world if they're seen to be beating grand prix winners all the time?"
Mercedes motorsport boss Haug does not believe that age plays too much of a factor. And he's the man who has signed more big-name ex-F1 drivers than anybody else since the DTM was revived in 2000.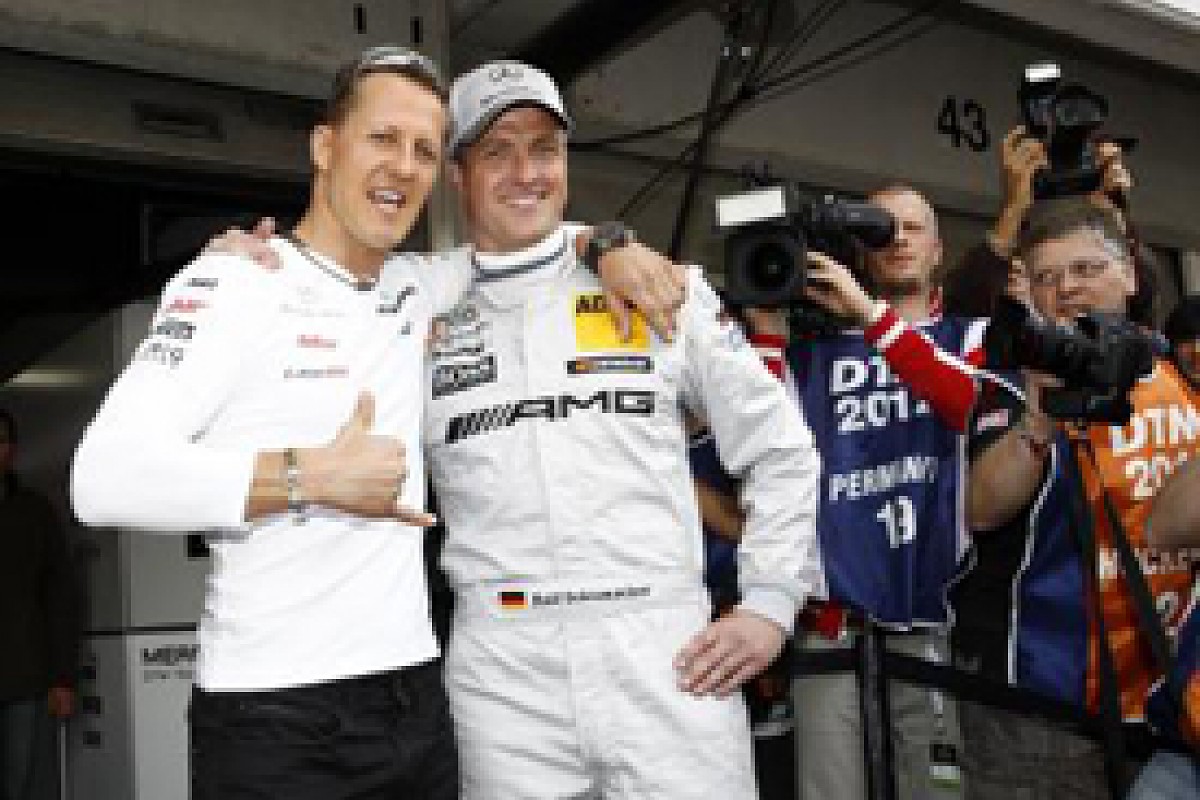 Hakkinen and Alesi were DTM winners after F1 © XPB
"I think we have had some exceptional drivers with all our teams in the DTM over the past 10 or 12 years," he declares. "Jean Alesi took only four races to win and Mika I think did it in three and nearly won the championship. And Mika had not done a race for about four years since he stopped doing Formula 1.
"I think Ralf, for example, is doing a good job. He's been helped by the Hankook tyres because they give more feedback than the old ones. They're more like Formula 1 tyres.
"Even now, Ralf is qualifying usually [just] inside or outside the top 10, and that's the same as Timo Scheider, who has won this championship twice. And even then, we're talking about only three tenths of a second difference between the fastest time in Q2 and Ralf. What do you want me to do, sack him?"
Haug's point is a valid one. Ralf, for example, was unfortunate to have his one genuine shot at victory this year - at the Norisring - taken away from him; an electrical problem robbing him of a three-second lead and eventually putting him out altogether.
However, what is just as relevant is that the standard of driver that now competes in the DTM is higher than it has ever been before, with only four regulars (Bruno Spengler, Miguel Molina, Rahel Frey and Susie Wolff) having failed to win a title since graduating from karting.
This is a major contributing factor in that same 0.3s gap representing 12 or even 15 cars in a regular Q1 or Q2 session. And with DTM cars now generating incredible speed as far as tin-tops go, drivers are often left with little hope of a good finish if qualifying doesn't go to plan.
3. CAN THEY BE BOTHERED?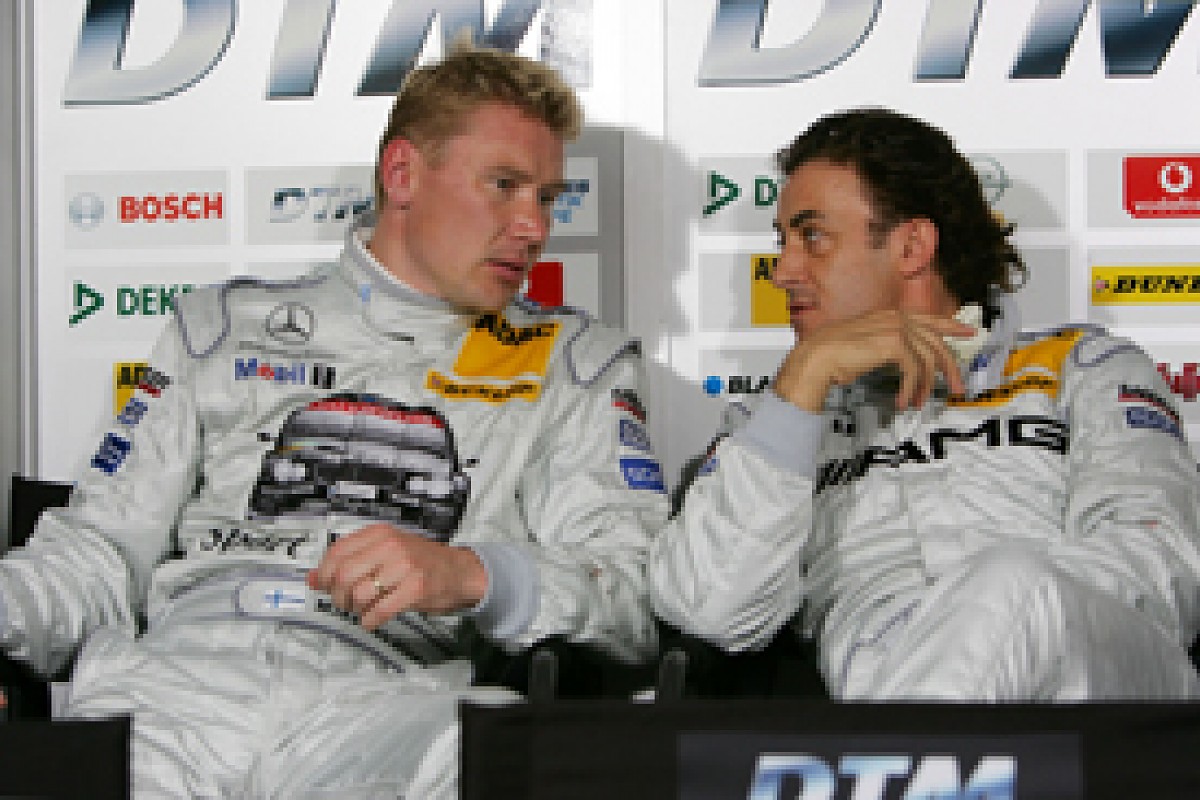 More DTM strife for Ralf at Oschersleben © XPB
You may now be thinking, 'hang on a minute. What about Johnny Cecotto? What about Nicola Larini, Michael Bartels, Stefano Modena, Christian Danner or Gabriele Tarquini? Didn't they all win races (Tarquini's victory coming in the ITC)? Didn't they all come from F1?'
Yes, but none of these drivers had what you would call a fulfilling F1 career. Only two of them made the podium, and none lasted more than five years in the sport's top echelon. None earned megabucks while there.
The result was that each one of them arrived in the DTM still with a point to prove, still with a brand to be built and exploited, still with money to make to pay the bills.
These drivers were prepared to put in all the legwork that a grand prix veteran would have done during their F1 stint, but is no longer prepared to.
Coulthard sees sense in that theory.
"This is not my main career," he says. "Formula 1 was my main career and I trained goodness knows how many hours a day for 13 years to stay on top of my game. I did promotional event after promotional event, flew here there and everywhere. I didn't eat or drink anything that was bad for me.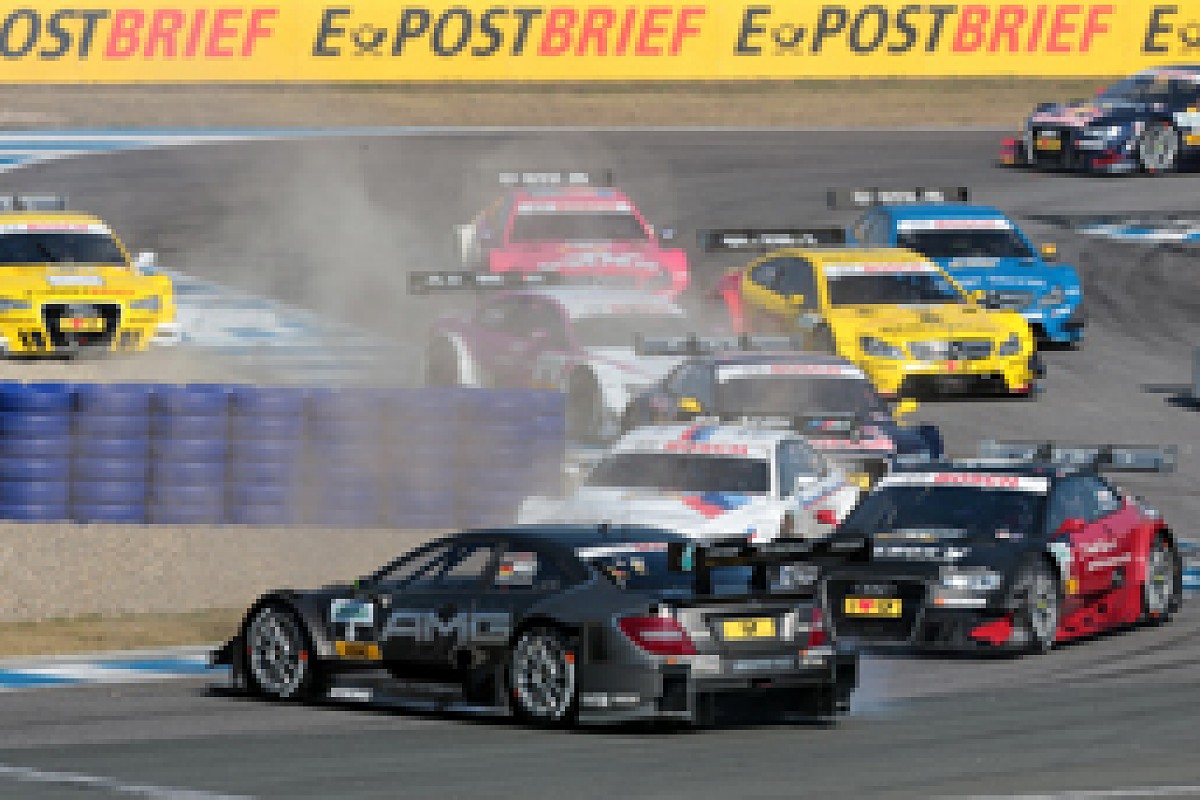 Green and Paffett went from being rising single-seaters stars to DTM elite © XPB
"Now I have my television duties with the BBC, I still work for Red Bull in an ambassadorial role, I have a few other business interests that I put a lot of effort into and I drive a Mercedes in the DTM. It's not the one thing in my life as Formula 1 was for many years.
"I can still go out and drive the nuts off one of these, and there are some really good guys that I'm beating. Take Andy Priaulx for example. He's a three-time world champion in touring cars and yet I'm ahead of him in the championship. So I have to be doing something right."
"But when you look at guys for whom this is their career, their livelihood, the Garys and Jamies and Bruno Spenglers of the DTM, they're the guys who are the stars, even if they're not the highest-profile names in the wider world...
"They're really good drivers and they're stars in Germany and in this championship. They deserve all the success they get."
BMW motorsport chief Jens Marquardt is a firm subscriber to the theory that reputation wins you nothing, and is adamant that he will never sign a driver with a primary intention of putting bums on seats.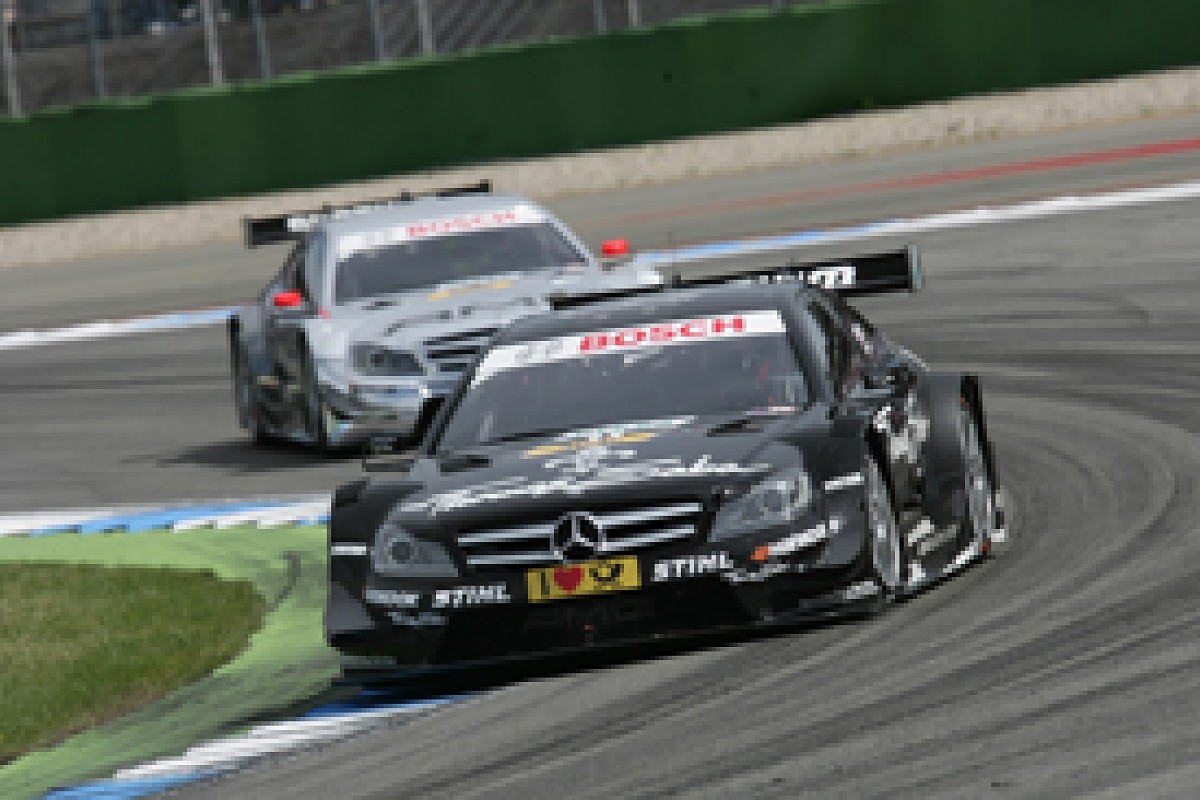 BMW didn't go for any big ex-F1 names when it was shopping for DTM drivers © XPB
"Performance is the number-one factor for us when we examine a driver and sign one," he insists.
"If there is a big-name driver from Formula 1 or somewhere else and they can show the level of performance that we expect, then we'd be very interested. If they cannot, we will move on and look at someone else.
"Having a big name and a big reputation is not a guarantee that you can do well in the DTM. I believe that the racing we've produced as a championship has been fantastic this year and we've seen the attendances above what they were last year. So maybe the spectacle is just as important as the names."
So it's a simple answer then. A glittering F1 career leaves some - but not all - drivers unable, or even unwilling, to extract the same level of performance out of themselves once they start competing at a 'lower' level. An average spell in F1, one that leaves a driver needing to prove a point to prolong his or her career, does not.
There seems to be no need for a grand prix veteran to race in the DTM full stop. Certainly the series seems to benefit more from having them than the drivers do from being associated with the series. Who, for example, is going to remember Schumacher as a DTM backmarker rather than a seven-time world champion?
If Michael Schumacher does take the plunge, there's little doubt he will put a few thousand extra bums on seats at circuits around Europe. If he doesn't he might just save himself a world of bother.