Andy Priaulx is about to embark on the most exciting season of his racing career - and those are his words. It's no surprise that he should feel that way, as BMW's three-time World Touring Car champion is taking on the established might of Mercedes and Audi in the DTM.
The British driver's switch from an international GT programme to BMW's DTM operation will put him up against series legends Mattias Ekstrom, Gary Paffett and Timo Scheider, and poses the biggest challenge of his racing career to date.
Priaulx is under no illusions about the difficulty of what lies ahead. After all, he told AUTOSPORT last July that BMW was starting "from 20 years behind Audi and Mercedes".
But he is delighted to be back in a touring car series of sorts, and determined to give the middle finger to those 'career critics' he has been constantly proving wrong over the past decade.
With half the testing programme of the new M3 DTM done, the time seemed right to find out what was going through his mind...
BMW Veteran
It was an unlikely set of circumstances that got Priaulx into touring cars, and subsequently BMW. A race winner with Alan Docking Racing in British Formula 3, Priaulx was chosen by the Triple 8-run Egg Sport Vauxhall squad to replace team regular Phil Bennett (who had copped a one-round ban after accruing too many points on his race license over the course of the year) in its British Touring Car squad for the Oulton Park round in August 2001.
With no less a team-mate than James Thompson, and with Jason Plato and Yvan Muller in the next garage in Triple 8's other two cars, Priaulx did the unthinkable by taking pole position for both races and finishing second on his debut (although he didn't have to carry success ballast). The seeds were sown there and then.
That led to a full season with Honda in the following year's BTCC and, following a spectacular wet-weather victory at Knockhill, a move to international competition with BMW. Four major titles (the 2004 European crown followed by three world championships in a row) followed and established him as part of the furniture at the Munich manufacturer.
Overall victory in the Nurburgring 24 Hours in 2005 and a GT class win at the Sebring 12 Hours last year only served to cement his position as a versatile and invaluable asset among BMW's considerable arsenal.
Q. This will be your 10th season with BMW as a factory driver. Did you ever think during your pre-touring car days, when you were struggling to pay the bills, that you would end up with such a long stint at a manufacturer with such a massive involvement in high-level motorsport?
Andy Priaulx: I wouldn't say I feel lucky to have the job I'm in. Lucky's the wrong word, but I certainly feel fortunate. I've had to work bloody hard to stay here though and I certainly wouldn't take it for granted that I'll be here long-term. BMW is such a successful organisation that you have to keep achieving. I've managed to do that every year since I've been here through a combination of being very self-critical and of making good decisions at the right times. I had a belief in myself when I joined in 2003 that something special could happen, but I guess that was probably a bit of ignorance on my part. Now I very much have the attitude that every day you make a difference to your life and to your job, and that's something I work to all the time. I hope I can last another 10 years here, although I'd be nearly 50 then, so that's probably being unrealistic.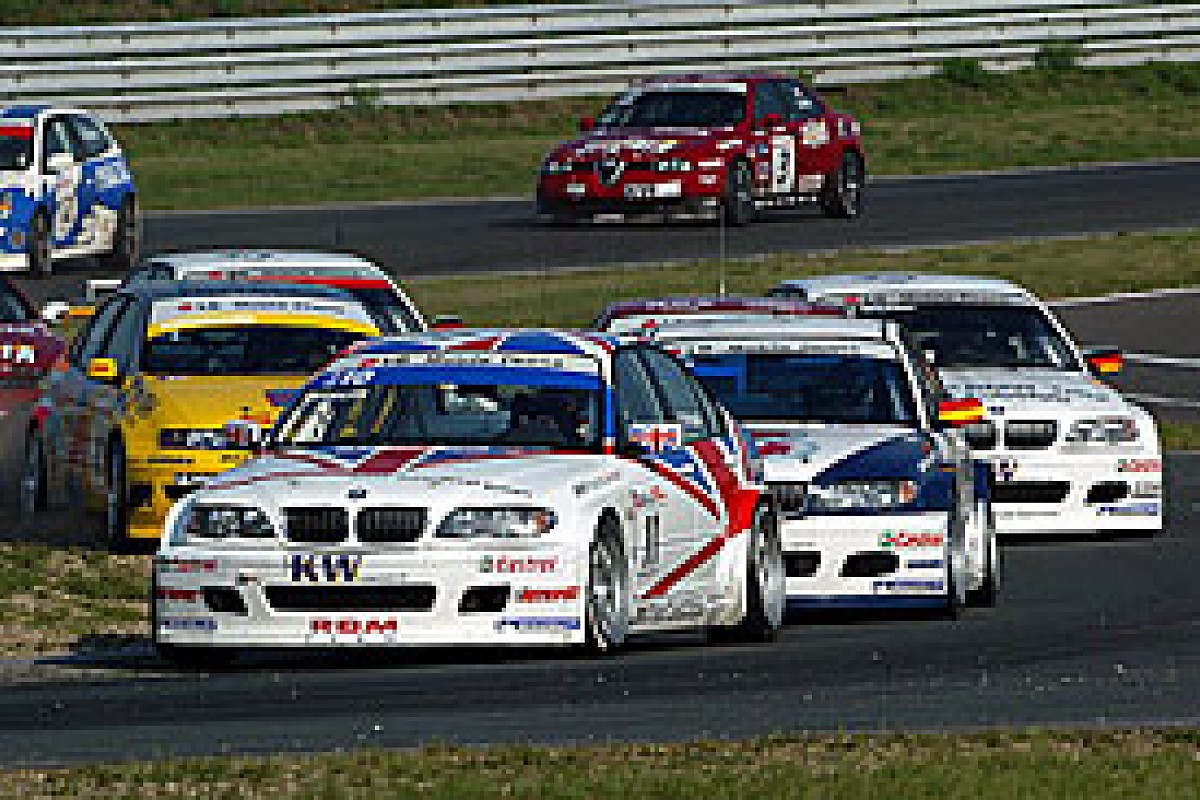 Priaulx proved his worth in the ETCC in 2003 © LAT
Q. You will make your DTM debut this year. Does this make it the most exciting pre-season since you joined BMW? Or was it a better feeling when you were readying yourself for action with RBM ahead of the 2003 ETCC?
AP: I'm a lot more excited now, but a lot more realistic as well. I'm very motivated about the situation I'm going into. When I first joined BMW there was quite a lot of uncertainty about going into European Touring Cars and whether I knew the circuits... I was totally unproven in touring car racing at that point; a win in the BTCC didn't mean anything in the context. At least now I have a name and I've proved myself at BMW over enough years to have the respect of the company. Now it's about being the best I can be, or better than I've ever been before, to take it to this next level.
Q. Are you glad to be getting back into a championship where you're driving for yourself, rather than sharing a car with others, as is the case in endurance racing?
AP: Yes. Definitely. I found 2011 tough, and not just because I had my thyroid problem that put me out for a bit of the mid-season. GT racing is all about compromise; how you sacrifice something of yourself for the good of the other drivers in the car. My mentality has never been about compromise; it's been about one engineer and one driver maximising what you have. And I missed that. So I'm very excited about being back in a programme where it's just my car, and being able to contribute to and be a part of such a major programme.
Q. Do you think you could have remained with BMW for so many years without having such a strong mentality?
AP: I'm not sure. I know I wouldn't be here if I hadn't won four touring car titles, put it that way. But that's what it's all about with any manufacturer that's putting big resources into motorsport. Those titles have made a big difference to my career. Some people have tried to say that those titles were lucky, but come on - four in a row [2004-07] isn't luck. I don't mind people saying that though. Having critics and proving them wrong is a major motivating factor for me. I've given them the metaphorical middle finger a few times!
DTM rookie
Priaulx is one of five drivers who have been named on BMW's driving roster for its first DTM campaign since 1992, and one of three - along with Augusto Farfus and Joey Hand - without any experience of the German-based series.
BMW was the first of the championship's three manufacturers to unveil its 2012 car, which is built to a brand-new set of technical regulations that aim to reduce costs by using a number of spec parts and increase driver safety.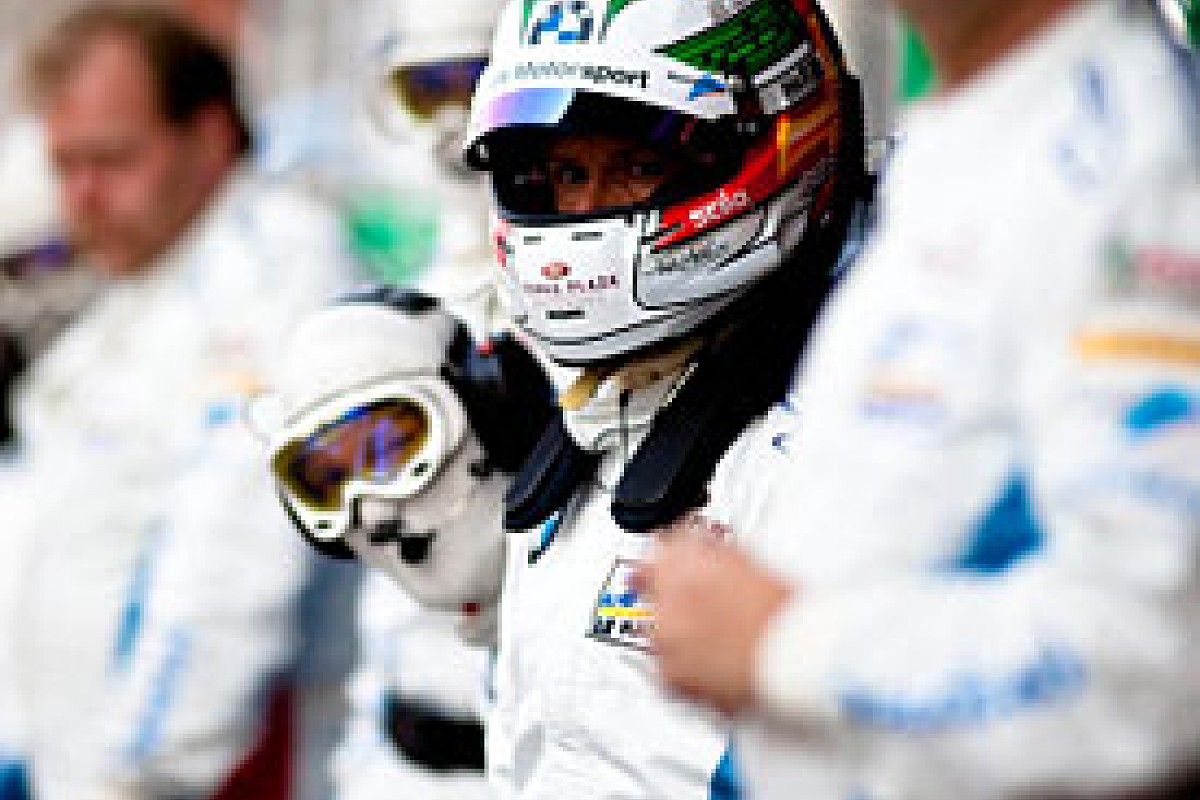 Priaulx is looking forward to having his own car again after 'sharing' in GTs © LAT
Since that initial unveiling of the M3 DTM at BMW's Munich headquarters in July, its three teams - Schnitzer, RBM and start-up operation RMG - have been hard at work getting it up to speed against the established competition of Audi and Mercedes.
Experienced DTM aces Martin Tomczyk - the 2011 champion - and Bruno Spengler have arrived from Audi and Merc respectively and bring a combined total of more than 180 starts in the championship with them. That will not only help the team, it may well expose any shortcomings the new boys have in terms of getting to grips with the cut-and-thrust of such a closely-contested series.
But since turning his attentions to touring car racing, Priaulx has belied his inexperience to prove himself as one of the best out there. It's a mentality that is still very much in evidence.
Q. Five tests are behind BMW now. Are you happy with the progress made both by BMW and yourself over the past four months of DTM running?
AP: I'm very happy with where we started with the car. It's making progress at every test and so am I. We still don't know how good we are compared to the opposition though, and I don't think we'll truly know that until the start of the race season. There's a lot of enthusiasm from BMW for this programme and we know we have to walk before we can run. But I think we're right on course in terms of where we wanted to be by this stage.
Q. Where will your lack of DTM experience - and BMW's for that matter - be most evident?
AP: It's the small things that make the big difference in the DTM in terms of putting a race weekend together. You need to make pitstops in 2.5 seconds, get your in and out-laps perfect, get the heat cycles right on your tyres so you're not compromised during qualifying - I've seen that you get the top 15 separated by 0.4s in Q2 quite regularly - all those kinds of things. The good thing is that I know the fundamentals are there with BMW with the cars and the personnel, and we will get better, but inevitably we'll still have to do some of our testing in public. It will be a steep learning curve, and I don't expect everything to be perfect straight away.
Q. You mentioned pitstops as a crucial element of the DTM. How will BMW adapt to a 2.5s tyre change when it's used to minute-long driver changes in GT racing?
AP: A lot of the guys have done pitstops before, but not at this level necessarily, so there's obviously a lot of experience to be gained there. I think only the RMG team has this kind of pitstop experience, as a few of their key guys were with BMW Sauber in F1. Of course Schnitzer has GT pitstop experience, but RBM (with which Priaulx won multiple titles in tin-tops) haven't done stops for a long time, although they have done very well at the Spa 24 Hours in the past. I'm not too worried as the guys I'll hopefully have working on my car have proved themselves to be top-drawer mechanics so many times, so I'm sure they'll be good enough to do pitstops in three seconds.
Q. And what about your own driving? A key part of the pitstops is the driver getting on the pit limiter at the right moment, hitting his mark next to his crew and pulling away quickly and efficiently. How much practice will you need?
AP: We've done some, and we'll keep doing more. At the moment, for example, we're still discussing where things like the speed-limiter button will be positioned so it's best for all the drivers... Of course we'll have to refine things and practise, practise, practise, but every driver, in the heat of the moment, can find what it takes to be quick, whether it be a quick pitstop or whatever. I'll just have to work a lot harder than a Spengler or a Tomczyk to get used to it. It'll come before the first race though. I've been making sure I do some hot pit entries at each test, so I'm getting there.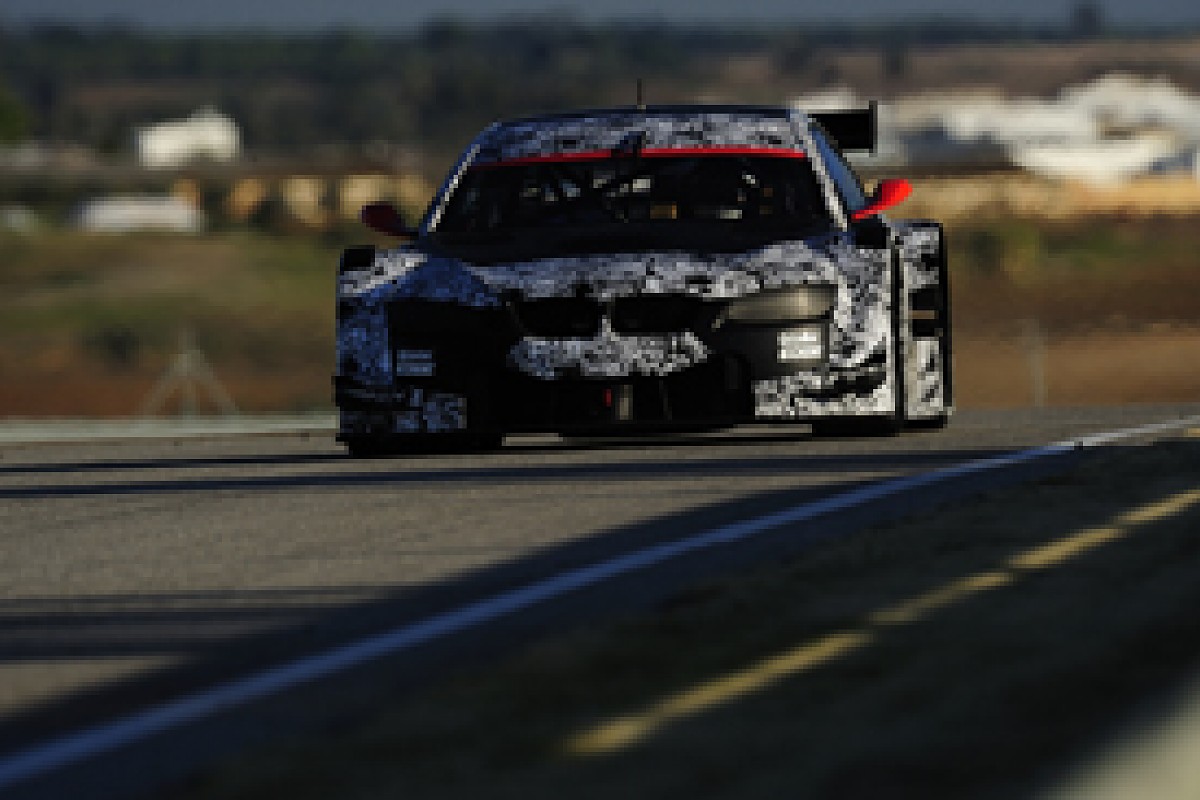 BMW makes its DTM return this season with the M3
Q. How close is the M3 DTM to the final specification that will race this year?
AP: I don't know. Every test you feel something changing and we still have two months before the homologation deadline, so I'll expect things to keep changing right up to then. The more you run in that time, the more you improve, especially when you start from zero, as we have.
Q. What are your initial impressions of your new team-mates Martin Tomczyk and Bruno Spengler?
AP: They're two totally different characters. Martin's very nice while Bruno's very professional and direct. Two top professionals to work with. As always with team-mates, it's going to be hard. You're all competing for BMW glory, but it must never be destructive towards BMW's end result, and I've learnt that in the past.
Q. And what about Joey Hand? Although he's been with BMW for a number of years, he's been racing GTs almost exclusively in that time. How tough will it be for him learning a new championship and new circuits in 2012?
AP: Potentially it will be very tough for him, but I've been very impressed with what I've seen so far. I've raced with him in the Rahal Letterman Lanigan M3 GT at Sebring last year and he's bloody quick. I'm sure he'll adapt to his new environment - all professionals do - but his biggest challenge will come if he decides to do dual programmes in the American Le Mans Series with Rahal and the DTM. In my experience, doing two programmes - especially on either side of the Atlantic - is a bit too much to bring together. I have some friends who have done it in the past, and switching from one to the other so regularly can have a negative effect on your preparations.
Q. So is that you ruling out any GT outings this year? BMW has already announced its intention to defend its ALMS GT titles, and could do with some extras to join its team regulars at the Sebring 12 Hours and Petit Le Mans...
AP: If BMW want me to go, I'll do it and I'll do it with my full commitment, but I think my focus has to remain on DTM and that's what I've asked for. I'd happily drive for Rahal because those races - Petit Le Mans and Sebring - are mega and I enjoy them a lot. When you drive for a big manufacturer you're told what you have to do. You get some great drives and you just have to be thankful for what they give you, because there are guys out there without a drive, and I've been there before and it's not nice. I'd take anything with open arms, but my focus has to be on DTM.