Having spent a day and a half on the lookout for Mike Rockenfeller, he wasn't getting out my sights this time.
It was at the Norisring round of the DTM that the Audi driver had returned to racing after his horrific crash in the Le Mans 24 hours just three weeks earlier. Since arriving at the German street track I had been determined to find him, to see how he was feeling so soon after such a monstrous accident.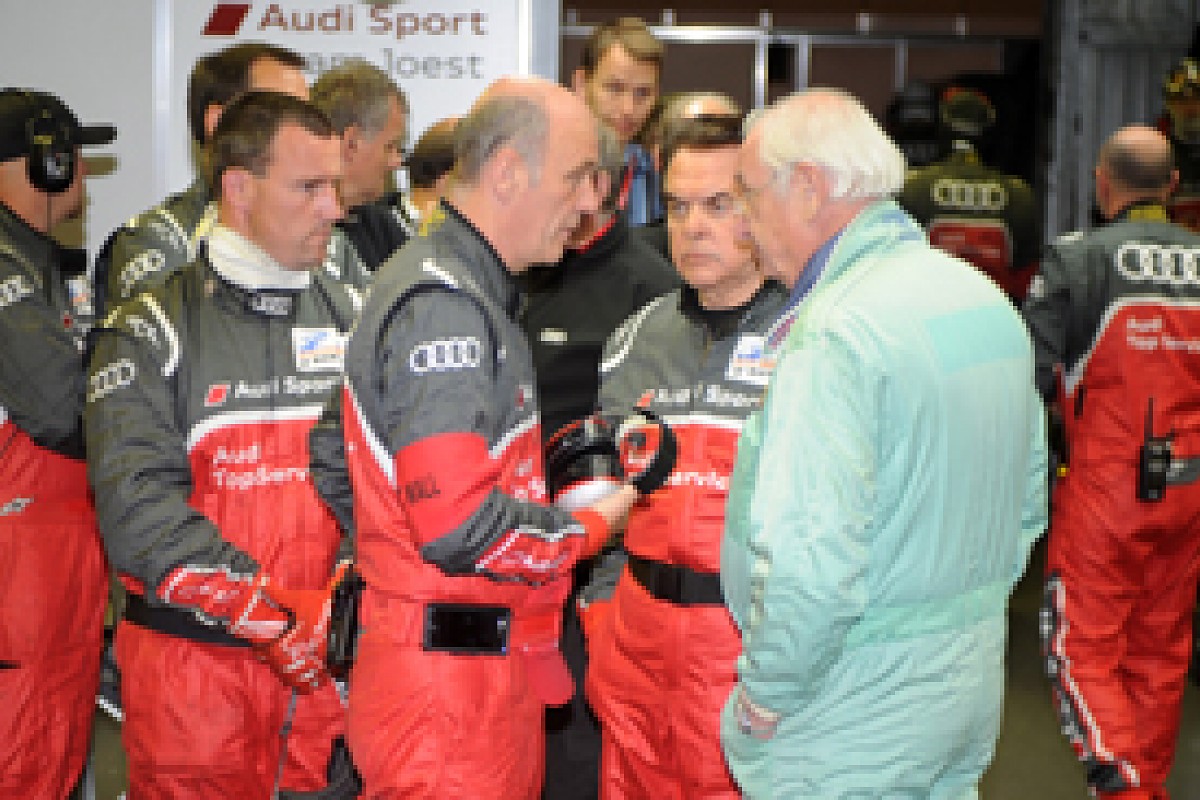 Audi chiefs were updated with Rockenfeller's condition within minutes © LAT
Finally, on the Saturday evening after qualifying, he had been cornered. The only problem was that he was talking to a table of people in German, and despite the fact that I covered the DTM full-time from 2007 to 2010, I wasn't fluent in his native language. I'd have to wait my turn.
What followed was an unforgettable 18 minutes, where Rockenfeller painted the most vivid picture of what he had gone through, from the moment he had decided to go for a gap to the right of Rob Kauffmann's Ferrari 458 on the run from Mulsanne corner to Indianapolis, right up to going karting two days before the Norisring weekend and confirming he was fit for competition.
Our conversation started slowly enough, with Rockenfeller explaining, as he had surely already done many times that weekend, that he was feeling okay. He continued by saying that after a handful of laps in free practice he had already got down to the usual business of preparing the car for the weekend as if he had never been away.
Just as he built up some momentum by telling me about his injuries and what he had gone through to get his fitness back, he was briefly interrupted by a team member. Had he not told them he would be along shortly, I wouldn't have been taken through the rollercoaster ride that had started with the slightest of taps from a backmarker GT car.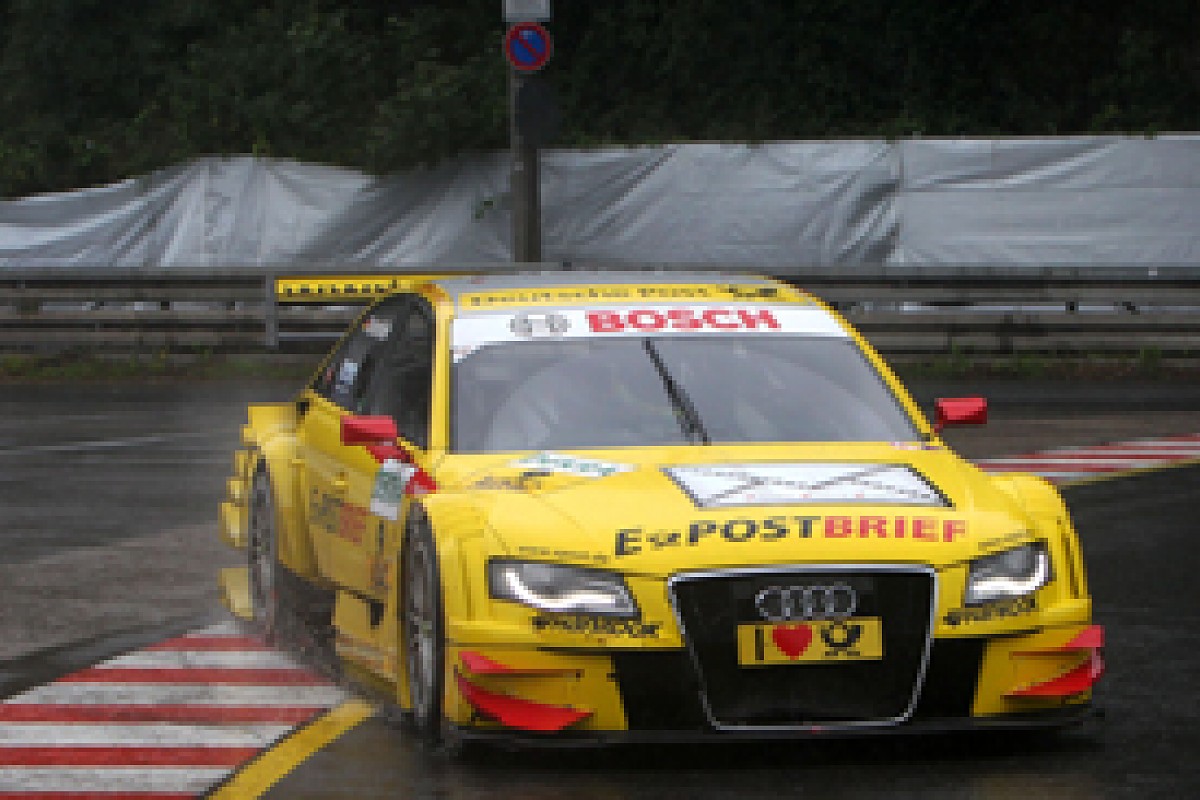 Rocky's comeback came at a wet Norisring three weeks later in the DTM © LAT
Once Rockenfeller got going, the emotion and the energy built in his voice. This had been a deeply traumatic, personal experience, and he had no way of telling the story without so much colour. He wasn't trying to dramatise it, he just couldn't do it any other way.
The detail he went into about trying to pass Kauffmann, the hit with the barrier, getting out of the car, going to the medical centre, the hospital, and even watching the footage back with his doctors that night, was incredible. I had started our chat off with three quickfire questions about his general condition and how the DTM weekend was going, but for the next 15 minutes I only had to interject twice.
As our conversation drew to a close, Rockenfeller apologised for getting so emotional, and let out a sigh just to wind himself down. But there was no need to apologise; he had taken me through every twist and turn of a remarkable story, which you can read in full here.
By the end I felt like I was the one who needed to get some rest.