Mercedes announced on Wednesday that former DTM champion Gary Paffett has signed a long-term contract extension with the manufacturer, which is set to take his career in the German series beyond a decade.
In the time since making his debut mid-season in 2003, Paffett has won the championship once (2005), finished second three times (2004, '09, '10) and has the most wins of any active driver in the DTM.
That kind of track record makes him hot property in a driver market that could be shaken up by the arrival of BMW and potentially more manufacturers for 2012, when the series introduces its next generation of car.
Q. How does it feel to be confirming a new long-term contract as early in the year as June?
Gary Paffett: It's very good. I've been with Mercedes for a long time. The last few years have been a bit shaky for the DTM, so everyone has been biding their time until next year when another manufacturer comes in. So although the championship has always been a very good series, there's always been a bit of a weakness there. But I think the DTM is coming into a new era starting next year with a new rival [BMW] coming in, and there is a lot of work for us to do.
It's going to be a completely new car and new regulations for everybody, so I think myself and Mercedes wanted to get ourselves in a position where we were able to concentrate on that from a very early stage. Hopefully we are going to be doing development work on the car and testing it in the not-too-distant future, and it's good for them and for me to know that I'm going to be there next year and beyond. So we can really push ahead and get on with it.
Q. What's the significance of firming up a long-term deal rather than a normal, shorter contract extension?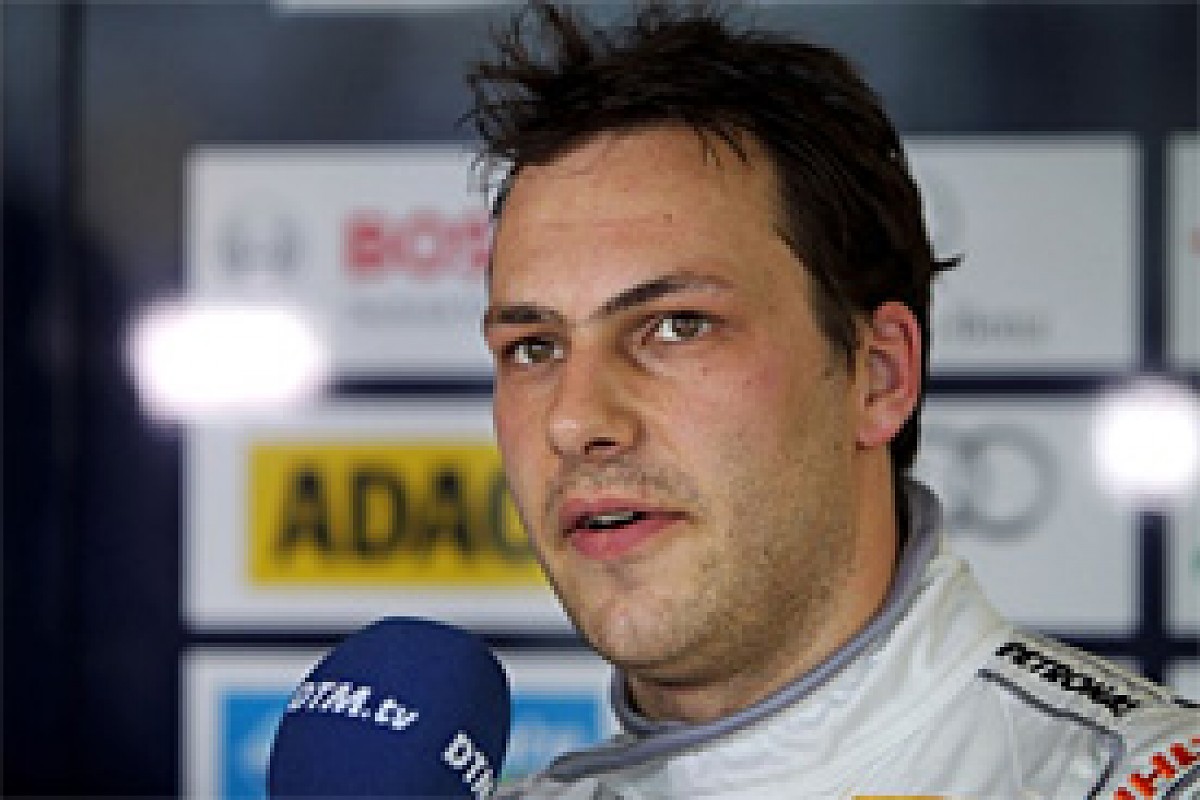 Gary Paffett © LAT
GP: Hopefully the growth that we're seeing with the DTM will continue for a long time. For me, racing in Formula 1 is still something interesting, and maybe it could happen in the future with a bit of help from Mercedes, but outside of that, I love racing in the DTM.
And I only want to do that with Mercedes. I wanted to make that clear to everybody and Mercedes want me there as well. They clearly think I have done a good job for them, and for the pair of us this is a fantastic opportunity to really build something for the next few years without the doubts of having to negotiate contracts every year or two. We will be trying to develop a car, and this gives us a solid base to fight for the championship.
Q. Are these exciting times to be a part of the DTM?
GP: Absolutely. The series is incredibly tight at the moment; the level of driver and the competition between the teams is so close. And with the majority of those people staying on, plus a new manufacturer and some new drivers coming in - we've not had that for a long time. So it's incredibly exciting. For the drivers, since the middle of 2009 we've had the same cars with nothing to develop because the specs were all frozen. I wouldn't say you get bored, but the challenge of developing a brand new car and having the opportunity to get your head down and build a fast race car again is great.
Q. When you've been in the DTM for so many years, and you've already got a title to your name, how easy is it to stay motivated over so many seasons?
GP: It's very easy. For someone like me, I'm a racer more than anything else. So getting beaten by my team-mates hurts. I still get disappointed when I get beaten by them, so my desire to win keeps me motivated all the time. I'm as motivated now as I've ever been, and I'm trying as hard as I ever have.
Q. Looking long-term, do you envisage continuing to combine your DTM racing with your test driver duties for McLaren in Formula 1?
GP: I hope so. I've been doing both for a long time now - I joined McLaren full- time at the end of 2005. I've been doing things with them ever since, and I've never felt either project has got in the way of the other. And I feel that doing the work with McLaren not only helps the team but it also helps me.
Over the winter, when all the other drivers are sitting around eating cake at Christmas I'm in the simulator doing over 100 laps of testing per day. It's only simulator work, but it's still driving, it's still doing something so that when I get to the first DTM test of the year I'm a lot less rusty than the other guys. I think the sheer development rate in F1 keeps you sharp and focused on how you can develop and improve a car during the season. And that helps with the development of other cars such as DTM.
Q. Does this deal mean you are going to follow in Bernd Schneider's footsteps and become the next 'Mr DTM' then?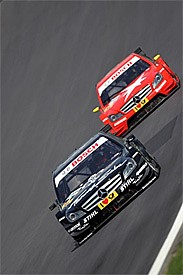 Paffett is one of DTM's hottest properties © LAT
GP: I've got to win another four championships to catch up with Bernd! You never know, I might be able to do that. I've won more races than anyone else racing in DTM at the moment, and I've had a very good career here already. I'm certainly looking to win more championships. We're going to keep chasing it and maybe over the next few years I can catch him up. But another four would be tough!
Q. On the subject of championships, this year hasn't started too well. But do you still feel you have time to get back on terms in the title race this year?
GP: Absolutely. It's a big gap already, there's no doubt. But I was nearly this far back much later in the season last year and I managed to catch Bruno Spengler to finish second in the championship. So it's still possible. There's no way on earth I'm saying I'm still one of the favourites for the championship, but with a good car and a bit of luck we can get a couple of good results and then you never know.
There's still a long way to go - seven races - but it's not going to be easy. To be honest, I'm just looking race by race, trying to get my first win of the year and some good results, and the championship will do what it will. It is pretty much out of our control at the moment, so we've just got to do our best and see where we end up.