In last year's DTM, Audi became the first manufacturer to win three drivers' titles in a row. But far from being dominated in that period, Mercedes' top pilot has never finished more than five points adrift of the champion.
In 2009, it was Gary Paffett that ran Timo Scheider closest, winning four of the 10 races in his first year back in a new car since winning the '05 title.
But Mercedes also finished the year strongly, winning three of the last four rounds - including Paffett taking the final two races of the year. With a development freeze currently in place, a strong end to '09 ought to mean a strong start to 2010.
Paffett talked to AUTOSPORT ahead of this weekend's season opener at Hockenheim about his hopes for the year and his those of his rivals - including newcomer David Coulthard and Oliver Jarvis, who has been promoted into a front line Audi.
Q. After Mercedes finished 2009 so strongly, does that give you more confidence to carry into this season?
Gary Paffett: Absolutely. It was strange, because we were really confident before the first race last year but we took a massive hit there. During the season it was a bit inconsistent, but winning the last two races, and generally being competitive towards the end of the year, showed that we improved through the year.
Hopefully we can take that through to having a good start this year. It's definitely given us confidence over the winter that we have got a good car, and if we work hard enough we can have a good chance to fight for the championship.
Q. How have things gone this winter?
GP: It's been good. A lot less has happened because the cars are the same this year [due to the development freeze], so there's just things like refinement of set-up to try, things like that.
But in general we feel we've made a step forward that is perhaps bigger than we expected to make while the homologation is frozen, so I think we're quite happy with the work we've done over the winter. All the testing we have done has helped us prepare for this year and I think we're in good shape, so I'm quite happy.
Q. Do you think that with the development freeze we won't get any shocks this year?
GP: No, not at all! I think we could still see as many shocks as we have before. We were as shocked as anything when we went to Hockenheim last year. It wasn't just the performance of the Audis, but our own performance shocked us. So I think there could be a shock again.
You don't know what's going to happen, but we are as prepared as we could be. Hopefully we won't get any shocks and can have a good race. Maybe the shock will be the other way this year and we'll be the ones winning quite easily.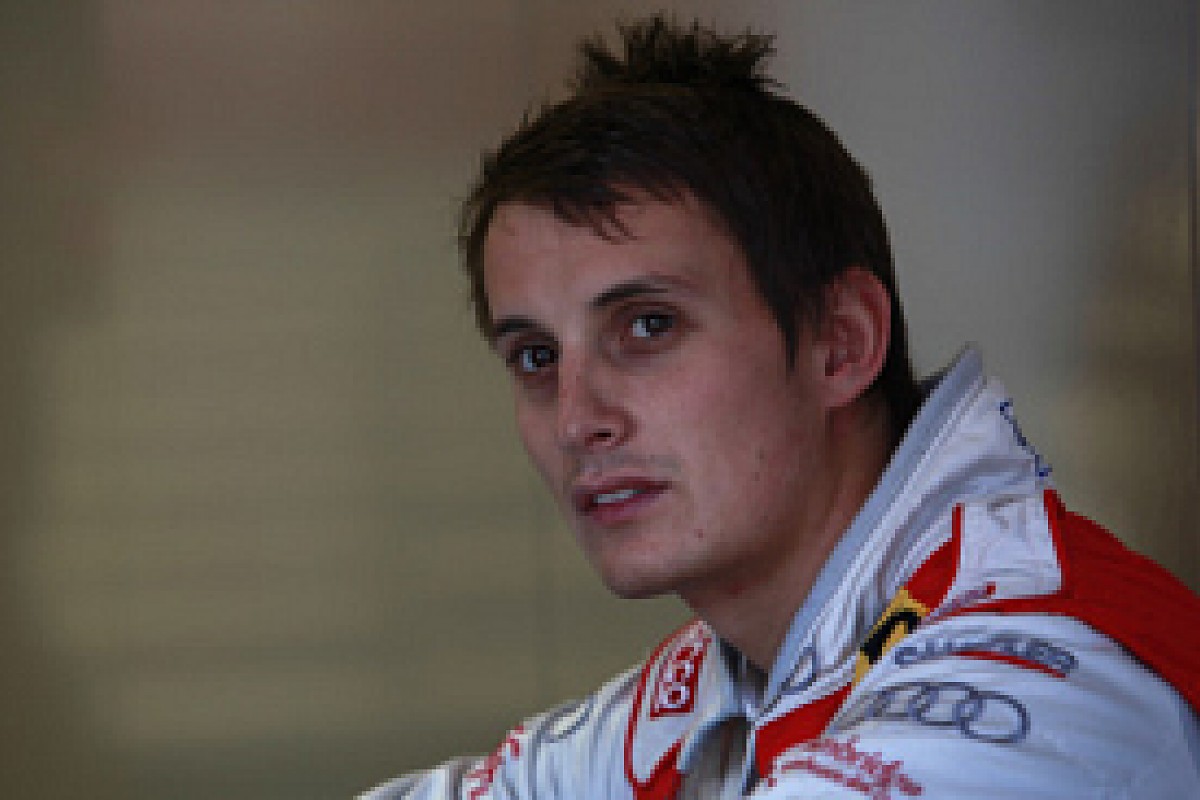 Paffett expects Jarvis to be a force at Audi © LAT
Q. Who do you see as being the main players in the title fight this year?
GP: For me, the same as last year. In Mercedes, Paul [di Resta] is going to be a contender, Bruno [Spengler] is going to be fast as well. Last year he had some inconsistencies in the races, so I think Paul will be a bigger threat. But Bruno is always quick.
From Audi you've got [Timo] Scheider and [Mattias] Ekstrom again, they are both going to be very strong. And I think [Oliver] Jarvis as well. He showed promise last year, he had some good speed, so in a new car that's more consistent, maybe he'll be there as well. So there's probably six drivers I see as real contenders.
Q. You've made the step from an old car to a new car twice in the DTM, and both times you fought for the title straight away. Can Jarvis do that this year?
GP: I think so. It's so competitive, so you've got to come in and show some speed and consistency in the races from the start, and take it from there. But if he's got the speed then certainly he can show his team-mates what he's made of. I think he's got to establish himself pretty early as a very competitive driver to get anywhere.
Q. And what about David Coulthard? How do you think he's going to fare?
GP: It's difficult to say. He certainly wants to do well, but I don't think it's make or break for him. He wants to come here, he wants to race, and he wants to enjoy it. As a successful racing driver he won't want to be slow or off the pace, so I'm sure he will work hard to be as close to the pace as he can be.
But the DTM is mega competitive, so he's not going to win the first race and he could even struggle against a couple of the other old cars like Jamie [Green] and Maro [Engel] to start with. I'm sure as the season goes on he'll be quite competitive, but it's a big challenge for him.
Q. You tested with Coulthard at Valencia, how did he get on there?
GP: There were times where he looked very quick, and then times where he seemed to be struggling, but I think that's just getting used to the car and the tyres. Once he gets used to it - he's used to driving a car that's half the weight of this - it will take a bit of time, but I think he looked on the right page, doing the right sort of things. So I don't think it will take him too much time.
Paffett and fellow F1 tester Paul di Resta ponder the year ahead © LAT
Q. Are you experienced guys able to help him much?
GP: Yeah, me and Paul [di Resta] know him quite well, and we see him at F1 races. He gives us some advice with F1 and we do the same for DTM. We're friendly as always, and we'll be trying as much as we can to help him settle in and get used to all the tricks of the DTM.
Q. Is the schedule for you guys travelling to F1 races and then doing DTM on the other weekends going to be a concern this year?
GP: It is, but I don't think it will be a problem. We're through one of the hardest parts [of the F1 calendar] now with the four flyaway races and some DTM testing. We've been away a lot and from now on it's busy, but mostly European, so it shouldn't be too much hassle. I don't see it as an issue really.
Read the full preview to this season's DTM championship in this week's AUTOSPORT magazine, or in the digital edition.