British Touring Car Championship supremo Alan Gow says he is more and more confident that the series will run in front of spectators when it returns in August.
Gow, who was interviewed for the latest in Autosport's series of #thinkingforward podcasts with the prime movers of motorsport, made the comments in the light of the UK's easing of the recent lockdown restrictions of the coronavirus pandemic.
The opening round of the BTCC is due to be held on 1-2 August at Donington Park, which, in common with Brands Hatch and Oulton Park, hosts of the following two events, is a venue operated by MotorSport Vision.
Autosport understands that MSV chief Jonathan Palmer is among the most determined of UK circuit chiefs to host big events with crowds, and doing so at Donington would be a tremendous coup on the same weekend as Silverstone stages the British Grand Prix behind closed doors.
Gow said: "As each day goes past, I'm more and more confident that there'll be an element of spectators that will be allowed into the circuits.
"Only this last week we've had the government announce that shops are open, theme parks are open, zoos are open.
"I struggle to understand how you can allow 30,000 people at Alton Towers theme park and not allow 10,000 people at Donington Park - I'd be very surprised if by August there wasn't an amount of spectators allowed in.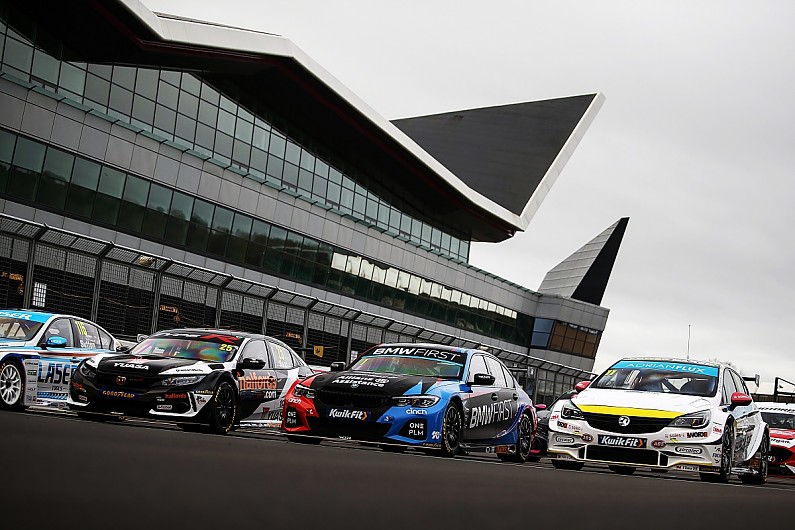 "I think we've got our timing [of the BTCC's belated start] dead-on for that. There will obviously be a limit to it, but it will be enough to hopefully make it work for everyone."
Gow also says that the series starts from such a position of strength that it should not pose a problem if more drivers follow 2019 runner-up Andrew Jordan's exit from the grid before the opening round.
West Surrey Racing, which runs the official BMW UK effort, announced on Tuesday morning that Jordan had decided not to take up his seat alongside the sister 330i M Sports of reigning and four-time champion Colin Turkington and Tom Oliphant.
"We're fortunate in as much as we've got 29 cars," said Gow.
"If some drop off, and I think some will drop off, we've got that pretty well covered with numbers.
"Some teams have got their budget well covered, other teams are hurting, and I would expect by the time we go racing in August we will see three or four cars drop off out of the field.
"Considering what they're going through at the moment, I think that's a really good result for the BTCC - that just shows the level of commitment from the teams.
"At the moment, none of the teams have put their hands up in the air and said 'we're out'.
"There will be one or two or three or four or five cars that will probably end up having budgetary problems and have to pull out, but if we can get this season finished by doing our nine rounds out of the 10 that we originally had in the schedule, and lose just four or five cars in the year as a result of it, I think we've done really well."
Autosport understands that in order to ease the worries of teams amid the financial fallout of the coronavirus, BTCC organiser TOCA is now permitting a maximum of two changes of driver per car during the season, instead of one.