Top British Touring Car Championship team West Surrey Racing has warned that accident damage could wreck a driver's season with the series' new condensed schedule.
BTCC organiser TOCA released a revised calendar on Monday, with nine rounds running from early August to mid-November, three back-to-back events, and the first four fixtures taking place over five weekends.
WSR boss Dick Bennetts, whose team carried Colin Turkington to the 2019 drivers' title and BMW to the manufacturers' crown, says a heavy shunt in an early-August race could force a competitor out of subsequent events.
WSR's Andrew Jordan suffered a mighty accident in the second round of the 2019 campaign at Donington Park, and his enforced absence from the second and third races of that event arguably cost him the title.
"Doing four rounds in five weekends, we'll have to have our acts together - hopefully drivers won't fall off," said Bennetts.
"Unless you have a big accident it shouldn't be a problem, but it brings in the question: do you build up a spare shell?
"That would cost over £40,000, although we could do it in three to four days if we have to."
Bennetts, whose team retains Turkington, Jordan and Tom Oliphant for 2020 at the wheel of its trio of BMW 330i M Sports, praised TOCA for the new calendar.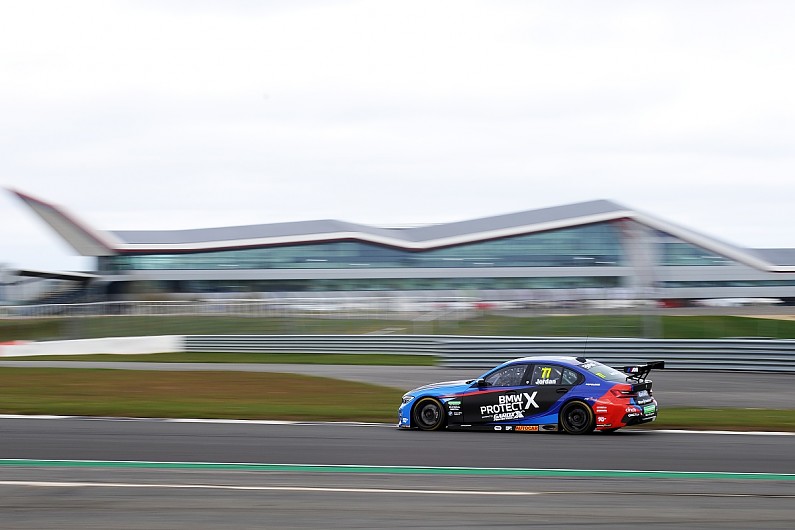 "TOCA have done a great job to get a provisional calendar out," he said.
"I think it's great, and it's positive news.
"Obviously TOCA have to abide by the law, and it wouldn't be a surprise if we have to do the first three or four rounds in front of the TV only, which I guess would still be fantastic TV figures."
If that is the case, teams may have to operate with a reduced staff.
"If you've got any problems it'll be harder, but the way I look at it, it'll be the same for everybody," said Bennetts.
"The interesting one is Oulton Park to Knockhill [on back-to-back weekends], and we'd have to prepare cars in the field."
Bennetts added that the concept of such a condensed schedule is nothing new to him, going back to his days in his native New Zealand, which included running Fred Opert Racing Chevrons in the Formula Pacific (Atlantic) series.
"It's hard work but we're up for the challenge," said Bennetts.
"When we did Formula Atlantic with Keke Rosberg [who won the 1977 and 1978 titles] and Bobby Rahal, we used to do five events in five weekends from Pukekohe to Teretonga, and we had to cross the islands - you had to be organised.
"There were five of us in total to run two Atlantic cars, and those drivers weren't slouches, so we had to do a reasonable job, and all we had was a Dodge pick-up truck with a trailer behind."
Bennetts also suggested that the championship will have to tweak its tyre allocation in the wake of the BTCC extending its season into November.
"The only thing we'd look at is the tyre choices for the last two rounds," he said.
"You'll be inviting accidents if you have to run on a hard tyre in extremely cold weather, but I think TOCA's got it all under control."