Colin Turkington reckons he could "never replicate" his drive in the final race at Brands Hatch to clinch the "toughest" of his four British Touring Car Championship titles.
The newly crowned champion dropped eight points behind title rival Dan Cammish ahead of the last race of the season, after being spun around in a collision with Cammish's team-mate Matt Neal in race two.
Turkington overtook 10 cars on the opening lap of the finale and fought his way back up to sixth, with Cammish crashing out of ninth place due to a brake failure at the high-speed Hawthorns, after which he said he didn't "feel anything".
WSR BMW 330i M Sport driver Turkington, who went on to win the title by two points, told Autosport that he could never repeat his drive in the final race.
"Boring is not a word that ranks alongside BTCC," he said.
"There's been some amazing finals before but for me personally I could never replicate that.
"You would have to try really hard to hype up another BTCC final like that. I'm just glad it's over."
Turkington, who draws level with Andy Rouse as a four-time series champion after his 2009, '14, '18 and '19 title triumphs, rated this season as his most difficult.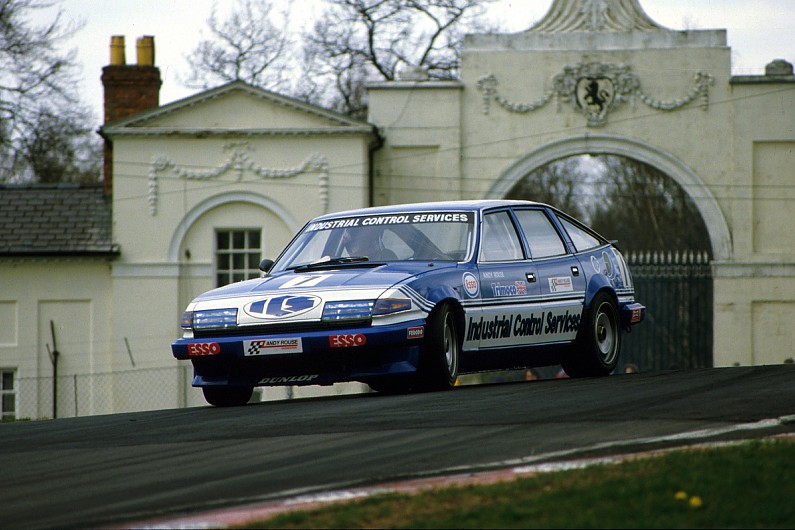 He added: "It's definitely been the race of my life.
"That was the toughest [championship].
"It's definitely the one I had to work hardest for.
"I thought I was down and out after race two.
"2018 was such a tough year personally [after the loss of his mother]. I just wanted it to be over, I just wanted to win the championship and go home.
"I never felt that I've won the championship in style, even in 2014 I won after race one but then got taken out in race two.
"I've always left after race three not feeling great about myself.
The 2019 British Touring Car Champion Colin Turkington takes his place at the top of the podium! pic.twitter.com/mSQIPx6QpX

— ITV Motorsport (@itvmotorsport) October 13, 2019
"To have actually won the championship in style - I put that in my notebook coming into in the weekend that I was going to win it in style this weekend, and I've lived up to that.
"Whenever you're not expecting something and it happens, it means a lot."
When asked what it meant to Turkington - who has expressed a desire to race in the BTCC until he retires - to match Rouse's record, he said: "It is about that moment when I destroyed the roof [jumping] on the car [when I won].
"The emotion - you can't get that anywhere else.
"I just wanted to win. I wanted to be number one this year. Records are great, but I know how hard we worked.
"I don't feel like a hero, I just feel someone who has come out on top.
"All along that's what I've been trying to chase - be number one in 2019. Just win it this year.
"I am in the position that everyone wants to be in - in one of the great teams."