The new track surface at Croft will end the advantage rear-wheel drive cars have had there, say leading British Touring Car Championship drivers.
The 2.13-mile North Yorkshire venue was completely resurfaced over the winter, and free practice two pacesetter Dan Cammish took his front-wheel-drive Team Dynamics Honda Civic around the track 1.9 seconds faster than the qualifying record.
Croft has traditionally been a rear-wheel drive friendly layout, with all but three of the last 15 BTCC races at the circuit claimed by that configuration of car.
The rear-wheel drive cars benefit from the drag out of the tight hairpin at the end of the lap, and also have a major boost when tyre degradation is taken into account.
The abrasive characteristics of the surface have been largely eradicated by the new asphalt, which could lead to a shift in the powerbase.
AmD Tuning Honda Civic driver Sam Tordoff, who was fourth fastest in second practice and won in a rear-wheel drive BMW at Croft in 2015, said: "It will have taken a big amount away from the rear-wheel drive cars now, and I would say that it has halved their advantage.
"It is like a proper circuit with the new surface, like a Brands Hatch or Donington Park.
"I was able to conduct longer runs during free practice and there was hardly any drop off from the tyres.
"I think I genuinely have a shot at pole. There is just more grip everywhere, and it has transformed the place and it gives you a lot of confidence."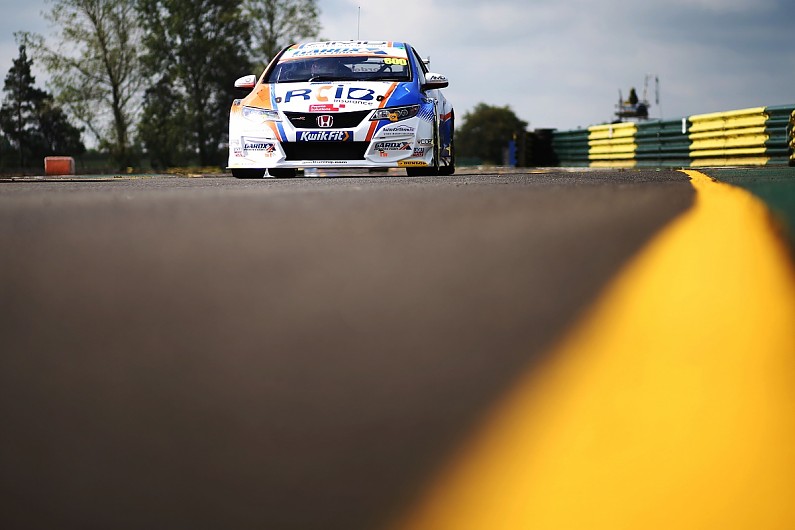 A front-wheel drive car has not been on pole position at Croft since 2012, when Matt Neal topped the times in the Team Dynamics Honda Civic Type R.
Twelve-time Croft race winner and reigning champion Colin Turkington, who is in a rear-wheel drive BMW 330i M Sport, agreed that his life would be more difficult from now on.
"There are gains everywhere, and the circuit is great," he said.
"Especially around the Hawthorn section, where the circuit was getting a bit old. Now you have great grip from there down to Tower corner.
"But I think it is going to make it easier for front-wheel drive cars to do a lap time and there is very little degradation.
"But that is something we have found too - it is the same for us as them now."
His views were echoed by 2017 title winner Ash Sutton, who is racing a rear-wheel drive Subaru Levorg GT.
"The new surface is certainly nice and shiny!" said Sutton.
"The grip is encouraging you to brake a little bit later everywhere, and take a little bit more in the corners.
"It improves the car composure but I don't think it is going to be a help for us rear-wheel drive cars.
"I was doing the same times at the end of FP2 as I was at the start, but so were the front-wheel drive cars. This is going to shake things up."