Andrew Jordan fears 2019 could be his last season racing in the British Touring Car Championship with his deal with long-term backer Pirtek set to end.
The WSR driver has carried Pirtek backing since he joined the series in a family-run Honda Integra in 2008, and claimed the overall BTCC crown in 2013 in a Honda Civic Type R.
Jordan said his current arrangement with Pirtek, which produces hydraulic hoses and fittings, will finish at the end of 2019.
"I have had a brilliant run and I can't complain about anything: I have had years as a professional driver with Pirtek, and it has been a fantastic partnership," said Jordan.
"But these things come to an end and I understand why. It means my future is very unclear.
"My prime aim would be to remain in the BTCC with BMW and with WSR, but I know the commercial reality behind it.
"The good thing is that every party is aware of what is happening and we are all on the same page."
The 21-time BTCC race winner took a victory in the opening meeting of the season at Brands Hatch at the beginning of April, but is 16th in the standings after a crash at the last round at Donington Park required him to go to hospital.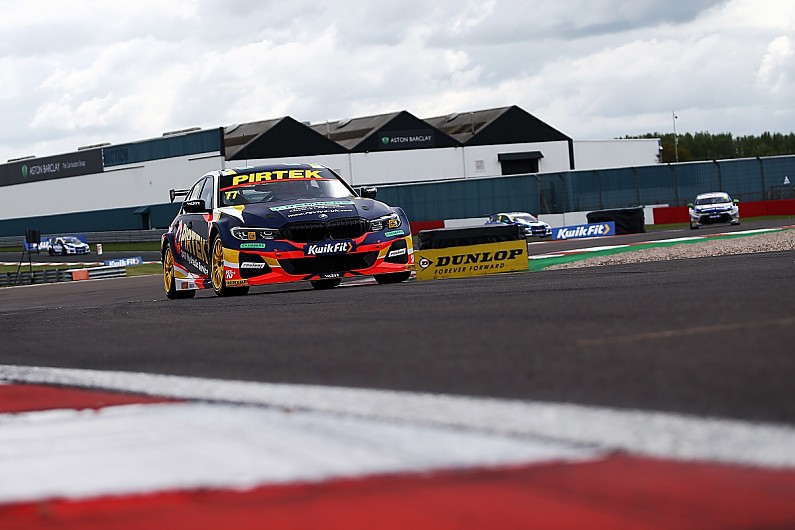 Jordan said that he was exploring all options for his future.
His family-run Jordan Racing Team has a highly successful business running historic cars, and he has also tied up a deal to enter several rallycross events this year.
Jordan was the first British driver to finish on the podium in the World Rallycross Championship when he took an OlsbergsMSE Ford Fiesta to third place at Lydden Hill in 2014.
"If this is my last season in the BTCC, I will look back on it with nothing but fond memories," said Jordan.
"If I can go into Brands Hatch at the end of the season in with a chance of winning the title, that will be even better.
"But I have reached some really high points with the BTCC and it is always in my heart.
"It is too early to say what I will do next year, but I have other options and I will consider them all in time. I have some irons in the fire."
Jordan has been cleared to race in the Historic Festival at Donington Park this weekend, after recovering from the incident in the first BTCC race at the same circuit last weekend.
His car, which had been pitched into a spin, was hit twice on the drivers' door in subsequent contact.