A new team will enter the British Touring Car Championship in 2019 with ex-AmD Tuning Audi S3 machines.
Trade Price Cars Racing has agreed terms to purchase the two cars, along with their TOCA BTCC Licences (TBLs) required to compete in the series, while AmD will continue to run the cars as part of a two-year deal.
Trade Price Cars was involved in the series in a title-sponsor capacity during 2018 with Team Hard.
The company's managing director is Dan Kirby, who has previously contested races in the Ginetta GT4 Supercup in 2017 and the Porche Carrera Cup GB this year.
Drivers for the Trade Price Cars Racing team will be announced shortly. The two Audis will now undergo a rebuild in preparation for the start of testing ahead of the 2019 season.
"We dipped our toe in the water in 2018 as a sponsor, but we feel the time is right to take our involvement in the BTCC to the next level," Kirby said.
"The deal with AmD is one that is extremely attractive and gives us greater control over the programme to really maximise our investment.
"It also provides us with more flexibility to boost our corporate identity, and to promote the Trade Price Cars name to a hugely captive audience.
"In terms of the car, the Audi is a package that works for us from a business perspective and the AmD team have done a great job in developing it in recent seasons.
"I'm confident that we can all work together to unlock more of the potential that is in the Audi during 2019, and are in discussions with drivers who can help move the cars forwards up the grid next year."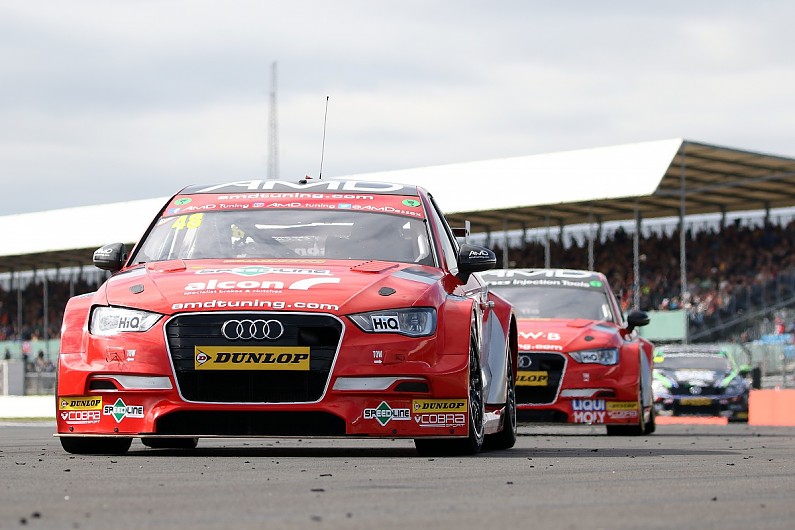 The AmD team, which also operated a pair of ex-factory MGs last season, has run the Audis in the BTCC since 2015.
Team boss Shaun Hollamby said: "This new partnership with Trade Price Cars is a very exciting one for us at AmD.
"I feel that it gives us a fantastic opportunity to build on the progress we have made with the Audis in recent years to move forwards up the grid."
Former BTCC and Renault UK Clio Cup driver Andy Wilmot will take up the role of joint team principal alongside Hollamby with immediate effect after joining from Matrix Motorsport.