A plan for ex-Formula 1 driver Martin Donnelly to make his British Touring Car Championship debut at Thruxton this weekend has failed.
AUTOSPORT understands the former Lotus F1 man had been lined up by the Infiniti Support our Paras Racing team to drive one of its Q50s for the rest of the season.
However, it is believed that British Formula 3 and Formula 3000 race winner Donnelly is now unlikely to race this weekend, though the reason is unknown.
It is also unclear who he would have replaced, or what the team will now do for Thruxton and beyond - though AUTOSPORT understands current drivers Derek Palmer Jr and Richard Hawken have contracts that run to the end of 2015.
Donnelly's potential move into the BTCC is now uncertain but the Northern Irishman told AUTOSPORT he was keen to be involved with the project.
"The paras are very brave men who have gone out and put their lives on the line for the likes of us," Donnelly said.
"They've sustained injuries in their career and in my career as a professional racing driver I sustained likewise injuries.
"If we could make it through together and be successful it would make a really good story."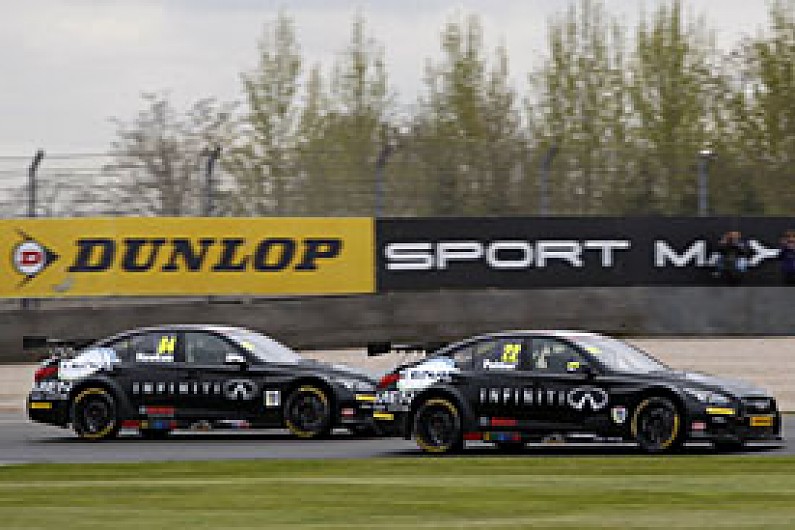 The Paras team's BTCC debut has been difficult so far, with Palmer's 18th in race three at Brands its best result, while Hawken only joined at Donington after a parts supply problem left the team running one Q50 at the opening round.
Donnelly, 51, had been lined up because the team wanted a driver with more experience to aid its development.
It is believed the squad is keen on Donnelly because his recovery from the crash in qualifying for the 1990 Spanish Grand Prix, which ended his F1 career, ties in with the motive behind the paras-inspired team.
Donnelly sustained severe injuries in the crash, particularly to his legs, but he returned to racing later that decade and has since contested a variety of categories, competing in the Lotus Cup UK alongside his son Stefan last year.