Think Rob Collard and the British Touring Car Championship and you probably think of a hard-tryer who can occasionally win a race. Or maybe you get an image of a slightly irate driver climbing out of a smouldering car that has just been the victim of another tin-top assault.
Like all BTCC racers, Collard still has the odd on-track moment, but recent performances suggest he's now rather better than he gets credit for.
Collard has scored in every one of the 15 races so far this season and is fourth in the points, behind only the works NGTC cars of Matt Neal, Gordon Shedden and Jason Plato. It's also fair to say the 43-year-old has outperformed his younger team-mate Tom Onslow-Cole.
His WSR team boss Dick Bennetts, who has worked with champions as varied as Ayrton Senna and Colin Turkington, believes Collard is doing a very good job after two winless seasons fighting against quicker machinery.
"He deserves a works drive now," reckons Bennetts, "but trying to get manufacturers to put the hands in their pocket is not easy."
As it is, only the factory Honda drivers have led more laps in 2012, and Collard's starts have helped make him a contender even when the raw pace hasn't been there. And the fine getaways are not just because the BMW is rear-wheel-drive.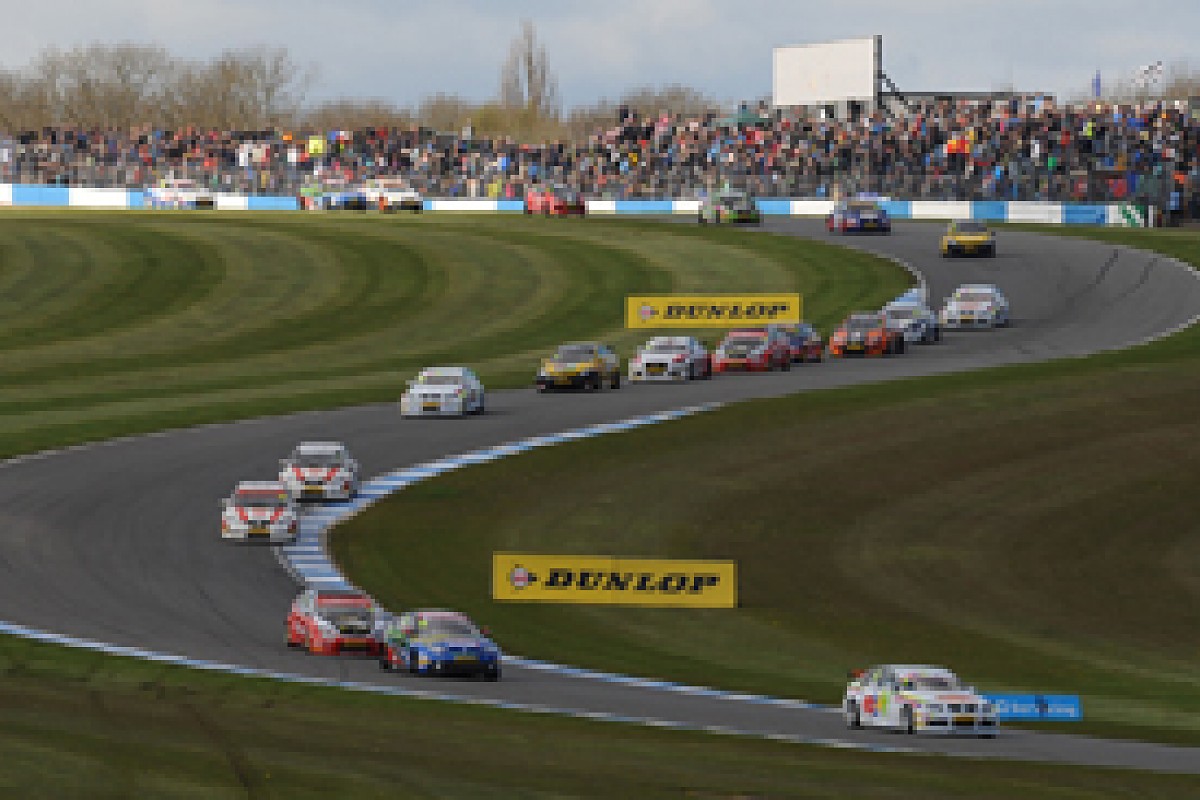 Collard leads the pack at Donington © LAT
"Colin's starts used to be crap!" says Bennetts of the 2009 BTCC champion. "We'd never get below 4.6 seconds for the 0-100km/h and Rob has done 4.4s with the turbo."
"They've always been good and I put that down to my short oval career," adds Collard, who also improved his fitness this year ahead of a marathon run. "I've been doing clutch starts since I was 12, with three starts a night, sometimes three nights a week. How I anticipate the lights is my secret, and minimising wheelspin.
"Going round the outside of Jason at Donington Park was one of the best moments, and I think my getaways are why Tom has jumped the start twice."
Of course, WSR's switch from normally aspirated engines to Neil Brown-prepared turbos this year has helped put Collard in a position where he can actually use those launches to get up front. It has meant the BMW 320s have gone from being among the slowest cars in a straight line to near the top of the speed traps.
"For the first time in two years we've got power," says Collard, who was the second best non-turbo runner of 2012, behind Plato. "I've been very pleased with the development of the engine.
"Neil Brown's done a great job - it feels like a normally aspirated car. It delivers the power right the way through the range and there is no lag. We haven't had to change our driving styles that much, we've just lost a little bit under braking. When you brake [with an NA car] you get so much more retardation."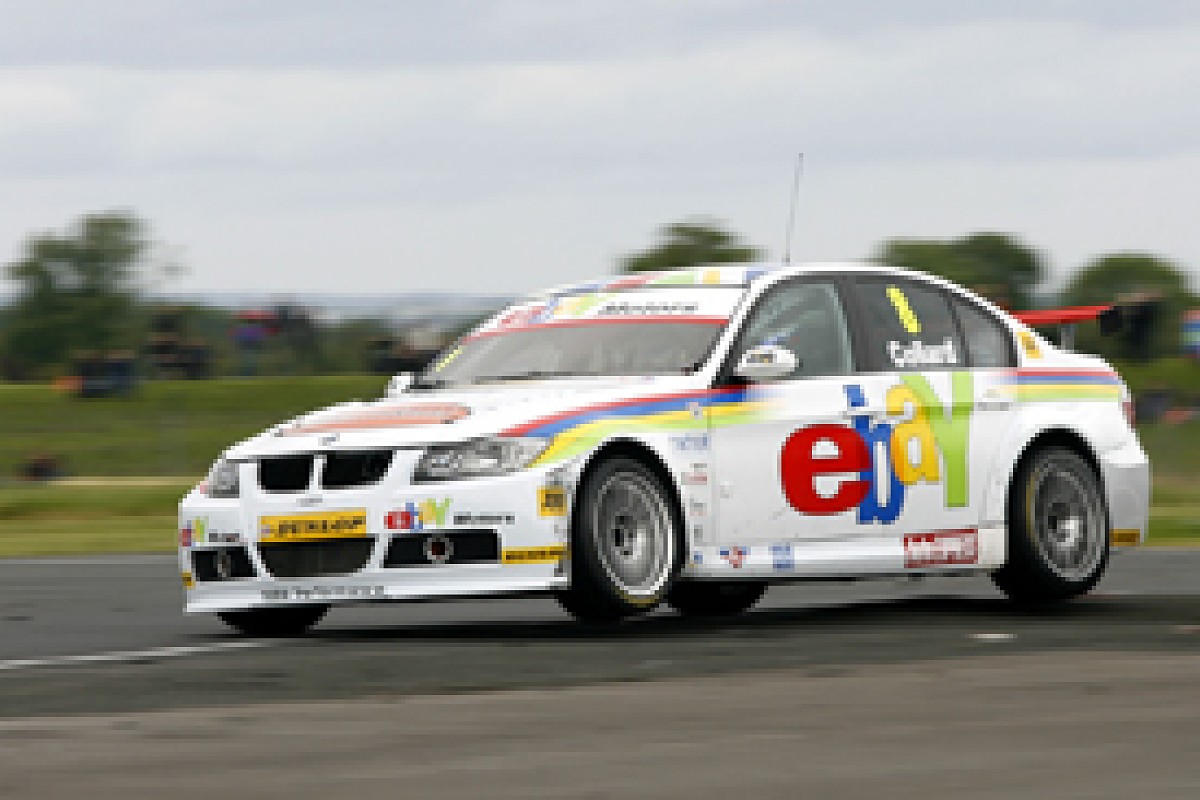 The BMW is a more competitive prospect in 2012, but the engine change was a big task © LAT
More problematic was the job of the mechanics and engineers, with the venerable 320 chassis being reworked to take the new unit. The team's three cars required new propshafts, driveshafts and diffs, as well as the replacement of the drilled brake discs with heavier but more robust solid versions. Brake ducts have become standard, whereas with the NA 320 they were only needed at Oulton Park.
Combined with a lack of testing, the new configuration caused a few problems. "The torque of the engine and handling of the chassis - the balance was towards oversteer - changed more than we expected," admits Bennetts, whose squad has tweaked suspension settings, weight distribution, spring rates and engine mapping to get the balance back. "But we're on top of it now."
Despite all the work, Collard only has one win to show for his 2012 efforts so far. Time and again, he has been reeled in as the BMW uses its rubber, the opposite to what happened in the S2000 days. In part, that has been due to running an S2000 turbo car - with 17-inch tyres - against the NGTCs, with 18-inch rubber and bigger brakes.
"I've been frustrated with tyres when we've had the lead and dropped back," says the five-time BTCC race winner.
"It's also difficult to race the [heavier] NGTC cars because they're so strong - it's like being hit by a tank and we can't afford it. With the tyre degradation this year, I've let some people through because I don't want to get hit."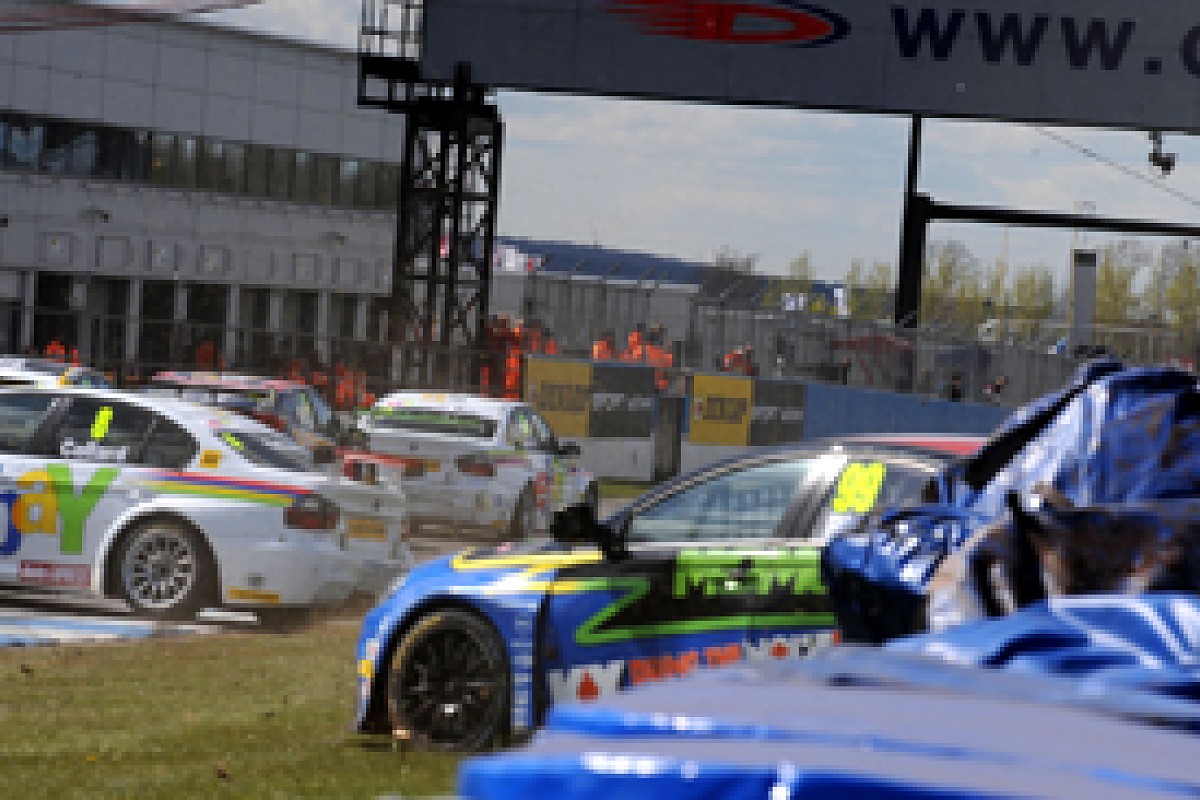 Collard and Plato tangle at Donington © LAT
Staying out of trouble worked pretty well for Collard early in the year. The only significant moments were with Plato at Donington and Lea Wood at Thruxton, neither of which were his fault or lost many points. Then came Oulton.
At a track the BMW runs well on, Collard was leading race two when he and old rival Mat Jackson got together and both drivers' races were ruined.
"If you'd asked me about our championship chances before Oulton I'd have said we're in with a good shout, but with what happened in race two at Oulton..." rues Collard. "Oulton and Croft were our two strongest tracks so I would like the gap [of 50 points to leader Neal] to have been closer.
"We've got a very good chance to win the Independents. My aim is to be in the top three in the [overall] championship, maybe to win it is out of reach."
Bennetts isn't quite so optimistic, feeling the NGTC Hondas and Plato's MG may just be too strong, but agrees Collard can beat Andrew Jordan's Eurotech NGTC Honda Civic for Independents honours. "The car is probably the best we can get on the 17-inch tyre," says Bennetts. "With three NGTC cars ahead of us, being realistic the title is not going to happen."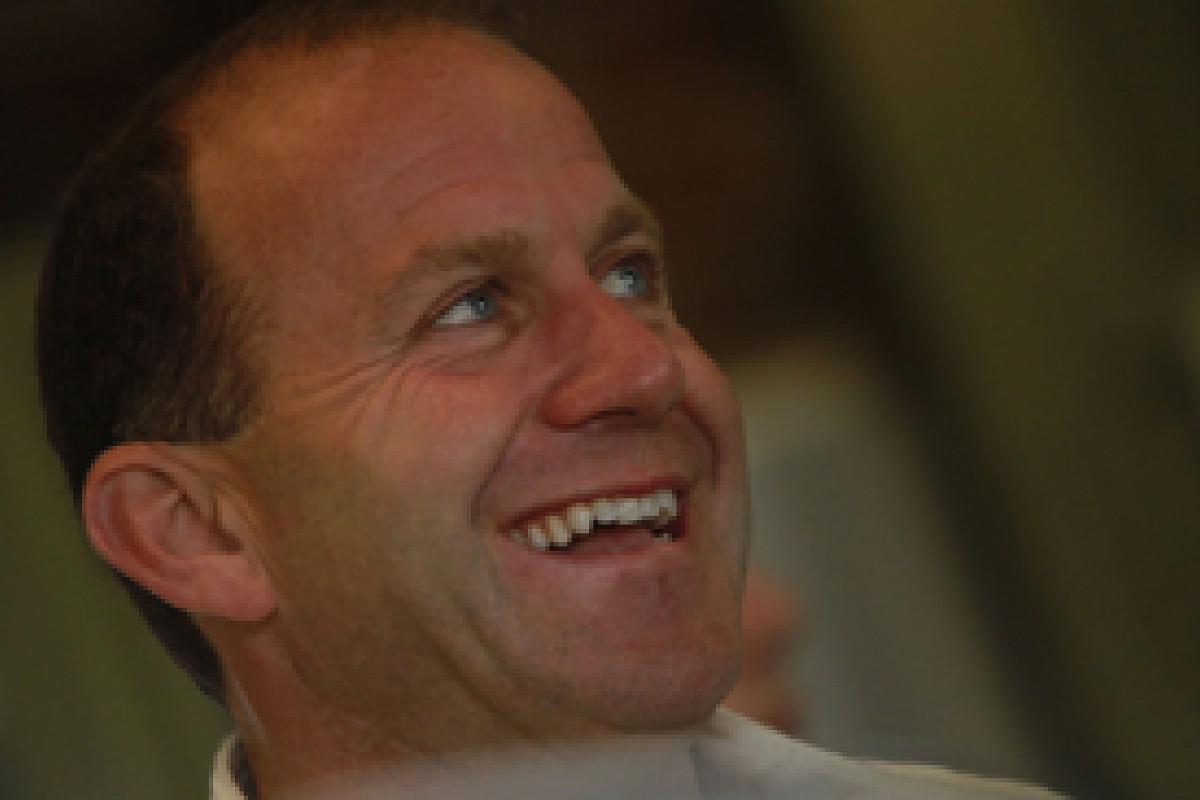 Collard still hopes to win a BTCC title © LAT
Nevertheless, a WSR-Collard combination with an NGTC entry for 2013 would make an intriguing prospect. WSR has yet to commit to an NGTC programme, which is what it will need to fight for the title, but some of the parts for the S2000 turbo would be transferable and it is speaking to manufacturers.
"Our first option is to build NGTC cars for the BTCC," says Bennetts. "I love the BTCC - it's got good crowds, good TV, a good package. But for us to build a car we need to run it for three years [to make it financially viable].
"I've become a touring car fan and we've had people enquire about GT3. Whatever we do we have to be at the sharp end."
Collard is bound to be part of whatever project WSR pursues, even if the racing careers of his sons are beginning to come into the equation. "I've probably got five years left at this level," he says. "I've got to consider Ricky and Jordan. I've only got so much budget and have to decide how much to spend on the children.
"I'd like to continue with the BTCC with WSR - we haven't quite reached where I want to be.
"I want to win the championship and be a works driver."