McLaren's 2019 Formula 1 drivers Lando Norris and Carlos Sainz Jr will open the first public day of Autosport International on Saturday January 12.
Norris, who became the youngest winner of the FIA Formula 3 European Championship in 2017, finished second in this year's Formula 2 Championship and also won the McLaren Autosport BRDC Award in '16.
After continuing to make his mark on McLaren as a test and reserve driver over the past two seasons, he is stepping up to an F1 race seat for 2019.

Get your tickets for Autosport International 2019
Joining him in the McLaren garage will be Sainz, who is moving to the team from Renault having also previously raced with Toro Rosso.
This will be Sainz's fifth season in F1, after joining the field in 2015 following his championship win in the Formula Renault 3.5 Series.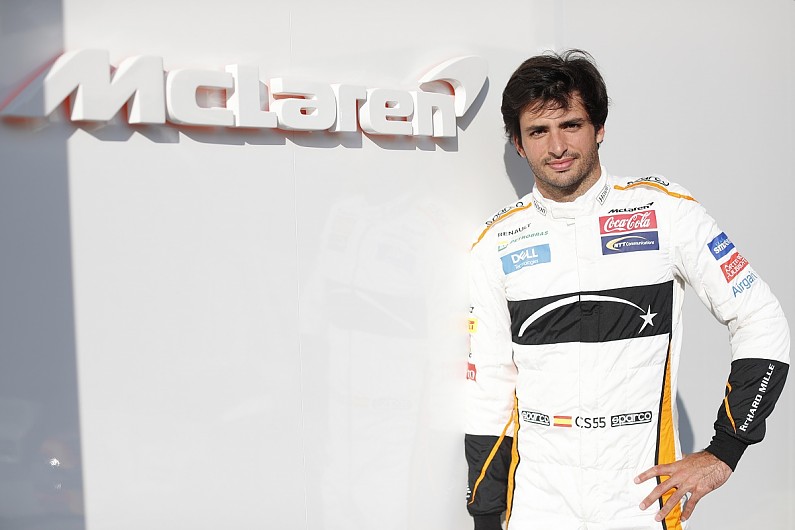 In addition to opening the show, McLaren's new line-up of drivers will be taking part in interviews on the Autosport Stage to discuss their respective careers to-date and share their thoughts on the upcoming season.
Andrew Van de Burgt, Editor-in-Chief of Autosport Media UK, said: "It's a privilege to have both Carlos and Lando confirmed for the show in January.
"The young F1 stars are sure to be popular show openers, whose anecdotes shared on stage will be thoroughly entertaining for those in attendance."
The attendance of two of the stars of F1 will add to the great line-up for motorsport fans on 'Super Saturday.
With the launch of the 2019 World Rally Championship also taking place, all of the drivers, co-drivers and team principals will be in attendance to take to the Autosport Stage and unveil their challengers for the new season.
Autosport International is part of Motorsport Network's flagship title, Autosport - one of the leading print and online motorsport titles.
Motorsport Network is the world's largest independent automotive and motorsport-related digital platform, connecting millions of people who love motorsport and cars. The network also creates key industry events including the annual Autosport Awards and the Motorsport Leaders' Business Forum.
Tickets are on sale now for the established motorsport season starter, which will pack in more exhibitors, stars and cars than ever before. Make sure you get yours today, head over to www.autosportinternational.com.