Petter Solberg says it is critical that a switch to electric cars in World Rallycross for 2021 is rubber-stamped, if his team is to maintain Volkswagen backing in 2019.
Audi has withdrawn its support for Audi's Mattias Ekstrom's EKS outfit and Peugeot backed out of its WRX programme last month.
Solberg's PSRX squad is now the only team to have maintained official factory backing after the 2018 season finale in South Africa.
Volkswagen is planning to sign up for the postponed electric transition, with the deadline to do so March 29 2019.
But three manufacturers are required to commit for the series to progress. Following Peugeot's retraction of its intention to enter 'EWRX', having entered for the initially planned 2020 start date, Volkswagen would need to be joined by two other marques.
Ford has publicly made noises about its interest in the series, while Autosport understands a third brand is in talks about a possible entry.
"I think there has to be a very clarified plan that we have to go electric, just to put down the foot and this is how we're going," Solberg told Autosport.
"Time is going, it just has to happen pretty soon with the commitment and I think that's the only thing that can happen for the future. It has to happen. It's very clear."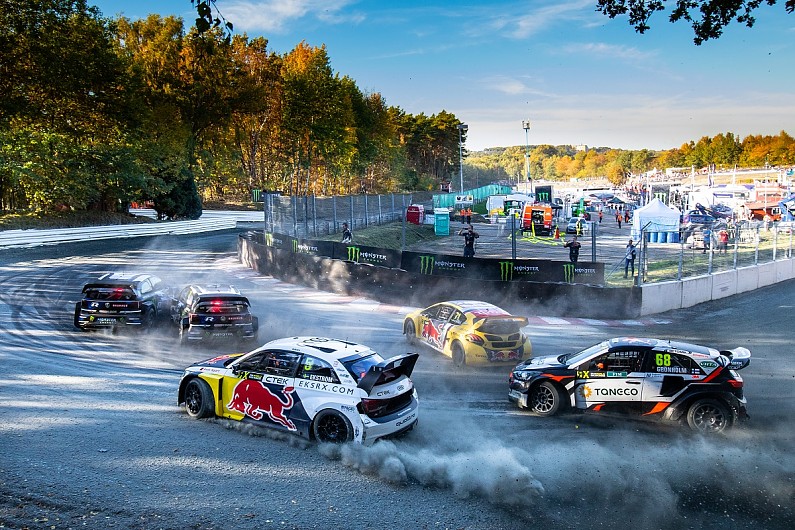 Solberg has suggested that a commitment to EWRX is required at the turn of the year if Volkswagen is to continue supporting his title-winning PSRX team.
"It should be clear before that [March 29 deadline], that's for sure," he said. "If nothing has happened before the end of December then it will be a different thing.
"For next year, as I said, things have to happen around the electric, that is the key for everything and for the future."
Solberg has also clarified his squad's current status.
"I'm not a manufacturer, I don't know what people are saying many times, it's only Peugeot that has been a manufacturer team," he said.
"The amount of money I have put into my team to get this running is different.
"We have support from Volkswagen and a good cooperation that works really well both ways for marketing and technical performance."
Asked about how he expects the World RX grid to look in 2019, the former WRC champion said: "It's the same in every sport, people are coming and going and you always have to find the best solution around it.
"There are lot of good drivers, maybe the main thing that get some seats or taking over some other cars so they can continue.
"I think it's a very critical time in the next few weeks to see what's happening and where people are going and what they can do or start themselves with the teams they have.
"Already you have Loeb Racing, Hansen Motorsport and Ekstrom you never know. He has cars, so hopefully something will go on there also."