World Rallycross driver Timmy Hansen believes Peugeot's new 208 WRX has the pace to challenge Volkswagen's dominant Polo Supercar in the second half of the 2018 season.
Running its rallycross programme in-house for the first time this year, Peugeot introduced a significant upgrade to its 208 WRX Supercar at the most recent round in Sweden, featuring changes to the chassis, transmission, suspension and engine.
Hansen had appeared set for a podium finish in Sweden until last lap contact with Mattias Ekstrom.
Reigning champion Johan Kristoffersson has won five of the six World RX rounds so far this season, with the other victory being taken by Loeb in Belgium.
But after Peugeot undertook the in-season test at Riga in Latvia last week - where Sebastien Loeb and Hansen drove a day and a half each - Hansen feels it can now challenge Volkswagen drivers Kristoffersson and Petter Solberg in the remaining six rounds.
"I really believe that we have what it takes to challenge them, we just have to unlock all the potential that we have and that's not easy," he told Autosport.
"It takes a lot of work to get into the sweet spot of a car. We are working on it.
"The engineers are super good, they did a good job at this test to set up the plan, follow the plan and really find which ways we need to go.
"The car will keep getting stronger and stronger as the year goes on."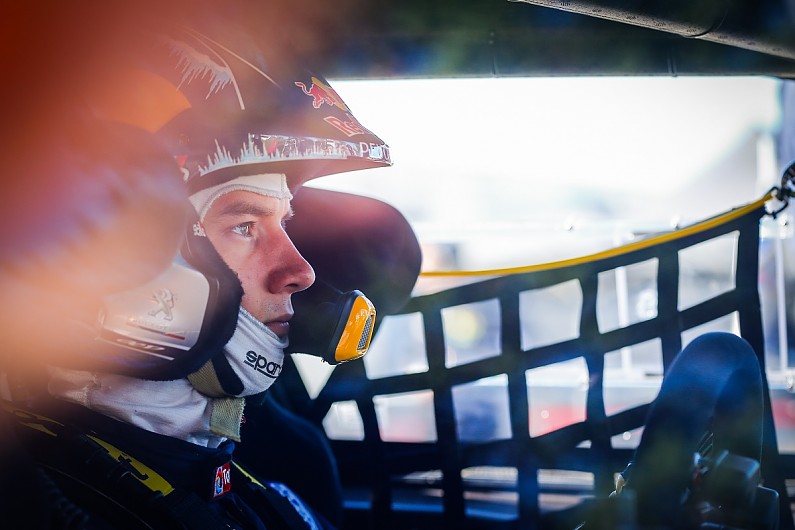 Hansen believes Peugeot made progress in testing that will hold it in good stead for Canada this weekend.
"We had a lot to do after Holjes," he said. "I think we were a bit surprised there, about how much work needed to be done, but we managed a good race there even though we knew a lot of things that we needed to improve.
"We've made some big steps here [in Riga], we've been super busy and I think the car will be better when we go to Canada."
Although the Latvian test was not timed, the general consensus amongst those conducting unofficial timing was that Peugeot was a close match for Volkswagen's Polo on the Bikernieki circuit, with the EKS Audi S1 a few tenths shy of the ultimate pace.
The next round takes place at the venue of Hansen's last victory, back in 2016 at Trois-Rivieres in Canada.
"Of course I want to repeat my latest win as early as possible, hopefully in Canada, but it's a big challenge there with the straightline speeds" he said.
"Not only with the launch, but also the aerodynamics, horsepower and everything it takes to be fast on the straights, it's very important there.
"I hope with our new engine that we'll have a better race to the first corner than we have in previous years.
"Hopefully the chances play out in my favour and we can stand on the top step."