Double World Rally champion Marcus Gronholm will head up a two-car Hyundai team in the 2018 World Rallycross Championship.
The GRX Taneco team will field a pair of ex-WRC Hyundai i20 Supercars for triple European champion Timur Timerzyanov and Gronholm's son, Niclas.
Gronholm's team has adapted the cars, based on Hyundai's 2016 i20 WRC platform, for rallycross use and will run as a private effort in '18. Hyundai WRC boss Michel Nandan previously worked with Gronholm at Peugeot during his title-winning seasons.
"We have chosen to use the i20 for this programme because of my previous connections with Michel Nandan," said Gronholm.
"We have a good relationship [with Hyundai], but we don't have any manufacturer backing like some of the other teams in World Rallycross.
"But we have a lot of information from when we bought the cars from Hyundai."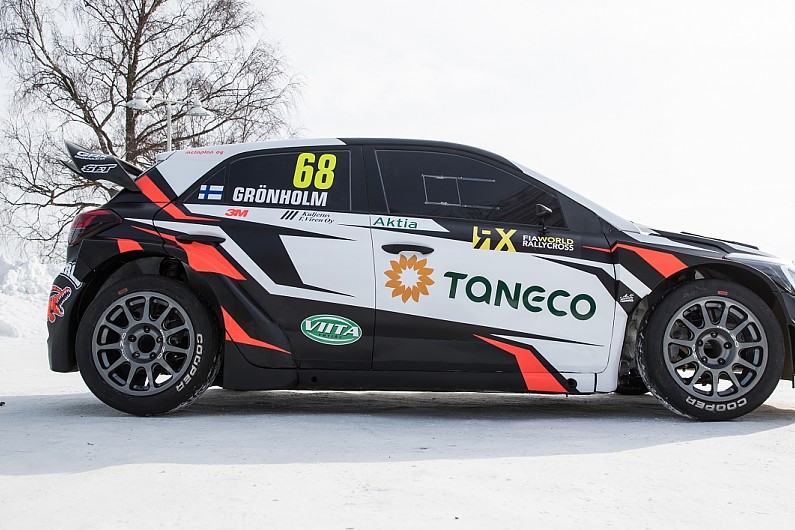 The team expects to begin testing within the next fortnight, where Gronholm Sr will conduct development driving alongside his son and Timerzyanov.
"So far the car looks very good," Gronholm continued.
"I was dreaming to be on the track by now but in the next two weeks we will start testing and I'm confident.
"We have some new solutions which haven't been seen before and I'm excited to get to the track.
"We know Timur can get the results and Niclas has been working hard this winter. I will be surprised if we can't be fighting with the big boys at least sometimes.
"The first target is semi-finals, then the final and podium. I think that's fully possible."
Russian driver Timerzyanov will drive for his fifth different team in as many years this season, but says he has been waiting for a deal such as the Gronholm/Hyundai one since parting ways with the Peugeot-Hansen squad in 2014.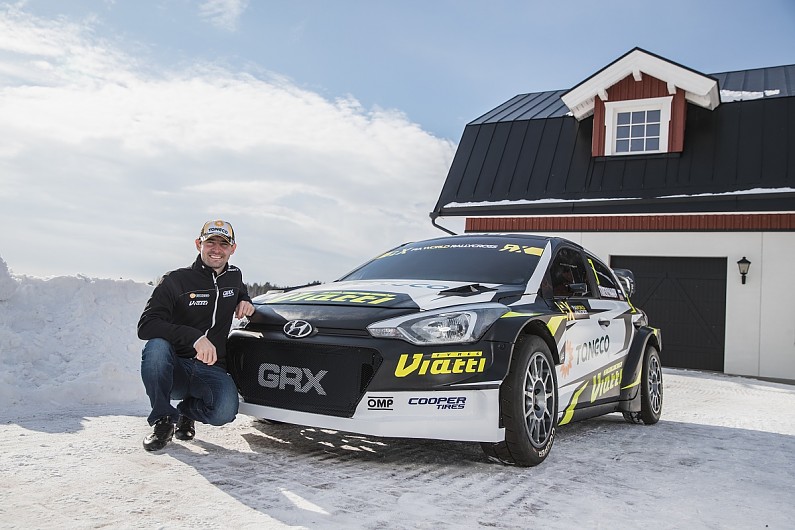 "I've been waiting for this opportunity for a long time, maybe since the end of 2014 actually and I'm really excited," he said.
"This is a big step for the future, on the technical side with the car and the whole team.
"It's a good feeling to work with Marcus too, he really understands me as a driver. He has the same targets as me for this season, to get good results, and he knows the best way to achieve that."
The new cars are being developed jointly by GRX and the SET Promotion team, led by Jussi Pinomaki, who will act as team manager for the World RX effort.
Pinomaki will be reunited with Timerzyanov having run him to the European Super1600 title in 2010.
SPEEDMACHINE - The British round of the WRX comes to Silverstone on May 25-27. To book your tickets visit www.speedmachine.com. For a limited time only get discounts on adult tickets using the codes SMW10 for weekends, SSMSAT10 for Saturday and SMSUN for Sunday