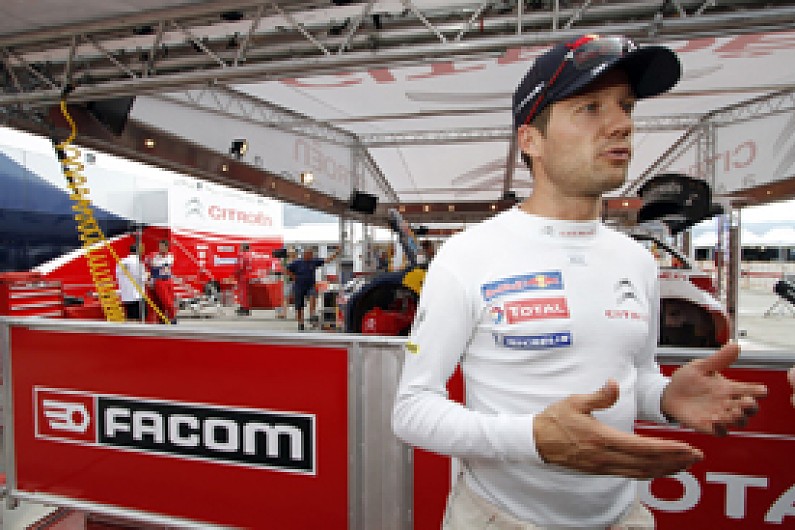 Citroen driver Sebastien Ogier says he is more motivated than ever to win next week's Rally Finland.
The Frenchman has tackled the event three times before and came within 10 seconds of beating Ford's Jari-Matti Latvala last season. He demonstrated his speed on the Finnish roads in 2009 when, on his debut in a World Rally Car in Jyvaskyla, he posted a fastest stage time.
Ogier, who arrives in Finland third in the championship, said: "Julien [Ingrassia, co-driver] and I are motivated like never before. We know it's going to be one of the most difficult rallies of the year as we're up against the Finns. But beating them isn't impossible.
"Last year, I was a bit surprised to finish so close to the winner. And we lost the ten seconds at the start of the rally when we were finding our marks."
Victory for Ogier next week would make him just the third French driver ever to win the event, following on from Didier Auriol and his current Citroen team-mate Sebastien Loeb, and only the fourth non-Nordic to win.
"I'm going to do everything I can to be on the pace right from the first stage," said Ogier. "It's important to bag a big haul of points in Finland. We know it's going to be a difficult rally against local drivers who are always redoubtable on their home turf. But a victory here isn't beyond our grasp.
"My aim is to put myself in a confident frame of mind right from the green light and to really push in the opening kilometres. That's what was missing last year."
Ogier has already won three rallies this year, including the last event prior to the summer break, last month's Acropolis Rally.