Gus Greensmith rebounded from rolling and changing a tyre in a ditch to give the Ford Fiesta R5 Mk II a maiden World Rally Championship class win in Turkey.
Greensmith, who had completed much of the development work on the British team's second R5 car, was comfortably in control of the WRC's main support category WRC 2 Pro, and holding a top-10 position overall, when he went off the road just after the end of the penultimate stage of the rally.
Greensmith made it through the following stage to claim the new car's first win.
"When I woke up on Monday morning [the day after the rally], I felt about 65 years old!" Greensmith told Autosport.
"I opened my eyes and thought, 'Yeah, yesterday was pretty stressful.'
"I'd been distracted by something in the last couple of corners of the stage and then went off into a ditch just after the finish.
"The car rolled onto its side, but it was in a deep ditch.
"I was sitting in the car thinking, 'Holy shit, I do not want to go back to M-Sport if I don't get this car out.'
"Come hell or high water, it was coming out of the ditch..."
Ditches would play a further part in Greensmith's final day drama.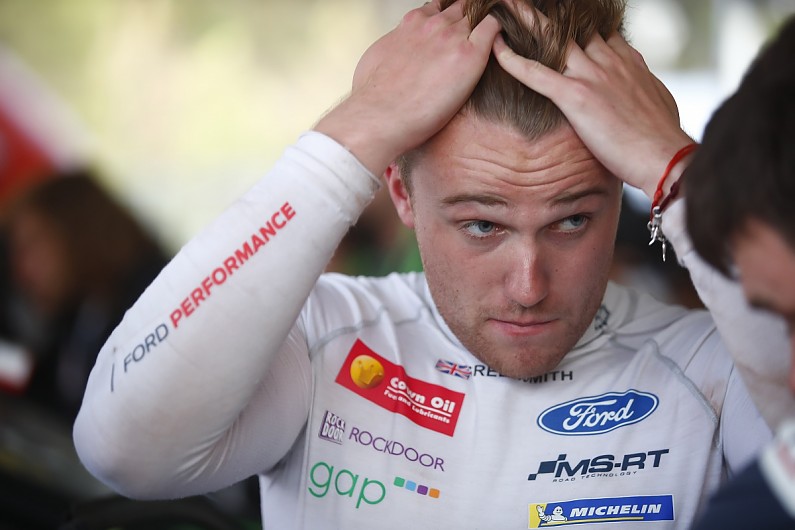 He added: "The jack broke in the accident and we had to change a tyre, so I had to hang the car over a ditch so we could get the wheel off.
"It was all pretty dramatic.
"You don't notice at the time, but I was taken to the medics after the finish suffering from heat exhaustion.
"The main thing is that we got that result.
"The car ran perfectly throughout the event and it was great to be able to show the car's potential and deliver the win for M-Sport.
"But I certainly don't make it easy on myself."
Eric Camilli had driven the car on its first two events, in Finland and Germany, but in the hands of Greensmith the machine finally beat the works Skodas of reigning champion Jan Kopecky and current points leader Kalle Rovanpera.
Greensmith requires strong results on at least two of the final three rallies of the year to have any chance of overturning Rovanpera.