Wales Rally GB should make a short-term move to Northern Ireland for 2020 and then rotate around Britain to safeguard its World Rally Championship future, says the WRC Promoter.
The 2020 calendar will be discussed at Friday's meeting of the WRC Commission in Geneva.
Corsica and Germany are expected to drop off the calendar to make way for returns to Japan and Kenya, putting more pressure on European events to earn the right to be on the calendar.
To retain one of those slots, the WRC Promoter favours a move to Northern Ireland next season, followed by a process of rotating Britain's premier rally around UK regions.
WRC Promoter's Oliver Ciesla told Autosport: "Britain is one of the big markets where we would definitely like to be with the WRC.
"There's a huge fan base and lots of tradition.
"But we are running this event, not in the heart of the country where the fans are.
"We have been pushing for change and we are hopeful this can be achieved in the next year already."
There has been growing speculation of a possible switch to Belfast for next season and Ciesla said such a move would be vital for the rally's future at the sport's highest level.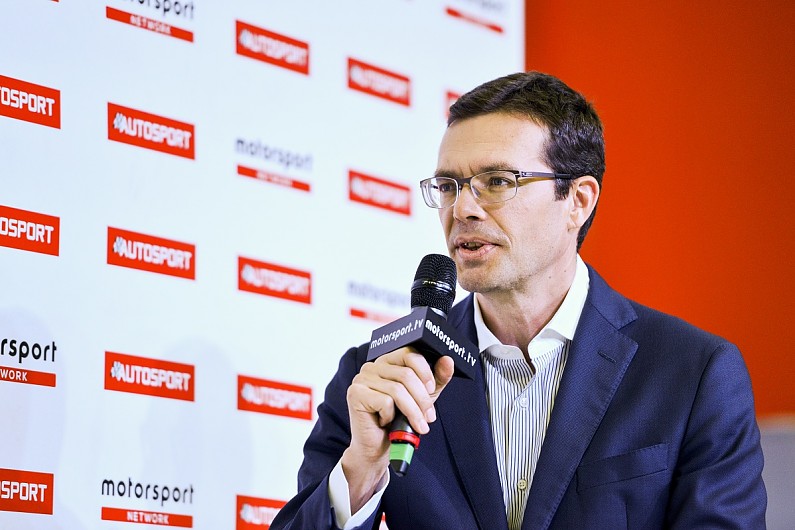 He added: "Is a move to Northern Ireland key to GB's future? Yes. I would say it is key [to the future].
"If you look in the long-term perspective, I do not see a long-term calendar where we continue to go to Wales again and again.
"Northern Ireland is of interest [to the WRC]. I don't want to say this is necessarily a long-term plan, but to go for a while or once could be an interesting variation for Rally GB.
"Maybe [there is] a model inside the UK moving from one location to another; it's an idea that's been circulated recently and it is very appealing to us.
"It would deliver on the notion to bring as much change and entertainment and to reach out to many destinations to keep this passion for rallying alive in many locations."
A cross-border event based out of Sligo and funded by both Ireland and Northern Ireland ran in the WRC in 2007 and 2009.
Subsequently, the island's highest profile rally has been the Circuit of Ireland, which ran as a European Rally Championship round between 2014 and '16.
Rally GB clerk of the course Iain Campbell told Autosport that talks for a potential move to Northern Ireland have already started.
"Motorsport UK [British governing body, formally MSA] has been working with the Welsh Assembly, the WRC Promoter and the devolved governments of Northern Ireland and Scotland about securing the long-term future for [the] WRC in the United Kingdom for some time now," Campbell said.
"The whole of the county offers the opportunity of providing a superb backdrop to the best rallying action in the world - through the special stages, the unique heritage and the passionate rally fans no matter where it is based.
"Our focus just now is on delivering an exciting challenge in October '19, encompassing new stages and a new rally base right in the heart of Llandudno."