Kris Meeke has been dropped by Citroen for the next World Rally Championship round in Poland and has been replaced by Andreas Mikkelsen.
Meeke has had a troubled start to a year in which he was supposed to lead Citroen's title bid on its factory WRC return.
Though he won in Mexico, his roll while leading in Italy this weekend followed incidents in Monte Carlo, Sweden and Argentina earlier in the year.
Meeke and co-driver Paul Nagle have just 27 points - 25 for the Mexico win and two for powerstage points from Sweden - leaving them 10th in the standings, 114 points behind leader Sebastien Ogier and 16 points behind team-mate Craig Breen.
"After a series of disappointing results, we have asked Kris Meeke to take a step back for this next rally," said Citroen team principal Yves Matton.
"Kris accepted that this would be in the best interests of the team and we'd like to thank him for his understanding.
"This break will give him the chance to recharge his batteries and release some of the pressure before preparing for Rally Finland.
"He won in Finland last year after producing a perfect performance, so we hope he'll come back stronger."
Matton also said the reshuffle was a chance for the team to continue working with Mikkelsen.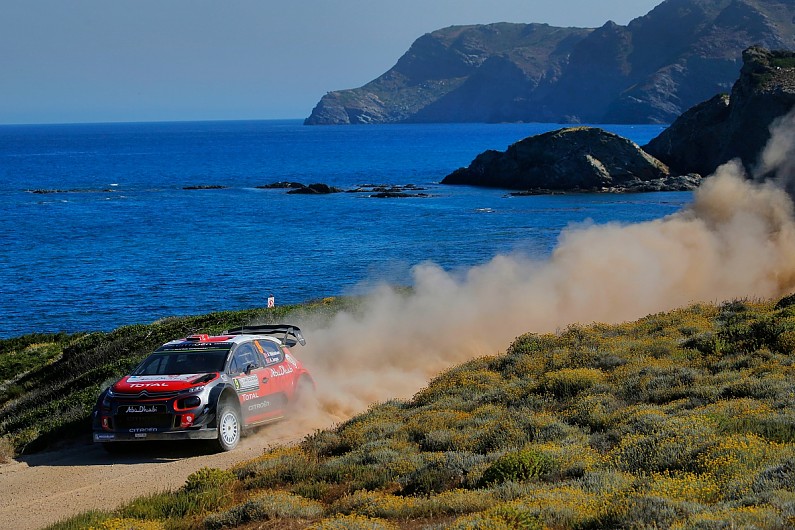 Mikkelsen was the only one of Volkswagen's 2016 drivers unable to find a '17 WRC seat when VW departed, meaning he began the year with Skoda in WRC2.
He made his debut for Citroen in Italy, replacing Stephane Lefebvre, alongside Meeke and Breen, although a puncture and difficulty in adapting to the C3 left him eighth overall.
"This change in line-up means we can keep working with Andreas," added Matton. "This first experience was more like a test session than a proper competitive outing.
"A second rally will give him the chance to use the things he has already learned to get closer to the leading guys. Moreover, he is particularly fond of Rally Poland since he won the event last year."
Meeke's Citroen relationship began with two mid-season appearances in '13.
Though he failed to finish either of those events, he impressed enough to earn a full-season seat for 2014 and then claimed his first WRC win in Argentina a year later.
Contesting a part-season last year while Citroen regrouped for the new rules, Meeke added further wins in Portugal and Finland and went into 2017 with the expectation of producing his first WRC title bid.