Hyundai's potential expansion to a fourth car for Andreas Mikkelsen has prompted fears it could emulate Volkswagen's domination of the World Rally Championship.
VW refugee Mikkelsen tested the i20 last Friday and negotiations are ongoing between the Norwegian and Hyundai, even though the team is playing down the chances of a deal.
Hyundai already has Thierry Neuville, Hayden Paddon and Dani Sordo under contract for the next two years, and there are concerns adding a fourth proven WRC winner would make it near-unbeatable in the manufacturers' championship.
One WRC source told Autosport: "We've just emerged from a period of dominance in the sport and you have to question how much good it would do us to go into that again.
"If Mikkelsen signed for Hyundai, it would be hard for any of the rest to do anything about that.
"The driver market is weak at the moment; we have plenty of drivers coming through the ranks, but there aren't many sitting on the sidelines ready to jump in and perform at the top level.
"From the perspective of the WRC, it would be better if Andreas went to Citroen or Toyota - that would even things up quite nicely."
Mikkelsen is also talking to Toyota about a potential agreement for the rest of this year and into 2018.
Hyundai team manager Alain Penasse agreed that there was plenty of demand for Mikkelsen.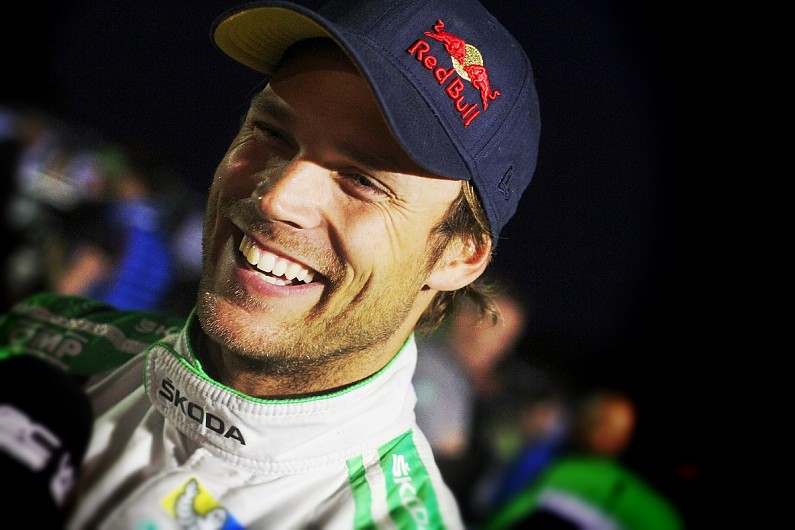 "It's the same all around the service park, there are plenty of opportunities," he told Autosport.
"At Citroen, Kris Meeke doesn't have a contract for next year, so they are looking.
"Toyota's line-up is weak, they have some good results, but everybody is looking to have a good driver in their team.
"For Malcolm [Wilson, M-Sport team principal] he has Sebastien [Ogier] and [Ott] Tanak. Tanak is impressive, but maybe not good enough yet.
"We are not the only ones who look [at Mikkelsen]."
Penasse said if Hyundai returned to a four-car line-up - which it ran regularly in 2016 with Kevin Abbring added - the additional car would definitely be a '17 i20 rather than last year's design.
"We have run four cars before and we will consider it," he said.
"Nothing is decided, but it would be a lot of work and it would need a lot of budget.
"It's possible we could run a 2016 car because we have these cars, but that's very, very complicated.
"The car is different, it would need its own truck with all the spares in. I would say that's really cost prohibitive to do that."
Penasse dismissed suggestions Mikkelsen could be bringing money to drive for Hyundai.
"It's never going to be that kind of commercial deal," he said.
"For those kind of customer operations, we have the R5 car.
"Some teams hire out World Rally Cars, but that's not what we do at Hyundai."